V máji je nielen príroda v plnom rozpuku. Vo veľkom tiež začínajú rašiť hudobné akcie. DJ Metys nás svojim DJ-ingovým umením prinúti dupnúť si na parkete v prvej polke mája. Nenechajte parket KC Dunaj prázdny ani ďalšie májové víkendy. Okrem úderného hip-hopu tanečne a hudobne rozkvitneme pri sladkom pope, netradičnej indietronice, vášnivej latine a dokonca, nesmrteľných československých šlágroch.
Vráťme sa v čase, pár dekád dozadu, keď bol DJ Metys škôlkarom. Aká je prvá výrazná spomienka na hudbu z detstva? Kde nastal ten spúšťač?
DJ Metys: Z tohto obdobia si asi najviac pamätám otcovu zbierku platní. Je celkom možné, že už tam začala istá fascinácia týmto médiom. Ako škôlkar som hudbu nejako zásadne neriešil. Mal som zopár obľúbených skladieb a videoklipov. Napr. si doteraz spomínam na veci 'Pump Up The Volume' od skupiny M/A/R/R/S, 'Groove Is In The Heart' od Deee-Lite, alebo Public Enemy, či video k tracku 'Fight The Power'. Vedomé selektovanie toho, čo budem počúvať a čo nie, prišlo až na základnej škole. Tam to už postupne smerovalo viac a viac k rapu. Zhruba od roku 1996 (čo je približne obdobie, kedy vyšli albumy od Chaozzu a Trosiek), som začal nakupovať aj svoje prvé platne a zisťovať, o čom je vlastne deejaying.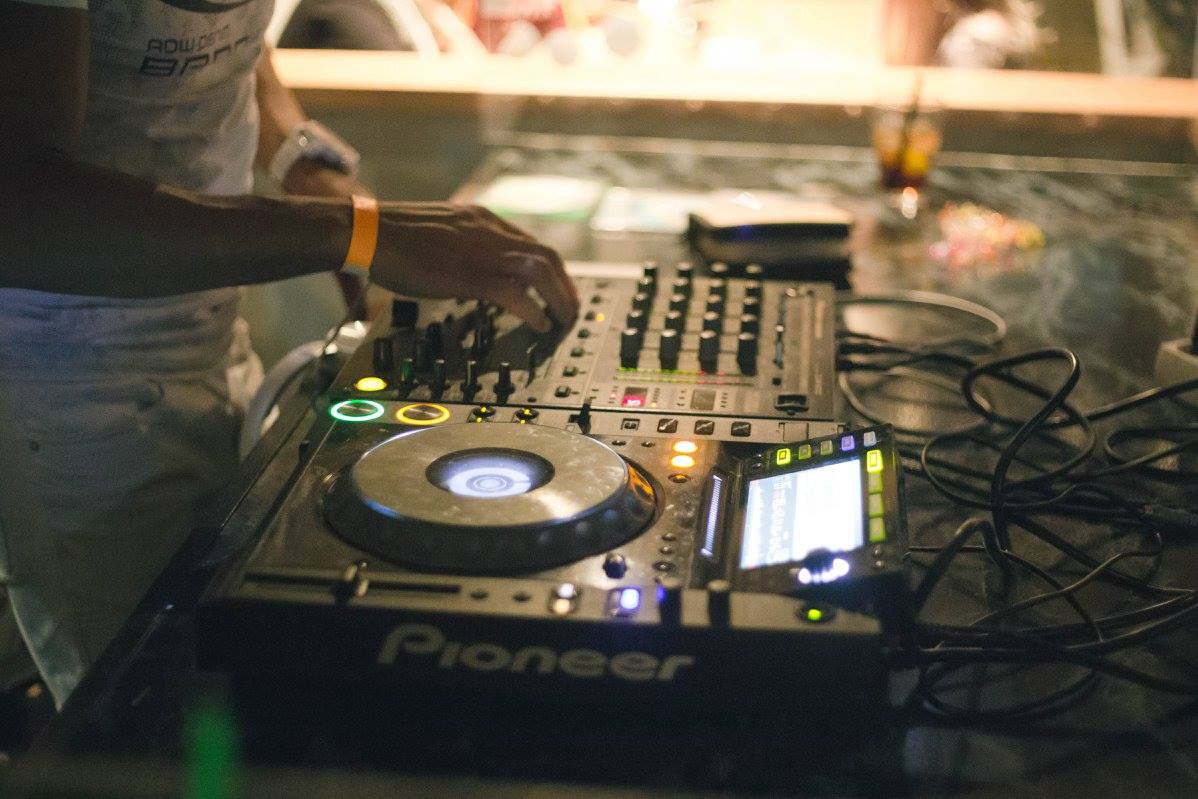 V KC Dunaj pôsobíš pomerne dlho. Dokážeš taktiež rýchlo vycítiť náladu tancujúcich. Je akcia, ktorá sa do teba vryla ako drážka na platni, na ktorú obzvlášť rád spomínaš?
DJ Metys: Možno tá, kde nám prišiel prvýkrát zahrať Nobodylisten. Toto bude znieť ako klišé, no asi neviem vybrať jednu extra špeciálnu. Tie akcie bývajú pravidelne super každý mesiac. "Okamžité krepčenie" funguje už skoro pätnásť rokov. Hudobne sa stále trošku posúva a vyvíja. Som rád, že si stále dokáže nájsť aj svoje publikum.
Od nového roka na sociálnych sieťach funguješ v akomsi vegetujúcom režime. Dovtedy si fanúšikov tešil tipmi na obľúbené LP z rokov minulých, ktoré ťa ovplyvnili, ale aj umeleckými zábermi z tvojej dielne. Táto paralela medzi hudbou a vizuálnym krásnom je záležitosť posledných rokov, alebo ťa fotografia fascinuje dlhšie?
DJ Metys: Aj po rokoch sa k instagramu a facebooku snažím pristupovať ako k niečomu, čo ma má hlavne baviť (všeobecne myslené tak, aby som nebol ich otrokom). Posledný polrok to jednoducho tak necítim. Čiže, teraz je to takto. Kľudne sa však môže stať, že o týždeň sa znovu rozbehnem a ľuďom budem opäť servírovať dvadsaťpäť "storičiek" denne. "Vizuálne krásno" ma baví dlho. Dokonca aj klasické hudobné projekty sú spájané so silnými a väčšinou aj peknými fotkami, či grafikami. V mojich fotkách by som však nehľadal nič extra hlboké a skôr ich bral ako dôkaz toho, že aj motyka niekedy vystrelí. Rôzne aplikácie na spracovanie fotiek dokážu zachrániť skutočne veľa.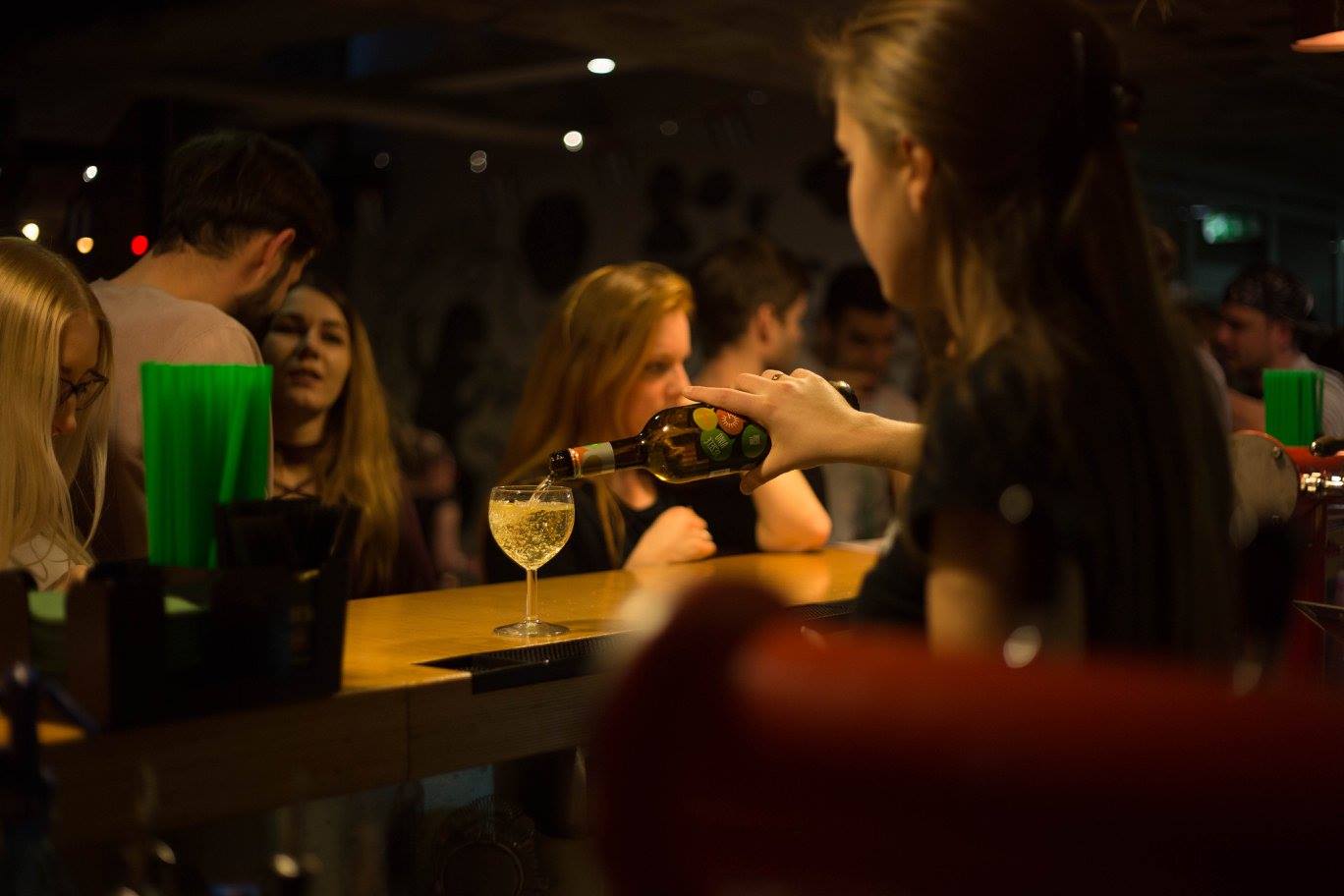 Pomerne rád cestuješ. Je "hudba" veľkomesta pre teba väčšmi počúvateľná, než jemné "muzicírovanie" vidieka?
DJ Metys: Jednoznačne. Hudobné štýly mesta (tým nemyslím len hip-hop, aj keď ten má u mňa stále prioritu) ma sprevádzajú prakticky celým životom a zdá sa, že nič sa na tom nezmení.
Sú témy, pred ktorými sa nedá spoločensky ujsť (pandémia, vojna na Ukrajine). Premostilo sa aktuálne dianie do tvojej tvorby? Ak áno, ako?
DJ Metys: Moje DJ-ské hranie tieto témy asi zásadne nezasiahli, čiže nie. Možno okrem pandémie, ktorá zasiahla na určitý čas všetko a všetkých. Samozrejme, k týmto témam sa snažím vyjadrovať. Či už súkromne v debatách s kamošmi a známymi, alebo nejakým spôsobom aj verejne. To však už prostredníctvom iných kanálov, než je hudba.
Indietronica (6.5.)
Talkshow DJ set, DJ Diablo
– indie music, elektronika, indietronica
Event: www.fb.com/events/5117037661686639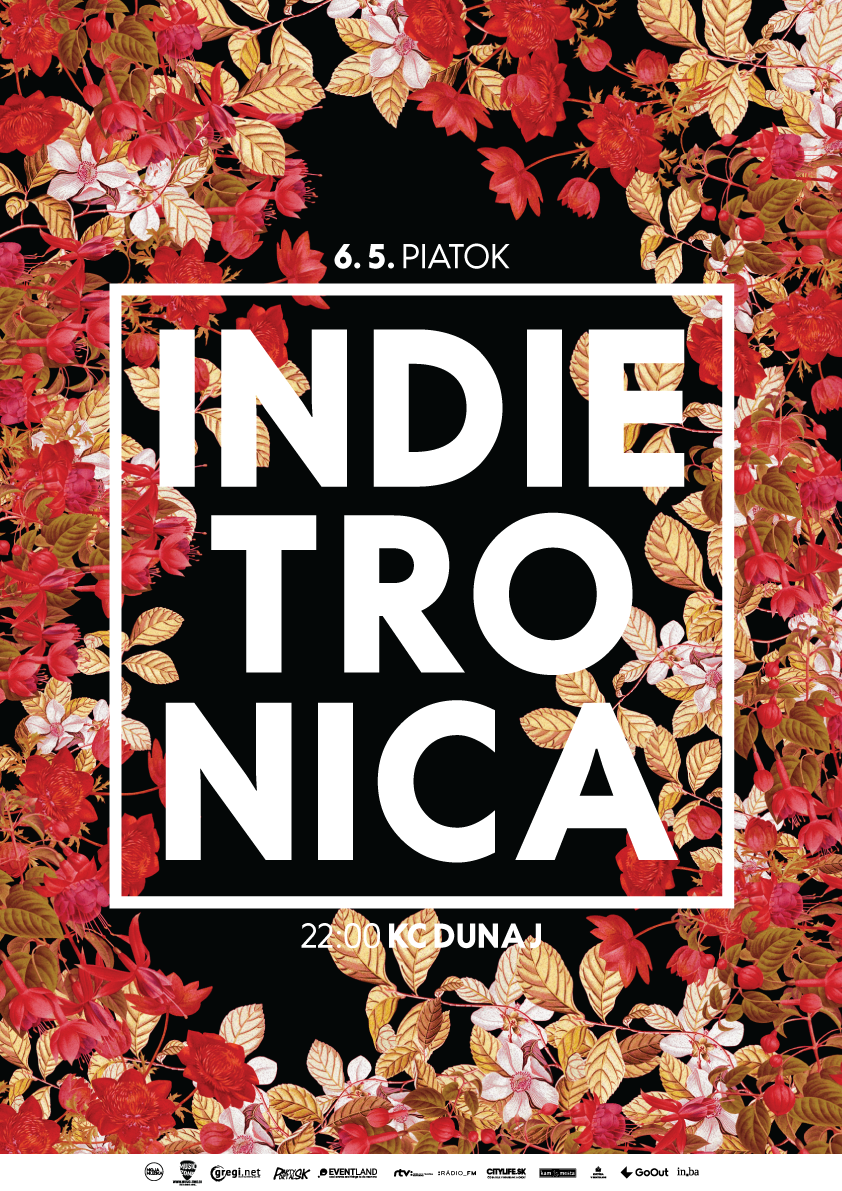 Okamžité krepčenie (7.5.)
DJ Metys, DJ Squeeze
– hip-hop
Event: http://www.fb.com/events/378941594089335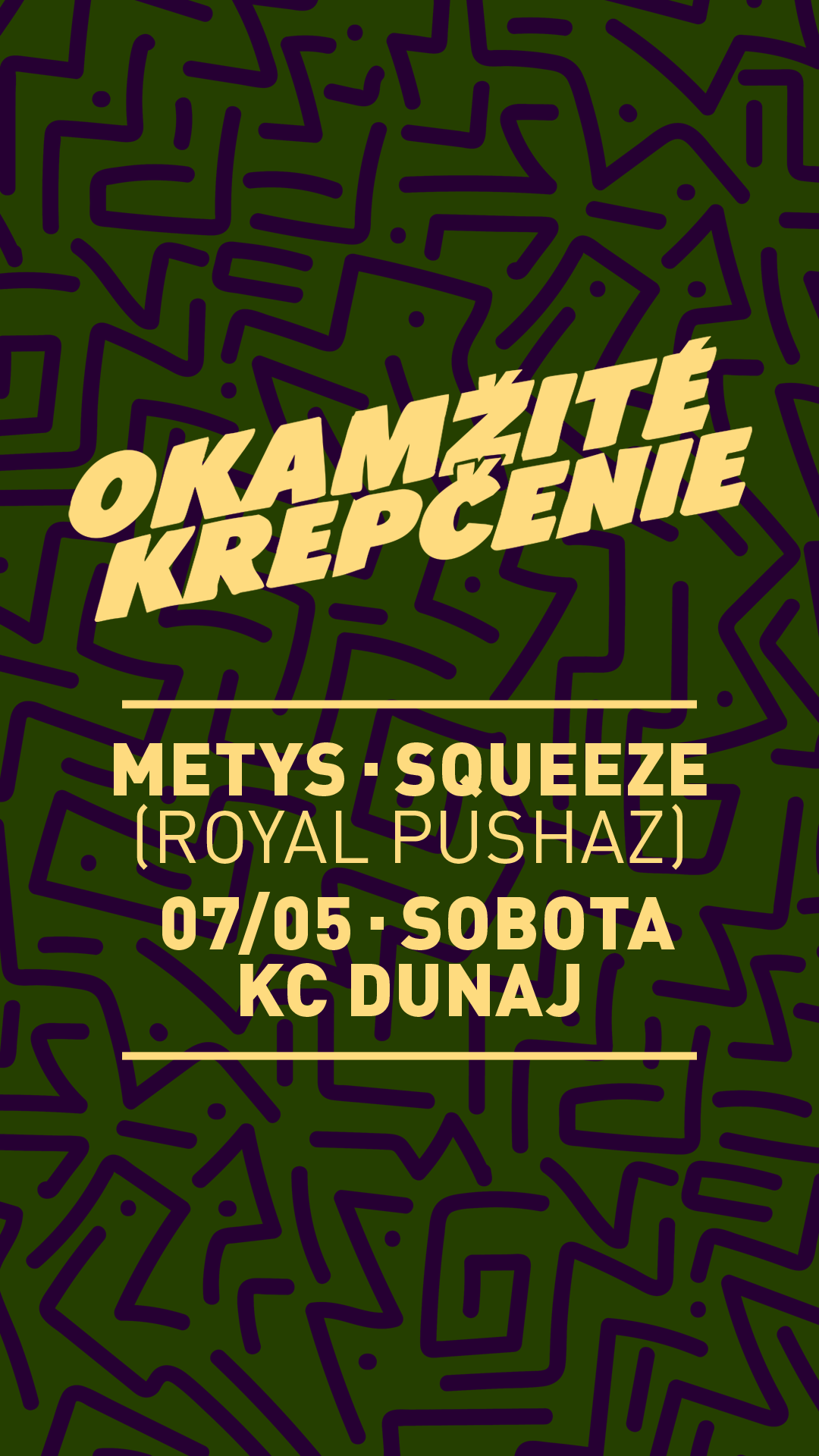 Wannabe (13.5.)
DJ Vix, DJ daniu
– pop, RnB, hip-hop, rock
Event: http://www.fb.com/events/376717194379089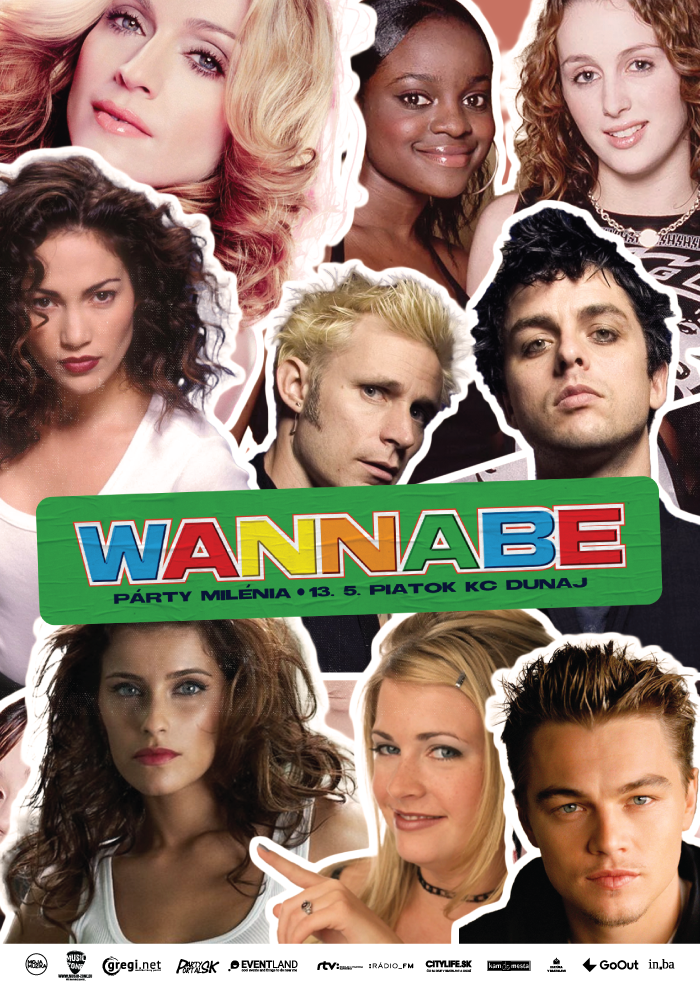 Kubánska noc (21.5.)
DJ Chocolino, DJ Emeterio
– salsa, bolero, cha cha cha, zouka, bachata, latinojazz
Event: https://www.facebook.com/events/501135498427736
RETRO (27.5.)
DJ Babika, DJ Arnostek
– 70s, 80s, rock´n´roll, disko, československý soc-pop
Event: http://www.fb.com/events/314534527469824
Zdroj: KC Dunaj