Preteky v klasickom dlhom triatlone v nedeľu absolvovalo 179 jednotlivcov a 26 štafetových tímov. Celkovo až 285 účastníkov z piatich krajín sa predstavilo na 19. ročníku Slovakman Triathlon. A ten bol opäť havajsky náročný, zorganizovaný v ideálnych piešťanských podmienkach a plný traťových rekordov.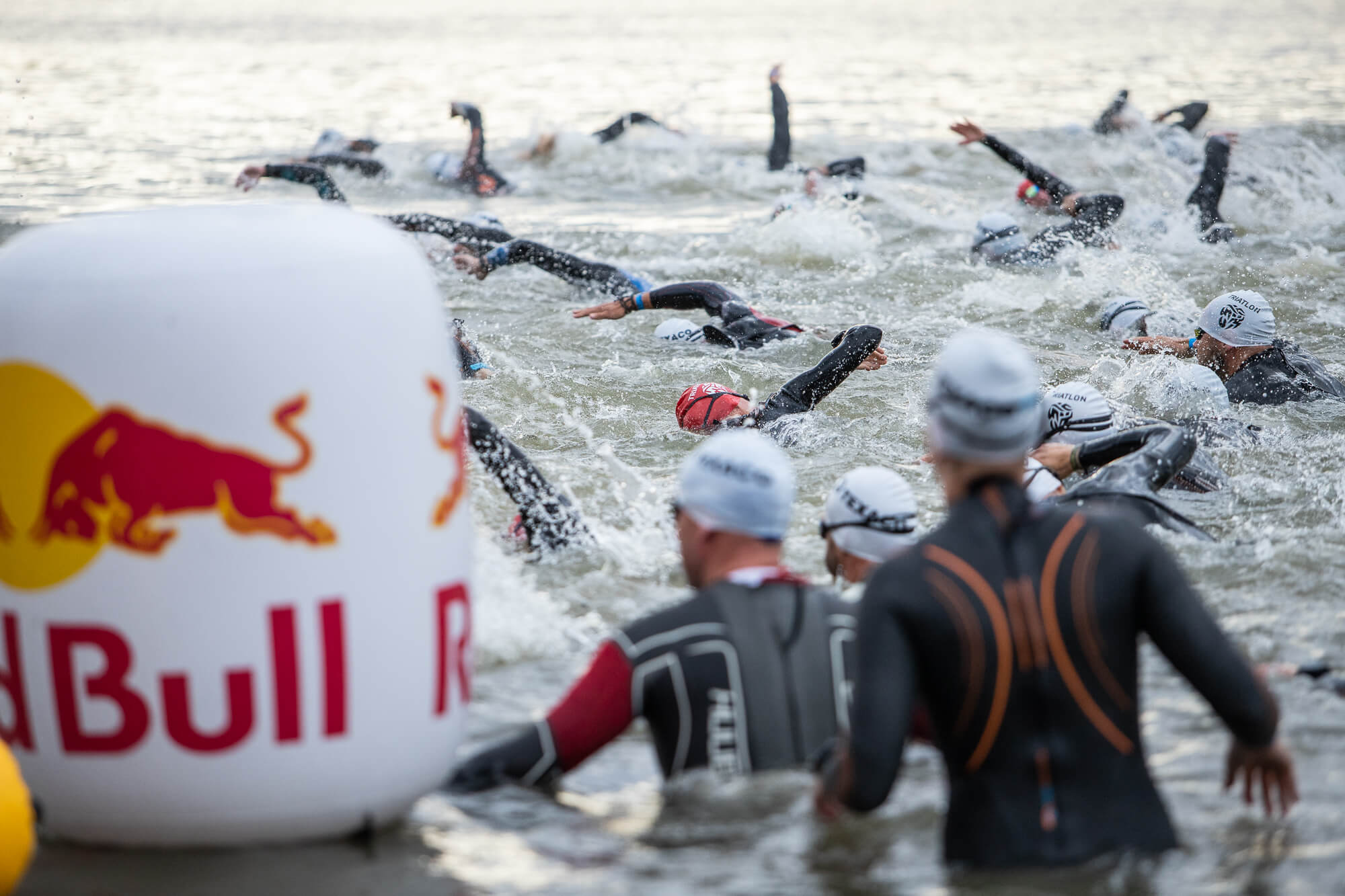 Železným kráľom triatlonu Slovakman sa pre rok 2021 stal Luxemburčan Olivier Godart, ktorý dal do pozoru zvyšok štartového poľa. Podarilo sa mu vytvoriť nový traťový rekord a s fantastickým časom 08:09:22 si po dvoch strieborných priečkach odniesol vytúžené prvenstvo v absolútnom poradí. "Do Piešťan som prišiel s jasným cieľom a tým bolo zlomiť hranicu osem hodín, ale tiež vyhrať. Na tento deň som sa pripravoval už od decembra minulého roka a bral som to veľmi vážne. Som veľmi šťastný, som naozaj veľmi hrdý a ďakujem všetkým, ktorí pripravili tieto skvelé preteky," povedal Olivier Godart, ktorý na Slovakman Triathlon nedá dopustiť, aj keď sa mu nepodarilo zlomiť magickú osemhodinovú hranicu.
Staro-novou rekordmankou v Piešťanoch sa stala Češka Simona Křivánková, ktorá okrem prekonania osobného najlepšieho času znova zaútočila aj na traťový rekord. Ten prekonala o 13 minút a s finišom 08:56:19 tak s prehľadom ovládla ženskú kategóriu elite. "Podarilo sa mi splniť si svoj cieľ a tým bol opäť rekord trate. Stlačila som to pod deväť hodín. Musím povedať, že som si to veľmi užila. Sú to presne tie preteky, na ktoré budem dlho spomínať," prezradila spokojná a usmiata Simona Křivánková.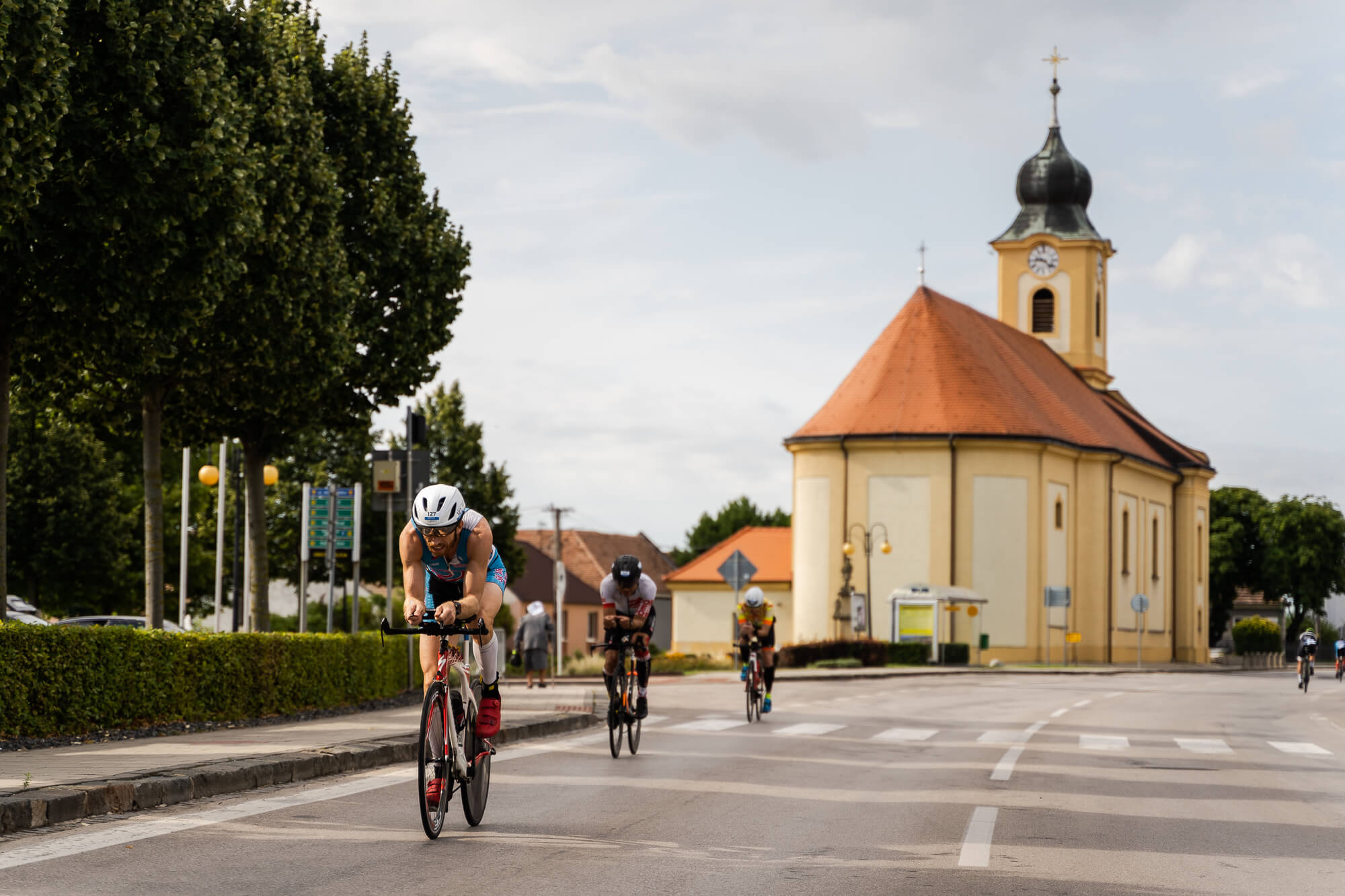 BODOVALI AJ SLOVÁCI KAROL DŽALAJ A TATIANA RAKYTOVÁ
Titul majstra Slovenska v dlhom triatlone vybojoval Karol Džalaj, s časom 8:35:25 sa umiestnil na celkovom treťom mieste, keď do cieľovej rovinky dobehol iba minútu po Čechovi Janovi Kundrátovi. Džalaj tak pretrhol víťaznú šnúru Michala Holuba, ktorý sa z majstrovského titulu tešil päťkrát po sebe. Holub tento rok obsadil piate miesto. Zo slovenských triatlonistiek zaznamenala najlepší čas Tatiana Rakytová. Po víťazke Křivánkovej a striebornej českej pretekárke Helene Kotopulu skončila v absolútnom poradí tretia. S časom 10:05:58 sa stala majsterkou Slovenska v dlhom triatlone.
Slovakman Triathlon sa v Piešťanoch po prvý raz podarilo zorganizovať s cyklistikou na uzavretej ceste. Aj táto novinka mala dopad na železné rekordy, ktoré padali medzi účastníkmi zo Slovenska, Česka, Maďarska, Talianska a Luxemburska. Klasický dlhý triatlon, ktorý v sebe spája plávanie, cyklistiku a beh v celkovej dĺžke 226 kilometrov, opäť pritiahol do Piešťan zvučné mená, ale aj mladé talenty, ktoré prišli podporiť fanúšikovia zo všetkých kútov krajiny.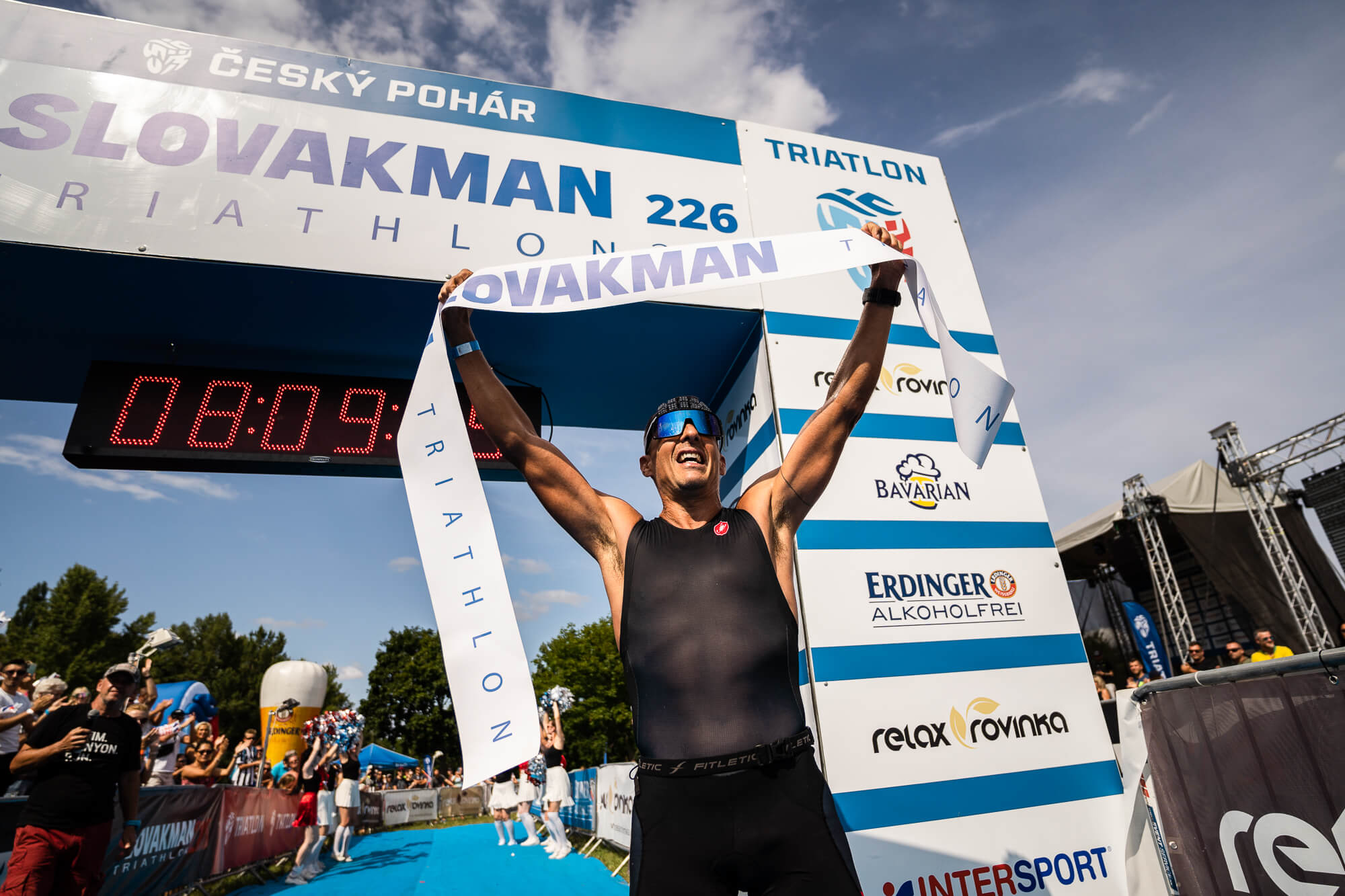 SLOVAKMAN: 19 ROKOV ŽELEZNÝCH VÝKONOV
Triatlon patrí medzi jeden z najnáročnejších vytrvalostných športov na svete. Ako zvyknú hovoriť aj organizátori zo Slovakman tímu: Bude to bolieť, ale bude to stáť za to! Aj napriek extrémnej náročnosti si tento šport a samotné podujatie získavajú srdcia účastníkov z celej Európy aj sveta, pre ktorých sa augustová výzva v Piešťanoch stáva tradíciou.
Železná Slovakman história sa píše už od 2. augusta 2003, kedy bol prvý ročník v Nitre. Po ôsmich rokoch sa preteky presunuli do Piešťan, ktoré boli ich dejiskom aj tento rok. Podujatie svoj 19. ročník oslávilo aj vďaka organizačnému nasadeniu, zapáleniu pre triatlon a spolupráci klubov ŠK Delfín Nitra a SMTA Nitra, ktoré za podporu vďačia mestu aj Piešťany a Trnavskému samosprávnemu kraju.
VIAC AKTUÁLNYCH INFORMÁCIÍ NÁJDETE NA WEBE SLOVAKMAN.SK A SLOVENSKÝ TRIATLONOVÝ ŠAMPIONÁT MÔŽETE SLEDOVAŤ AJ NA FACEBOOKU A INSTAGRAME.
Zdroj: TS
Foto: Tomáš Bukoven / Slovakman, Lukáš Bukoven / Slovakman