Spevák a gitarista Dominik Dommo Gajdošech predstavuje klip k skladbe "Vráť sa len so mnou", na ktorej spolupracoval so známym hudobným producentom Adamom Kurucom. Klip sa nakrúcal v rozprávkovom prostredí Južnej Moravy, ktoré dokonale ladí s atmosférou skladby. Pár záberov vzniklo aj na koľajniciach na hlavnej trati Praha – Brno. Pozrite si energickú novinku "Vráť sa len so mnou" od talentovaného Domma!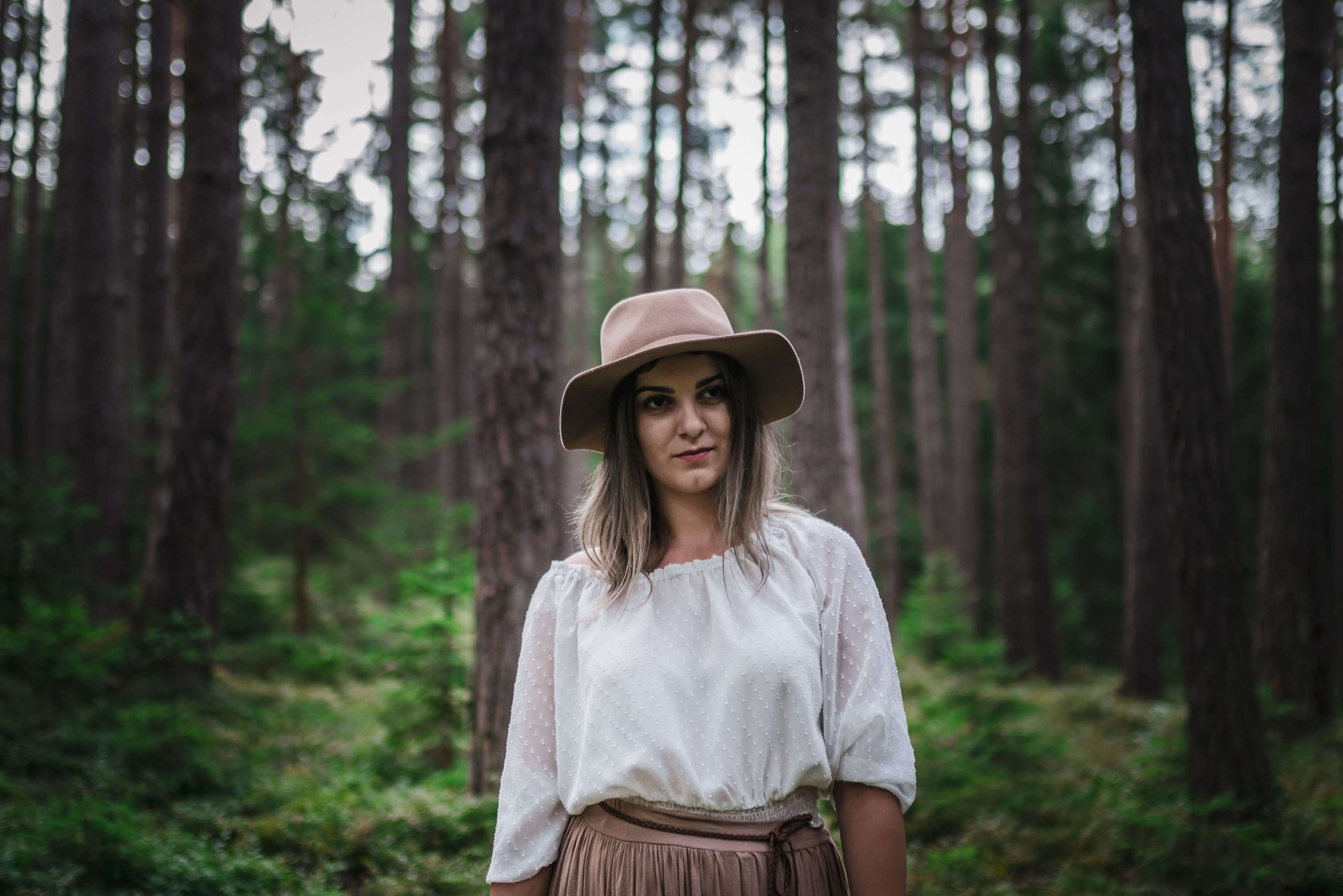 Dommo sa po rokoch pôsobenia v rockabilly kapelách The Cellmates a Druhá Doba dal na sólovú dráhu. Jeho rytmická indie folk novinka "Vráť sa len so mnou" teraz dostala obrazovú podobu. Autorom hudby je talentovaný spevák, skladateľ a gitarista Dominik Dommo Gajdošech, text piesne napísala mladá umelkyňa Vrana Marianna. Klip sa nakrúcal kúsok za hranicami, v krásnom prostredí Južnej Moravy.
"Zhodli sme sa na tom, že by sa dej mohol odohrávať v prírode. A nakoniec sa nám podarilo nájsť doslova rozprávkovú krajinu. Mladý pár Karolína a Roman nám dovolili natáčať u nich doma, kde majú tradičnú chalupu obklopenú lesom. Žijú tam a tvoria rôzne výrobky z dreva, názov ich vlastnej rodinnej značky "Krása z lesa" to prostredie asi najlepšie vystihuje," prezradil Dominik Dommo Gajdošech.
Tvorbu videoklipu mala na starosti Hotcat production, mladí Slováci, ktorí žijú a pôsobia v Brne. Réžiu klipu má na konte Ladislav Dudok.
"Laciho z Hotcat production som na začiatku upozornil, že nie som moc dobrý herec a mali by sme sa tomu prispôsobiť… Nakoniec sa vo videu podarilo vytvoriť krátky dej, ktorý odkazuje na príbeh v piesni a na moje prekvapenie mám na nakrúcanie skvelé spomienky. Pieseň je energická a k tomu sme chceli aj prispôsobiť vizuál, tak sa tešíme z výsledku," teší sa Dommo.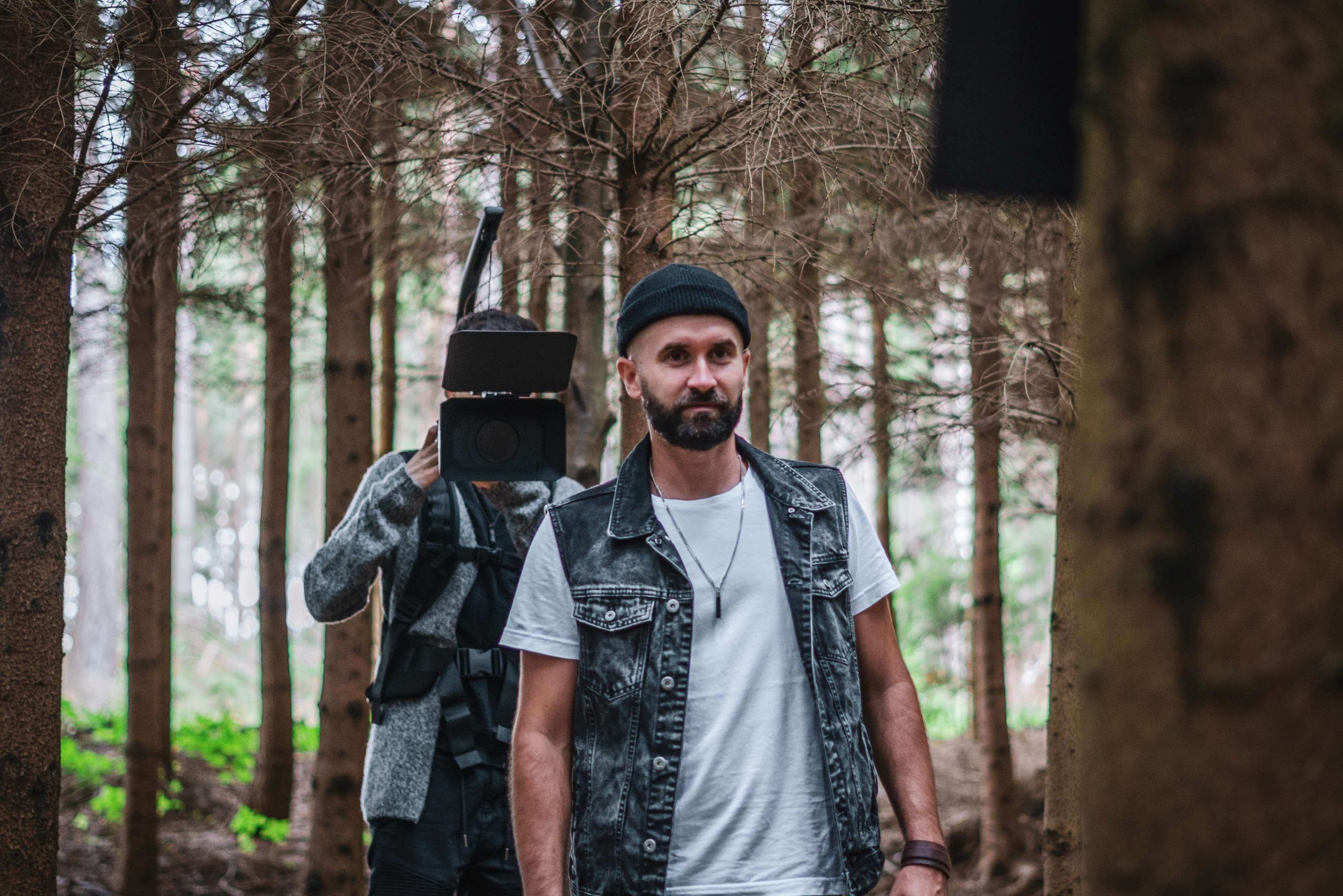 Okrem samotného speváka a autora Domma v klipe účinkuje herečka Vrana Marianna. Časť videoklipu sa nakrúcala na koľajniciach.
"Režisér našiel na mape, že pár kilometrov od nás sa jedny nachádzajú. Prekvapenie nastalo, keď nám domáci povedali, že je to hlavná trať Praha – Brno. Našťastie sa nikomu nič nestalo a pre istotu hliadkoval aj dron, ktorý sme mali so sebou. Malé prekvapenie ma čakalo aj po príchode domov. V kufri od gitary sa mi udomácnil slimák, čo sa samozrejme mne a ani gitare moc nepáčilo. Ale aspoň som si priniesol z natáčania malý suvenír," s úsmevom dodáva Dominik Dommo Gajdošech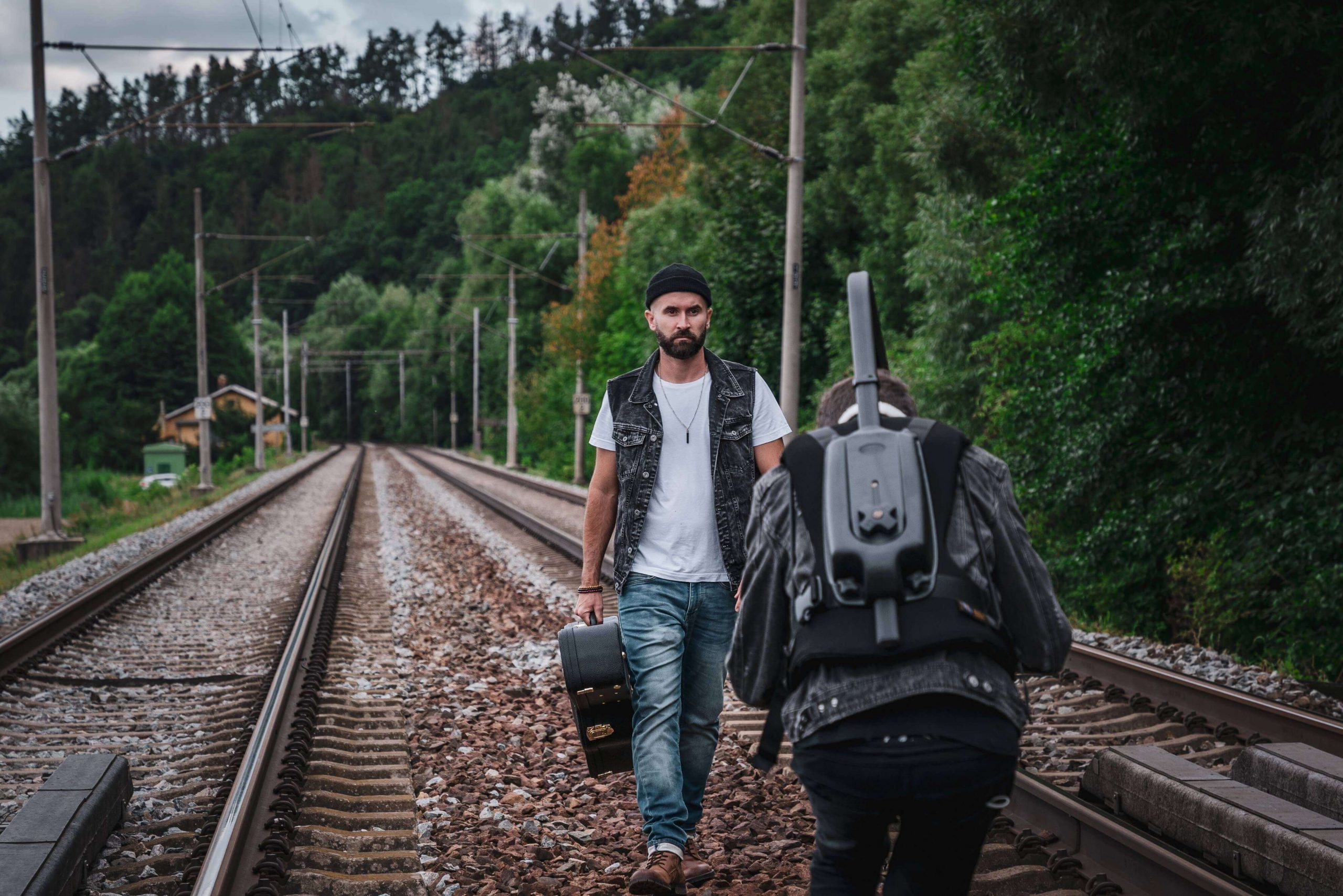 Dommo má aktuálne v hlave veľa nových hudobných nápadov. S producentom Adamom Kurucom sa chystá pokračovať v podobnom štýle a čoskoro predstaví ďalšie piesne.
Dominik Dommo Gajdošech je slovenský spevák, gitarista a skladateľ. S hudbou vyrastal od detstva, pochádza totiž z muzikantskej rodiny, mama je učiteľka spevu a otec violončelista. Je zakladateľom kapiel The Cellmates a Druhá Doba, s ktorými odohral stovky koncertov doma i v zahraničí. Jeho tvorba vychádza z tradičných žánrov v spojení s moderným zvukom. Jeho prvý sólový singel "Vráť sa len so mnou" vznikol vďaka podpore z verejných zdrojov poskytnutých Fondom na podporu umenia a zo zdrojov Sociálneho a kultúrneho fondu SOZA. Pieseň je dostupná na streamovacích službách a nový klip "Vráť sa len so mnou" si môžete pozrieť tu: https://youtu.be/_y4-VvQilQI
Všetky informácie o Dommovi nájdete na:
http://www.dommo.sk
https://www.facebook.com/dommoofficial
https://www.instagram.com/dommoofficial/
Zdroj: NK Factory
Foto: Jana Matúšová Hotcat productio