Interpretka Dominika wHo prichádza so singlom Ver si! s prvkami tanečnej modernej hudby v syntéze s 80. a 90. rokmi. Klip kopíruje myšlienku skladby a necháva vyznieť v disko zahmlenej atmosfére a svetiel vzplanuté emócie dvoch mladých ľudí.
Keď speváčka a textárka Dominika wHo reflektuje v novej skladbe na hudobný štýl digitálnych samplov '80s, boli spočiatku motiváciou na jej tvorbu zaujímavé rockové prvky s tanečným podtónom Adama Lamberta či Camily Cabello. "Po týchto interpretoch prišli motivácie od Dua Lipy, The Weeknda či Miley Cyrus. Veľmi obľubujem 80. roky a hudbu 80. rokov, preto som bola neskutočne potešená, že sa vracia tento štýl. Tieto piesne sú nadčasové," prezrádza Dominika wHo silný impulz na vytvorenie skladby v hudobnom žánri, ktorý obľubuje.
"Chceli sme vytvoriť niečo, čo nás baví a zároveň je špecifické a na Slovensku mierne iné. Napísať slovenský text do skladby takéhoto typu nie je jednoduché. Preto text, ktorý som napísala, sa hodil do šuplíka a skladbu na komplet pretextoval Luky. Vyňal hlavnú myšlienku a poňal ju z iného konca tak, ako ju dnes môžete počuť," ozrejmuje Dominika wHo dôležité aspekty rodného jazyka, ktorého korektúru v skladbe spracoval Lukáš Horňáček.
Inšpiráciu na vznik samotného textu speváčke vnukli spomienky zo života. "Bežne sa to stávalo, keď sme ako mladší, vtedy ešte nejako výrazne nezasiahnutí sociálnymi sieťami, dohadzovali kamarátov a kamošky. Myslím si, že dnes tieto osobné dohadzovačky nahradili práve sociálne siete, kde ľudia stratia zábrany oveľa jednoduchšie ako osobne," hovorí speváčka o hlavnej myšlienke skladby Ver si!, keď sa stretnú dve osoby na diskotéke a iskrí to medzi nimi. Avšak "on" je trošku zdržanlivejší a dlhšie naberá odvahu osloviť "ju", tak sa mu "ona" snaží prehovoriť do duše.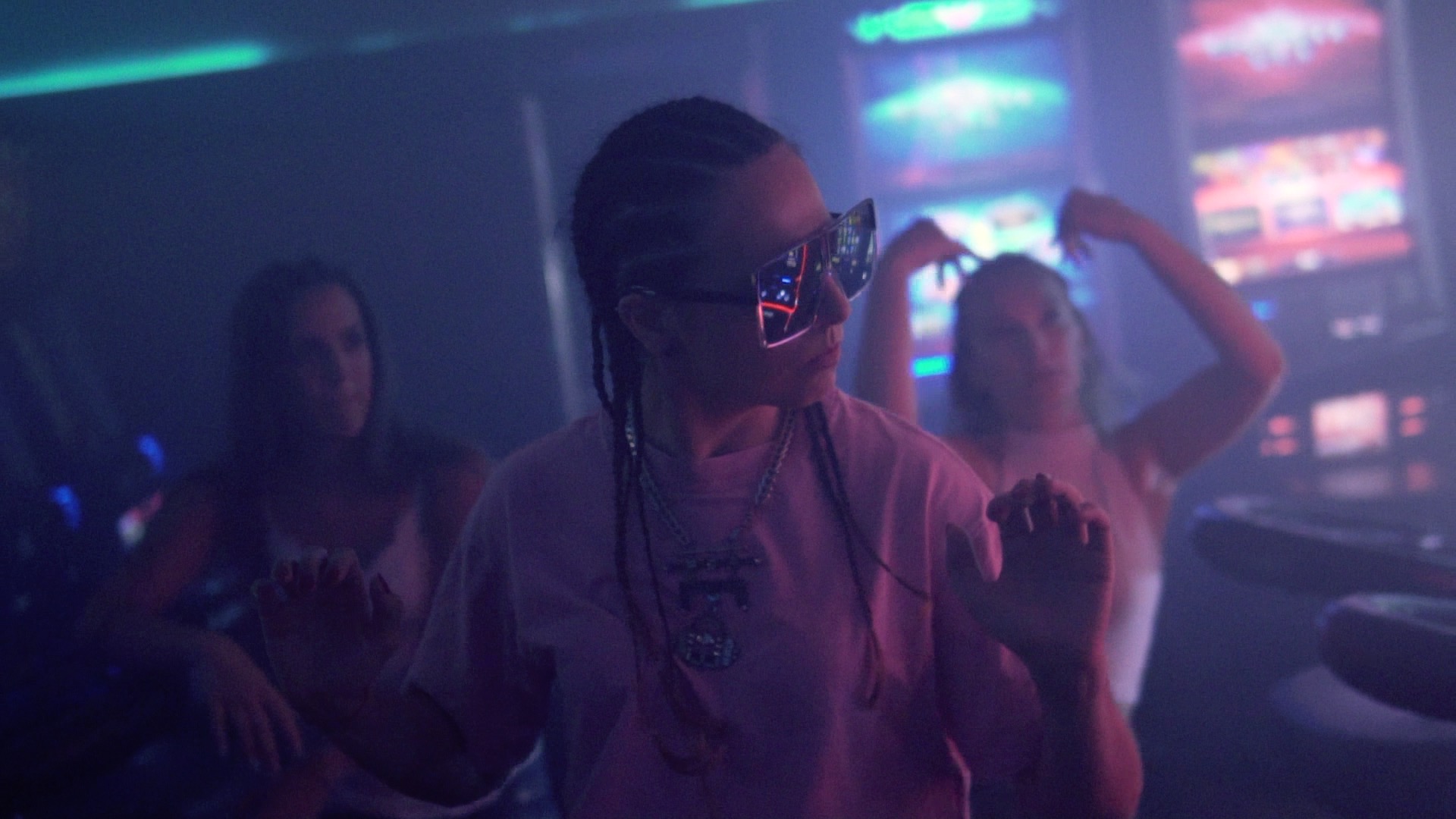 Nahrávanie prebiehalo v eLBI studio u Ľuba Brtáňa za produkcie Tamása Beliczu. "Bola to pre mňa výzva vyprodukovať pre Dominiku tanečné veci, nakoľko dovtedy som sa venoval hiphopu alebo akustickým skladbám (Rado Hanko, Matys). Dominika wHo je však veľmi otvorená, pracovitá a dobrý človek s víziou," opisuje Tamás Belicza spoluprácu s Dominikou wHo.
O postprodukciu sa postaral Juraj Raši a o mix a master Ľubo Brtáň. Vocal coaching viedla Dominika Debnárová. "Ďuri Raši a Dominika Debnárova tvoria pár a sú moji blízki priatelia. Ďuri je zároveň môj spoluhráč vo viacerých projektoch a poznám jeho vesmírne muzikálne a produkčné schopnosti, preto sme ho oslovili na spoluprácu. Taktiež prispel k aranžu. Dominika je úžasná speváčka so skúsenosťami z divadelných dosiek, ako napr. Nová scéna, preto sme ju oslovili ako vocal coacha," hovorí Tamás Belicza.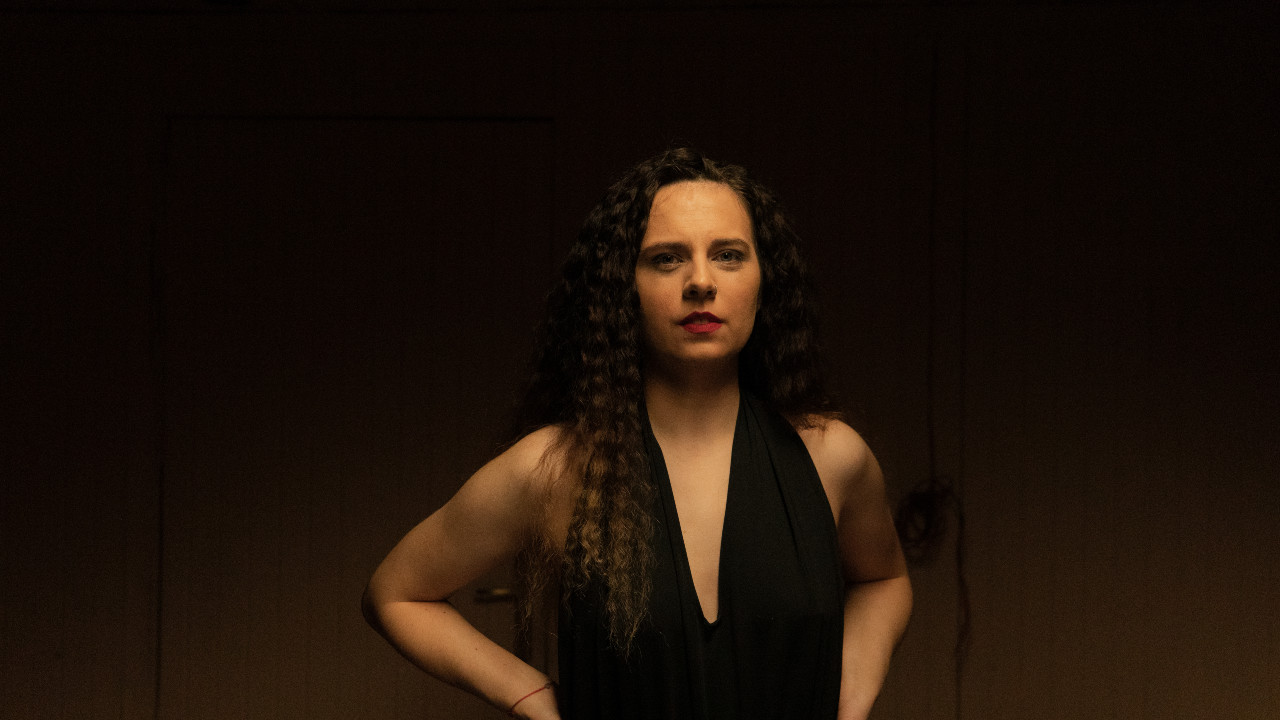 K singlu vznikol videoklip v uchopení prenesenia svetelnej témy s vizuálom 80. rokov a speváčkiných spomienok. Dokonalý priestor na vytvorenie atmosféry ponúkol podnik Cuga, ktorého súčasťou je aj tanečný klub. "V tomto podniku sme kedysi trávili každý piatok, takže som si pri točení zaspomínala na staré dobre časy," so smiechom uzatvára speváčka. O choreografiu sa postarala skúsená a talentovaná tanečná pedagogička Dis. Art Milica Barkóci. Režijne videoklip uchopil Michal Neffe.
V súčasnosti Dominika wHo pracuje na ďalších skladbách, ktorých hudobne i textovo nás bude opäť prekvapovať.
Zdroj: TS