Iránske roadmovie NA CESTE pozýva divákov/diváčky sledovať príbeh jednej rodiny, ktorá sa meniacou sa krajinou presúva za niečím, o čom sa dá len tušiť. Komorný portrét rodinných vzťahov spája humor, naliehavosť, nevtieravú tragiku a neobyčajne silné i uveriteľné charaktery. Ide o mimoriadny debut Panaha Panahiho, syna slávneho režiséra Jafara. Podtitul snímky, ktorá zaujala aj na festivale v Cannes, je myšlienka, ktorá je po celý čas prítomná "Rodinu a krajinu, kde sa narodíme, si nevyberáme…". Film, ktorý predstavuje to najlepšie zo súčasnej iránskej kinematografie, prináša do slovenských kín od 12. mája 2022 spoločnosť Filmtopia.
"Vnímanie otca aj ostatných postáv a vlastne celého filmu by som rád nechal na divákoch. Nechcem našepkávať divákovi, čo si má myslieť, chcem mu nechať priestor, aby si mohol film domyslieť sám, poskytnúť jeho zmyslom zážitok, ktorý mu umožní vlastnú interpretáciu," povedal Panah Panahi, rodák z Teheránu (1984). Film vyštudoval na tamojšej univerzite. Začínal ako filmový fotograf, potom pracoval ako asistent kameramana a asistent réžie. Bol tiež konzultantom, strihačom a asistentom réžie pri filmoch svojho otca.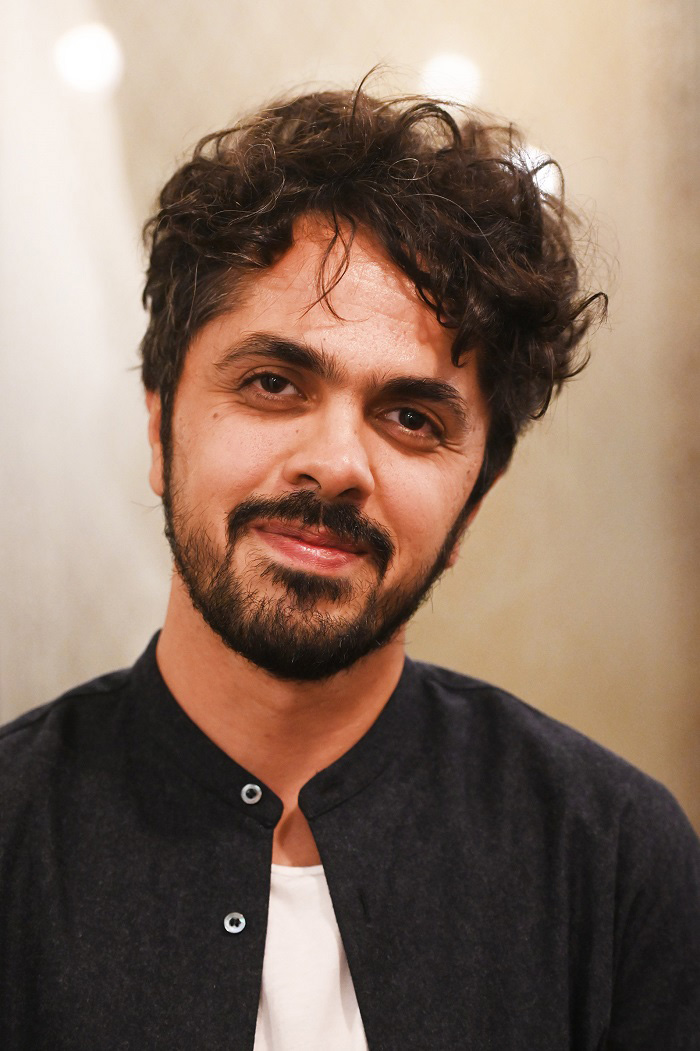 Snímku v oficiálnom výbere Quinzaine des Réalisateurs uviedol vlani festival v Cannes, po ňom aj MFF Karlove Vary. Film vzbudil nadšené reakcie kritikov aj divákov.
"Keď som videla film Na ceste, pripomenula som si dobu silnej a kvalitnej artovej kinematografie, ktorá prilákala pred rokmi do klubových kín tisíce divákov. Priala by som si, aby mali diváci opäť väčší záujem objavovať vzdialené svety, nové kultúry a život ľudí cez najlepšie filmy, ktoré nám svetová kinematografia ponúka," povedala riaditeľka filmovej distribučnej spoločnosti Filmtopia Silvia Učňová Kapustová. Film bude od štvrtka 12. mája 2022nasadený v jednosálových kinách, klubových a alternatívnych priestoroch na Slovensku. Distribúciu filmu NA CESTEpodporili Audiovizuálny fond.
Na prvý pohľad sa to zdá byť ako obyčajný rodinný výlet. Mrzutý otec má nohu v sadre, starší syn nešikovne šoféruje, mladší sa neúnavne stará o rozruch a matka sa snaží všetky tie rozdielne energie harmonizovať. Ibaže zdanie klame. Cesta plná smiechu, vtipov a úsmevov naberá znepokojivý smer, o ktorom sa dozvedáme len z drobných náznakov. Režisér Panah Panahi vo svojom debute majstrovsky kombinuje klasickú roadmovie s tichým, ale naliehavým spoločenským posolstvom o krajine, v ktorej sloboda často končí hneď za oknami auta. V intímnom portréte jednej rodiny sa spája humor, naliehavosť, nevtieravá tragika a neobyčajne silné i uveriteľné charaktery.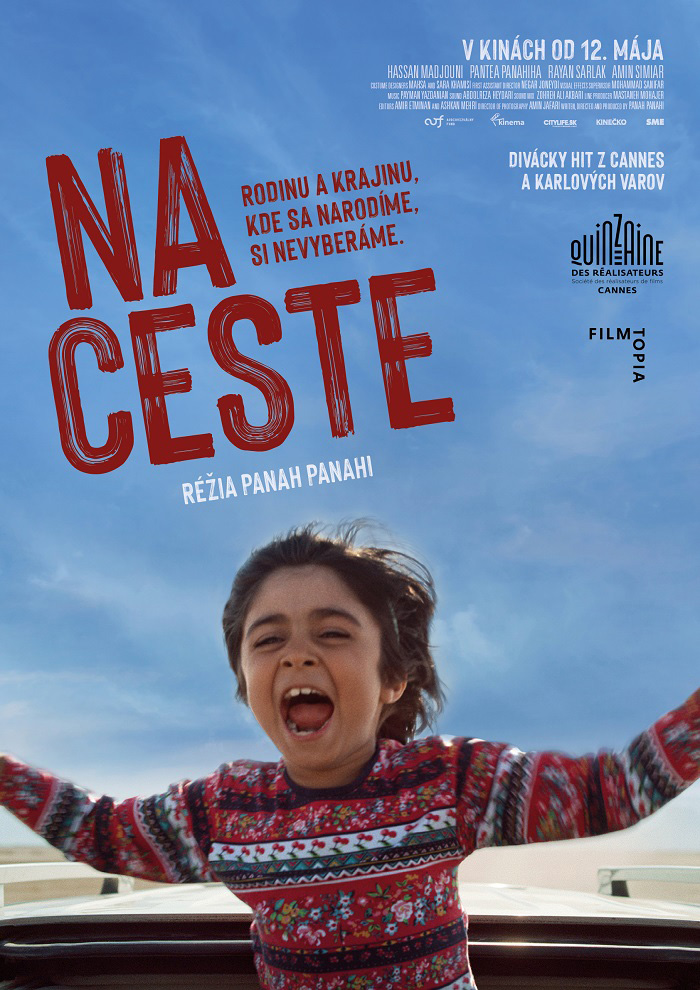 Zdroj: Zuzana Golianová