Spolupracují s hvězdami jako Bob Dylan, Mark Knopfler, John Cale, Joan Baez nebo Patti Smith, sami však patří k naprosté špičce world music. Zcela poprvé se jako trio McGoldrick, McCusker & Doyle představí v České republice a to 2. října v pražském Café V lese. Jejich prvotřídní interpretace lidových písní Anglie, Skotska a Irska, a především vlastních skladeb, je nakažlivě energická, jiskřivá, provedena s neuvěřitelnou vřelostí a lehkostí.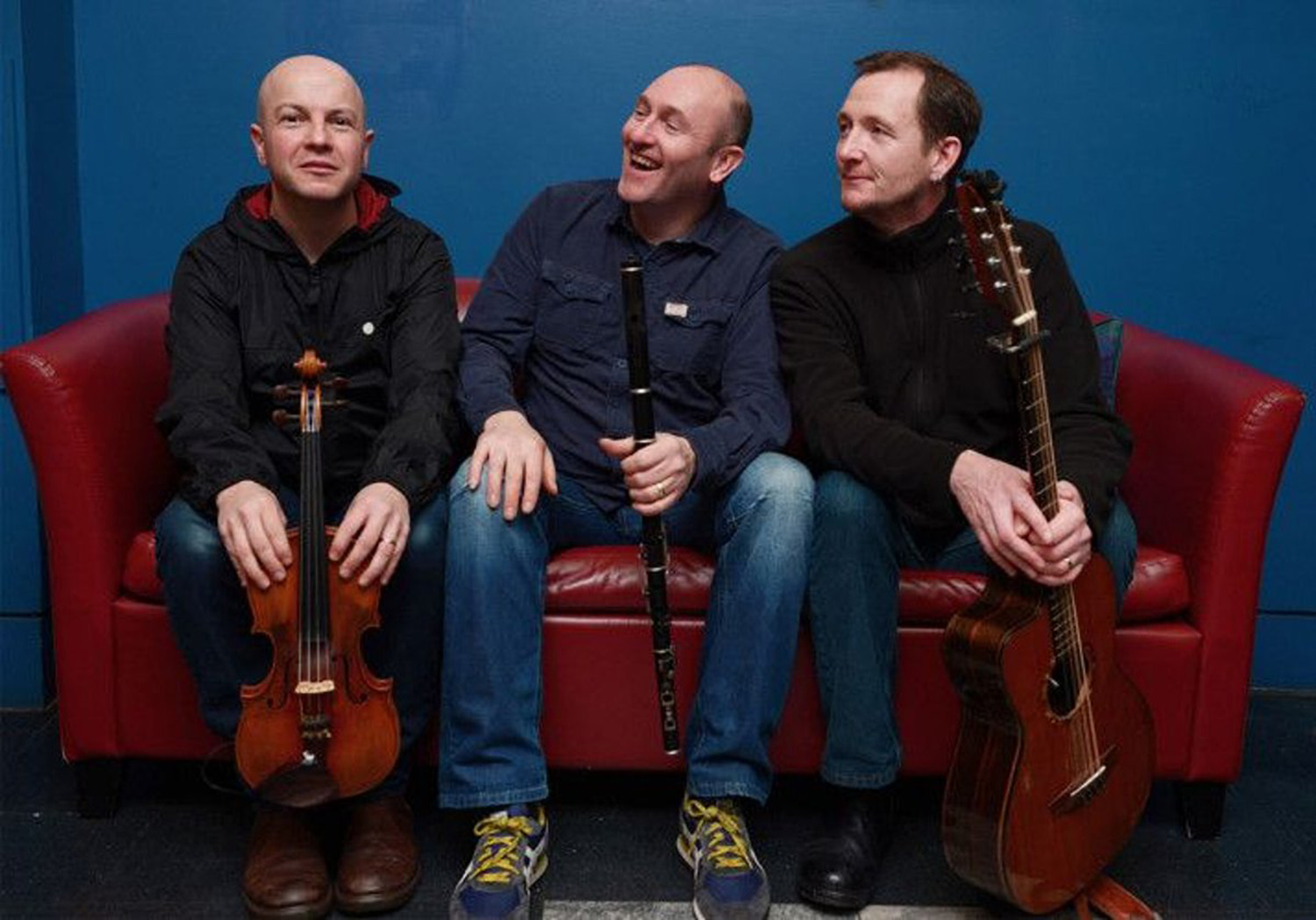 John Doyle, John McCusker a Mike McGoldrick se poprvé setkali jako teenageři. O čtvrtstoletí později stále vystupují se stejným nadšením. S posluchači se vydávají na vzrušující cestu přes tradiční i současné jigy, reely a balady.
Všichni brzy odešli ze školy, aby započali hudební kariéru, společně i sólově si vydobyli světového uznání. Dublinský rodák, kytarista, hráč na mandolínu a buzuki John Doyle je stálicí irské hudby a zakládajícím členem uznávané skupiny Solas, která spolupracovala s Joan Baez, Lindou Thompson a Mary Chapin Carpenter. Držitel ceny BBC Radio 2 Folk Award John McCusker, glasgowský multiinstrumentalista, hrál či stále vystupuje s The Battlefield Band, Markem Knopflerem a Bobem Dylanem, nahrával s Paulem Wellerem, produkoval alba pro Eddi Reader, Heidi Talbot a Krise Drevera. Michael McGoldrickpochází z Manchesteru, je držitelem ceny BBC Radio 2 Folk Award, zakládajícím členem skupiny Lúnasa a členem skupiny Capercaillie, který spolupracoval s Markem Knopflerem, Eddi Readerem, Johnem Calem, Afro Celt Sound System a mnoha dalšími.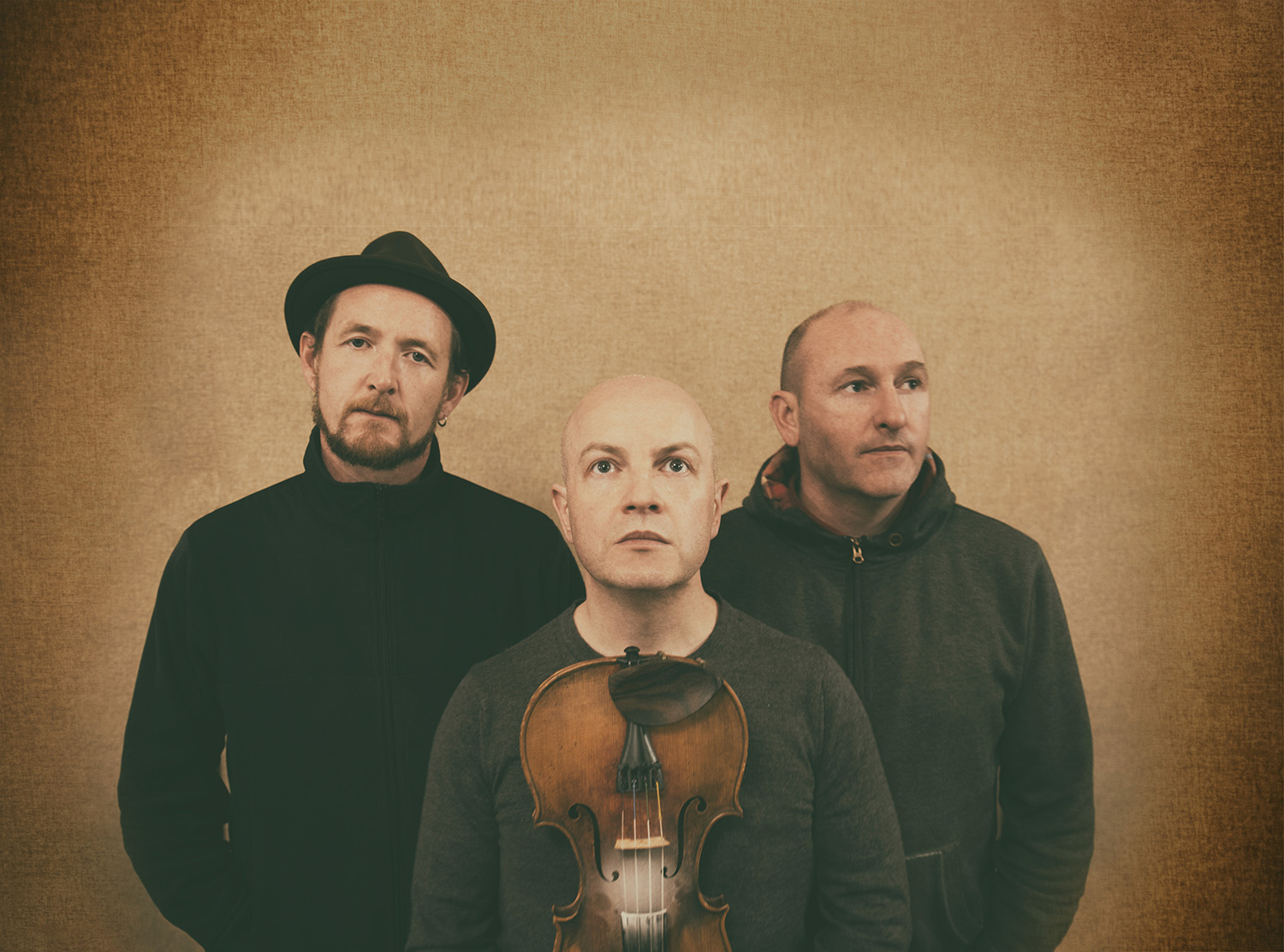 Idea tria přišla roku 2007 v rámci každoročního projektu Transatlantic Sessions BBC. Aby nezůstalo jen u letmého střetávání, započali hraní v trojici. Bez pevného setlistu, s úctou k tradicím i velkou chutí ke skládání novinek. Ve společné diskografii mají výborně hodnocená alba The Wishing Tree a The Reed That Bends in the Storm. Jsou vzorem (nejen) pro mladší generaci hráčů, ostatně jejich workshopy, které před pražským koncertem uspořádají, byly vyprodány během několika málo hodin.
Koncertní série Earth Music Concerts, mapující současnou britskou, irskou a skotskou tradiční hudbu a americanu, dále přivítá 11. října britského písničkáře Sama Lee s kapelou a hostem Bernardem Butlerem (ex-Suede), 26. března příštího roku přiváží do pražského Futurum Music Baru americkou písničkářku Lauren Ruth Ward. Vstupenky a další informace naleznete na earthmusic.eu.
Fotografie ke stažení zde: bit.ly/McGoldrickMcCuskerDoyle2022
FB událost: facebook.com/events/405920231095946
YouTube: youtube.com/watch?v=VjYNwdSl-EU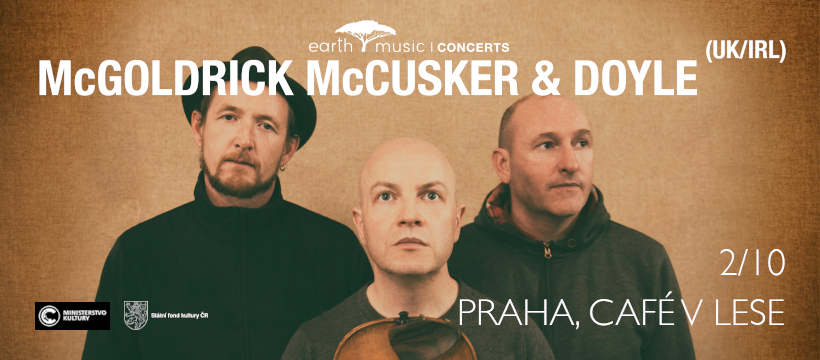 Zdroj: TS