Medveď na kokse – mierne bláznivá komédia inšpirovaná skutočnými udalosťami – prichádza do kín už 23. februára. Hlavnými hrdinami sú pašeráci drog, policajti, turisti, záškoláci, starostlivá mama jedného z nich a najmä medveď napchatý kokaínom.
New York Times, December 23, 1985: "175-kilogramový čierny medveď zrejme zomrel na predávkovanie kokaínom po tom, ako objavil dávku tejto drogy, uviedol dnes Úrad pre vyšetrovanie štátu Georgia. Kokaín zrejme vypadol z lietadla, ktoré pilotoval Andrew Thornton, odsúdený pašerák drog, ktorý zahynul 11. septembra v Knoxville v štáte Tennessee, pretože pri zoskoku padákom niesol príliš ťažký náklad. Úrad uviedol, že medveďa našli v piatok v severnej Georgii medzi 40 otvorenými plastovými nádobami so stopami kokaínu."
Stret človeka s medveďom na jeho území, končí zvyčajne fatálne. Ak však stretnete medveďa, ktorý navyše skonzumoval nemalé množstvo bieleho prášku, môže to dopadnúť všelijako. Medvede totižto netušia, že keď v nájdu v lese kokaín, ktorý vypadol z lietadla pašerákom drog, rozhodne by ho nemali zožrať.
Na nešťastie všetkých ľudských hrdinov príbehu, drogy sa vysypali nad idylickou prírodnou rezerváciou, a preto sa ich tu zišlo toľko – klasickí výletníci, záškolácke deti, matka jedného z nich, obetaví strážcovia parku, gangstri hľadajúci spadnutý kokaín, policajt, ktorý pre zmenu hľadá týchto gangstrov…
Čo myslíte, že sa stane, keď na túre stretnú štvrťtonovú chlpatú príšeru? Hoci sem všetci pôvodne prišli z rôznych dôvodov, teraz majú jeden spoločný cieľ – vyviaznuť živý. A nebude to ľahké. Kým skutočný predchodca medvedieho antihrdinu sa v roku 1985 predávkoval a zbláznil, filmová verzia je oveľa komickejšia a vynaliezavejšia.
Keď bol v roku 1985 privolaný súdny lekár, aby sa pozrel na 175-kilogramové telo, zistil všetky problémy, ktoré sa dajú očakávať pri masívnom predávkovaní – krvácanie do mozgu, zlyhanie dýchania, hypotermia, zlyhanie obličiek, zlyhanie srdca, mŕtvicu.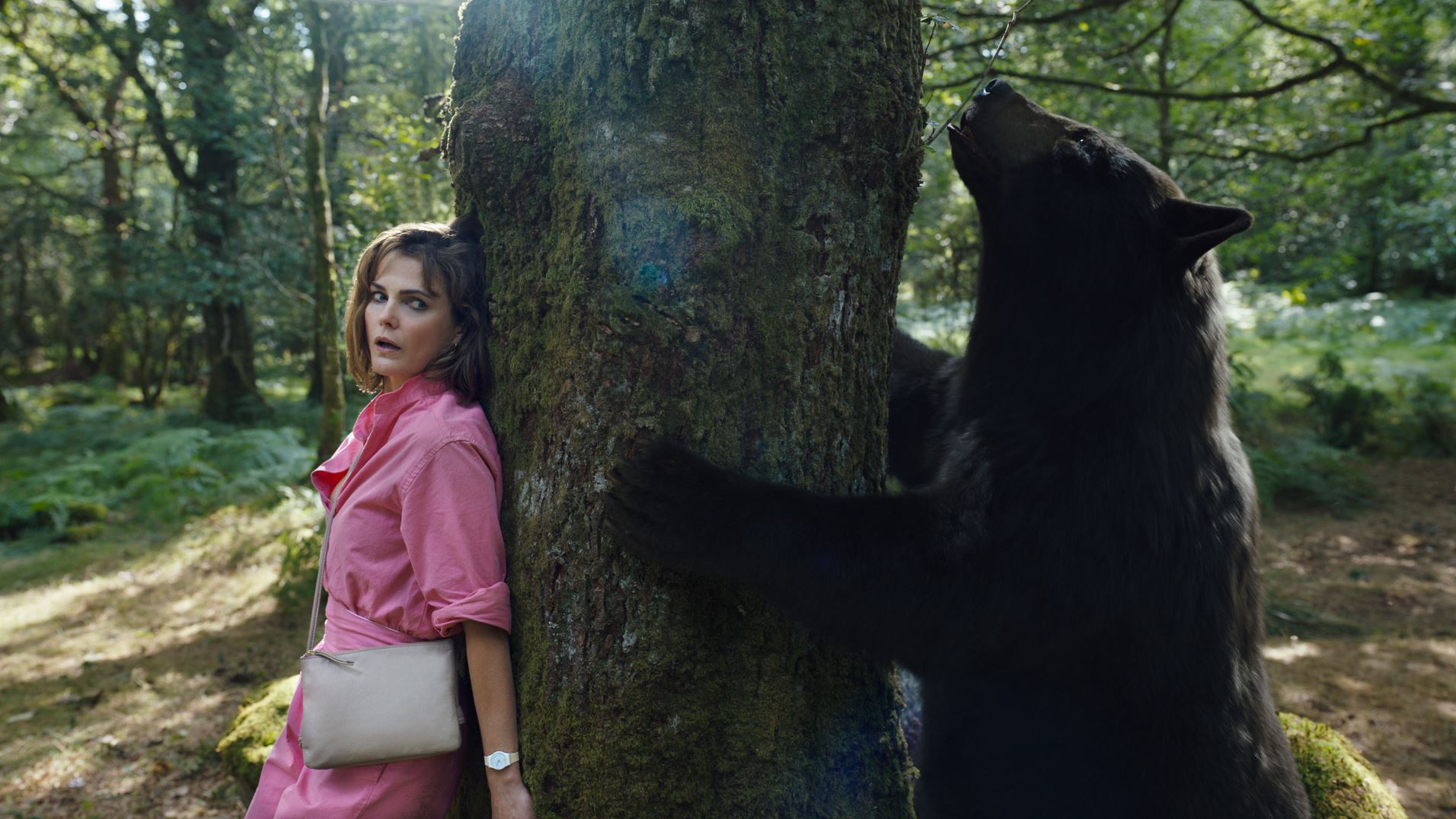 Cesta vypreparovaného medveď bola veľmi zaujímavá aj po nešťastnom úmrtí. Najskôr bol uložený do skladu, bol ukradnutý, ponúkaný v záložni, vystavený v predajni liečiviek tradičnej čínskej medicíny, odkiaľ ho napokon odkúpili zakladatelia organizácie Kentucky for Kentucky Whit Hilet a Griffen VanMeter, ktorí ho vrátili späť do Kentucky. Príbeh ich "úlovku" ich veľmi zaujímal, a tak sa spojili dokonca so súdnym lekárom, ktorý pred 30 rokmi vykonal pitvu medveďa. Samozrejme, že aj po takomto čase si na prípad pamätal a povedal: "Jeho žalúdok bol doslova po okraj naplnený kokaínom. Na svete neexistuje cicavec, ktorý by to dokázal prežiť."
Zaujímavého príbehu dotvoreného o nevšedné bláznivé dianie sa zhostila režisérka Elizabeth Banks, producentami sú Phil Lord a Chris Miller, známi z filmu LEGO PRÍBEH. Scenár napísal Jinny Warden.
Bláznivú komédiu Medveď na kokse prináša do slovenských kín distribučná spoločnosť CinemArt SK 23. februára.
Zdroj: TS