Zdá sa, že rok 2023 sa bude niesť na českej hudobnej scéne okrem iného aj v znamení Divokého Billa. Jeho členovia sa rozhodli osláviť 25 rokov na scéne vydaním 8. štúdiového albumu a open air koncertným turné s 25 zastávkami. Aby toho nebolo málo, 19. januára 2024 sa "Billovia" vrátia do pražskej O2 arény, kde zavŕšia veľkolepé oslavy svojho štvrťstoročia.
Nový album je na ceste
Divokej Bill bezpochýb patrí k stáliciam českej hudobnej scény. Okrem 2 tisíc vypredaných koncertov najmä (no nielen) v Čechách a na Slovensku má na konte množstvo hitov a 7 štúdiových albumov, ku ktorým na budúci rok pribudne ďalší. "Od posledného albumu ubehlo veľmi rýchlo päť rokov, a tak je už načase prísť s niečím novým. Navyše sa dostavila i tá chuť tvoriť, takže sa to krásne "preťalo". Momentálne sme v štúdiu SONO DOUPĚ Records, kde sa to už celé varí. Takže dúfame, že ak to nepripálime, budú fanúšikovia môcť už na jar niečo ochutnať," hovorí s úsmevom spevák Vašek Bláha.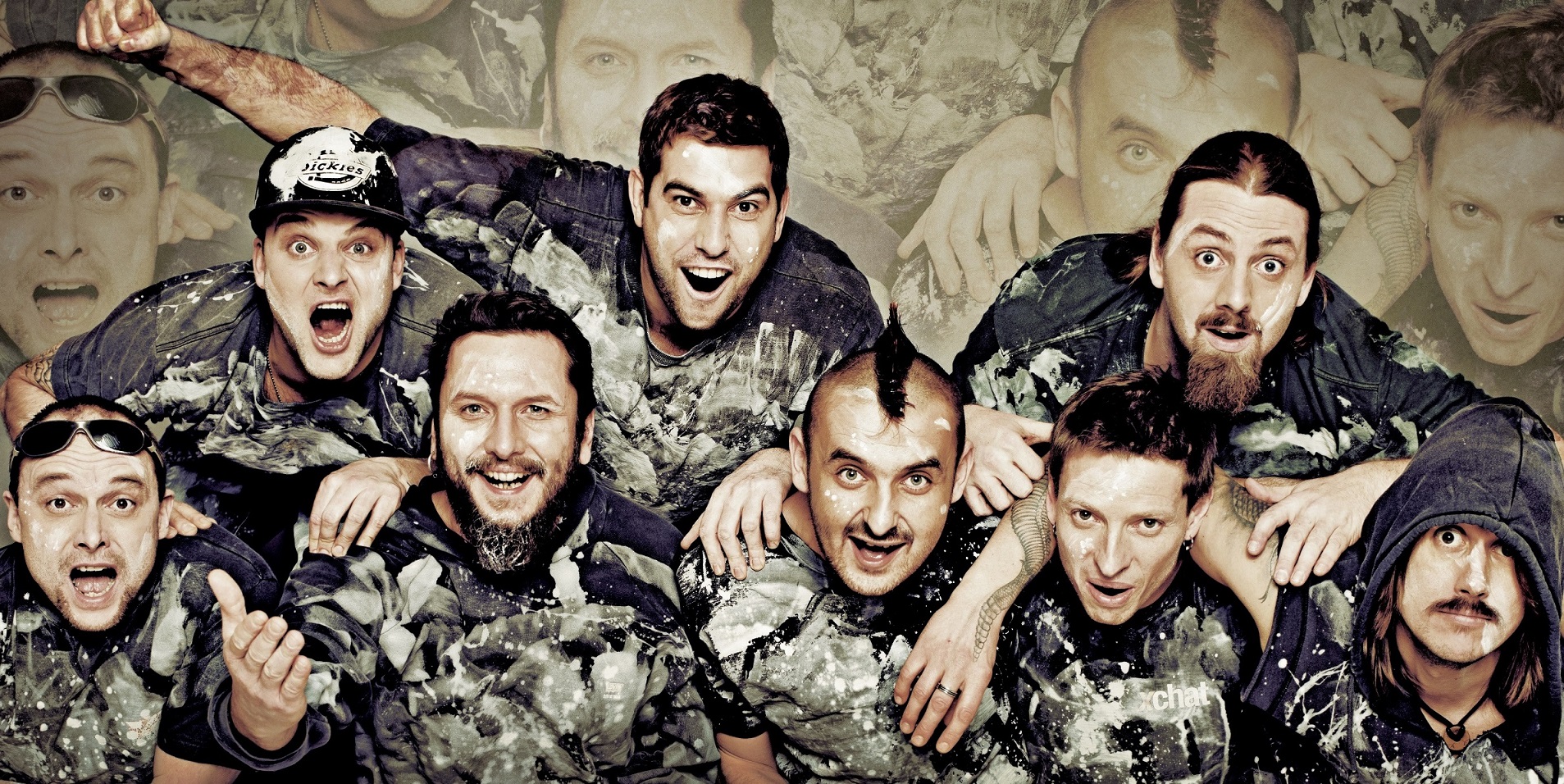 Temný král
Nový album je zatiaľ v procese prípravy, ale jednu hudobnú novinku aj s videoklipom kapela stihla predstaviť ešte koncom tohto roka. Pieseň Temný král zložili a nahrali k pokračovaniu filmovej rozprávky Princezná zakliata v čase, ktorá vstúpila do kín v novembri.
Pieseň Temný král je online na všetkých obvyklých digitálnych platformách: https://lnk.to/DivokejBillTemnyKralPR
Videoklip, ktorý mal premiéru 30. novembra, si môžete pozrieť TU: https://www.youtube.com/watch?v=zySZgkKqJTY
Veľkolepé turné sa blíži
Oslava 25. narodenín kapely je naplánovaná vo veľkom štýle: "Od začiatku našej existencie sme kládli dôraz hlavne na živé hranie a možno preto s nami toľko našich fanúšikov vydržalo. Oslavovať, teda budeme tak ako to máme radi. Od júna do septembra odohráme 25 open air koncertov. Celé sme to veľmi netradične nazvali DIVOKEJ BILL – 25 ROKOV," smeje sa gitarista Roman Procházka.
"V januári 2024 sme sa rozhodli vrátiť do O2 arény, kde by sme radi zakončili oslavy tej našej dvadsaťpäťky,"dodáva huslista Adam Karlík. Detaily turné i koncertu v O2 aréne si Divokej Bill nateraz necháva ako prekvapenie: "Je to celé v prípravách, postupne odtajníme hostí, a s tým bude späté množstvo ďalších vecí, tak to celé nechceme prezrádzať naraz. Ale veríme, že to bude stáť za to," vysvetľuje Adam Karlík.
Hlavným partnerom turné je Velkopopovický Kozel. Vstupenky sú v predaji na tomto linku: www.divokejbill.cz/vstupenky.
DIVOKEJ BILL – 25 ROKOV: www.divokejbill.cz/vstupenky
O2 arena, 19. január 2024 : www.ticketmaster.cz, www.ticketportal.cz
Viac info: www.divokejbill.cz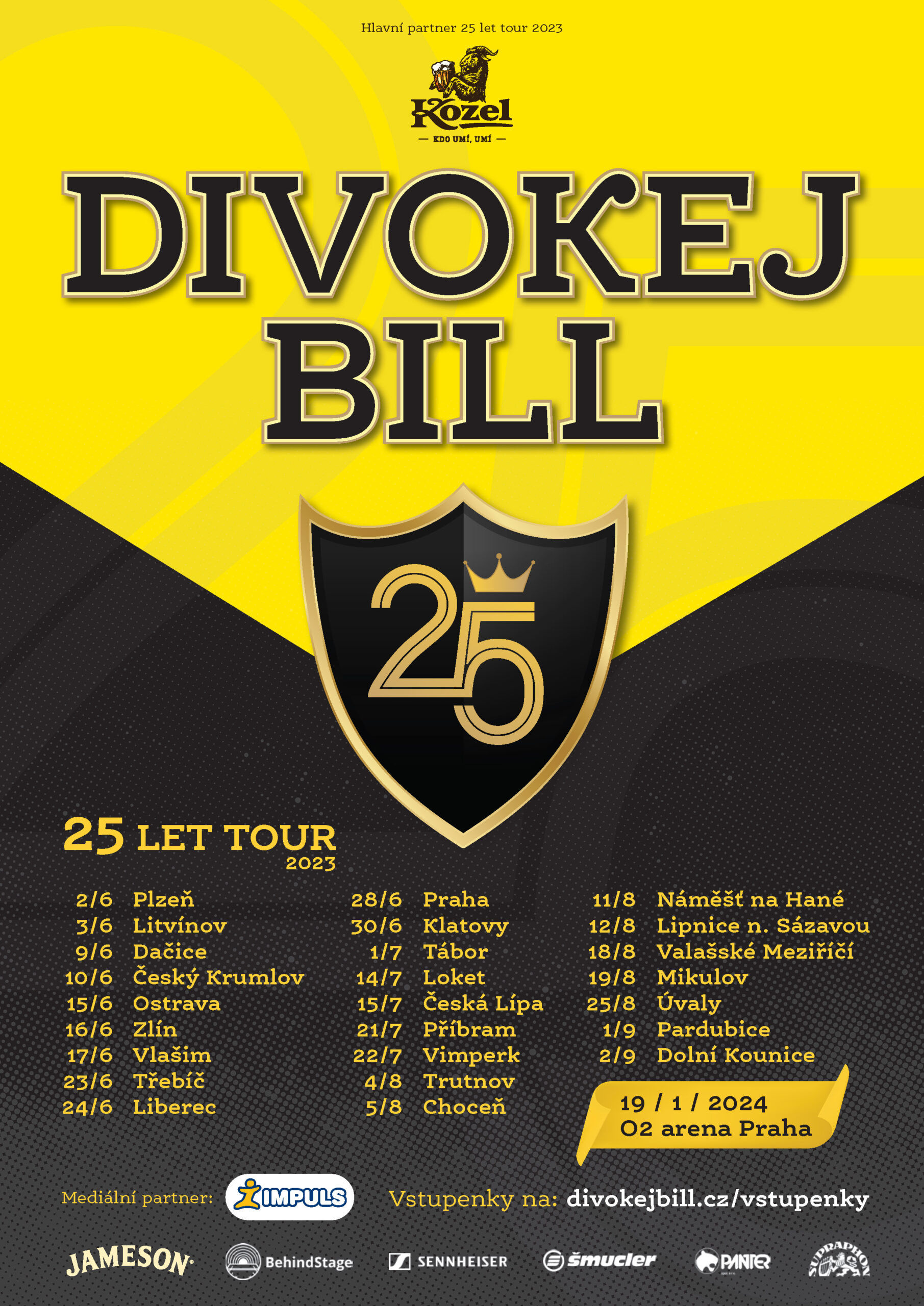 Zdroj: TS