Skupina DESMOD a Robo Šimko prichádza s nezvyčajným singlom! Je ňou pieseň "Je to v nás", ktorú skupina urobila pre nitrianske volejbalistky a dnes si ju už viete vypočuť aj na YouTube skupiny. Tou piesňou si splnili aj svoj dávny sen, finalizovala sa totiž v USA.
Na spomínanom singli desmoďáci spolupracovali aj s bubnovou show Campana Batucada, ktorá svojimi brazílskymi rytmami osviežila celú pieseň. Okrem nich s kapelou spolupracoval aj famózny trubkár Ondrej Juráši, ktorého sólo počuť v závere skladby. Svoj sen, okúsiť spoluprácu s presahom do zahraničia, si ale kapela splnila tým, že na finalizáciu skladby, teda mixáž a mastering, využili Kilroy Records z New Jersey, kde pôsobí aj Steve Kolakowsky, ktorý je jedným z popredných skladateľov BMI a zároveň je aj voliacim členom komisie pri legendárnych cenách akadémie – Grammy Awards. Práve Kolakowsky sa podujal na mixáž a mastering tohto nového počinu a tak ich hudba dostáva aj svetový rozmer.
Exkluzívna premiéra skladby sa uskutočnila koncom októbra v Mestskej športovej hale v Nitre na zápase Volley project UKF Nitra a tí, ktorí si ju nemohli vypočuť naživo v aréne, si ju mohli vychutnať z pohodlia domova pred televíznymi obrazovkami.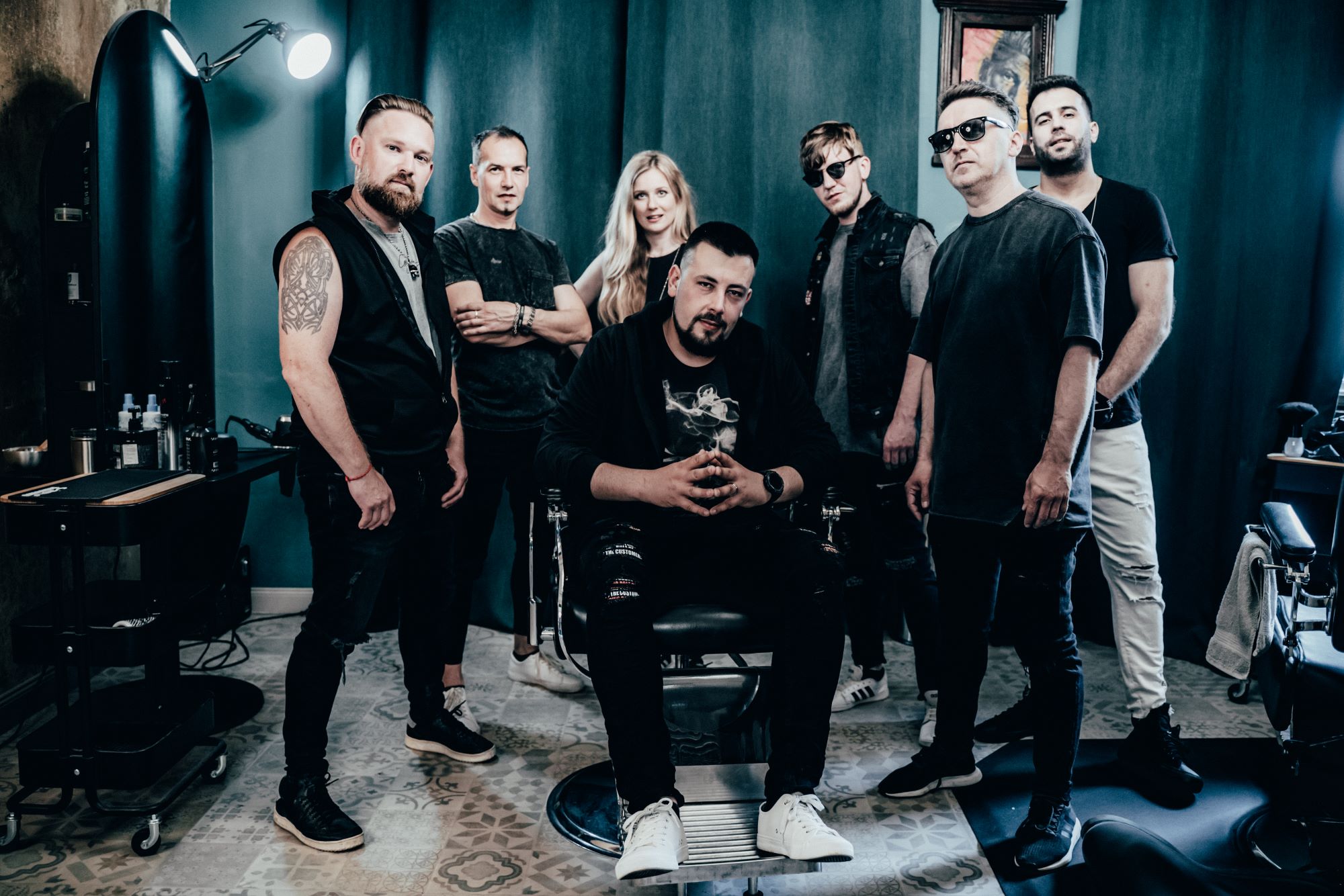 "Táto pieseň bola doslova šitá na mieru našim nitrianskym volejbalistkám, preto má aj charakter hymny a aj akejsi motivačnej piesne, ktorá by ich mala povzbudiť k čo najlepším výkonom. Náš zámer podľa všetkého aj vychádza, keďže sa dievčatá držia na čele tabuľky," prezradil Richard Synčák, gitarista skupiny.
Pieseň Je to v nás nájdete na YouTube kanáli skupiny DESMOD a Robo Šimko a na prelome mesiacov november a december aj na vašich streamovacích platformách.
Zdroj: TS