Kapela Bufet vydáva očakávaný debutový album s dômyselným názvom Petra, Naďa, deti obsahujúci desať autorských piesní v slovenskom jazyku. V skladbách albumu sa snúbi muzikantská autenticita a nadsádzka textov s podmanivou akoby ursínyovskou atmosférou, ale i bláznivou ironizujúcou uletenosťou striedania motívov z rôznych hudobných štýlov. Základným kameňom skladieb formácie Bufet sú však vyzreté piesne so svojskými textami speváka Jána Hurtíka.
Po vydaní prvého singla Luna z daného albumu, ktorý putuje svetom už aj vo vizuálnej podobe videoklipu, pokrstila kapela celý album 19. októbra 2019 v bratislavskom klube Kulturák. Krstnou mamou sa stala Nora Ibsenová z kapely Fallgrapp. "S Janom sa poznáme už nejakú tú chvíľu a to vďaka našim hodinám spevu. Som veľmi rada, že tie svoje punkfolkové piesoňky doviedol až do tejto finálnej podoby. Už bolo načase (smiech)", hovorí Nora Ibsenová. Od dnešného dňa sa album dostáva aj do horizontu onlinu a blízkosti všetkých poslucháčov.
Na albume sa nachádzajú piesne, ktoré najlepšie predstavia Bufet ako nezávislú samorastlú hudobnú kapelu s vycibreným názorom, avšak v odľahčenej forme a s dôvtipom. "Náš kapelný tvorivý princíp spočíva v tom, že každej našej na prvý, druhý i tretí pohľad jednoduchej piesni obliekame priliehavý kabát v zmysle kombinovania textových, hudobných i nehudobných prvkov. A to takých, ktoré nie sú veľmi bežné, respektíve nie sú teraz "in" a "populárne" v našich zemepisných šírkach a hlavne, vnímame to celé tak trochu ako vtip, pretože keby som chcel skutočne niečo vážne tomuto svetu odkázať alebo nebodaj na tomto svete niečo zmeniť, tak nebudem robiť hudbu, ale napíšem o tom na sociálnej sieti (smiech)", ozrejmuje svoju kreatívnu činnosť Ján.
Dravá, ale aj láskavá hudba i atmosférický vizuál.
Rockové trio Bufet (Ján Hurtík – gitara, spev, Martin Bakyta – basgitara, Viktor Gabaj – bicie) počas nahrávania svojho debutového albumu vstúpilo hlbšie do seba a nenechali nič na náhodu. "Bolo to poučné, dostali sme sa do fázy, kedy sme si povedali, že je čas, aby sme túto etapu, toto štádium našej hudobnej existencie zaznamenali, a tak sme vybrali štúdio, vybrali piesne a načrtli si základné skice pre aranže piesní", popisuje prípravné fázy Ján. Na albume je okrem gitár a bicích počuť v niekoľkých piesňach i klávesové nástroje, ktoré nahral Jakub Tvrdík (Billy Barman, Felix). "Keď sme boli hotoví s nahrávaním my ako kapela, zavolal som môjmu kamarátovi Jakubovi a poprosil som ho, či by nám nahral klávesy do niekoľkých vybraných piesní. Spolu sme si sadli do skúšobne, pustil som mu surové nahrávky, opísal som mu svoje predstavy o klávesových partoch a výsledok si môžete vypočuť sami", hodnotí s úsmevom nahrávanie Ján.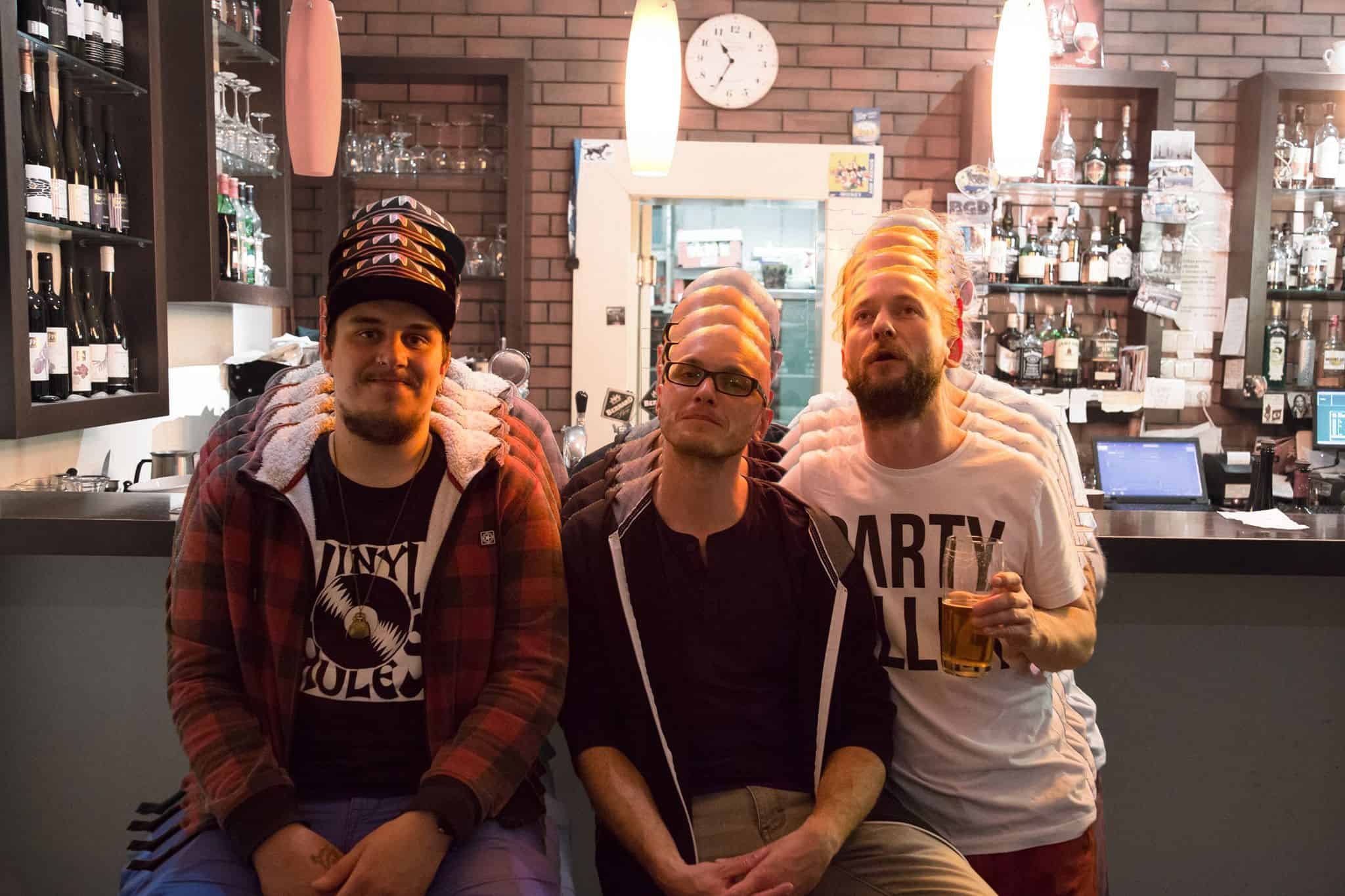 Voľba nahrávacieho štúdia, v ktorom album vznikol, padla na bratislavský LOSOSOUND, pričom zvukový majster štúdia Erik Horák nahrávku zároveň aj produkoval.
Atmosféra albumu mapuje rôzne polohy a nálady a udržuje pozornosť poslucháča na stopkách. Vizuál klipu k skladbe Luna, ktorá sa stala prvým singlom z albumu, sa nesie v pokojnej nálade, pracuje s harmonickým obrazom krajiny a dýcha atmosférou letných vôní a slnka. "Čo môžeme s určitosťou povedať je, že klip k Lune určite nezostane osamotený a v dohľadnej dobe začneme pracovať i na ďalšej vizualizácii niektorej z ostatných piesní na našom albume. Všetko, čo Bufet stvárňuje, vnímame ako celok, a preto k Vám budeme prehovárať i rečou vizuálov", dodáva Ján. V duchu, ktorý neopomína ani vizuálnu reprezentáciu diela, sa nesie aj grafický dizajn albumu, o ktorý sa postarala slovenská výtvarníčka Anabela Sládek.
Album Petra, Naďa, deti je dostupný na všetkých známych streamovacích a digitálnych službách.
SPOTIFY: https://open.spotify.com/album/3yFMiI67bAWIn18Ujkk6Oh
iTUNES: https://music.apple.com/sk/album/petra-na%C4%8Fa-deti/1487148033?l=sk
BANDCAMP: https://bufet.bandcamp.com/
Naživo môžete kapelu BUFET vidieť a počuť:
14. 12. Tradičné Piešťanské vianočné trhy
INSTAGRAM: https://www.instagram.com/bufetband/
FACEBOOK: https://www.facebook.com/bufetband/
YOUTUBE CHANNEL: https://www.youtube.com/user/otiHito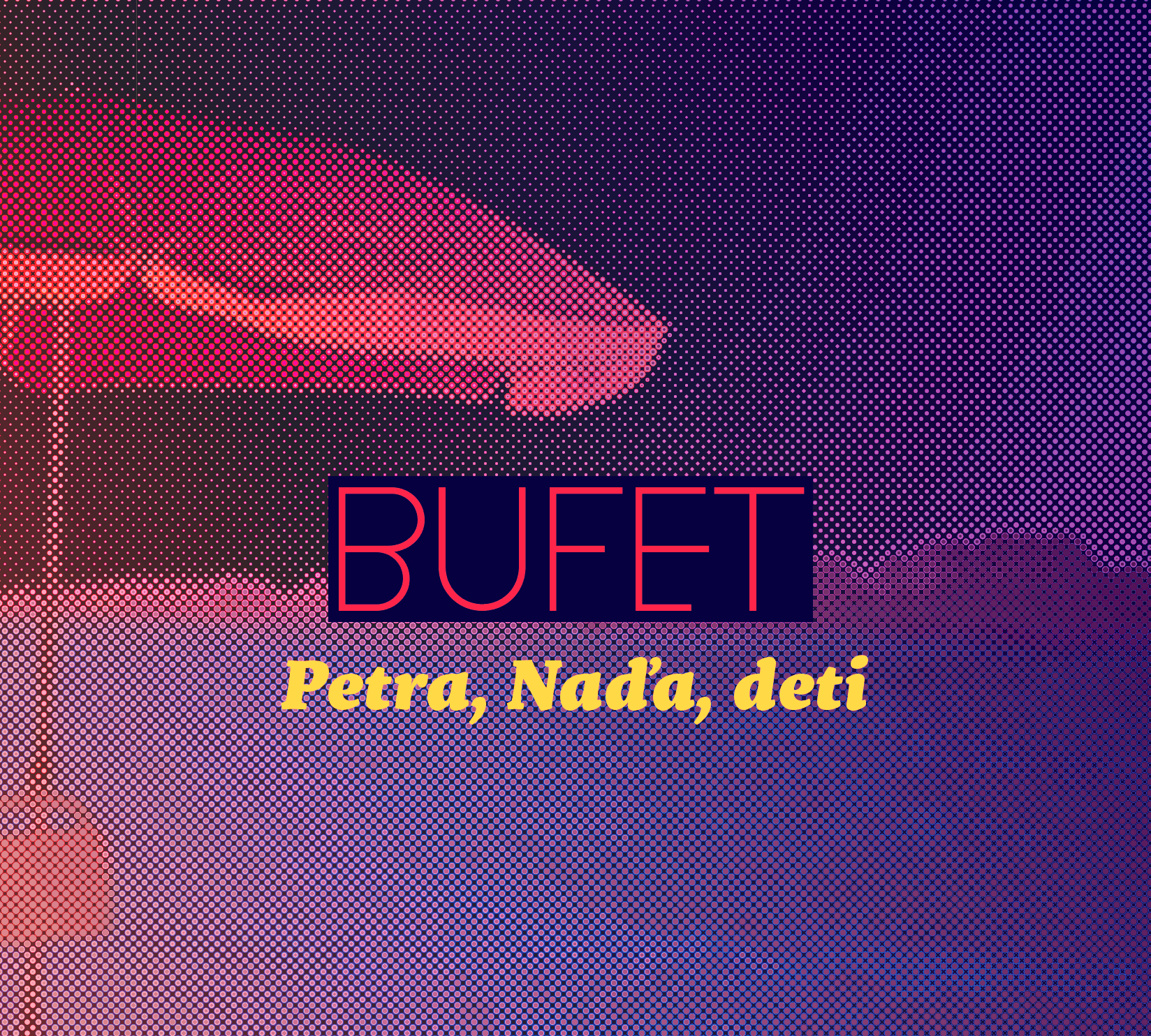 Zdroj: TS