Slovenská hudobná scéna je opäť obohatená o spoluprácu dvoch talentovaných umelcov – Bokiho a Fejbs. Títo výnimoční interpreti práve vydali svoju spoločnú skladbu s názvom "Nikto z nás", ktorá prináša kombináciu výrazných textov a atmosférickej hudby. Boki sa touto skladbou opäť pripomína svojim fanúšikom, že je späť nielen klipovo, ale vracia sa aj na koncertné pódia. Na svojich sociálnych sieťach však prezradil, že skladba s talentovanu speváčkou je jednou z pripravovaného albumu.
Gábor Bokor, známy ako Boki, je slovenský rapper zo Šamorína, ktorý sa preslávil ako finalista v 7. rade Česko Slovensko má talent, no odvtedy prešiel náročnú cestu za svojim hudobným snom.. Boki je zaujímavý svojím autentickým prejavom, silným lyrickým talentom a v neposlednom rade svojimi žiariacimi modrými očami. Okrem sólových projektov Boki spolupracoval aj s inými slovenskými interpretmi a producentmi, vrátane známych mien ako Majk Spirit, Ego, či Ben Cristovao. Jeho hudobný štýl sa pohybuje v rámci rapu a hip-hopu, pričom experimentuje s rôznymi zvukmi a žánrami.
"Nikto z nás" je rappová skladba, ktorá zrkadlí životné skúsenosti a emócie obidvoch umelcov. Boki a Fejbs sa spoločne zhodli vytvorení atmosféry, ktorá vám prenikne pod kožu a pobúri vašu myseľ. Ich silné a pôsobivé texty v tomto tracku vyjadrujú túžbu prekonať vlastné obmedzenia, dosiahnuť svoje ciele a stáť si za svojimi rozhodnutiami. "Nikto z nás" je pieseň, ktorá sa zameriava na univerzálne témy, ako je odvaha, pokora, úprimnosť a hľadanie svojho miesta vo svete. Text piesne odráža boj a odhodlanie čeliť prekážkam a nájsť v sebe silu prekonať všetky prekážky. Boki a Fejbs prostredníctvom svojej hudby podporujú a inšpirujú svoje publikum, aby si zachovali vieru v seba a svoje sny.
Fejbs, ktorá svojím hlasom pridáva špeciálnu silu skladbe, vyjadrila svoje pocity ako sa jej spolupracovalo s Bokim: "DOBRE. Išla som do toho hlavne kvôli téme, ktorá ma oslovila, pretože dnes raperi zriedka rapujú o hodnotách pokory a úprimných pocitov." Verí, že témy ako pokora a úprimnosť majú veľký význam pre poslucháčov.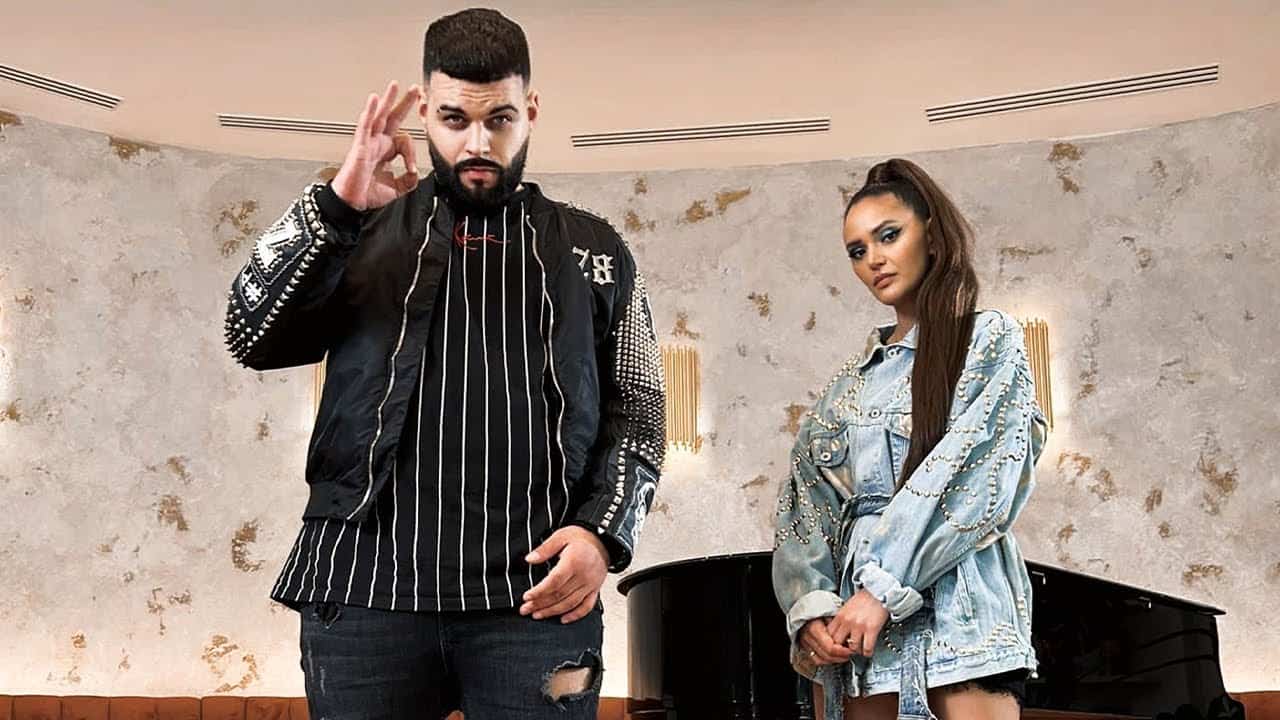 "Som nesmierne rád, že sa môžem po dlhšej dobe hudobne pripomenúť ľuďom. Je to po dlhšej dobe videoklip, ktorý predznamenáva to načom už pracujem mesiace – a to je nový album. S Fejbs sa poznáme dlhšie, takže som rád, že máme konečne skladbu, ktorá dostala aj takýto kvalitný vizuál", hovorí nadšene BOKI.
Skladba "Nikto z nás" je už dostupná na všetkých hudobných platformách, vrátane Spotify, Apple Music a YouTube. Hudobný videoklip, ktorý sprevádza túto pieseň, vizuálne dopĺňa silné posolstvo a zážitok zo skladby. Fanúšikovia oboch umelcov môžu očakávať autentickú a silný hudobný zážitok.
(1) BOKI x FEJBS – Nikto z nás |Official Video| – YouTube
BOKI (@bokmajster) | Instagram
https://www.facebook.com/bokmajster
Zdroj: PR/BRAND MANAŽÉR JANA TRELLOVÁ
Foto cover: @bokmajster