Trondheimské trio BOKASSA se po turné s Metallicou a Ghost do Evropy vrací na své vlastní tažení. Bez kamiónů a technika na každý čudlík, jen tři kámoši v dodávce, co jedou hrát po klubech, kde se poštěstí.
Sami Noři se označují za stonerpunk, což jim padne jak ulité. Unikátní vyznění stoner/punk rocku je tu namícháno s desert rockem, hardcore, trochou thrashe, a v hlavně v sing-along balení. O všechny předsudky oproštěná mixtura Motörhead, Queens of the Stone Age, Kvelertak, Turbonegro, Kylessa, Red Fang nebo Metallica skvěle vyzní jak na stadionu, tak i v klubu, kde to do vás tři týpci můžou živočišně a bez zábran u podia napumpovat. Muzika a kapela stvořená na pařbu, kde se pro množství rozlitého piva na podlaze udržíte sotva na nohou!
Společníky na turné jim bude další trio, tentokrát však londýnské. I PUPPY spojuje láska k Metallice a hard rocku, ale nepřeslechnutelná je hitovost a zpěvnost Ghost. Tohle štěně svými snad až poprockovými písničkami sice nehryže, ale když zavrní a otře se vám o nohu, už se ho nebudete chtít zbavit.
Bokassa
Vultures – www.youtube.com/watch?v=Kn_V9pbsOyU
Mouthbreathers Inc. https://www.youtube.com/watch?v=DZ86JrXrsZk
Captain Cold One https://www.youtube.com/watch?v=LrQ-xtZOzR4

Puppy
Black Hole https://www.youtube.com/watch?v=xm0jDFv-0iU
Entombed https://www.youtube.com/watch?v=tVt7o1UoASI
BOKASSA, PUPPY
26. 11. 2019 – Praha, Underdogs
FB event: www.facebook.com/events/2432895183596494/
Předprodej: https://obscure.cz/cs/tickets/detail/id/280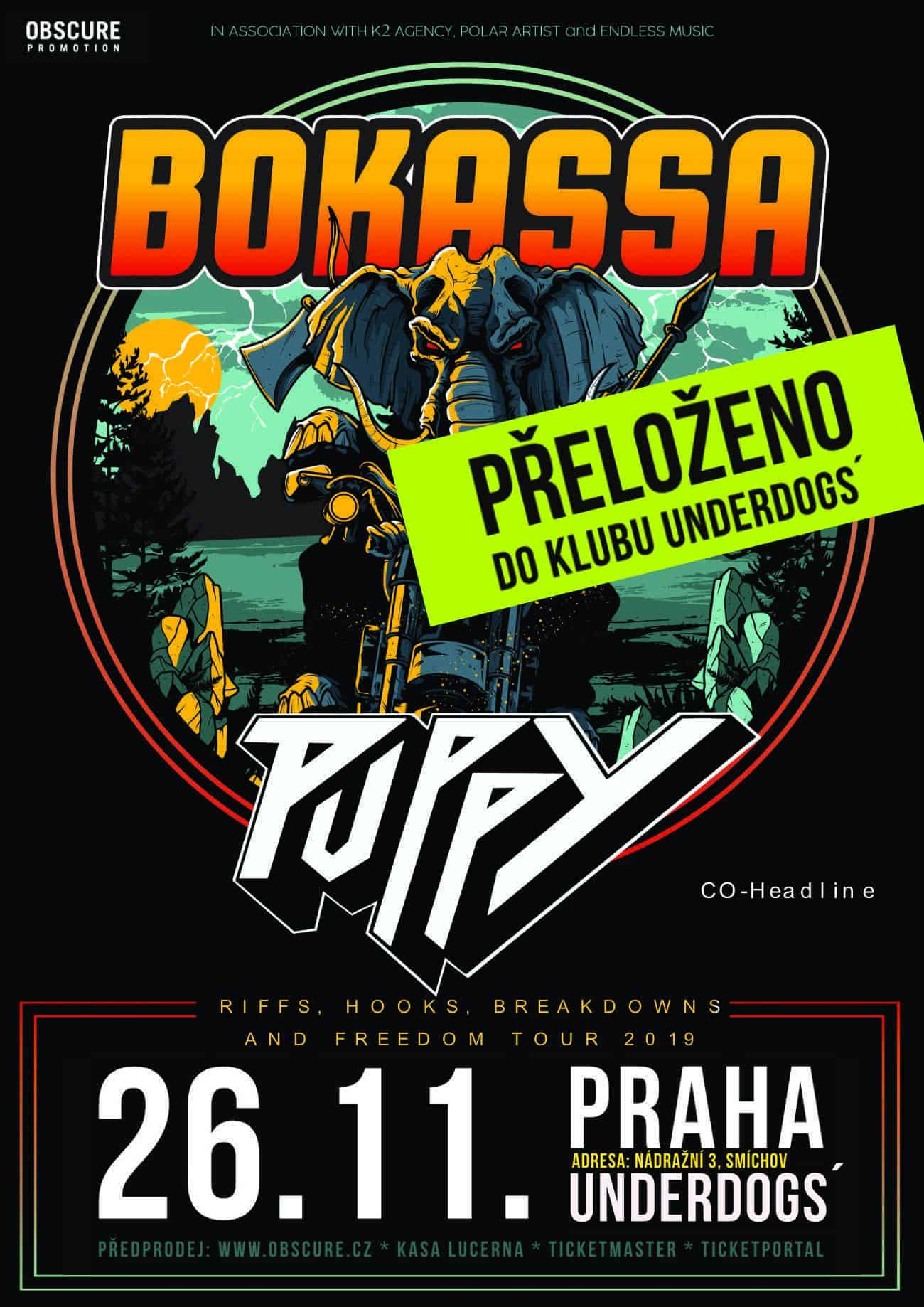 Zdroj: Obscure Promotion