Jedna z tohtoročných vlajkový
ch lod
í
distribu
čnej spoloč
nosti Film Expanded, dokument
á
rna sn
ímka Biela na bielej od slovenskej režis
é
rky Viery Čákanyovej, sa včera stala hlavným víťazným filmom českej súťaže na
Medzinárodnom filmovom festivale Jeden svet v Prahe
.
Intímny autorský denník, ktorý vznikol počas nakrúcania Čákanyovej predošlého filmu FREM na Antarktíde žne cenu za cenou a má nakročené k pozoruhodnej medzinárodnej festivalovej ceste. Odštartoval ju koncom minulého roka na jihlavskom festivale dokumentárnych filmov, kde sa stal víťazom hlavnej súžaže a po aktuálnom ocenení na Jednom svete sú naplánované ďalšie uvedenia Bielej na Bielej v súťažných sekciách áčkových dokumentárnych festivalov, počnúc júnovým britským
Biela na bielej formou videodenníka dokumentuje pobyt režisérky na poľskej antarktickej stanici, kde v roku 2017 nakrúcala snímku FREM (2019), ktorej hlavnou postavou je umelá neurónová sieť. Počas pobytu vedie autorka chatové konverzácie s umelou inteligenciou, ktoré sa dotýkajú povahy filmu, umenia a zmyslu života a odhaľujú spôsob myslenia oprostený od ľudskosti a emocionality, nútiaci k hlbokej introspekcii. Vo filme je zachytený súboj s vlastným telom a mysľou v extrémnych podmienkach. Biela na bielej je pokus o vyjadrenie zážitku dočasného pozorovateľa, ktorý sa ocitne v nepoškvrnenej prírode — monumentálnej, krásnej a indiferentnej zároveň.
Medzinárodná porota českej súťaže festivalu Jeden svet udelila Bielej na bielej hlavnú cenu s podmanivým slovným hodnotením: "Originálny, inovatívny film s presahom, ktorý sa nielen pôsobivo vyjadruje k environmentálnej kríze, ale pripomína tiež bezvýhradnú krásu tohto sveta a upozorňuje na to, že každá kríza je krízou vedomia."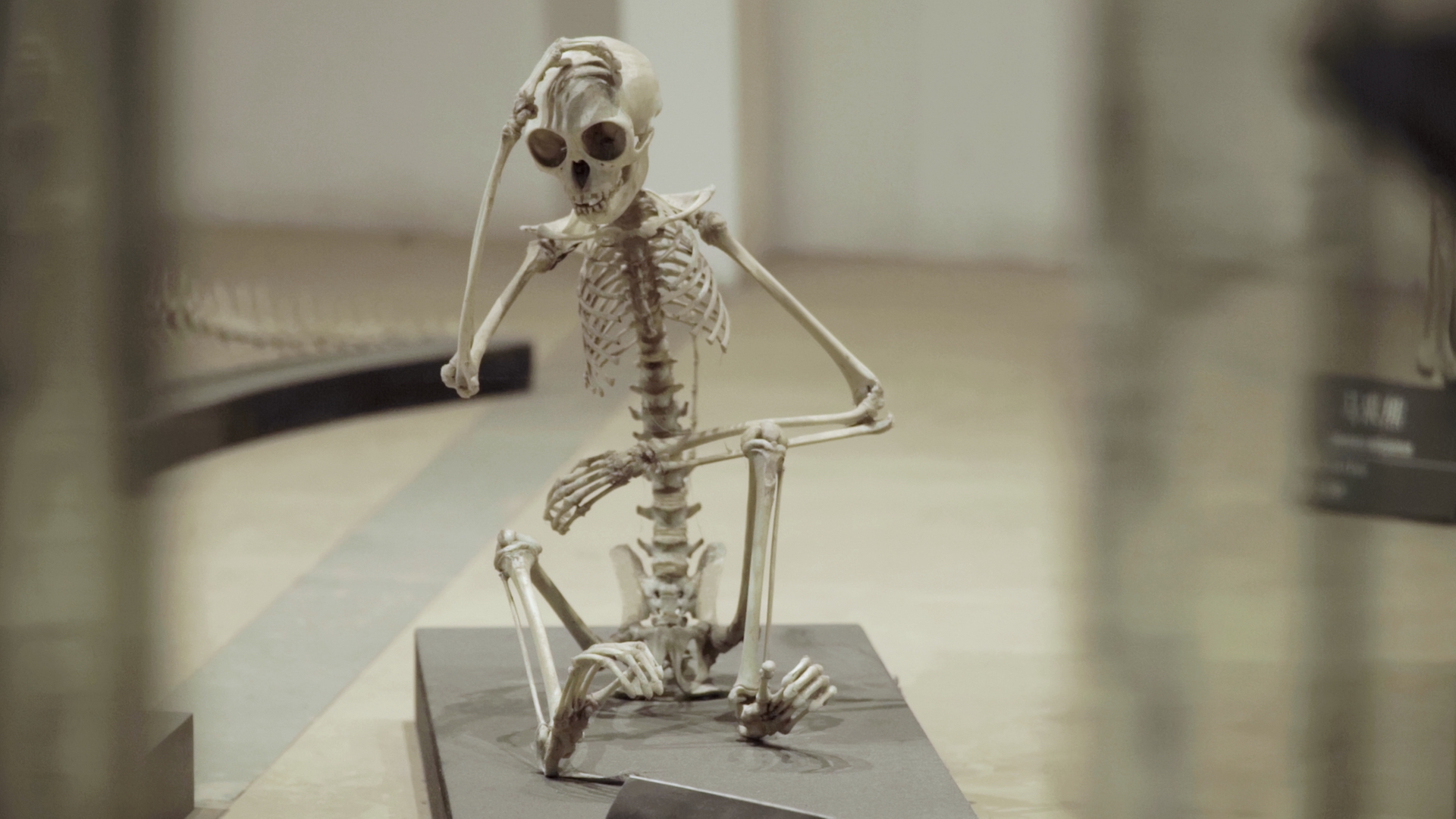 "Biela na bielej vznikala ako spontánny, intímny film. Vo chvíľach samoty a kontemplácie v antarktickej bielej tme mi nenapadlo, že by mohol osloviť širšie publikum. O to viac ma každé ocenenie prekvapí a poteší," vyjadrila sa k verdiktu poroty Viera Čákanyová
Po snímke FREM, ktorá zarezanovala aj na festivaloch ako je Berlinale a vďaka spoločnosti Film Expanded aj v slovenských kinách, sa vo svojom novom diele Čákanyová divákom prihovára osobnejšou formou. "Nakrúcam film o umelej inteligencii, ale je to čoraz ťažšie, absurdnejšie. Antarktická krajina funguje ako droga. Chodím v bielej tme a hľadám pocit úľavy? Som hmota s vedomím, ďaleko od termodynamickej rovnováhy. To je jediné, o čom viem podať správu," doplnila režisérka a zároveň i producentka Bielej na bielej Čákanyová.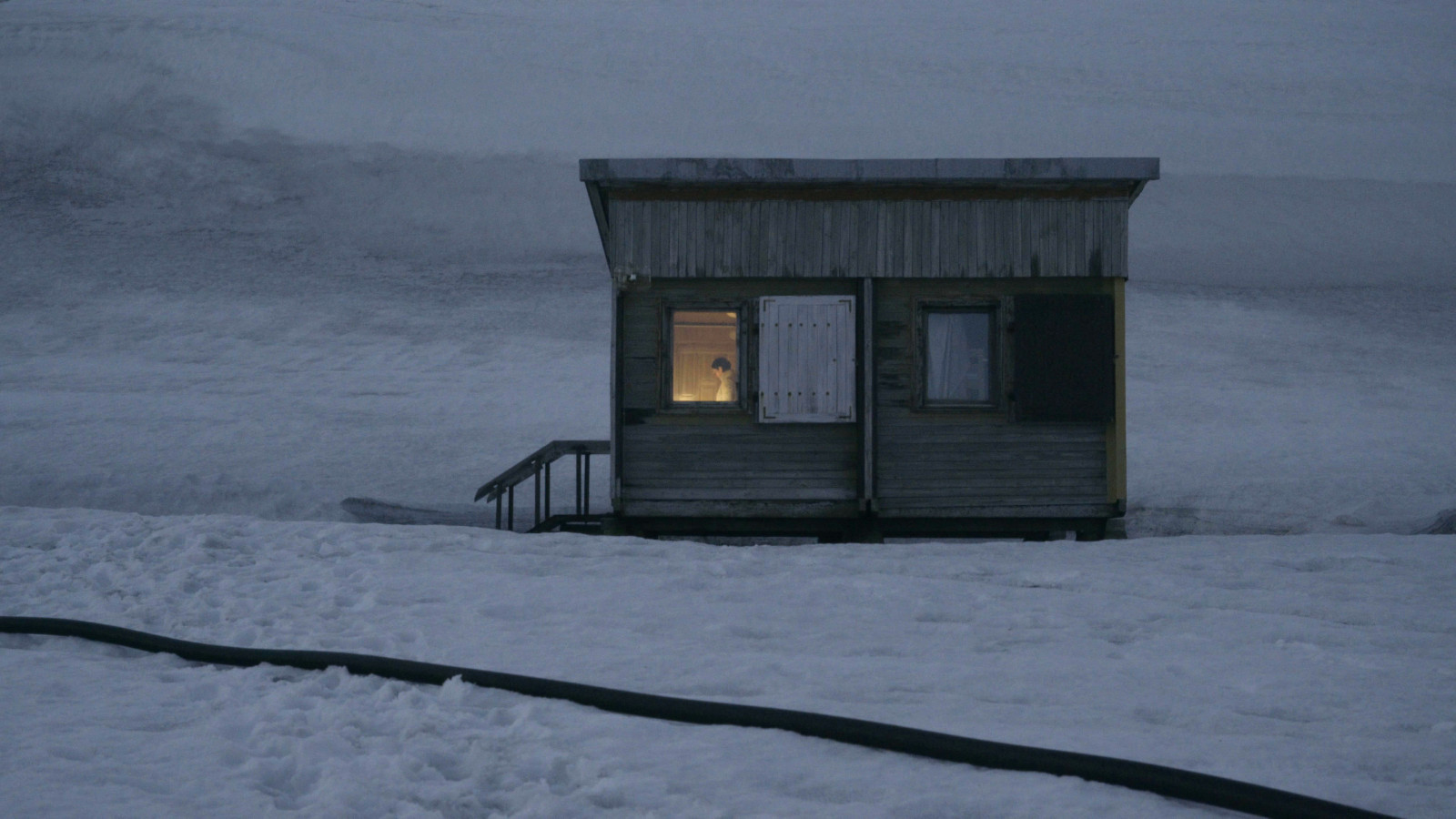 "Ako predtým FREM, tak teraz je to Biela na bielej, ktorá sa stáva absolútnym fenoménom. A ten doslova nemožno prehliadnuť, keďže je to náš najoceňovanejší a na renomovaných zahraničných festivaloch najuvádzanejší titul. Veľká poklona patrí Viere Čákanyovej nielen za výnimočný umelecký výkon, no aj za to, ako dokázala netradičné nakrúcanie v nehostinných podmienkach Antarktídy tak kvalitne zvládnuť," vyjadril sa spoluzakladateľ a jeden zo šéfov spoločnosti Film Expanded Matej Sotník.
"Biela na bielej vstúpi 8. júla do širokej slovenskej distribúcie, no ešte predtým ju čaká niekoľko špeciálnych uvedení, z ktorých by som rád dal do pozornosti najmä slávnostnú premiéru filmu na otvorení Ozvien Ji.hlavy v Bratislave, ktoré organizujeme v populárnej bratislavskej Novej Cvernovke. Otvárať ozveny najväčšieho stredo- a východoeurópskeho festivalu dokumentárnych filmov hlavným víťazom uplynulého ročníka, ktorý je zároveň súčasťou nášho distribučného katalógu, nás mimoriadne teší a baví," dodal Sotník, ktorý zvedavým divákom a diváčkam odkazuje, aby ostali naladení/é, pretože v kinách čoskoro uvidia slovenský film, aký tu ešte nebol. Minimalistický, mrazivý, hlboko filozofický, zatínajúci do živého a nesmierne hravý zároveň.