Milovníci výziev, zvýšte pozornosť! Red Bull 400, náročné preteky, na ktorých vybiehate na legendárny skokanský mostík na Štrbskom Plese, sú späť. Poďte si v sobotu 11. septembra 2021otestovať svoje limity na najstrmší tatranský výbeh. Bude to najťažších 400 metrov vo vašom živote.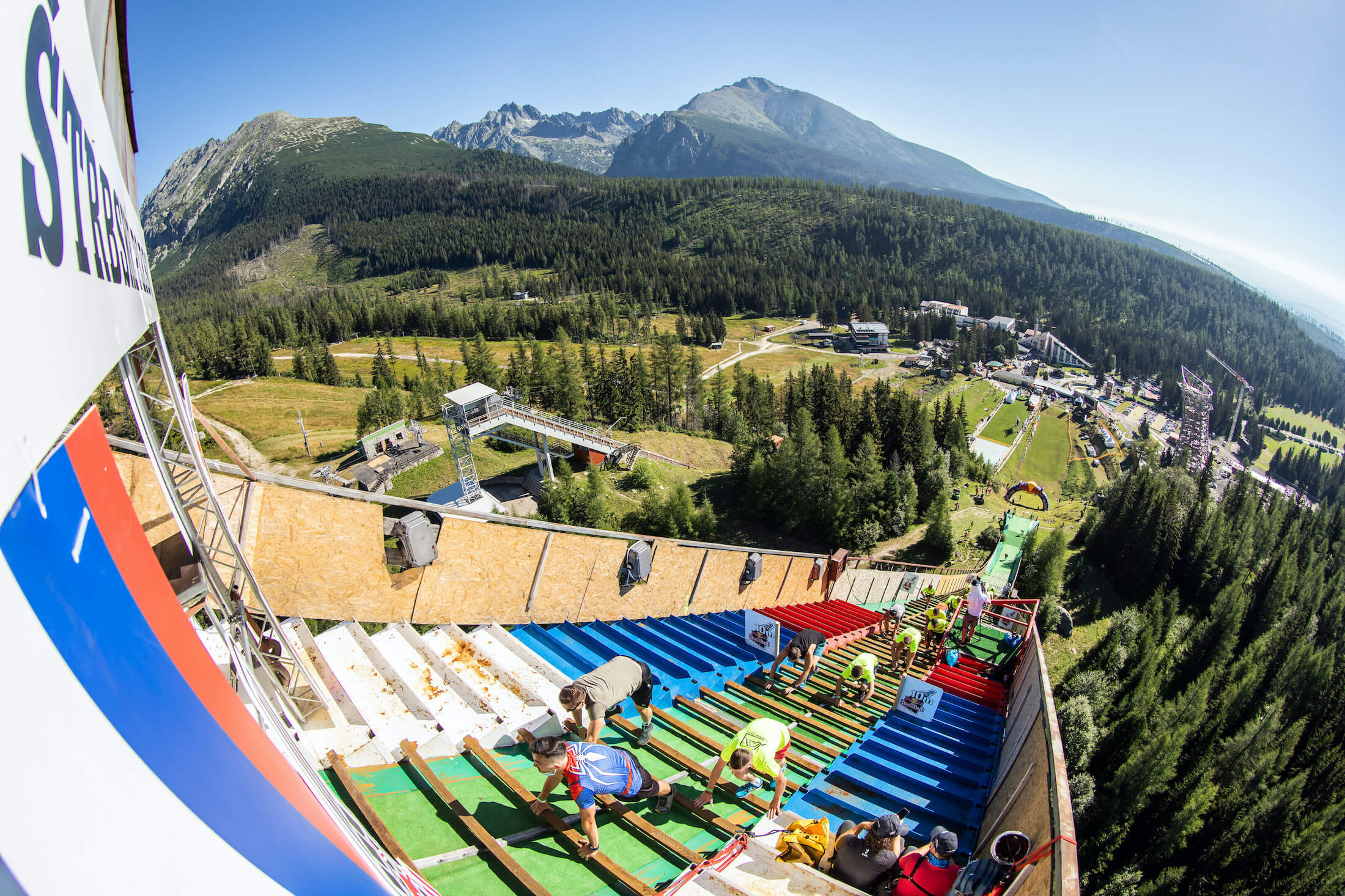 Registrácia na krátku, ale poriadne intenzívnu bežeckú výzvu roka je otvorená. Zapojiť sa môžu jednotlivci aj štafetové tímy a všetko, čo potrebujete vedieť, už nájdete na webe redbull.sk/400.
EXTRÉMNY BEH, IKONICKÁ LOKALITA
Štvrtá slovenská edícia pretekov Red Bull 400 dá odhodlaným účastníkom znova zabrať. Veľký skokanský mostík je stále rovnako strmý a vo výške 1346 m n. m. aj tento rok sa chystá poriadne vytrápiť všetkých účastníkov. Od štartu na jeho vrchol je to síce iba 400 metrov, no rovinku si užijete len v úvodnej časti trate. Po nej vás už čaká iba stúpanie. Pre lepšiu predstavu, to stúpanie absolvujete na vrchol 40-poschodovej budovy. Pulzová frekvencia sa vám vyšplhá zo 70 úderov za minútu na 200, nohy oťažejú pod 10-násobkom bežného objemu kyseliny mliečnej a vy otestuje vlastné odhodlanie aj chuť bežať na vrchol mostíka. Keď sa však vyšplháte až hore, ten pocit bude rozhodne stáť za to. A k nemu ešte dostanete ako bonus aj jeden z najlepších výhľadov na Štrbské Pleso.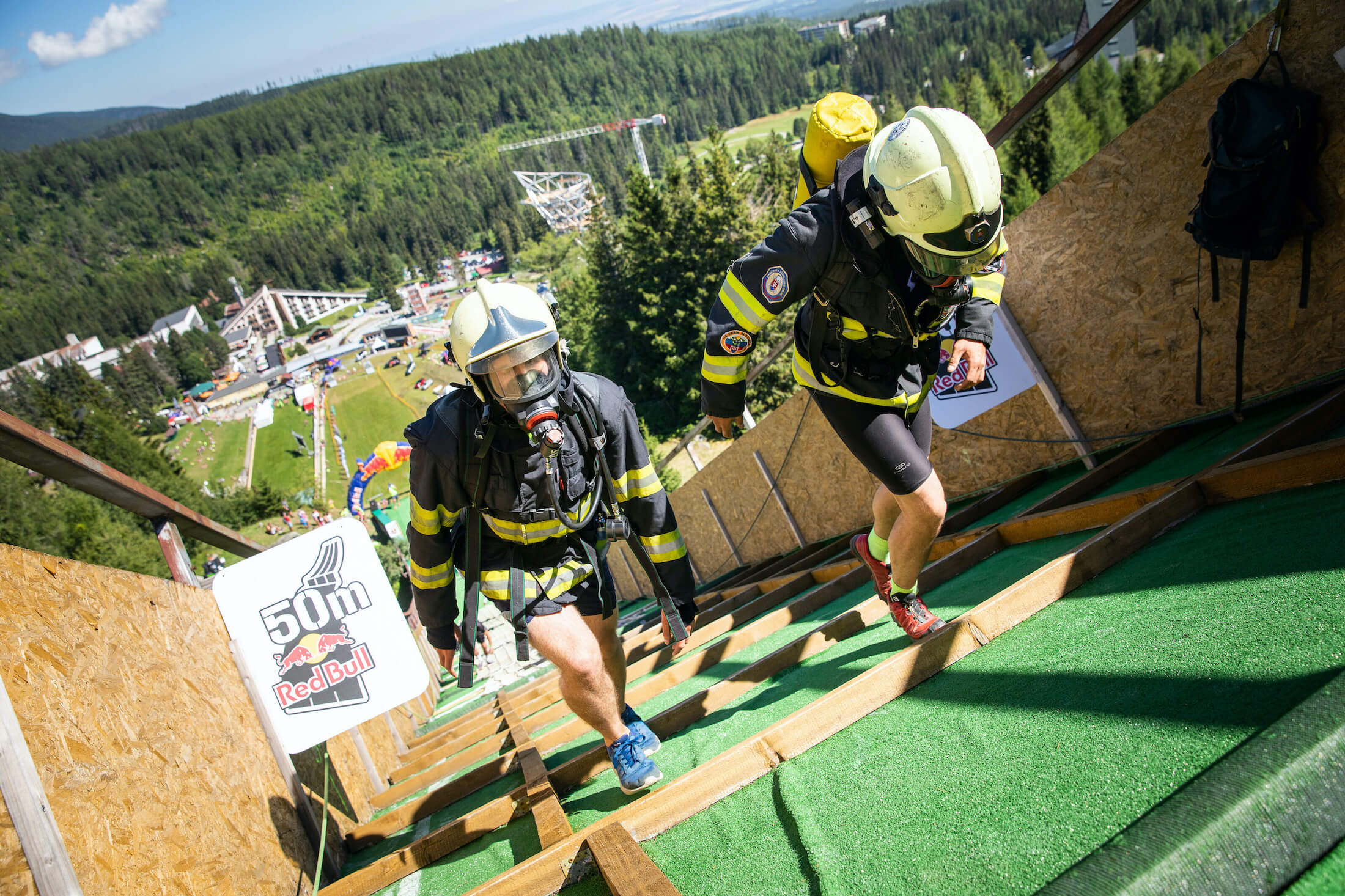 Bude to tatransky náročné. Bude to zážitkové. Bežať budete na ikonický mostík z roku 1966, ktorý už celé roky dotvára nezameniteľnú panorámu Štrbského Plesa. A k tomu ešte poriadne preveríte svoju kondičku. Registrácia je spustená, miesta na štarte limitované, tak veľmi neváhajte.
V ROKU 2020 PADALI REKORDY
Štrbské Pleso spoznalo na treťom ročníku Red Bull 400 nového kráľa a kráľovnú behu na skokanský mostík. V mužskej kategórii s prehľadom a náskokom vyhral Jozef Hlavčo s neskutočným časom 03:15.3s, čím stanovil nový traťový rekord. V ženskej kategórii dominovala Eszter Hortobágyová a s fantastickým finišom v čase 04:14.1s prekonala traťový rekord z roku 2018 o viac ako 20 sekúnd. Pozrite si v krátkom dokumente ako to vo Vysokých Tatrách vypadalo minulý rok. Ako to bude vypadať 11. septembra je aj na vás.
Registráciu a viac informácií nájdete na redbull.sk/400.
RED BULL 400 NA SLOVENSKU
Red Bull 400 je svetová séria najťažších behov na strmých skokanských mostíkoch. Lokality, v ktorých sa preteky organizujú, podliehajú jedinému pravidlu – "štyristovka" sa môže uskutočniť iba na kopcoch určených k zoskokom na lyžiach, alebo na samotných výškových skokanských mostíkoch. V roku 2018 sa premiérovo podarilo preteky priniesť aj do Vysokých Tatier a tento rok sa akcia vracia na rovnaké miesto už po štvrtýkrát. Na Štrbské Pleso, na veľký mostík (s označením HS 136), ktorý bol pred príchodom pretekov Red Bull 400 naposledy využitý počas lyžiarskej freestyle súťaže v roku 2003. Podujatie organizačne opäť zastreší agentúra BE COOL.
Myšlienka využitia letných opustených skokanských mostíkov napadla v roku 2011 Rakúšanovi Andreasovi Bergerovi. Výzva bola jasná, behom čo najrýchlejšie prekonať klasickú atletickú 400-metrovú vzdialenosť na netradičnej trati skokanského mostíka. Od konca dopadu až po rozjazdovú lávku, s maximálnym uhlom sklonu 37 stupňov (75% prevýšenie). Red Bull 400 sa tak stal najkratším a najextrémnejším globálnym 400-metrovým behom.
Zdroj: Red Bull