Česká spevácka dvojica Ben & Mateo po aprílovom vydaní svojho debutového albumu pokračuje v rozbehnutej singlovej jazde. Tentokrát prináša novinku s názvom Asi tě miluju, ktorá je prvou predzvesťou ich pripravovaného druhého albumu.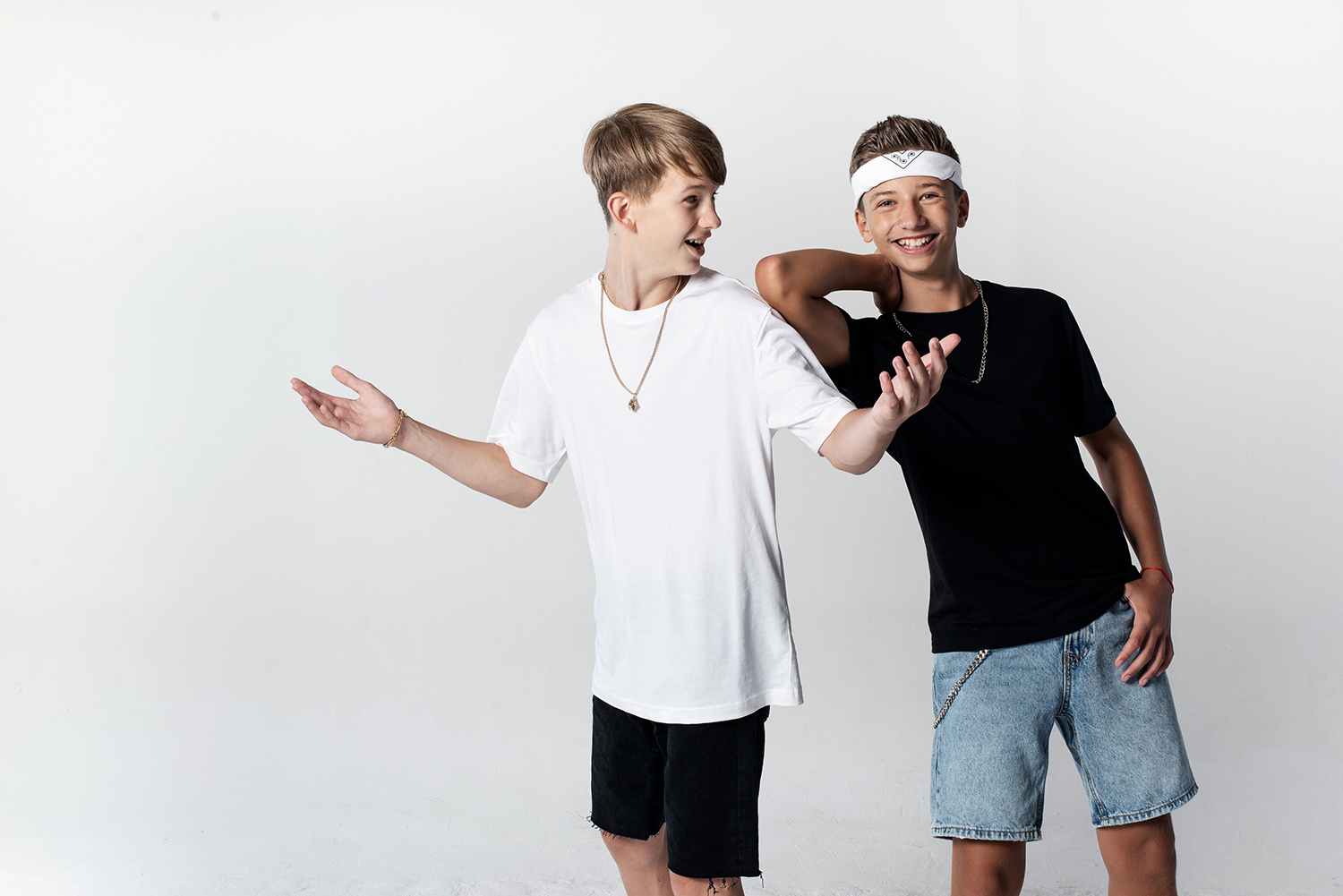 Ben a Mateo uzavreli svoju prvú etapu na hudobnej scéne na jar tohto roka vydaním debutového albumu Až ke hvězdám. Albumový debut prekvapil hviezdnou zostavou producentov a spolupracovníkov, aj tým, že chlapci ho vydali po menej než roku na scéne, a napokon i hviezdnou krstnou mamou – CD slávnostne pokrstila spevácka legenda Lucie Bílá.
Dvojica, ktorá si získala srdcia tínedžeriek, sa v týchto dňoch vracia s novinkou Asi tě miluju. Pesnička je prvým singlom z ich pripravovaného druhého albumu. Aktívne duo totiž nezaháľalo – Ben a Mateo už v dňoch, keď krstili svoj albumový debut, súčasne pracovali na nových skladbách.
Asi tě miluju je výsledkom prvej spolupráce Bena a Matea so slovenským producentom Tomim Popovičom, ktorý skladbu zložil a postaral sa o produkciu. "Tomi bol úplne super, máme od neho už dva songy a každý snáď bude hitom," smeje sa Mateo. "Asi tě miluju i Tancuj sú pecky," dodáva Ben. "On je proste hitmaker," zhodujú sa. "Je to skvelý človek, pracovalo sa nám s ním veľmi dobre. Prišiel za nami i do štúdia do Prahy a postrážil, aby sme song dobre nahrali," prezrádzajú. Text k piesni napísal Jakub Abde.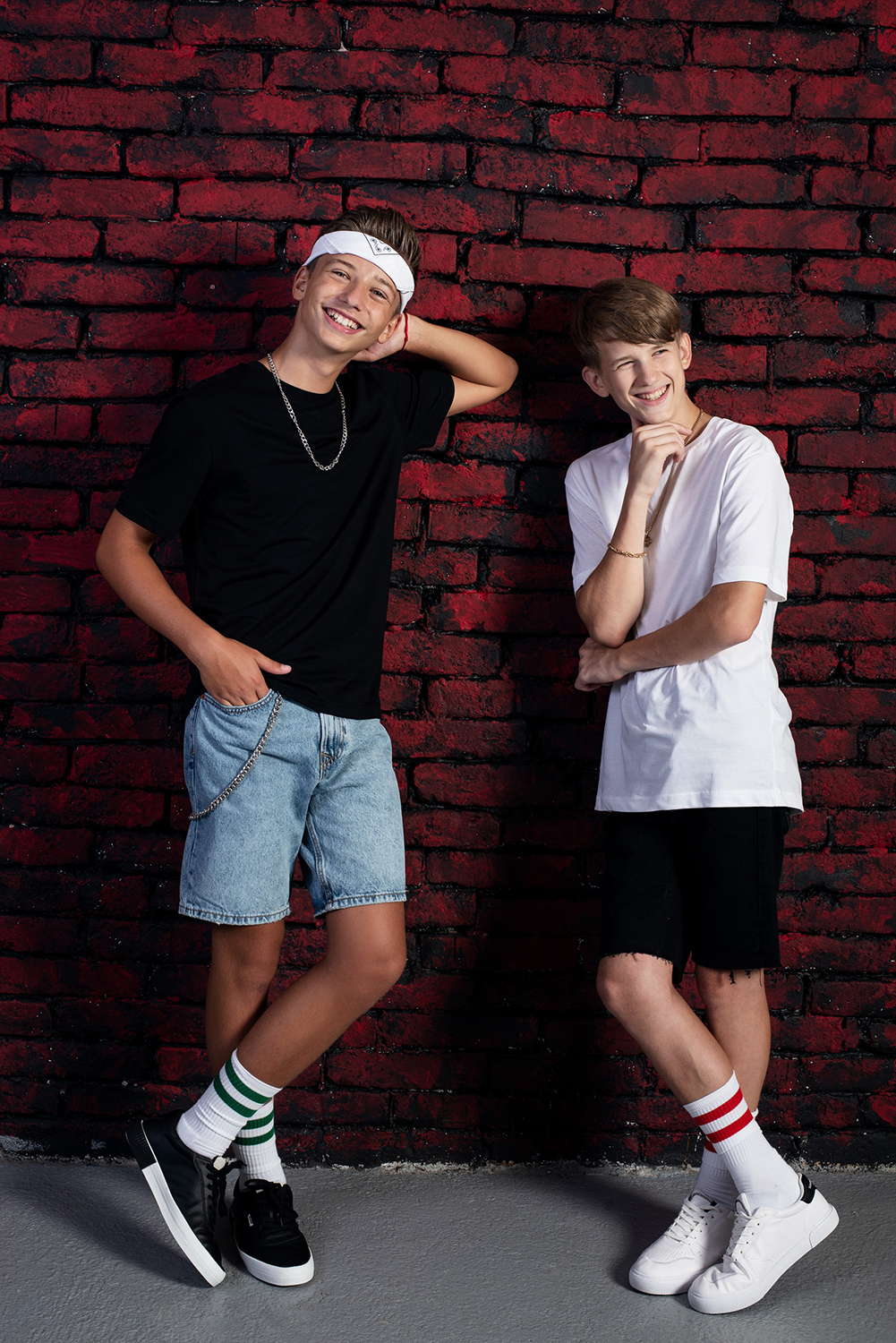 Videoklip Asi tě miluju natočil produkčný tím renomovaného českého režiséra Jana Stracha. Ben a Mateo si v klipe užívajú párty s kamarátmi, v úlohách dievčat sa predstavili tanečnice, ktoré s nimi vystupujú na koncertoch. Výborná partia mladých ľudí a samozvaná nočná párty v aquaparku po zatváracej dobe, bláznivý nočný strážnik v hlavnej úlohe a samozrejme nechýba ani romantika. Chalani si nakrúcanie užili, napriek tomu, že občas bolo náročné, keďže trvalo dva dni a prebiehalo vždy celú noc v zatvorenom aquaparku až do rána.
Vďaka uvoľneniu pandemických opatrení a postupnému návratu hudobných akcií sa Ben a Mateo konečne dočkali aj svojich úplne prvých koncertov. "Koncerty boli úžasné, fanúšikovia neskutoční, veľa objímačiek na autogramiádach – všetko je perfektné. Veľmi si to užívame," pochvaľujú si obaja.
Blíži sa tiež prvé koncertné turné Bena a Matea. Kvôli pandémii bolo presunuté na jar 2022. Kým sa naň pripravujú a trénujú, absolvujú samostatné koncertné vystúpenia. "Budeme vystupovať napríklad v Aquapalace, a tiež v Lucerne ako hostia, a pripravujeme aj jeden super vianočný koncert, na ktorý sa už tešíme."
Ben a Mateo vznikli ako nová formácia počas pandémie a po sérii singlov a videoklipov prekvapili, keď po menej než roku na scéne vydali 15. apríla 2021 debutový album Až ke hvězdám. Ich prvý singel Jsi moje star vznikal na Slovensku v štúdiu Littlebeat v produkcii Martina Maxa Šrámeka. Pred štartom spoločného projektu Ben a Mateo získali chlapci rôzne skúsenosti v oblasti herectva, filmu, divadla, dabingu a hudby.
Web: www.benamateo.cz
Instagram: www.instagram.com/benandmateo/
Facebook: www.facebook.com/benamateo
Zdroj: SOUL FOR SHOW