Energická tanečná pecka Future Champ vznikla počas jednej nahrávacej session v Berlíne. Skladba vyšla oficiálne v rámci digitálnej distribúcie už v novembri, teraz ju dopĺňa živelný a emóciami nabitý videoklip. O jeho réžiu sa postaral ukrajinský režisér Andrii Lagutin..
Prvotnou ideou, ktorá zapálila motív textu Future Champ bol podľa Bena Cristovao šport, konkrétne jeden z dôležitých turnajových zápasov vtedy ešte budúceho UFC šampióna Jiřího Procházku. Pokiaľ pôjdete do textu skladby hlbšie, nájdete sa v nej aj vy. "Pri počúvaní songu Future Champ mi došlo, že nie je primárne len o športe, ako skôr o rojkoch a aspiráciách všeobecne. O ľuďoch poháňaných vášňou a láskou k práci svojho života. Pre niekoho to je tanec, pre ďalšieho spev, pre iného šport a pre mňa napríklad filmová tvorba. V klipe reflektujem aj svoje vášne, svoje životné otázky," vysvetľuje režisér Andrii Lagutin, ktorý sa kvôli udalostiam na Ukrajine premiestnil na začiatku tohto roka do Čiech.
Filmová tvorba bola na Ukrajine veľmi dobre rozvinutá. Kvôli vojne teraz neexistujú takmer žiadne projekty a tamojší talentovaní umelci sú rozptýlení po celom svete. Občas sa im podarí spolupracovať, tak sa stalo aj na tomto videoklipe. Olya Shevchuk, ktorá stvárnila jednu z hlavných rolí, je neuveriteľná tanečnica a herečka žijúca v Berlíne. Kameramanka Sveta Aparina, ktorá vdýchla záberom svoj unikátny pohľad, priletela z Londýna. Igor Pavluk strihal zábery vo Varšave a Anri Adler pracoval na gradingu klipu v Lisabone. S VFX efektmi pomáhali členovia tímu, ktorí sú aktuálne v Kyjeve.
Štúdiový klip sa nakrúcal v Prahe, svoj priestor v ňom dostal aj mladý umelec s charakteristickými modrými vlasmi, ktorý si hovorí TRIBBS. Ten je aktuálna jednotka medzi poľskými DJ's. Na zozname jeho spoluprác nájdeme mená ako Laidback Luke, Dimitri Vegas alebo Duncan Laurence.
Skladba Future Champ je medzinárodným debutom Bena Cristovaa a zároveň prvou zahraničnou spoluprácou s Universal Music Group. Tá skladbu označila za prestížny focus track. To znamená, že singel dostal zásadnú medzinárodnú podporu v rámci krajín celej Európy. Track sa navyše dostal do viac ako desiatich obľúbených playlistov New Music Friday po celom svete.
Tribbs & Ben Cristovao – Future Champ
STREAMINGOVÉ SLUŽBY
www.instagram.com/tribbs_music
www.tiktok.com/@tribbs_music
www.instagram.com/bennycristo
www.tiktok.com/@bennycristo
Tribbs & Ben Cristovao – Future Champ
Autoři: Tribbs, Ben Cristovao
ISRC: CZUM72201030
(P) 2022 Universal Music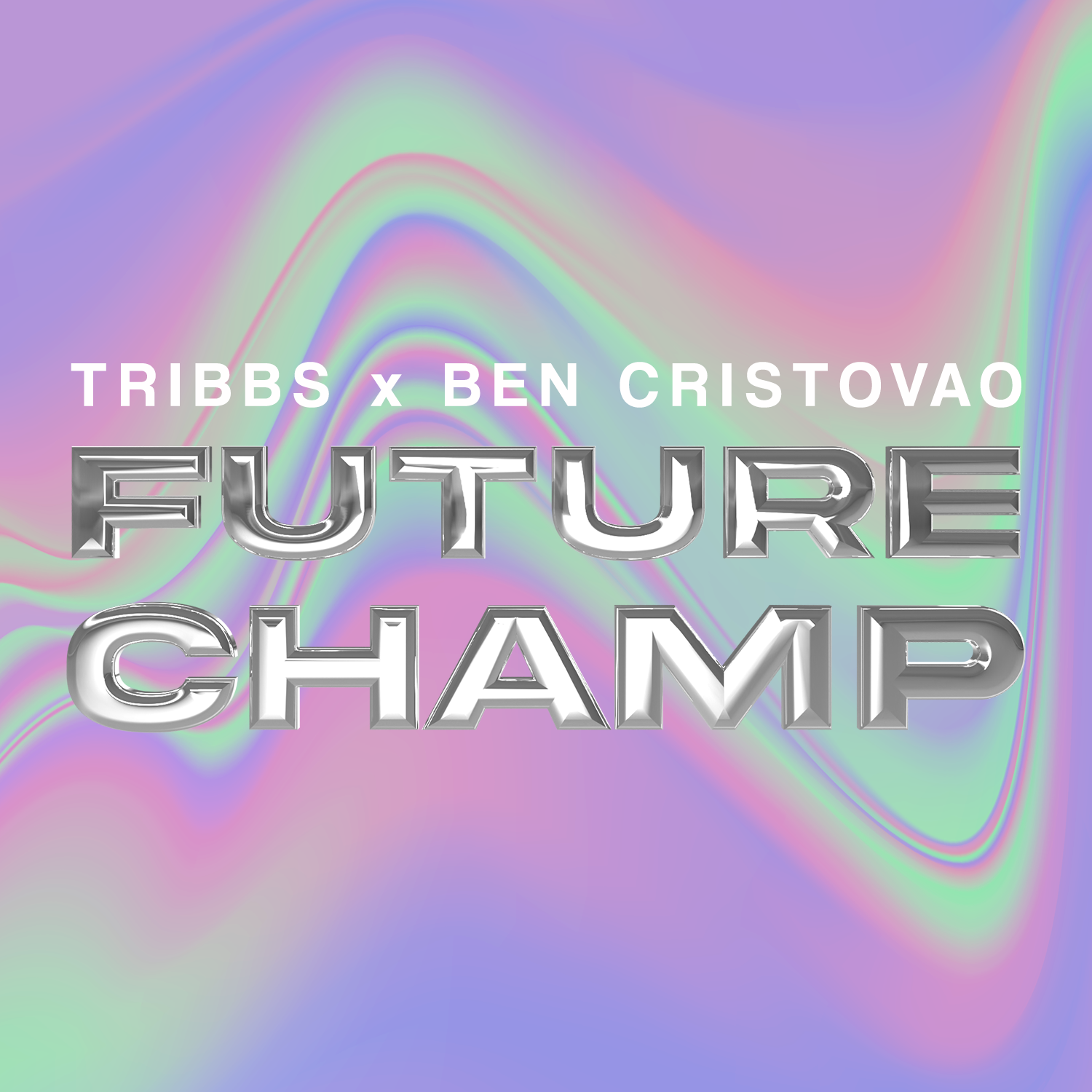 Zdroj: TS