Pořadatelé největšího hudebního festivalu v České a Slovenské republice už více než dva měsíce zveřejňují jednu zahraniční hvězdu za druhou a nyní, po legendárním Tiëstovi, přichází s další megastar světového formátu! Na začátku července vystoupí v industriálním areálu Dolní Vítkovice majitel jednoho z největších EDM vydavatelství Revealed Recordings Robbert van de Corput, kterého ale všichni fanoušci taneční hudby znají jako Hardwella!
"Hardwell vyhrál dvakrát po sobě celosvětovou anketu DJ Mag TOP 100 DJs a v tomto žebříčku se umísťuje pravidelně od roku 2011. A to i přesto, že v letech 2018-2022 přestal veřejně vystupovat a věnoval se především své produkci. Jsme moc rádi, že se po této pauze objeví poprvé v ČR právě na našem festivalu," komentuje zveřejnění dalšího obrovského jména ředitel festivalu Beats for Love Kamil Rudolf. Tento nizozemský rodák vystoupil během své kariéry na těch největších festivalech světa a vydal 10 kompilačních alb a také dva dokumentární filmy. V rámci své produkce spolupracoval s takovými jmény jako Armin van Buuren, Tiësto, Snoop Dogg, Timmy Trumpet, Martin Garrix či metalovou kapelou Metallica!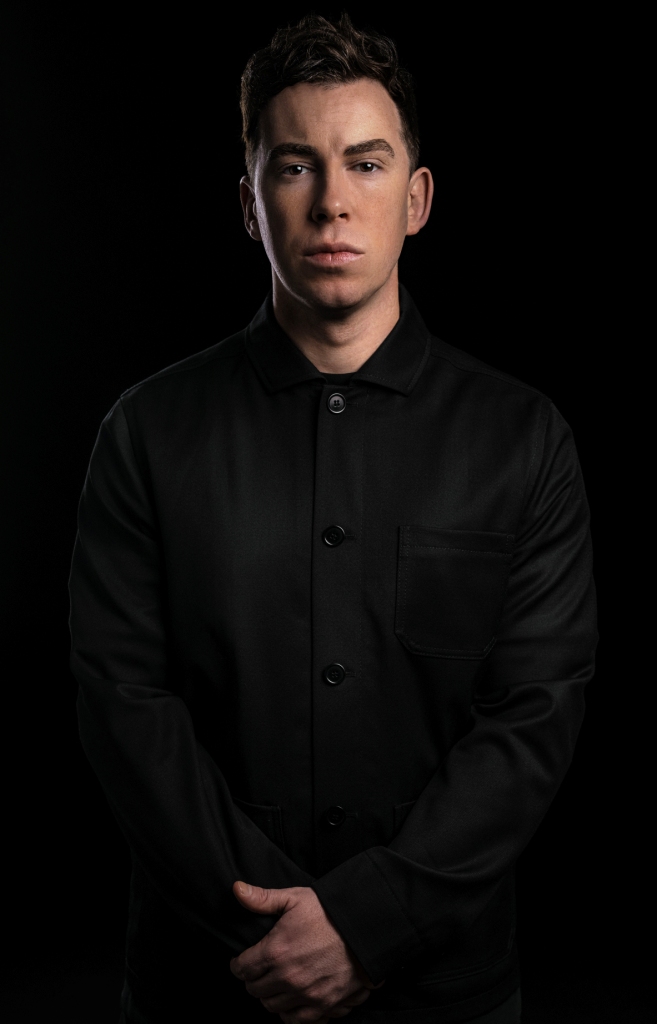 Beats for Love ale během posledního měsíce zveřejnil daleko více jmen. Na Love stage, což je hlavní pódium festivalu, se po roce vrací anglický DJ a producent Sub Focus i se svým dvorním MC ID. "Jeho loňské vystoupení patřilo k vrcholům ročníku 2022 a u fanoušků zaznamenalo obrovský pozitivní ohlas a zároveň spoustu žádostí o jeho návrat do Dolních Vítkovic, proto jsme se jej rozhodli pozvat i letos," komentuje ohlášení tohoto jména ředitel marketingu Matyáš Ožana. Na techno stage pak míří například Klaudia Gawlas z Německa a Gary Beck ze Skotska a Future stage posilují Maddix, který intenzivně spolupracuje s potvrzeným Hardwellem a Ilan Bluestone, jehož booking se povedl po více než 5 letech.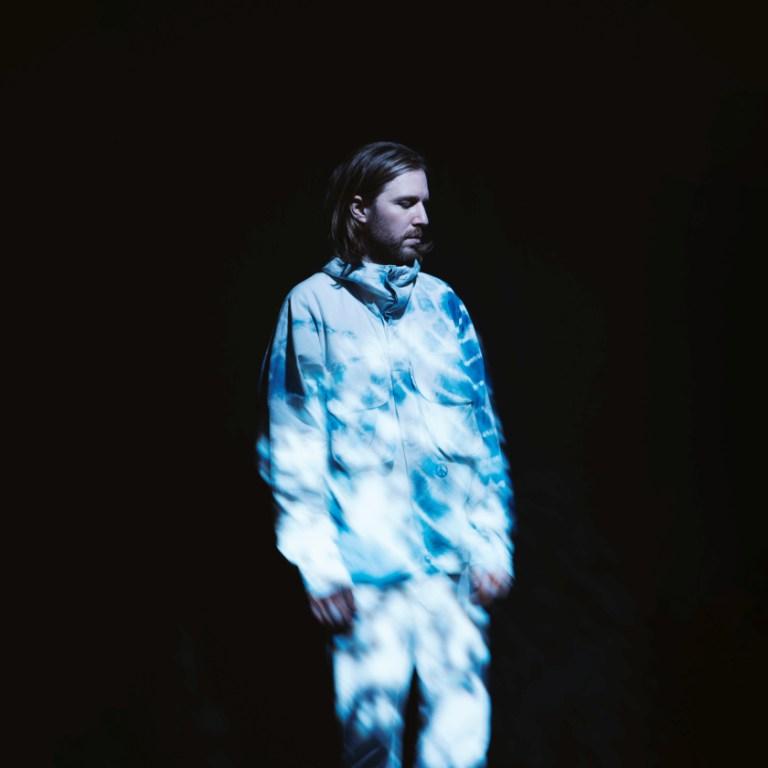 Po 7 letech se vrací do Ostravy nejlepší jméno světové hardcore scény Angerfist z Nizozemska a konečně na festivalu vystoupí i house star z Velké Británie Eats Everything. "Angerfist měl vystoupit už loni, jako náhrada za BillXe z Francie, který nemohl přiletět z důvodu stávky na francouzských letištích. Shoda náhod ale zabránila přiletět i jemu, pro změnu z důvodu nepříznivého počasí a zrušených letů. Proto jsme neváhali a pozvali ho na letošní ročník, aby se fanoušci konečně dočkali. Podobnou situaci jsme bohužel řešili i s Eats Everything, který onemocněl těsně před festivalem a proto nakonec nepřiletěl. Naštěstí se nám podařilo vše vykomunikovat a návštěvníci si ho tak užijí letos,"komentuje loňské peripetie a letošní rozhodnutí Rudolf. V létě 2023 pak vystoupí i anglický Metrik a rakouský Mefjus na Drum & Bass stage či Tomawok a legendární Top Cat na Reggae 2 Jungle stage.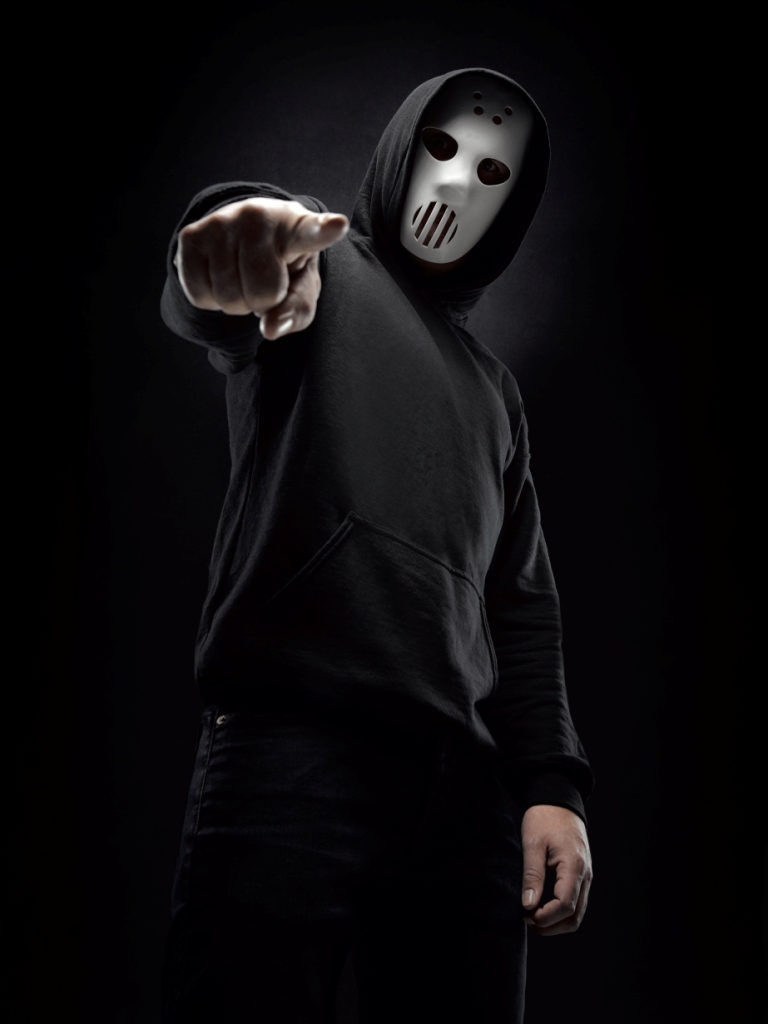 Aktuálně pořadatelé Beats for Love prodávají standardní celofestivalové vstupenky, celofestivalové VIP vstupenky, vstupenky do Love campu i Love village a také parkování jak u festivalu, tak u jednotlivých kempů. Zároveň se spustil prodej jednodenních vstupenek a to jak standardních, tak nově jednodenních VIP vstupenek. Kompletní informace a všechny novinky můžou fanoušci sledovat na webu www.b4l.cz či festivalových profilech jak na Facebooku, tak na Instagramu či TikToku.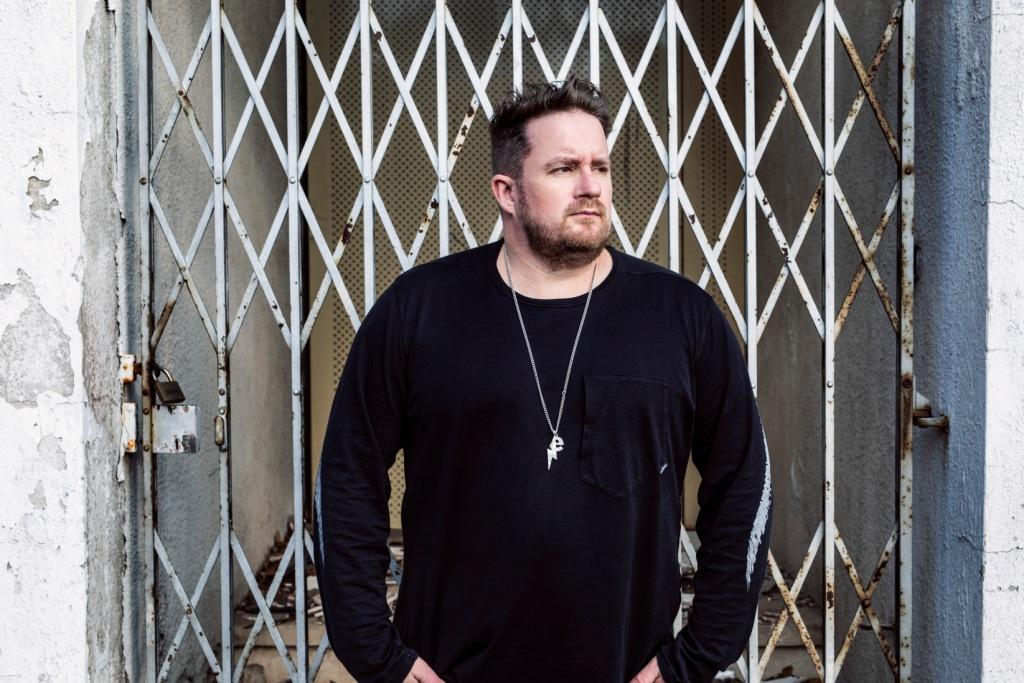 Výčet aktuálně oznámených jmen: Hardwell / Tiësto / Angerfist / Apashe Live / Blasterjaxx / Da Tweekaz / Eats Everything / Mark Knight / Netsky / Sigma Dj Set / Sub Focus DJ Set & ID / Andromedik / Audio / Bexxie / Dirtyphonics Live / Fleck / Gary Beck / Grafix / Ilan Bluestone / Jody Wisternoff / Juliet Foxx / Klaudia Gawlas / Koven / Maddix / Mc Spyda / Mefjus / Metrik / Ragga Twins / Tomawok / Top Cat / The Upbeats / Victor Ruiz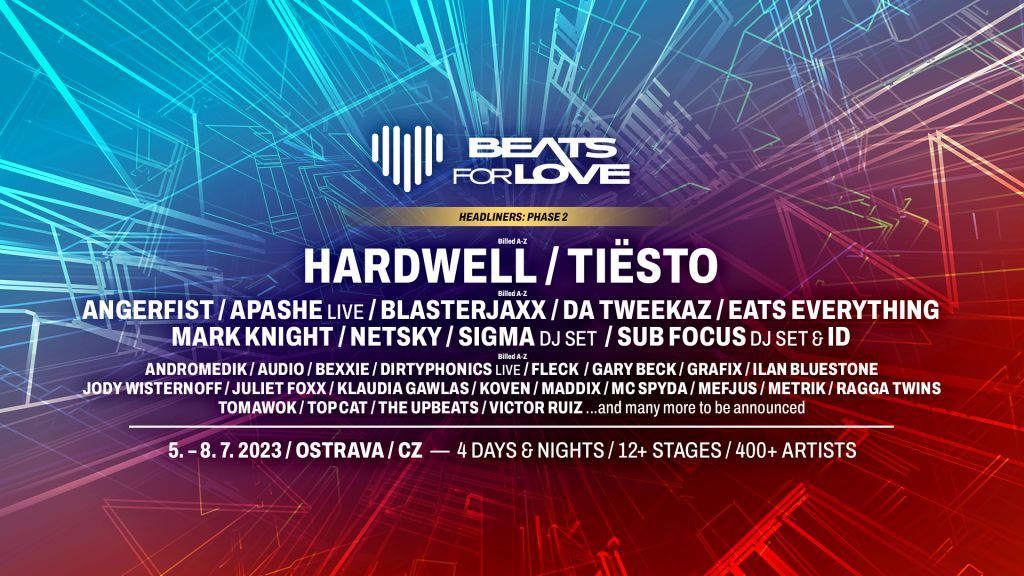 Zdroj: TS