Nemecký elektronický hudobník Sascha Ring, známy najmä pod svojim stage menom Apparat, vydal koncom marca tohto roka nový album LP5 a svojim fanúšikom sa rozhodol predstaviť ho na koncertnom turné po celej Európe. Tentokrát medzi zástavkami nevynechal ani východnejšiu časť Európy, a okrem aprílového koncertu v ukrajinskej metropole Kyjev sa môžeme tešiť aj na jeho zástavku v bratislavskom MMC Klube už tento jún.
Megaúspešnú kolaboráciu s jeho krajanmi zo zoskupenia Modeselektor, Moderat, sme mali možnosť naživo zažiť aj na Slovensku v roku 2017, keď boli vyvrcholením Grape Festivalu. Moderat počas siedmych rokov vydali spoločne tri albumy a ešte veľmi dlho sa o nich bude hovoriť. Ich fanúšikov určite zarmútila správa, že formácia oznámila, že na čas si dávajú pauzu sa. Nateraz sa rozlúčili s veľkým štýlom, záverečným open air koncerom v berlínskom amfiteátri v septembri 2017, a my sme pri tom samozrejme nemohli chýbať. Netreba dodávať, že to bol jeden z koncertov, na ktoré len tak nezabudneme.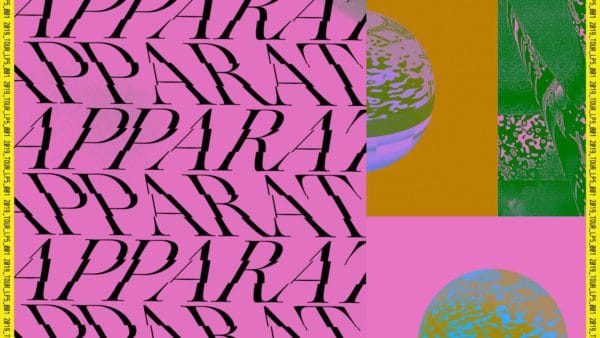 Vráťme sa ale späť k Apparatovi. Ako sme už naznačili, ten odvtedy nezaháľal a venoval sa vlastnej tvorbe. Jej výsledkom je už spomínaný album LP5, ktorý vyšiel len prednedávnom, 22. marca. Hneď z názvu sa dá vydedukovať, že sa jedná o jeho piatu štúdiovku. Okrem týchto štúdioviek a početných EPčiek a singlov treba určite spomenúť aj špeciálnu záležitosť, Krieg und Frieden, ktorá je vlastne hudbou k nemeckej divadelnej adaptácii hry Vojna a Mier. Aj týmto počinom sa Apparat radí k výnimočným hudobníkom, akých na svete nie je naozaj veľa.
Ako sme spomínali na začiatku, Apparatovo turné je naozaj bohaté, a okrem Bratislavy sa mimo iných zastávok predstaví aj v Kyjeve. Keďže dátum tohto koncertu bol vonku skôr ako ten bratislavský, a my sme sa veľmi rýchlo nechali zlákať kombináciou s touto lákavou destináciou, na Apparata sa chystáme už o niekoľko dní práve do hlavného mesta nášho východného suseda. Za zmienku určite stojí aj miesto, na ktorom sa kyjevský koncert bude konať. Sú nim totiž bývalé sovietske filmové štúdia Dovženko, kde od roku 1929 vzniklo 20 filmov sovietskej produkcie. Po rozpade Sovietskeho zväzu štúdia prešli do vlastníctva ukrajinskej vlády a v roku 2000 dostali status "národné". Určite sa jedná o pozoruhodné priestory, a my sa nevieme dočkať, kedy budeme mať možnosť si ich prezrieť na vlastné oči. Apparat si určite tento priestor pre svoj koncert nezvolil náhodne, viaceré jeho skladby boli totiž použité v televíznej produkcii. Kto mal možnosť vidieť skvelý nemecký seriál z produkcie Netflixu, Dark, práve Apparatova skladba Goodbye bola použitá ako úvodná zvučka, a jeho iná skladba sa mihla aj v slávnom americkom seriáli Breaking Bad.
Sascha Ring o svojom najnovšom albume vraví, že svetlo sveta mohol uzrieť len vďaka Moderatu. Práve ten mu umožnil okúsiť obrovské pódia a veľké gestá. Vysvetľuje, že toto pomohlo Apparatovi zbaviť sa týchto očakávaní a venovať sa viac detailom a štruktúre zvuku. A presne taký je LP5. Snový ambient popretkávaný hrou s detailmi, s jemným tanečným nábojom. Zo skladieb vyžaruje ľahkosť a pestré emócie, Apparat sa nebojí experimentovať so širokou škálou zvukov. Netreba očakávať veľkoleposť skladieb Moderatu, ale kvalite to určite neuberá. Apparat je minimalistický a intímny, a presne na taký koncert sa môžeme tešiť. Tak nezabudnite, už tento týždeň v piatok 12. apríla sa vidíme v Kyjeve a pre tých, ktorým sa za ním nechce cestovať tak ďaleko, je určený bratislavský koncert 21. júna v MMCčku.
Napísala: Tamara Zaťková