Vychádzajúca nádej českej a zahraničnej hudobnej scény ANNABELLE je nominovaná v kategórii Objav roka v hudobnej ankete Český slávik a teraz vydáva svoju ďalšiu novinku "Runnin' Out Of F* Time". Mladá speváčka z Prahy stihla za krátky čas v brandži zaujať verejnosť nielen svojím výrazným vzhľadom, ale aj osobitým spevom, prejavom a zmyslom pre moderný pop a jeho kombináciu s rapom. Na novinke "Runnin' Out Of F* Time" však môžeme počuť menší odklon od pôvodnej tvorby, pretože sa viac hudobne podobá pop-punku. "V ten deň sme proste chceli napísať fakt dobrý song. Žiadny hit, ale úprimnú dobrú pieseň, na ktorej si dáme záležať. Vznikla medzi nami úprimná atmosféra a okamžite som vedela, že tento track musím vydať," spomína speváčka na spoluprácu s Tomom Oehlerom a Marcellom zo septembrového songwriting campu. Videoklip, v ktorom ANNABELLE visí dolu hlavou je už dostupný na YouTube.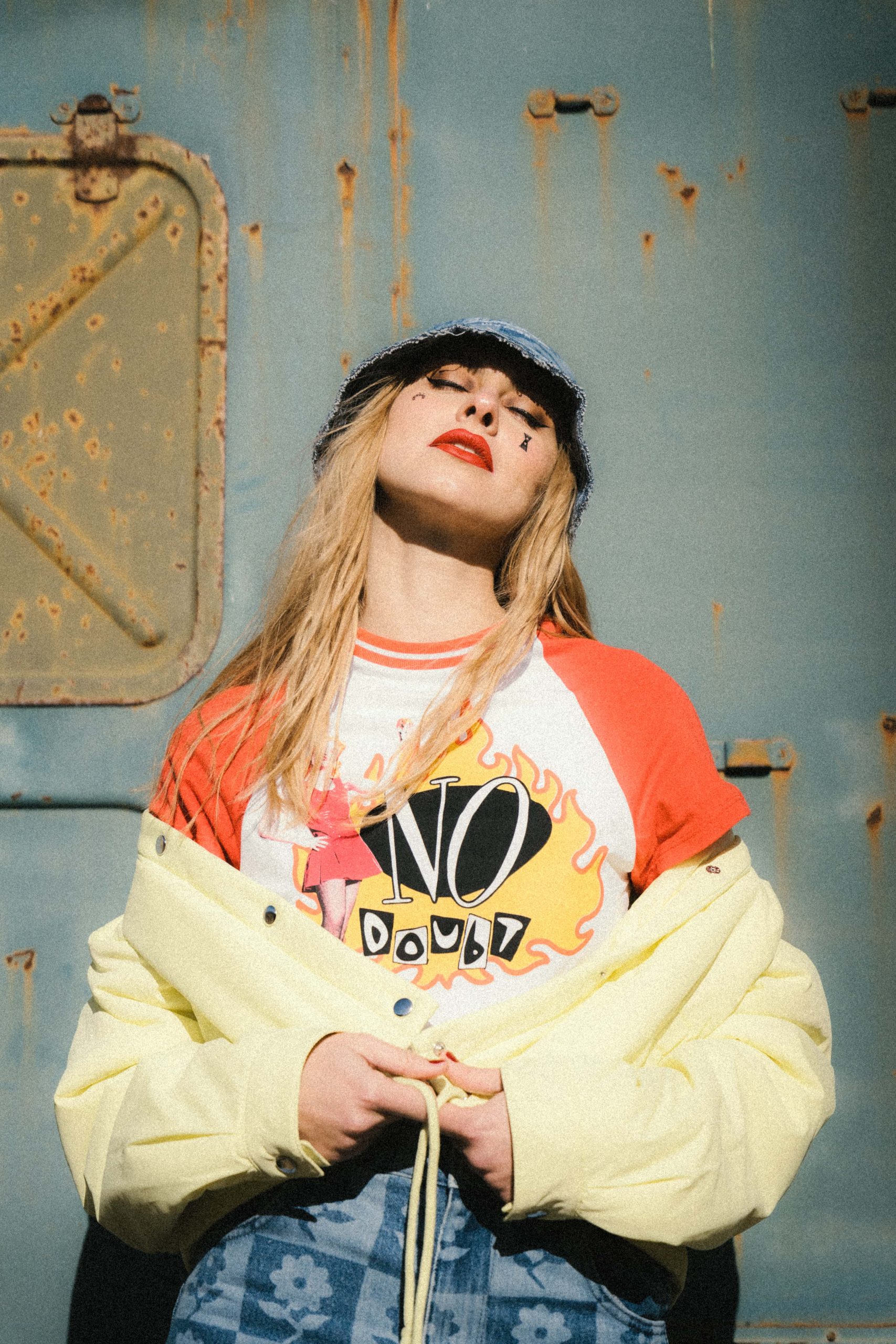 Tým to však so známymi osobnosťami nekončí. O produkciu sa tentokrát postaral spolu s Ondrom Fiedlerom (fiedlerski) aj Filip Vlček (basgitarista z kapely John Wolfhooker) a bicie nahral bývalý bubeník Mandrage – Matyáš Vorda. "Bývam teraz nejaký čas v Berlíne, kde hlavne skladám a veľa sa zoznamujem s hudobníkmi. Všetko na "Runnin' Out Of F* Time" sa nahrávalo v Prahe. Vokály sme nahrali u Filipa v štúdiu a živé bicie, gitary, basy, synťáky a hammondky v štúdiu Faust. Bicie mi nahral Matyáš, ktorý sa do toho vie správne oprieť a o basy sa postarali práve Ondra a Filip," približuje proces vzniku ANNABELLE.
Aj keď sa to na prvý posluch nemusí zdať, singel je z hľadiska textu viac temnejšieho charakteru. "Je to o pocite, kedy vám žalúdok zviera stres a strach, ktorý si ale spôsobujete sami tým tlakom, ktorý na seba neustále vyvíjate. Človek neustále beží, snaží sa niečo dosiahnuť, ale ten čas je nakoniec vždy rýchlejší. Chcela som byť v tom songu maximálne úprimná, takže keď ho počúvam, fakt sa mi do očí tlačia slzy,"vraví speváčka. "Zároveň je to ale hudobne fakt zábavné a dá sa na tom dobre baviť, takže je to taká kombinácia frustrácie a totálnej párty," dodáva s úsmevom.
Rovnako ako zvuk, aj videoklip je štylizovaný do vizuálu pop-punkových a pop-rockových kapiel 90-tych rokov a začiatku nového tisícročia. O tvorbu sa z režisérskeho kresla postaral Aleš Valtr, ktorý natočil aj jeden z najvýpravnejších klipov doterajšej speváčkinej tvorby – video k "Medicine". "Strašne ma baví jeho kreatívny odvážny prístup. Už na prvej schôdzke mi začal popisovať scény, o ktorých som vedela, že mi nebudú príjemné a Aleš na to povedal: ,Pozri, keď si na ten klip oslovila mňa, muselo ti byť jasné, že to bude bolieť!'" približuje ANNABELLE a dodáva, že sa rozhodne máme na čo tešiť. V divokom klipe totiž môžeme vidieť ANNABELLE spievať v horiacom dome, visiac dolu hlavou zo žeriavu alebo ako kladie hlavu na koľajnice pred idúci vlak.
"O kameru sa postaral Ondra Andrešič, stage design robil Vítek Ehrenberger, produkčne sa o nás starala Bára Michnová, na strihu sa podieľal Daniel Trögler, styling si vzal na starosť Marek Volf a o make-up sa mi už tradične postarala úžasná Monika Snopková. Ako komparz sme mali 50 puberťákov, ktorým to išlo naozaj skvele! Ešte nikdy som netočila klip s toľkými ľuďmi na scéne a musím povedať, že vizuálne to pôsobí vážne úžasne," teší sa speváčka.
ANNABELLE – RUNNIN' OUT OF F* TIME
STREAMINGOVÉ SLUŽBY
ANNABELLE – RUNNIN' OUT OF F* TIME
Autoři: ANNABELLE, Marcel Prochazka, Tom Oehler, Ondrej Fiedler
ISRC: CZUM72100795
(P) 2021 Universal Music
www.tiktok.com/@annabelle_sound
www.instagram.com/annabelle_sound/
www.facebook.com/ANNABELLEsound
www.annabellesound.com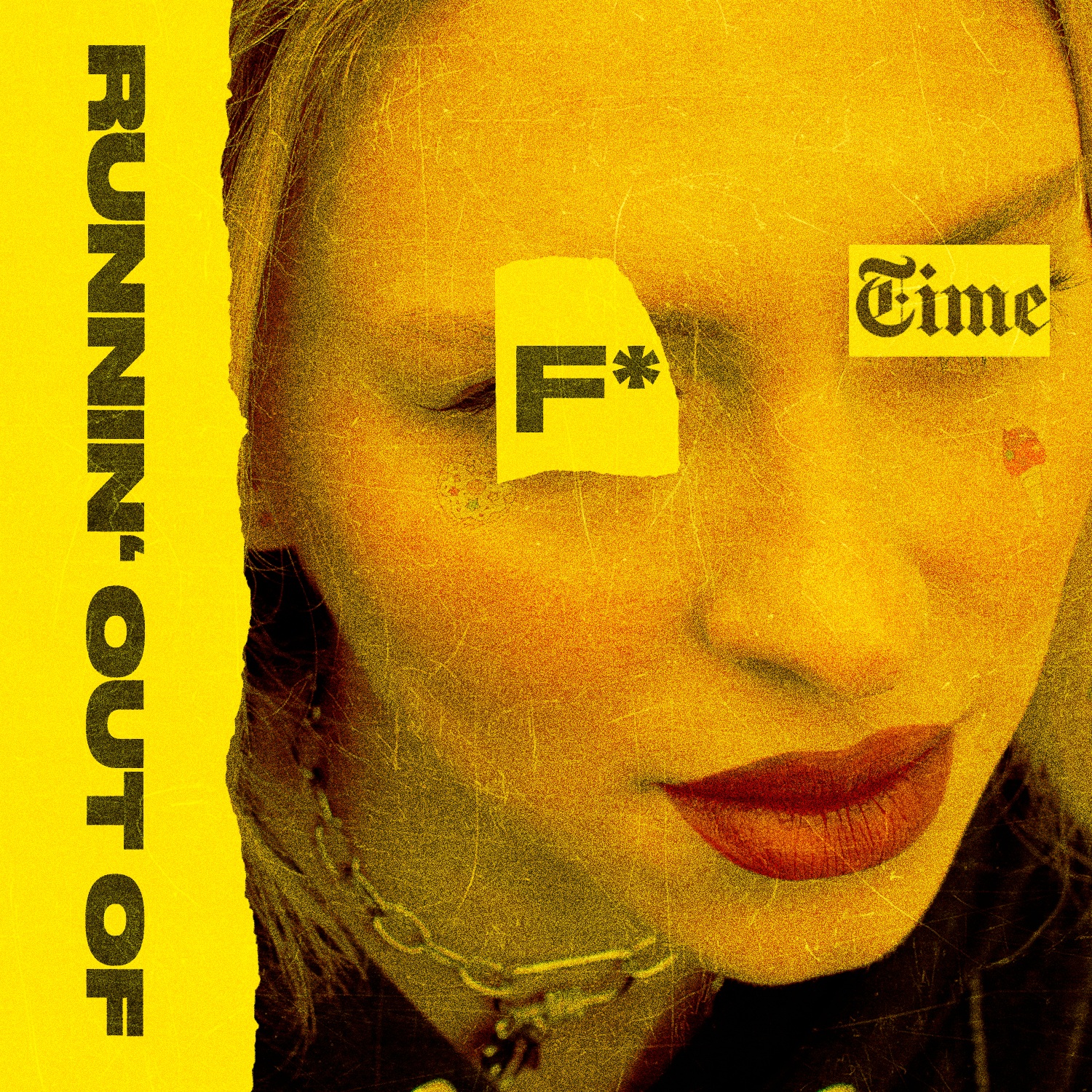 Zdroj: TS