Alan Murin je meno, ktoré posledný rok otriaslo hudobnou scénou a všetko to odštartovala skladba "Vypínam" ! Po hviezdnej spolupráci so speváčkou Tinou v skladbe "Bejby Blue" sa mladý objav etabloval veľmi rýchlo na pop scéne na Slovensku a novou skladbou "Idem hore" chce vyjadriť nielen mladým, ale všetkým jeden veľký odkaz.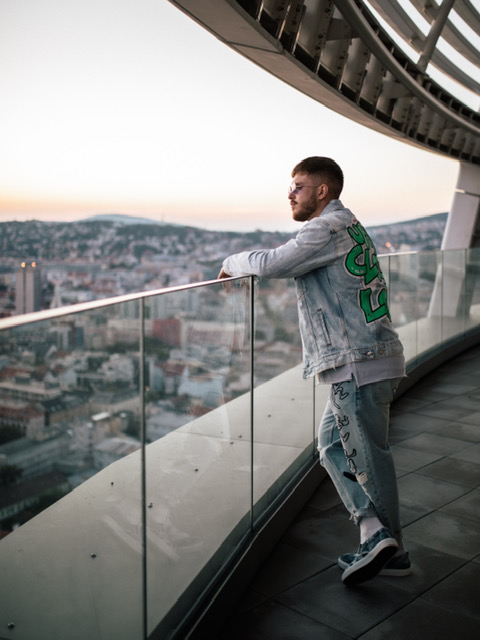 Niekedy čakáme na znamenie, avšak Alan Murin už viac nečaká na nič. Mladý talent slovenskej muziky sa nám totiž pripomína svojou najnovšou skladbou, s ktorou zostáva na vlne výborne znejúcich trackov, v ktorých plynulo prechádza z rapu do spevu a vica versa.
"Bol to názov pracovnej verzie, ktorý mi napadol ako prvý a tie väčšinou bývajú najlepšie. Vždy som mal rád, keď som od interpreta počul autentickú výpoveď a fascinovalo ma, keď hovoril o svojom aktuálnom stave, životnom štýle a myšlienkach. Vedelo ma to namotivovať a nakopnúť fantáziu o mojej budúcnosti. Touto pesničkou sa snažím ukázať ľuďom môj súčasný postoj voči životu a som len rád, ak si nájdem komentáre od ľudí, ktoré hovoria o tom ako im pesnička pomohla sa znova dostať na koľaj a ísť si za svojim snom. Je to pre každého, kto si prechádza obdobím pochýb ale aj pre tých ktorí majú prime time a chcú počúvať niečo čo ich v tom utvrdí", vysvetľuje pointu skladby Alan.
O vizuál sa v Alanom prípade klasicky postaral Cesar Production. Od samotných záberov až po finálny produkt vždy predviedol u Alanových snímkoch absolútnu profesionalitu a svoj unikátny podpis, v ktorom je podľa neho u nás bezkonkurenčný.
"Pracovať s ním je jednoducho radosť a to len potvrdzuje, že aj ľudia ktorých si vyberám na spoluprácu do procesu pridávajú pozitivitu. Ďalším takýmto neoddeliteľným článkom je môj dlhoročný kamarát a jeden z najlepších fotografov a umelcov akých poznám – Peter Yaxxed Majerčík, ktorý sa postaral o titulné fotografie k tomuto songu a aj na všetkých titulných fotkách mojich skladieb", hovorí vďačne umelec.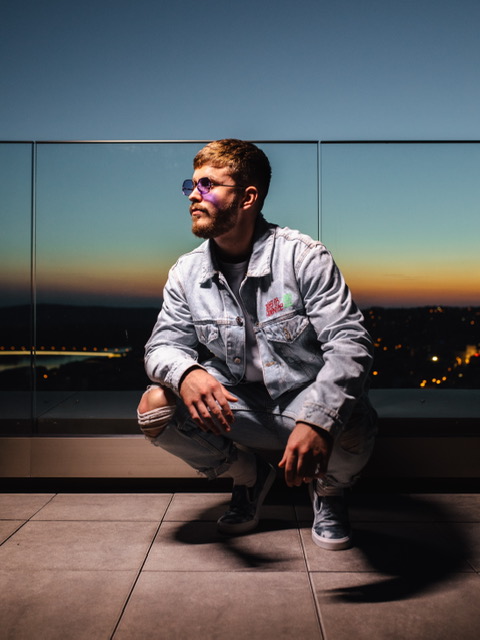 Na samotnom scenári klipu sa podieľal aj interpret, no o najväčšiu zásluhu ohľadne lokácií mali Diana Studeničová a Richard Biath. O celú produkciu, text, nahrávanie až po samotný mix a master sa postaral Alan sám, keďže podľa neho aj samotný zvuk sa vie poňať veľmi subjektívne a preto je podľa neho dôležité, aby sa na všetkom umelec aspoň minimálne podieľal.
"Ja si stojím za tým, že si rád všetko spravím sám dokým je na to čas, pretože si to spravím vždy podľa svojho gusta a do najmenšieho detailu", objasňuje vznik svojich skladieb mladý talent.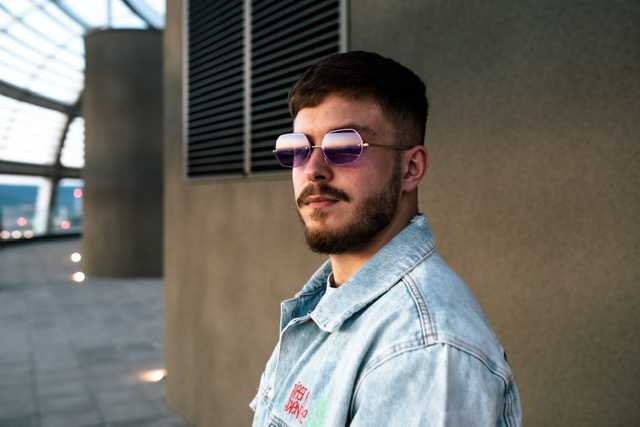 Skladba "Idem hore" sa po premiére okamžite dostala do trendov, čo značí, že Alan nielen rozvíril hudobnú hladinu svojimi skladbami a samotným žitovným prístupom, ale od skladby ku skladbe potvrdzuje, že na tú hudobnú scénu patrí. Song, ktorý vyznie motivačne je nielen o tom ako sa posúvať vpred, ale aj o tom ako sa tam udržať či vychutnať si s pokorou chvíle, kedy si človek po dlhom čase splní svoj sen a ciele. Čo v prípade mladého umelca a jeho neustáleho nárastu fanúšikovskej základne pri každej skladbe či koncerte nebude až taký problém a svoj sen a cieľ prinášať kvalitnú a počúvateľnú hudbu zatiaľ drží na vysokej úrovni. Napriek tomu, že táto skladba sa môže zdať jemne egotripovou, do veľkej miery z nej sála i skutočná motivácia a odhodlanie posúvať vpred seba i ľudí okolo.
"Všetko je to v hlave. Každý má iný cieľ, ale všeobecne si myslím, že je to väčšinou samotná cesta k nemu. Chcem tým povedať, že sa snažím vždy robiť veci tak, aby som pri tom bol šťastný a dokázal si ich užiť. V práci je to pre mňa absolútny základ. Keby ma to nebaví, nebavilo by to ani ľudí a hlavne by som to nedokázal vydržať robiť vtedy, keď život prinesie skúšky ťažších kalibrov. Snažím sa vyčištiť zo života všetko toxické a neustále sa snažím prísť na spôsoby ako veci robiť lepšie. Svoju cestu som si našiel v oblasti hudby, ale nepristupoval by som k tomu inak ani ako zubár, architekt či paleontológ, čo boli všetko povolania ktoré som predtým zvažoval. Som extrémne vďačný za ľudí ktorí ma podporujú. Musím povedať, že som bol kedysi v tom, že Slováci niesu prajný pretože som o tom počúval v iných pesničkách. Doteraz môžem potvrdiť jedine presný opak. Stále je pre mňa absolútne sureálne, keď vidím koľko ľudí si nájde čas na to aby prezdielali moju tvorbu, zanechali pekný koment či súkromnú správu, v ktorej veľakrát napíšu veľmi emočne hlboké odkazy vďaky a podpory. Je to krásne a pozdravujem všetkých ktorí sa v posledných slovách našli. Dodávate mi obrovskú silu a zmysel ísť ďalej, ďakujem", uzatvára Alan Murin.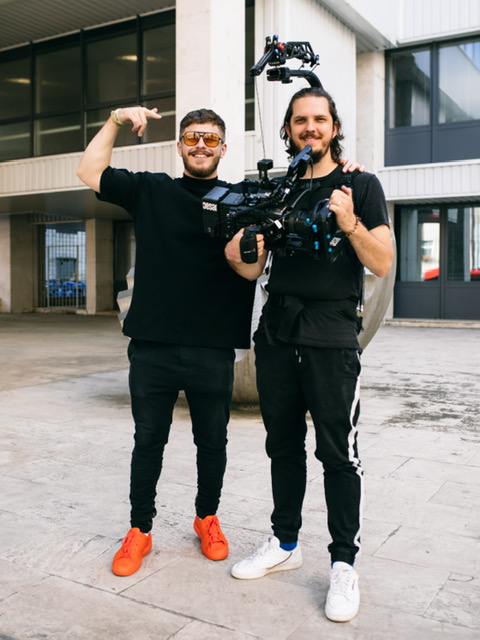 https://www.instagram.com/alanmurin/
https://www.facebook.com/MurinAlan/
Zdroj: PR/BRAND MANAŽÉR JANA TRELLOVÁ/RUKA HORE
Foto: Peter Yaxxed Majerčík