Prvých návštevníkov medzinárodného podujatia môžete vďaka konceptu Youth is the Future stretnúť v uliciach Banskej Bystrice už v pondelok. Pravá festivalová atmosféra sa však bude niesť ulicami mesta celý týždeň. V pestrom programe je zaradený aj sobotný koncertný blok, v rámci ktorého majú organizátori pripravený zaujímavý line-up.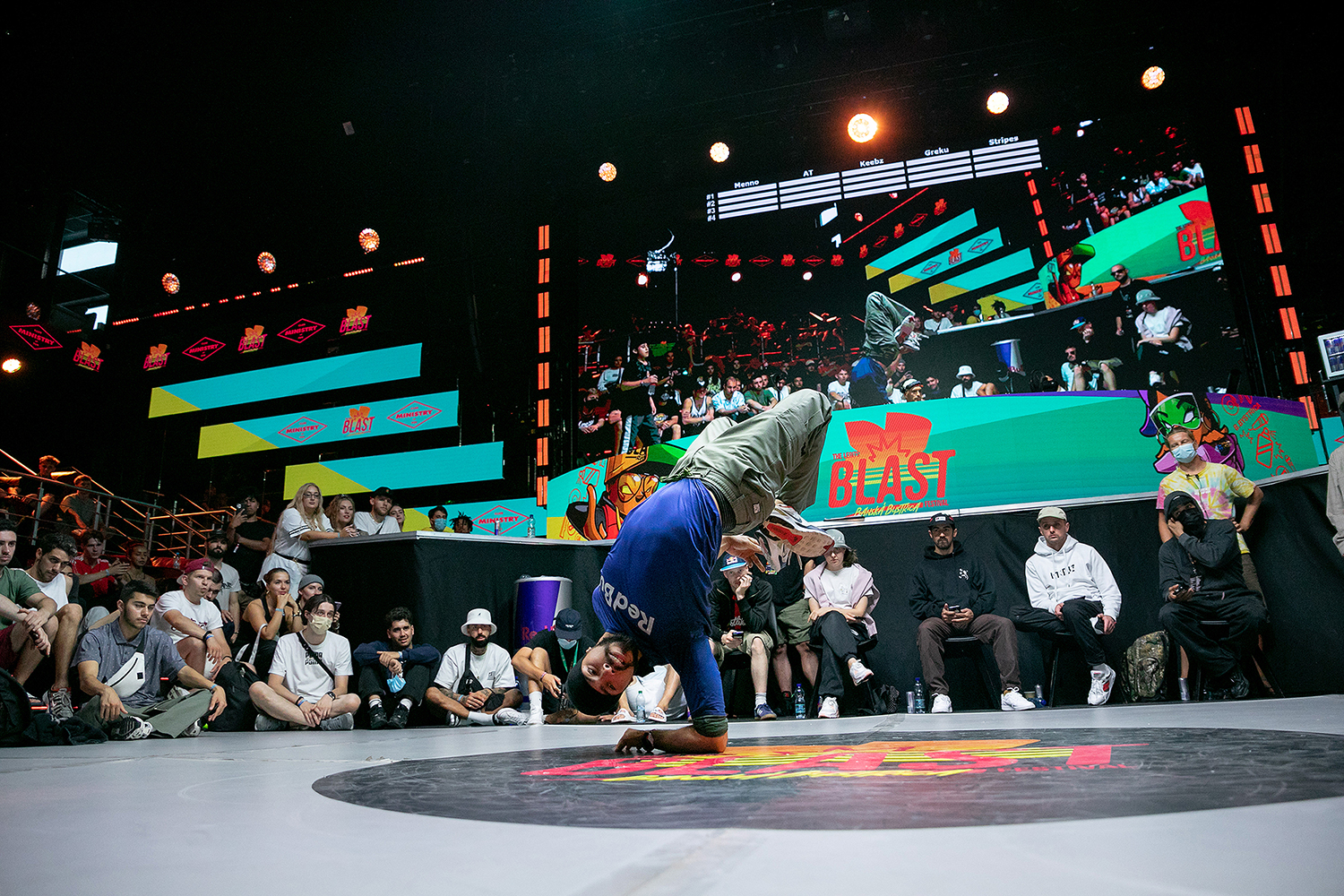 Atraktívnym sprievodným prvkom je už každoročne exhibícia tanečníkov z cca 80 krajín na Námestí SNP. ,,Každý rok chceme zapájať do našich aktivít aj verejnosť a z minulých ročníkov vieme, že práve táto festivalová súčasť je pre ľudí z mesta veľmi pútavá. Krkolomné pózy a priam neuveriteľné výkony tanečníkov si tak môžu ľudia vychutnávať priamo z podnikov na bystrickom námestí," hovorí Martin MG Gilian, organizátor festivalu. Talenty z celého sveta sa verejnosti odprezentujú v súťažnej kategórii Footwork, ktorá je do programu zaradená po dlhých 8 rokoch.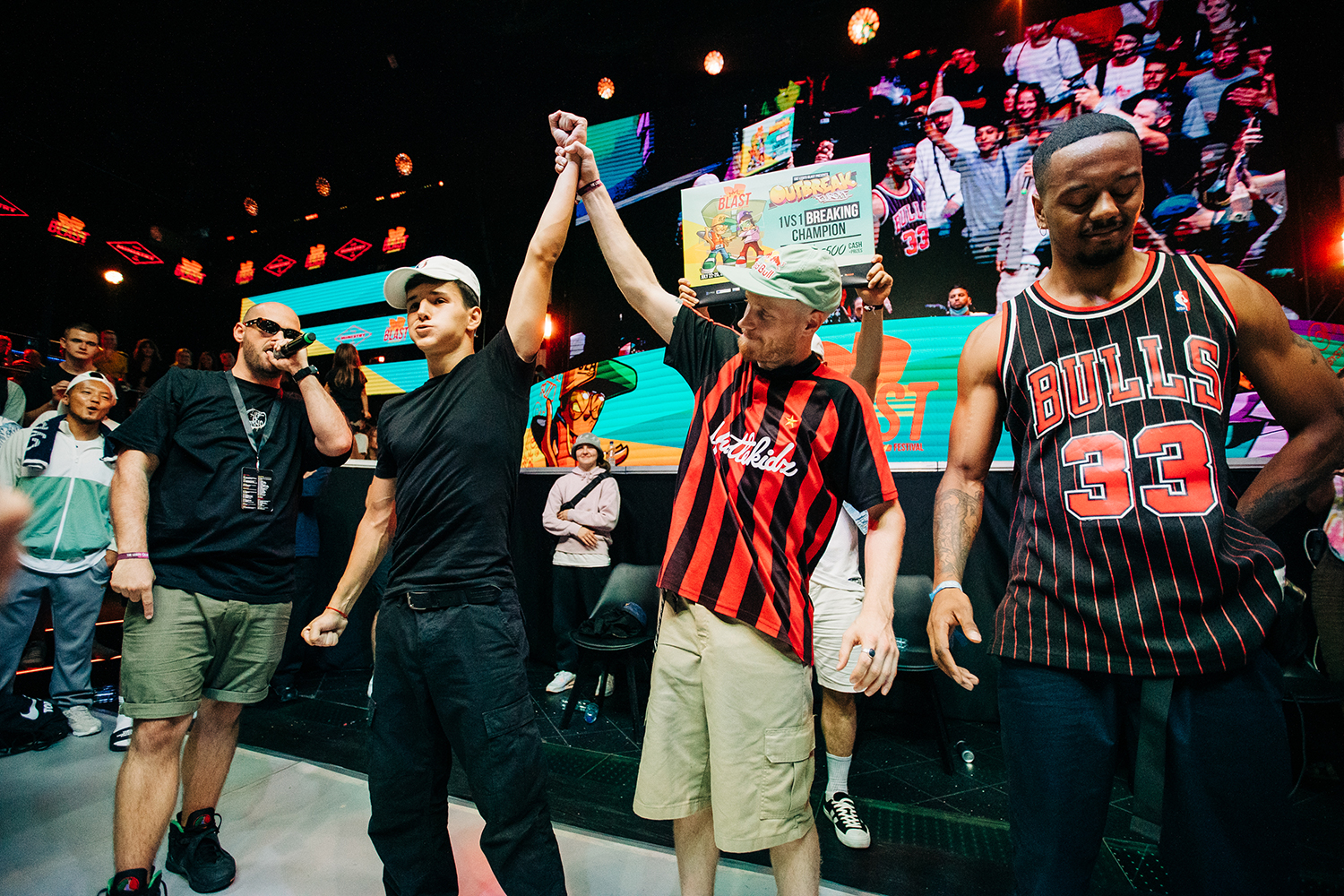 Hlavný program odštartuje v piatok na hornom parkovisku v areáli Europa SC a Ministry of Fun. Tanečníci tu medzi sebou zabojujú v kategóriách 1vs1 a 2vs2 Breaking, 1vs1 Kid, 1vs1 B-Girl a Cypher Cat. Do súťaží The Legits Blast sa zapoja najlepší z najlepších, medzi ktorých samozrejme patria aj hviezdy Red Bull BC One All Stars. ,,Zo stoviek prihlásených budeme do sobotňajších mrazivých súbojov vyberať top 16 z každej kategórie a už teraz sa tešíme na to, čo nám všetci predvedú," uvádza Gilian. Piatkový večer bude následne patriť oslavám v jedinečnom Urban spote.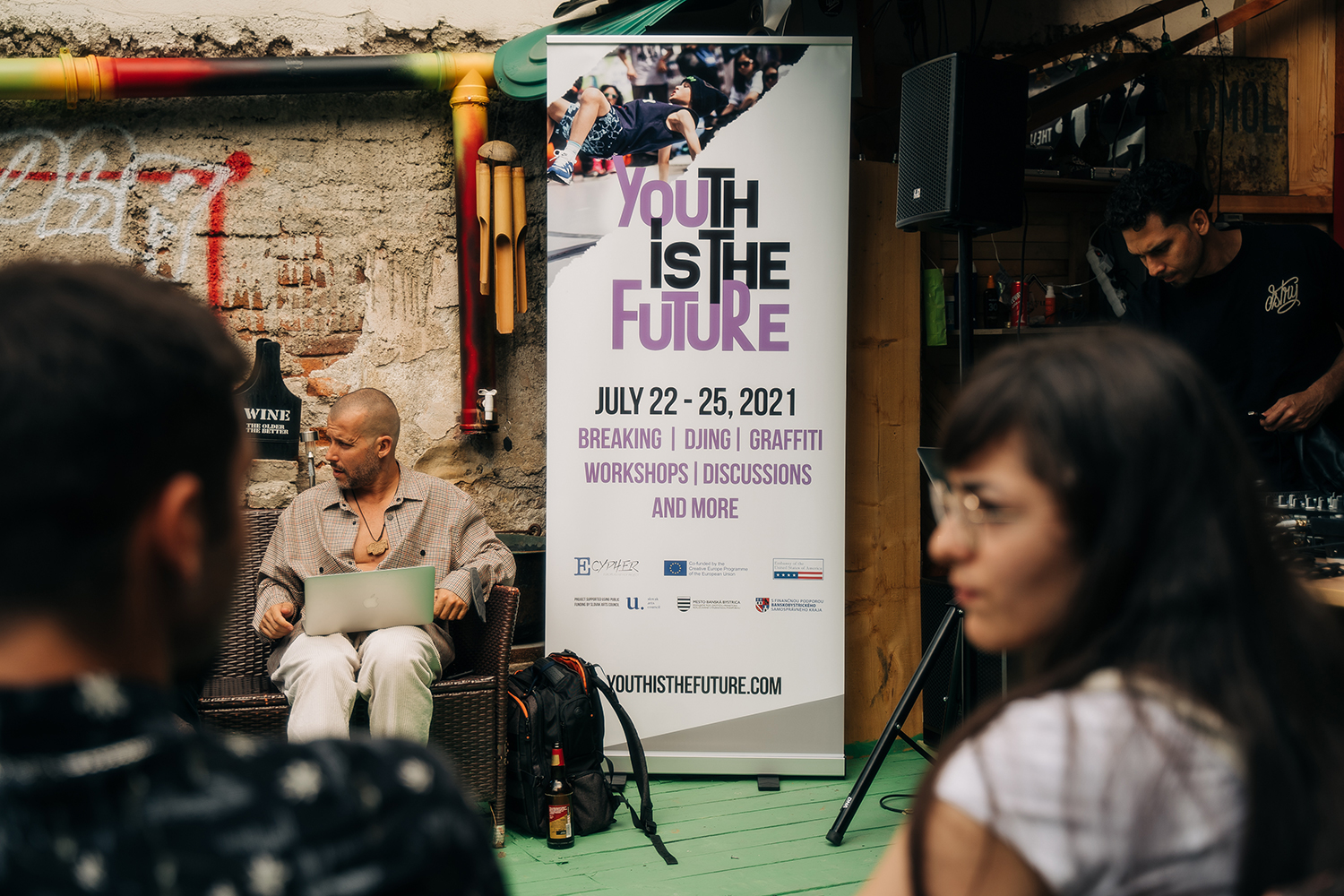 Pre účastníkov súťaže je najočakávanejším dňom sobota, kedy sa rozhodne o tituloch šampiónov. ,,Ešte predtým však sobotné ráno okorenia v priestoroch Europa SC hudobní producenti, ktorí budú medzi sebou súťažiť v rámci konceptu Beat Battle. Pre tých, ktorí si chcú osvojiť základy breakingu, sú pripravené aj tanečné workshopy, ktoré povedie Laci Strike spolu s bboy Freezom so Švédska," dopĺňa Martin Gilian, známy tiež ako MGbility. Finálový večer obohatí aj vystúpenie folklórneho súboru Urpín. Sprievodnou aktivitou v outdoorovej zóne bude tiež Skateboard Contest.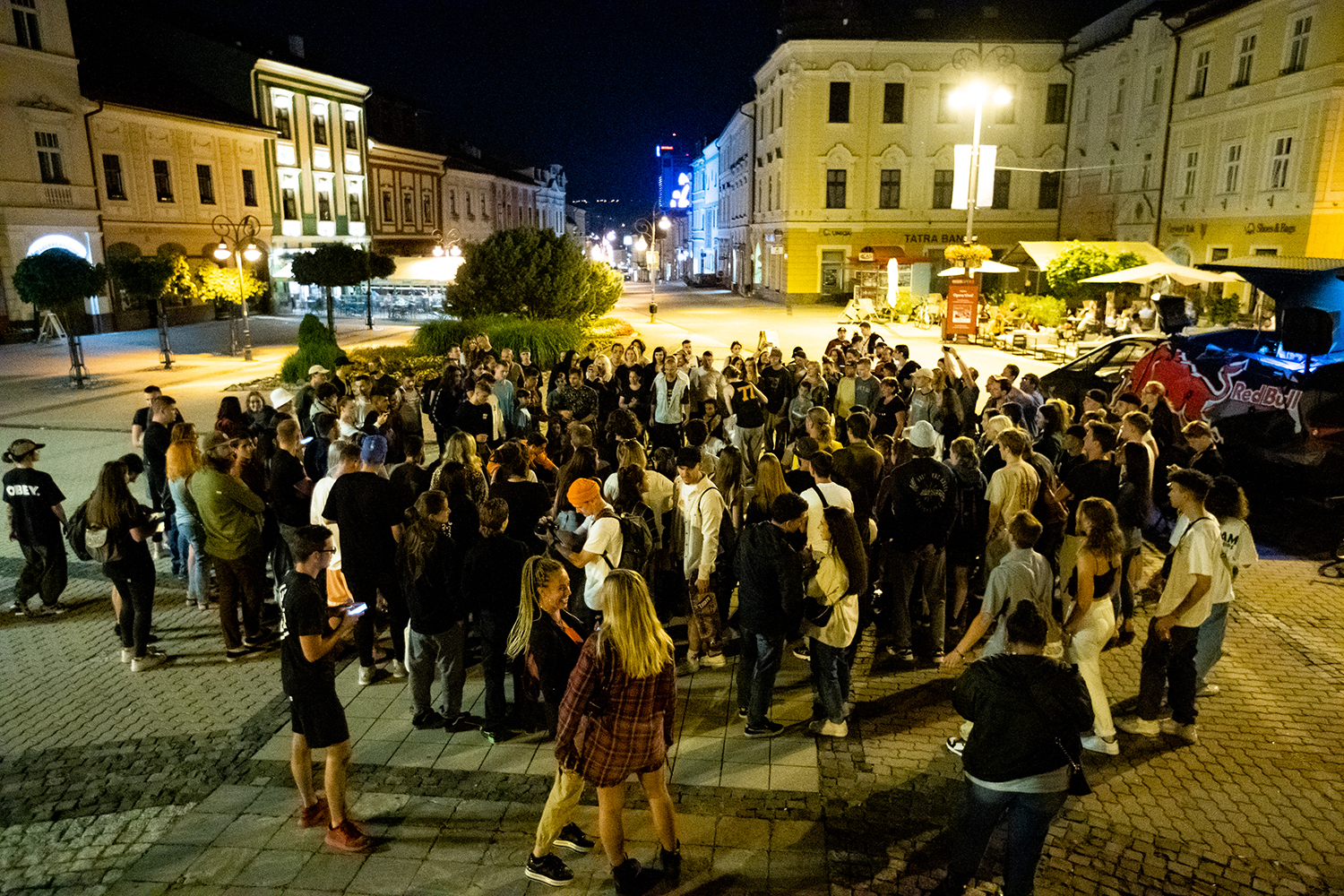 Nabitý sobotný program bude pokračovať koncertnou šnúrou v priestoroch Garage stage-u pred klubom Ministry of Fun. ,,V rámci koncertov sme vôbec prvýkrát vytvorili priestor pre umelcov z celého sveta, ktorí sa okrem breakingu angažujú aj v hudobnej brandži. Headlinerom koncertu bude známe slovenské zoskupenie Moja Reč," dopĺňa MGbility, ktorý sa na stage-i predstaví tiež. Vyvrcholením hudobnej vsuvky bude vystúpenie Domi Haly & Band. Vstupenky na koncert si na mieste môžete zakúpiť v cene 15 eur.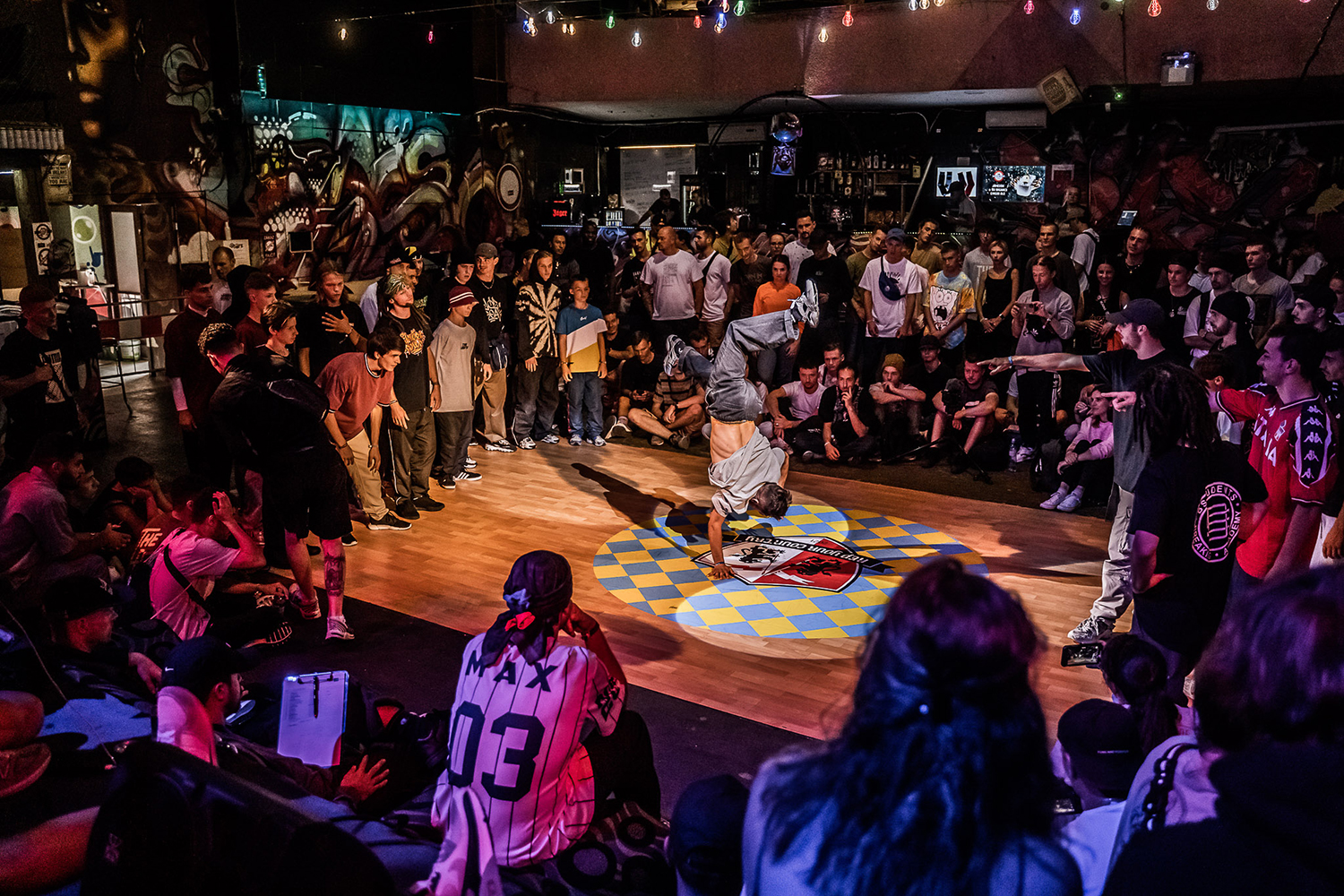 Posledný deň sa bude niesť v atmosfére národných a medzinárodných súbojov. Ako prví sa v Urban spote o 9:00 predstavia Slováci, ktorí si zmerajú sily v rámci prvej oficiálnej slovenskej súťažnej tour Breaking Slovakia. Neodmysliteľnou, a zároveň divácky veľmi aktívnou časťou festivalu, je súťaž Rep Your Country, v ktorej svoje schopnosti v poobedňajších hodinách predvedú národné tímy. S festivalom sa v nedeľu večer návštevníci spoločne rozlúčia v Hoteli Šachtička.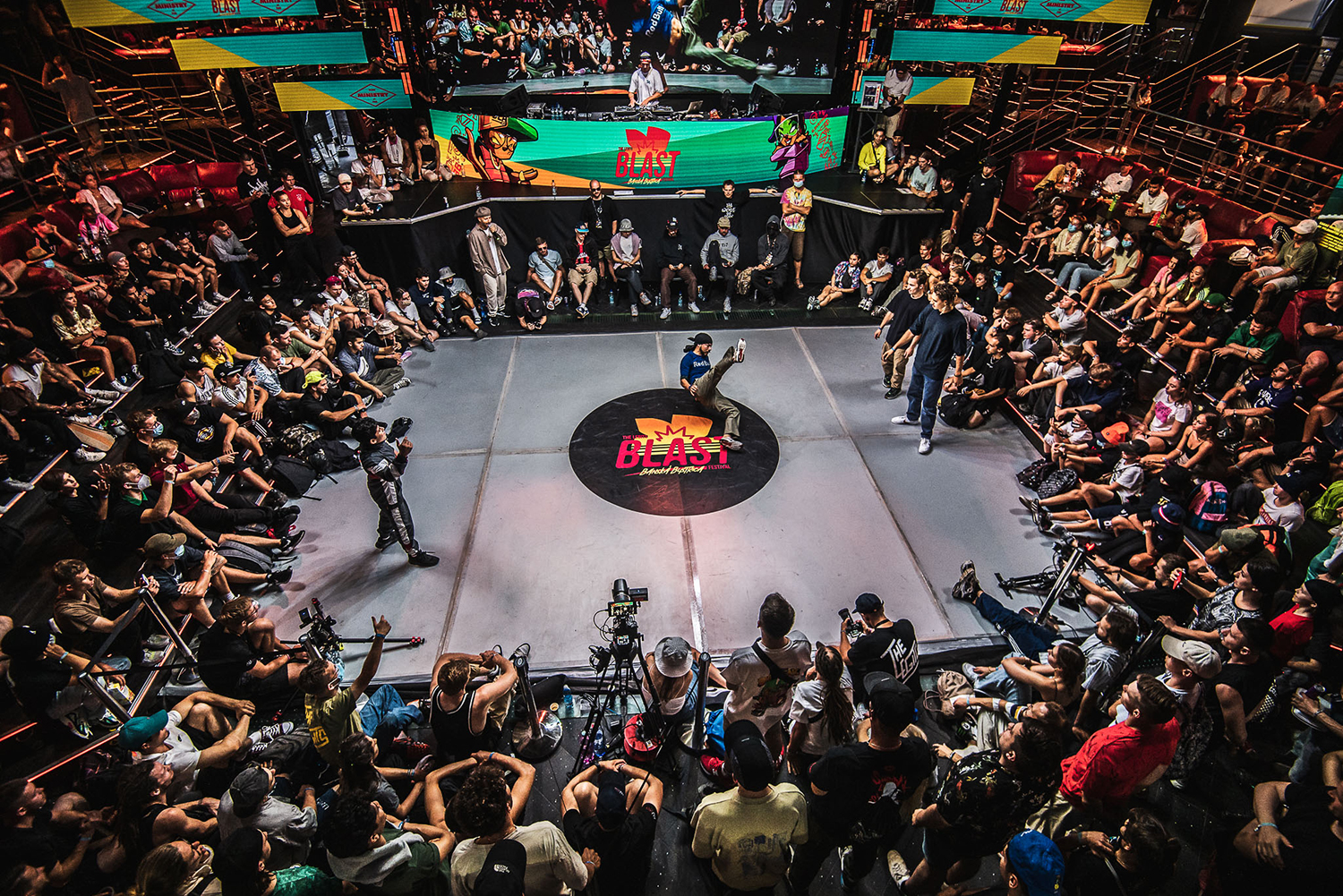 Breaking ako samostatnú disciplínu po prvýkrát uvidíme už na najbližších olympijských hrách v Paríži v roku 2024. Šance na úspech má aj slovenský bboy Twister, ktorý sa na festivale bude usilovať o čo najlepšie umiestnenie.
Festival The Legits Blast tento rok podporujú: Vyšehradský fond, Mesto Banská Bystrica, Banskobystrický samosprávny kraj, Oblastná organizácia cestovného ruchu, E-Cypher, Creative Europe, Europa SC, Europa2, R2N Business Center a spoločnosť Motor-Car Banská Bystrica.
Viac informácií o programe nájdete na tomto odkaze.
Zdroj: TS