TAKÉTO ODOVZDÁVANIE TU EŠTE NEBOLO! NETRADIČNE A KREATÍVNE SA NIESOL V DUCHU PRVÝ GALASTREAM 8.ROČNÍKA RUKA HORE AWARDS, KTORÝ NAMIESTO NAŠKROBENÝCH A NAUČENÝCH DIALÓGOV PRINIESLO HUDOBNÝM FANÚŠIKOM DOSLOVA LIVE VYSIELANIE!
Keď sa povie RUKA HORE, tak sa nám všetkým vybaví e-shop s hudobnými nosičmi a custom merchom nielen pre umelcov, ale i pre rôznych youtuberov či influencerov. Ich minuloročný rebranding odštartovali nápaditým a kreatívnym mash-upom/https://youtu.be/yfTAIKMdcMo /, a podobne kreatívne očakávanie bolo aj pri ôsmom odovzdávaní hudobných cien, ktoré sa dočkalo svojho prvého GalaStreamu.
"Som rád, že sme mali konečne možnosť spraviť takéto prvé odovzdávanie a to hlavne preto, že si to kultúra a umelci po minulom roku zaslúžili, keďže rok 2020 bol pre nich nesmierne náročný. Chystali sme sa nato osem rokov, len sme nemali nato poriadne čas a ľudí, no a teraz veľa schopných a šikovných ľudí ostalo bez práce, tak sme to využili. Nechceli sme ísť tradičnou dramaturgickou linkou akou sú bežné odovzdávacie ankety, preto aj prvotný námet, ktorý som dával dokopy sa už niesol v takom odľahčenejšom covidovom duchu. Nechceli sme nič strojené, práve naopak našim cieľom bolo diváka pobaviť, a aby nemusel odchádzať spred obrazovky kvôli nudným a zdĺhavým pasážam. Verím, že sa nám s celým tímom podarilo niečo, čo tu ešte nebolo a diváka to pobavilo aspoň tak ako nás počas výroby", hovorí Aleš Varga, organizátor Ruka Hore Awards a spolumajiteľ hudobnej platformy Ruka Hore.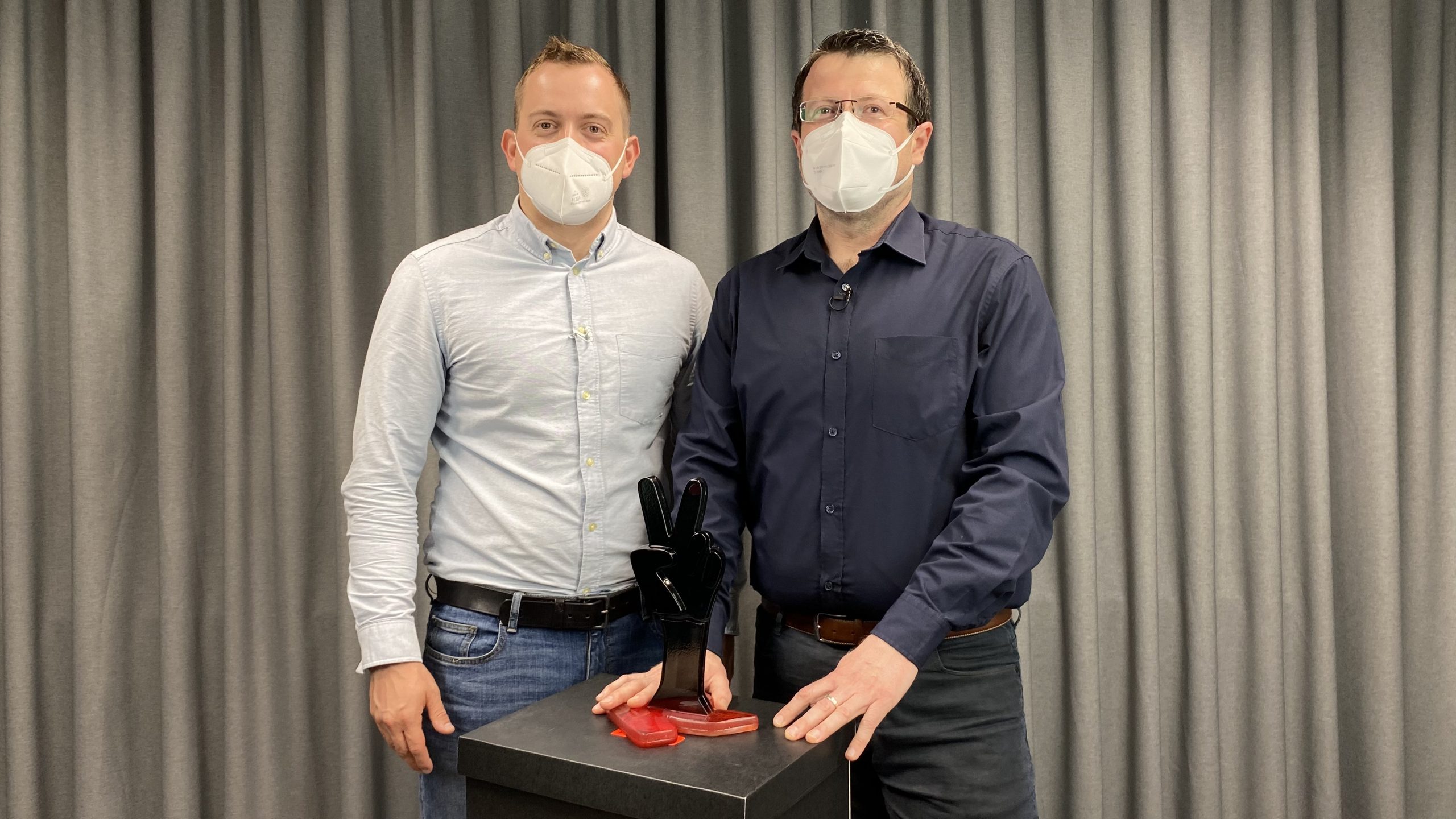 Celkovo program trval okolo hodiny a okrem vtipných scénok, ktoré boli kvôli pandemickej situácii predtočené sa objavili aj hudobné vystúpenia, ktoré ako inak neboli typickým koncertným vystúpením. Špeciálnym vystúpením boli Opoštáris Band, ktorí upravili hudobné aranžmán pre skupinu Nerieš, ktorá v tomto ročníku získali ocenenie – skladba roka, event roka a merch. Vtipné poňali organizátori aj vyhlásenie skupiny roka, ktorou sa stala DMS a ich hudbu vo svojej verzii prerobila známa rómska kapela Kuky Band. Asi najdojímavejším prebratím bola Absolútna Ruka Hore, ktorú získal Pavol Smolka a Hudobná únia Slovenska počas rozhovoru pre StartitUp – Diskusný klub od moderátora Šimona Žďarského, ktorý do konca natáčania netušil, že mu na konci bude udelená cena za prínos pre kultúru za rok 2020. Na záver si organizátori pripravili prekvapenie, after párty s DJ EKG, ktorý pripravil špeciálny set pre Ruka Hore Awards / https://youtu.be/L_OyuNKGBJU /a bola mu pri tejto príležitosti aj odovzdaná cena za najlepšieho DJ roka 2020. Celý GalaStream si môžeš pozrieť spätne na stránke https://awards.rukahore.sk.
Pozrite si kompletný zoznam víťazov rekordného 8.ročníka RUKA HORE AWARDS:
Skupina roka / prináša Alcohol Killer : DMS
Ženský interpret roka / prináša Zasielkovňa : SIMA HEGEROVÁ
Mužský interpret roka / prináša Nicolaus vodka : MICHAEL "SEPAR" KMEŤ / DMS
Detský interpret roka: MIRO JAROŠ
Producent roka: DAME / DMS
DJ roka / prináša Auto-Impex: DJ EKG
Objav roka / prináša Sinium: DANO KAPITÁN
Album roka / prináša SIA facility sevice: SEPAR / OG
Skladba roka / prináša Dark: VIAC/NERIEŠ
Videoklip roka: MELANŽ / YZOMANDIAS
Spolupráca (feat.) roka: EGO – PUMPA FT.SIMA, BEN CRISTOVAO
Inštrumentalista roka: MARIÁN ČEKOVSKÝ
Event roka / prináša KVANT led obrazovky: NERIEŠ
Online event roka: ANTIVIRUS ONLINE / H16
EP roka: OMG/ SIMA
Vydavateľstvo roka : MILION+
Cover roka: EGOTRON / EGO
Merch dizajn roka: NERIEŠ /OK
Punchline roka: DAME/DMS
Hudba v reklame roka: DEDOLES
HOT 16 roka: SEPAR / DMS
ABSOLÚTNA RUKA HORE: PAVOL SMOLKA A HUDOBNÁ ÚNIA
Finálne výsledky boli oznámené prostredníctvom špeciálneho GalaStreamu 16. mája, kde víťaz v danej kategórii získal sošku vyrobenú dizajnérom, exkluzívne pre 8. ročník tejto multižánrovej ankety. Sošku vyrobil na mieru sklársky výtvarník Mgr.art Peter Ďuriš.
Viac info: https://awards.rukahore.sk/
INSTAGRAM:https://www.instagram.com/rukahore/
FACEBOOK: https://www.facebook.com/RukaHore

Zdroj: PR/BRAND MANAŽÉR JANA TRELLOVÁ/RUKA HORE
Foto: Ruka Hore