Pre mnohých z nás sa môže zimné obdobie zdať nie príliš vhodné na fotografovanie. V sychravom, nevľúdnom počasí v kombinácii so skorou tmou je prakticky nemožné urobiť dobrú fotku. Nemusí to však tak byť. Nadchádzajúce voľno počas sviatkov priam nabáda urobiť si neopakovateľné spomienky, ktoré vám vyčarujú úsmev na tvári aj po mnohých rokoch.
Čo nezabudnúť zvečniť a ako na to, nám poradil Nikon ambasádor Tomáš Halász:
1. Rozbaľovanie darčekov
"Môže sa to zdať ako klišé, ale práve ruch počas rozbaľovania dlho očakávaných darčekov je to pravé na vystihnutie jedinečnej vianočnej atmosféry. Zabudnite však na mobil – aj keď je vybavený fotoaparátom, pri zníženej svetelnosti a pohybe budete mať často najlepšie momenty rozmazané ," radí Tomáš.
Vyhnite sa kompozícii futbalového družstva, je to príliš umelé a štylizované – prirodzenosť dodá fotke nadčasovosť. Skúste odfotiť aj zátišia či detaily vianočného stromčeka a štedrej večere.
Pozrite sa na ľudí z netradičných pohľadov a kompozícií – zaostrite na detaily usmiatej detskej tváre, žiariacich babičkiných očí alebo snímajte z nadhľadu
Osoby na kraji postavte o niečo bližšie k fotoaparátu než osoby uprostred – lepšie vynikne atmosféra
Uistite sa, že všetci vidia na fotoaparát, vtedy bude na fotke vidno ich tváre
Využite moment prekvapenia, netrápte sa nad zostavením scény na fotke – dôležité sú výrazy, ktoré vám porozprávajú príbeh
Na spoločnú fotografiu využite statív a použite samospúšť – takúto pamiatku si predsa nemôžete nechať ujsť!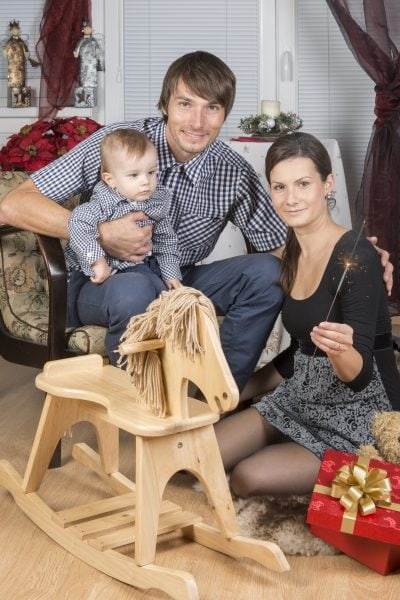 2. Prechádzka nočným mestom
"Zimná nočná krajina má svoje výnimočné čaro, stačí sa len prejsť nočným mestom a nechať vyniknúť ten nádherný farebný nočný svet so svojimi tieňmi, svetlami, tajomnou atmosférou. Alebo si ísť spoločne zakorčuľovať na klzisko či zažiť neopakovateľnú atmosféru polnočnej omše," hovorí svoje tipy Nikon ambasádor a dodáva: "Skvelou vlastnosťou zrkadloviek je, že sa ako fotograf – amatér nemusíte trápiť fotografickými technikami, stačí len využiť prednastavený program a scénu fotoaparátu, či už je to portrét, interiér alebo nočná krajina a podobne. Prístroj tak zvolí optimálne nastavenie pre dokonalú fotku."
V noci vyzerajú zaujímavo aj celkom bežné veci – nechajte vyniknúť tvar objektov a ich farebnosť
Využite zvyškové osvetlenie zapadajúceho slnka, na fotke budú lepšie vykreslené tiene, slnko navyše nádherne sfarbí oblohu
Odraz vo vode, mokrá dlažba či snehová pokrývka tiež prežiaria mestské ulice, výborne sa v nich odrážajú všetky ligotavé vianočné svetielka
Statív či iná opora pre fotoaparát sa môže hodiť, pretože čas expozície je dlhší ako pri dennom fotení
Kvalitný nočný portrét vyžaduje kombináciu expozície portrétovanej osoby a pozadia – fotky, pri ktorých bude pozadie správne exponované využite aj pri portrétovaní spolu s bleskom, nie však tým vo fotoaparáte, ten vypnite, použite ideálne externý – krátky záblesk totiž pohyb zmrazí
Digitálne fotoaparáty priniesli výhodu okamžitej expozície – pozriete sa na práve urobené fotky a hneď vidíte, či sa nimi budete môcť pochváliť alebo to musíte skúsiť ešte raz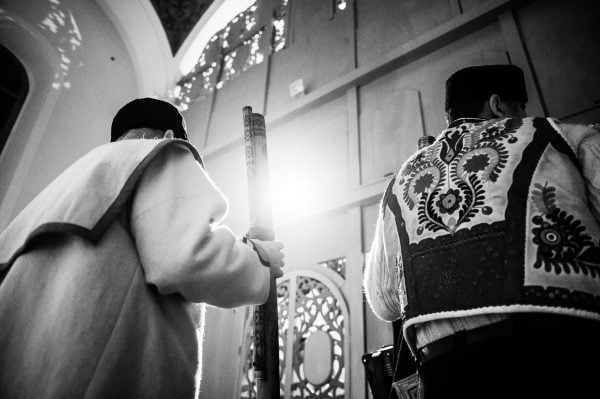 3. Zimné radovánky
"Ak máte to šťastie, že vonku sneží, hor sa guľovať, sánkovať a zvečňovať. Práve počas zimných radovánok vniknú tie najvydarenejšie portrétové fotky, ktoré vyčaria úsmev na každej tvári," radí Nikon ambasádor.
Sneh je prirodzený reflektor svetla, preto vám vytvorí krásne, mäkké a lichotivé svetlo s jemnými tieňmi – škoda ho nevyužiť
Nechajte sa uniesť fantáziou – vytiahnite farebné šály, čiapky, kabáty, ktoré súčasne výborne orámujú tváre vašich blízkych a zaručia ten správny farebný kontrast s pokožkou
Nechajte vločky vhodne zapadnúť do fotky, ideálne ak padajú pred aj za objektom, zatiaľ čo vy fotografujete
Ak fotíte za jasného slnečného zimného dňa, nájdite si vhodné pozadie, napríklad tieň stromu, sneh totiž lepšie vynikne na tmavšom pozadí a vytvorí tak správnu vianočnú atmosféru
Ak je to možné, použite objektív s maximálnou šírkou clony a dlhou ohniskovou vzdialenosťou. Malá hĺbka ostrosti zapríčiní rozmazanie portrétovanej osoby, nechcete predsa, aby boli vločky v centre pozornosti
Moderné zrkadlovky majú výklopný dotykový displej, preto zvečniť samého seba pri zábave v skvelej spoločnosti už nie je problém
Či už však budete fotiť von alebo vnútri, nezabudnite kombinovať, skúšať, experimentovať. No predovšetkým si nezabudnite užívať blízkosť vašich najdrahších – pretože práve v tom tkvie čaro neopakovateľných chvíľ a jedinečnej vianočnej atmosféry.
Zdroj: TS