Medzinárodný audiovizuálny projekt Fúzie speváčky a skladateľky Zuzany Mikulcovej predstavuje ďalšie spojenie. Po slovensko-českých spoluprácach s Danom Bártom, Barborou Mochowou a skladbe Whisper so sýrskou speváčkou Larou Abou Hamdan, teraz prichádza slovenské medzigeneračné hudobné stretnutie s Petrom Lipom.
"Zo štvrtej fúzie s Petrom Lipom sa veľmi teším. Peter ma už viackrát zavolal na spoluprácu a teraz som ho s radosťou pozvala ja. Spoznali sme sa už v roku 2009 na súťaži Nové tváre slovenského jazzu. Odvtedy sme si spolu niekoľkokrát zaspievali pri rôznych príležitostiach. A máme už aj dve spoločné nahrávky. Jednu z nich sme sa na album Fúzie rozhodli prerobiť a nahrať trochu inak," povedala o motivácii na novú verziu spoločnej pesničky Zuzana.
Skladba Nenápadný nápad vyšla pôvodne v roku 2019 na albume Peter Lipa – Dobré meno. Jej nová verzia vznikla v produkcii Andreja Hrušku.
"Veľmi som sa potešil, keď mi Zuzka zavolala, že urobíme novú verziu Nenápadného nápadu. A keď mi povedala, že je nahrávanie spojené s nakrúcaním, tak ma to potešilo ešte viac. Klipy sa totiž väčsinou robia tak, že spievame v inom prostredí a len na playback. Toto bolo jedinečné, lebo tam bola celá kapela a hrali sme to naživo. Bolo to veľmi príjemne a aspoň na chvíľu ma to doslova vytrhlo z tejto pandemickej krízy. Ja sa doma snažím tiež niečo robiť, ale som tam na to len sám. So Zuzkou som spolupracoval už niekoľkokrát a vždy z mojej iniciatívy. Tentoraz oslovili oni mňa. S výsledkom som veľmi spokojný. Dúfam, že rovnako spokojní budú aj poslucháči a diváci," povedal o spolupráci Peter Lipa.
Zvuk a obraz všetkých skladieb projektu Fúzie vzniká vždy naraz a naživo. Nahrávanie skladby Nenápadný nápad prebehlo v polovici marca v SMT štúdiu Bernolákove, ktoré sídli v miestom kulturáku. Atmosféru výnimočného hudobného stretnutia Zuzany Mikulcovej a Petra Lipu s hudobníkmi Michalom Šelepom, Gáborom Tokárom, Martinom "Majlom" Štefánikom aproducentom Andrejom Hruškom na obraz zachytil Dominik Janovský.
"Nálada pri nakrúcaní tejto live verzie bola naozaj skvelá, Peter je veľký profesionál a všetci sme sa zo zázraku, akým pre nás živé hranie vždy je, aspoň na chvíľu veľmi tešili a dokonale sme si ho užívali. Pieseň dostala nový a tanečnejší šat, ktorý jej podľa mňa veľmi svedčí," popísala atmosféru nakrúcania Zuzana Mikulcová.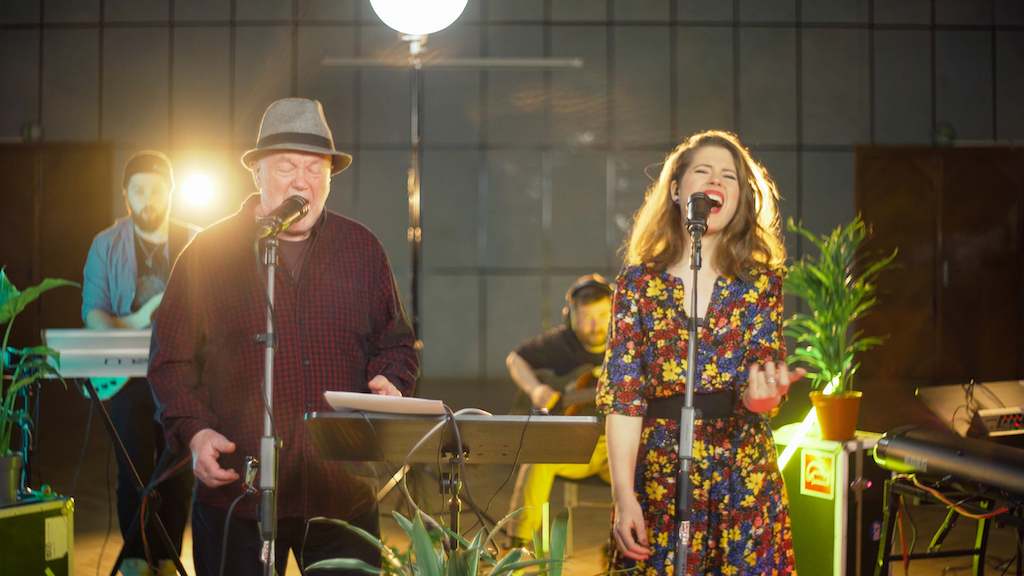 Album Fúzie – keď hudba spája získal v tejto pre hudbu a kultúru neľahkej dobe podporu fanúšikov a uspel v crowdfunding kampani na hithit.sk. Tento rok ho v netradičnej podobe na USB vydá české vydavateľstvo Tranzistor.
O projekte Fúzie: Projekt Fúzie je audiovizuálna umelecká reflexia na súčasnú spoločenskú situáciu v otázkach národnostných menšín a narastajúceho extrémizmu a rasizmu. Hudbou ako najuniverzálnejším dorozumievacím jazykom chce búrať pomyselné hranice a spájaním a spoluprácou umelcov vytvoriť nielen hudobnú, ale aj ľudskú a spoločenskú fúziu rôznych kultúr a jazykov.
http://zuzanamikulcova.com
https://www.facebook.com/ZuzanaMikulcova/
Zdroj: pro:messa