PO DOKKEYTINOVI, KTORÝ SA UVIEDOL POD ZRAZOO RECORDS VO VEĽKOM ŠTÝLE KLIPOM KATAKOMBY PREDSTAVUJE LABEL NOVÉHO ČLENA A AKTUÁLNE AJ HUDOBNÝ OBJAV ROKA 2020 V PRESTÍŽNEJ ANKETE RUKA HORE AWARDS – DANA KAPITÁNA!
V PREPRACOVANOM KLIPE "SUPERMAN", KTORÝM OHLASUJE AJ PRÍPAVY NA EP SI ÚLOHU BATMANA ZAHRAL DAME Z DMS!
Meno Dano Kapitán netreba na hudobnej scéne detailne predstavovať, keďže po obrovskom úspechu v speváckej súťaži vydal svoj album "KAKASHI" , kde ho podporili tie najväčšie umelecké mená, nielen zdieľaním jeho hudby, ale aj rôznymi spoluprácami. Po dlhšej odmlke, aj kvôli pandemickej situácii sa Dano opäť pripomína a to hneď s kreatívnym klipom na feate s DAMEM z kapely DMS za hudobnej produkcii Petra Panna a mix mastru zvukového inžiniera Mareka Šurína. Svoj návrat uviedol aj informáciou o pripravovanom albume už ako nový člen Zrazoo Records.
"Som hrdý na to že môžeme predstaviť ďalšieho člena labelu. Snažíme sa stále rozširovať naše portfólio o zaujímavých interpretov a máme radosť, že sa k nám po Dokkeytinovi do Zrazoo Records pridal práve Dano Kapitán, keďže jeho tvorba je u nás žánrovo ojedinelá. Svojím hlasom sa etabloval aj v hip-hop komunite a má skvelý profesionálny prístup, čo je jeden z prvých predpokladov úspechu. Ako label mu chceme byť oporou hlavne z ekonomického a marketingového hľadiska, keďže vo vydavateľstve dávame umelcom absolútnu kreatívnu slobodu a podporujeme všetky ich bláznivé nápady. Naším hlavným cieľom je aby sa interpret hudobne aj vizuálne rozvíjal a napredoval, hovorí CEO ZRAZOO RECORDS Dalibor Frankovič. Nápaditosť v Danovej skladbe podčiarkol režisér Peso, ktorý celý videoklip zanimoval a pretransformoval oboch interpretov do dvoch najväčších komiksových velikánov z dielne DC Comics – Supermana a Batmana.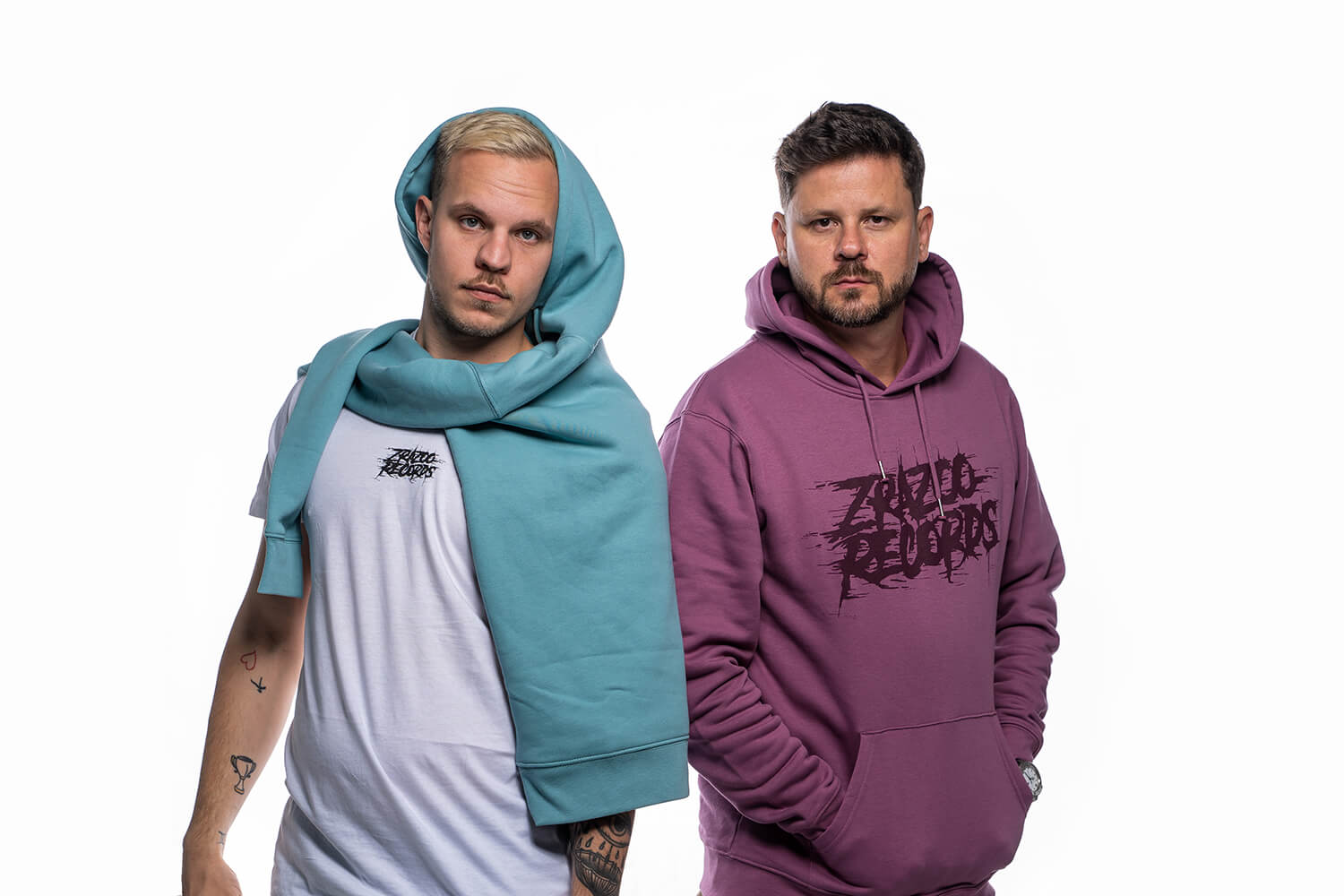 "Pôvodne to mal byť klasický hudobný videoklip, no keď sme to mali ísť natáčať, tak bol prísny lockdown, a preto sme sa rozhodli pre animovaný klip, čo som nakoniec aj rád lebo to nesie kreslený príbeh, ktorý si ľudia viac prepoja s textovou výpoveďou. Aj samotný názov skladby "SUPERMAN" vznikol na základe môjho textu, keďže tam spomínam, že som padol 100x na zem, a tak mi to prišlo ako zaujímavá metafora, že aj Superman padol na zem a stále sa len ako keby z nej odrazil. Hlavne túto vec som mal nahratú už dávno a naša spolupráca s Damem vznikla úplnou náhodou, keď som mu bol nahrávať na jeho album pasáž, tak som mu púšťal hudby na ten svoj a vybral si práve Supermana", vysvetľuje Dano. Interpet na svojich sociálnych sieťach avízoval prípravy nového EP, ktorý sa vraj dostane na hudobnú e-shopovu platformu Ruky Hore ešte tento rok. Okrem zaujímavých klipov, ktoré chystá postupne vypustiť, Dano svoj vstup do lablu pokrstil aj špeciálnych limitovaným merchom https://shop.rukahore.sk/zrazoo-records .
INSTAGRAM:
https://www.instagram.com/zrazoo/
https://www.instagram.com/dano_kapitan/
https://www.instagram.com/adamvandame/
FACEBOOK:
https://www.facebook.com/Daniel-Kapitán
https://www.facebook.com/dameDMS

Zdroj: PR/BRAND MANAŽÉR JANA TRELLOVÁ/RUKA HORE & ZRAZOO RECORDS