Máme tady další kapelu, která vzdává hold nesmrtelným DEATH Chucka Schuldinera (

†

2001). Stejně jako u celosvětově známého tribute bandu Death to All, i v případě LEFT TO DIE se jedná o bývalé členy, a to basistu Terryho Butlera (Obituary, ex-Massacre ad.) a Ricka Rozze (ex-Massacre ad.), kteří se spojili se zakladateli Gruesome: zpěvákem a kytaristou Mattem Harveym (Exhumed, ex-Repulsion, ex-Death DTA (live)) a bubeníkem Gusem Ríosem (ex-Malevolent Creation ad.).
Tento scénou protřelý a hudebně zkušený kvartet se ale zaměřuje na počáteční éru DEATH a hraje celé album "Leprosy" a písně ze "Scream Bloody Gore".
Terry Butler k nadcházejícímu turné prohlásil: "Je to ohromná čest hrát po tolika letech "Leprosy". Je to už více než 30 let, co jsme s Rickem společně rozjeli tyhle pecky, a Matt a Gus jsou perfektní týpci, kteří se k nám na téhle cestě přidají – obrovští fanoušci Death a zabijáčtí muzikanti."
Připravte se 100% old school DEATH metal, který na obou zastávkách v Praze a Bratislavě doprovodí pražská SNĚŤ – vhodnější a prohnilejší support byste k rozpoutání smrti hledali horko těžko!
Předprodej viz e-TICKET výše, na Slovensku dále v síti Ticketportal.sk, v Čechách v síti Ticketmaster a GoOut.
19. 3. 2023 – Praha, Rock Café
FB event: https://fb.me/e/3QWcvOX8E
e-TICKET: https://obscure.cz/cs/tickets/detail/id/536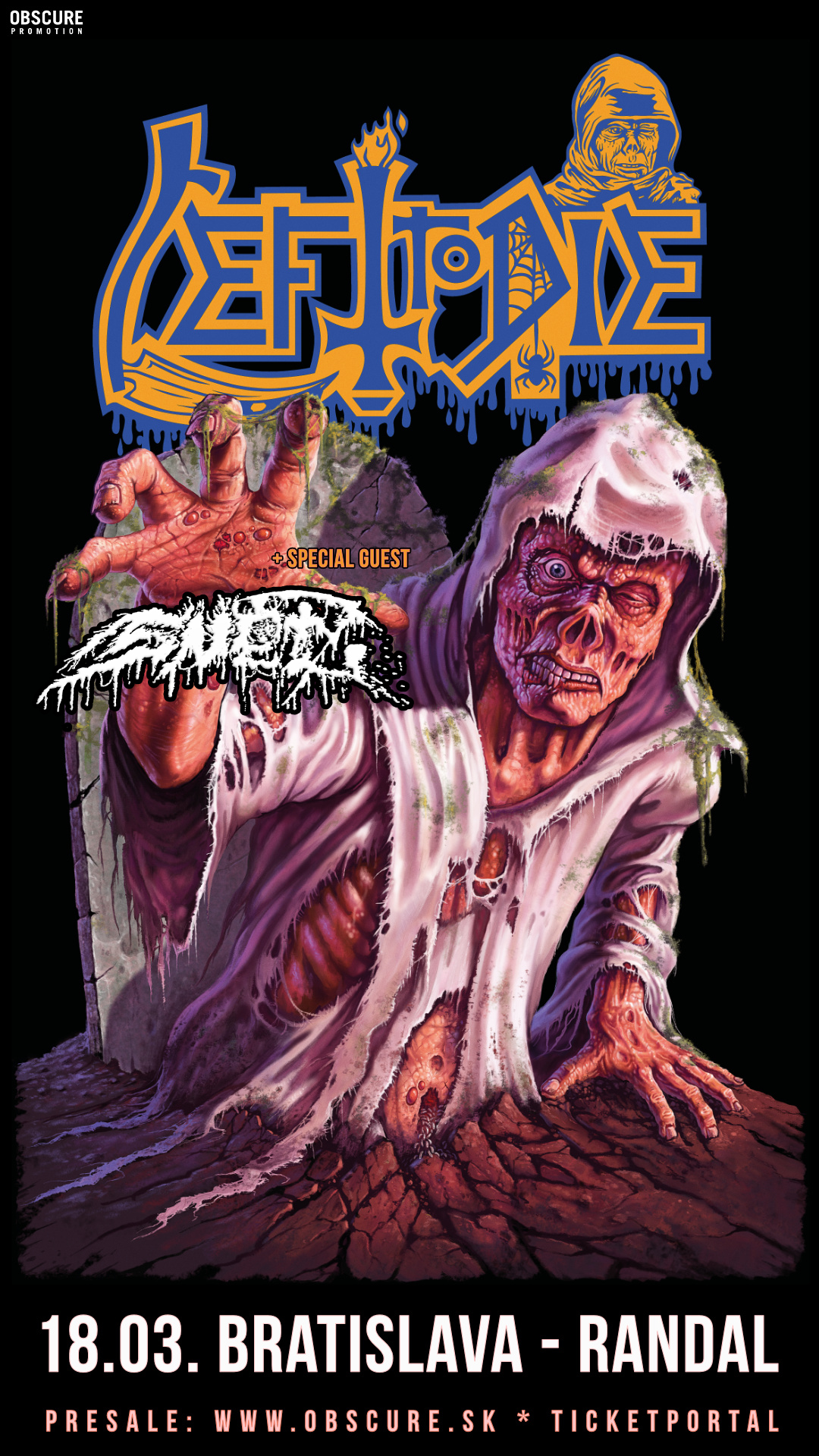 Zdroj: Obscure Promotion