Zdravíme vás, tekvicoví fanúšikovia. Nechcene sme všetci potrápení vákuom, ktoré tu načas nastalo, ale sme tu s novinkami pre vás. Takže ako sme sľúbili, ihneď po dodaní noviniek kapelou Helloween vám prinášame viac správ ohľadom turné.
Nebude treba vysvetľovať, že dianie za posledné 3-4 mesiace postihlo každého a hudobného priemyslu sa to dotýka možno najviac. Veci sa postupne prebúdzajú k životu, ale ten kultúrny a v takom meradle ako nám ho ponúka napríklad Helloween, sa posúva dosť výrazne. Na neskôr. Vidíte sami, že toto leto nebudete mať takmer žiadne koncerty a vďaka hrozbe Corony sa ešte úplne nevyjasnilo ani na jeseň a zimu 2020.
Takže septembrový termín koncertu Helloween sa po dôkladom vyhodnocovaní situácie kapelou, manažmentmi, v spolupráci s nami promotérmi a tiež s ohľadom na nejasnosť otvorenia všetkých hraníc v EU, presúva o niekoľko mesiacov.
Tým pádom vyvstávajú mnohé otázky okolo tejto udalosti a samozrejme aj ďalších plánovaných, v podstate všetkých ohlásených a aj tých v pláne.
Poďme k Helloweenu:
Nový termín koncertu je 8.5.2021.

Mesto a miesto konania ostáva rovnaké.
Vstupenky zostávajú v platnosti. Tým pádom sa vstupné nebude vracať, nateraz sa nebude ani meniť cena vstupeniek, ktoré ostávajú na ďalší predaj. Prípadné zmeny ceny ohlásime vopred.
Logicky sa nebudú pridávať žiadne miesta, sedenie a VIP státie pod pódiom je vypredané a už sa budú dopredávať len vstupenky na státie.
Špeciálny hosť. Keďže sa mení termín, skupina zatiaľ nepotvrdila DIRKSCHNEIDER-a pre rok 2021. Vďaka posunu možno aj UDO DIRKSCHNEIDER s kapelou musí prehodnotiť nové termíny, ale nenechajme prúdiť dohady, ako to dopadne, dozvieme sa čoskoro.
Skupina nám dala nový termín 8.mája 2021, čo prináša niekoľko skutočností. Namiesto jesene máme jar, namiesto piatku máme sobotu (a v podstate celoeurópsky sviatok) a asi najväčšou zmenou je, že nemáme ten radostný dátum začiatku turné, ale my v tom hľadáme samé pozitíva. V dnešnej dobe už budeme vedieť na ktoré skladby sa.
Treba sa pripraviť na to, že "bude všetko zavreté" a budú obmedzené aj autobusové spoje, výhodou je ale to že za ten čas do akcie máte dostatok času sa na toto pripraviť.
Pre nás vyvstáva otázka dôkladnej prípravy občerstvenia pre fanúšikov, ktorí sa dostanú do Zvolena skôr a prípadne sa budú pohybovať v okolí haly – príprava občerstvenia na "celý deň" aj mimo haly a samozrejme hygienického zabezpečenia okolia haly. Takže sa už teraz zaoberáme všetkými "drobnosťami" okolo akcie.
Do konania koncertu sa samozrejme okolo skupiny toho udeje ešte naozaj veľa – keďže sa nahráva nový album po vyše 30 rokoch s členmi teamu KEEPER OF THE SEVEN KEYS 1987-88 a fanúšikovia sa tešia na nový singel, video, album, hádajú čo pre nich skupina všetko pripraví (napr. koľko singlov vyjde do začiatku turné, aké množstvo merchandise – tričiek, mikín, platní, CDčok, plagátov, samolepiek, fotiek atď… pripraví) a my sa pokúsime byť pojítkom medzi manažmentom, skupinou a vami počas tohto obdobia.
Takže, napriek oddialeniu toho skvelého koncertu, príjemné napätie začína opäť vzrastať a my tu budeme aby sme vám o tomto dianí priniesli s našimi mediálnymi partnermi a generálnym predpredajcom vstupeniek Ticketportalom, nové informácie ihneď, ako sa dostanú k nám.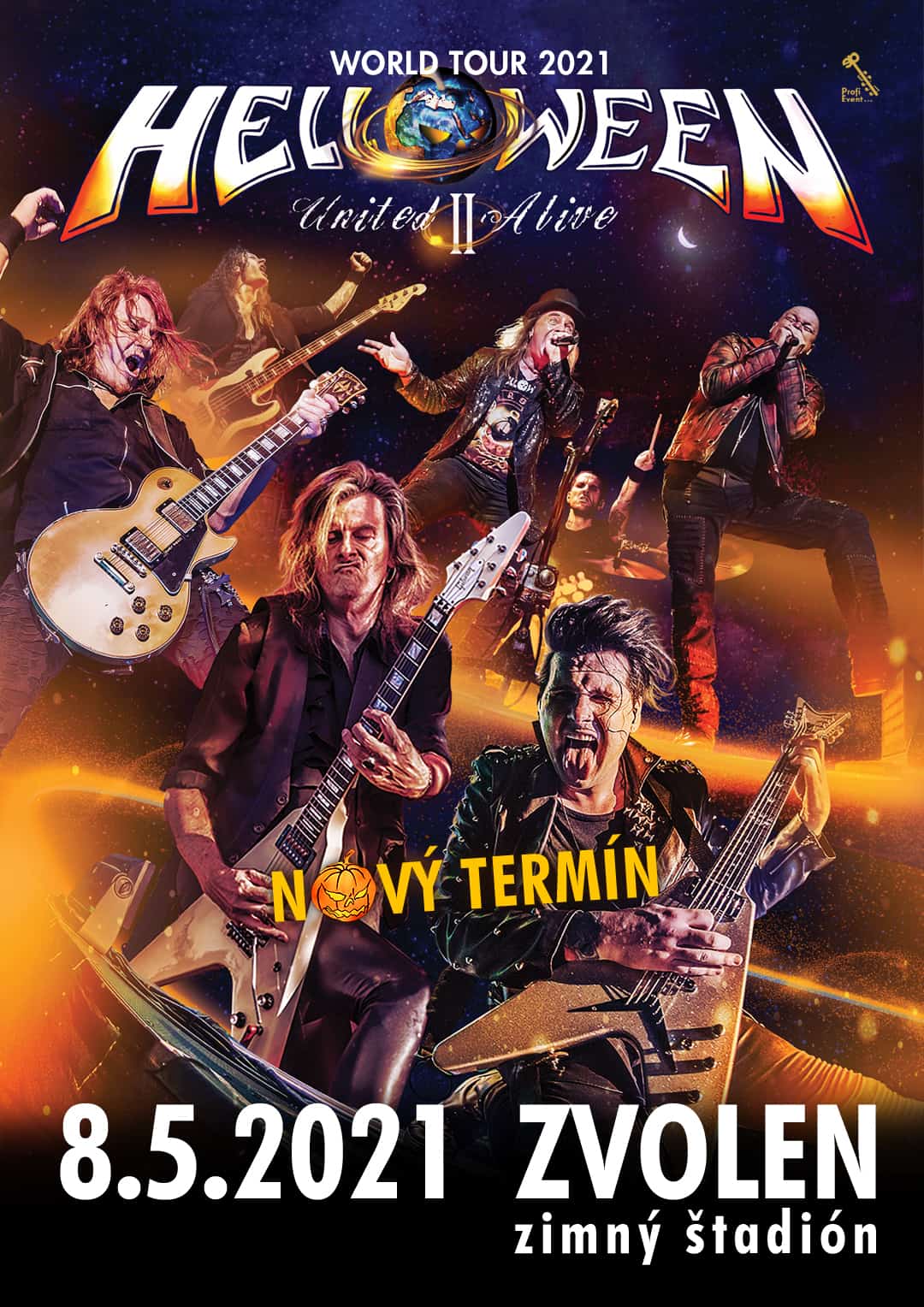 Zdroj: TS