"Ako vnímam réžiu? Je to interpretácia vlastných myšlienok, aby im aj ostatní rozumeli, pričom zmyslom je naplniť diváka úžasom. To by asi mohlo byť moje krédo," povedal pre mesačník o filmovom dianí na Slovensku Film.sk Juraj Jakubisko pred piatimi rokmi pri príležitosti svojich osemdesiatin. Jeho dielo nás presviedča, že sa mu jeho sny podarilo naplniť. Juraj Jakubisko, výnimočný filmový režisér, scenárista, kameraman, fotograf a výtvarník zomrel v piatok 24. februára 2023. Kondolenčná kniha bude prístupná verejnosti v Dvorane Ministerstva kultúry SR od pondelka 27. februára do piatka 3. marca denne od 8.00 do 18.00 hod.
Juraj Jakubisko sa narodil 30. apríla 1938 v Kojšove, v dedinke na východe Slovenska. Zo svojho detstva často čerpal vo svojich filmoch a do Kojšova sa aj opakovane vracal. Film mu učaroval od malička ako priestor na vyjadrenie vlastných myšlienok a fantázií. "Prvý raz ma rodičia vzali do kina ako dieťa na americký film Zlodej z Bagdadu. Prepašovali ma tam medzi sebou, v klobúku a s nalepenými fúzmi," spomínal na svoje prvé stretnutie s filmom v rozhovore pre Film.sk.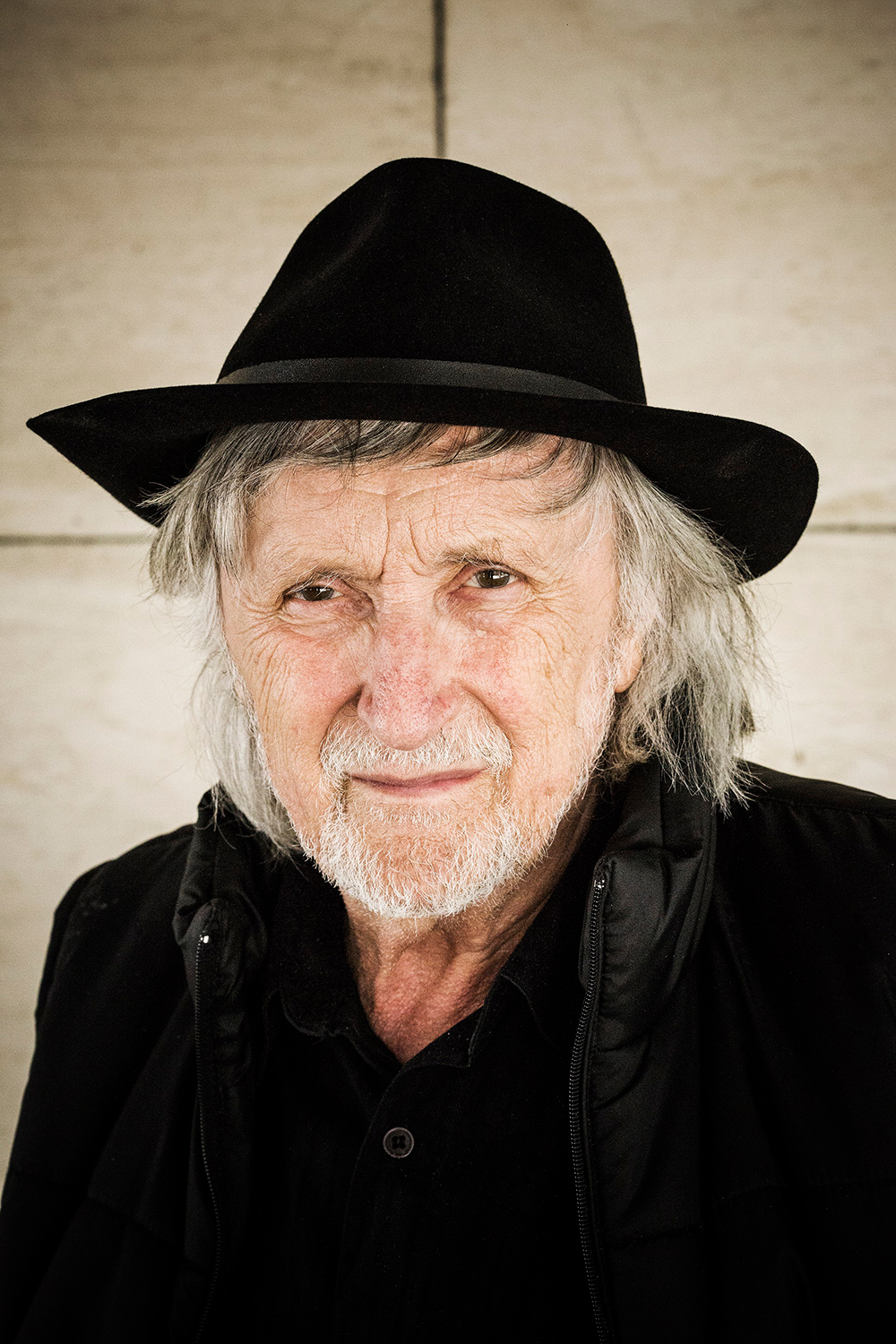 Jakubisko vyštudoval odbor fotografie na Strednej umelecko-priemyselnej škole v Bratislave v rokoch 1953 – 1957 a odbor réžie na pražskej FAMU v rokoch 1959 – 1966. Už počas štúdia zaujal školskými filmami Mlčení (1963), Déšť(1965) a Čekají na Godota (1966), ktoré získali medzinárodné ocenenia na filmových festivaloch v Oberhausene, Mannheime a Bergame. V čase štúdia krátko pracoval aj ako režisér a scenárista v pražskej Laterne magike, neskôr nakrútil niekoľko reklamných filmov pre expozíciu módy na EXPO '67 v Montreali a publikoval kreslené vtipy v časopisoch Dikobraz, Roháč a Film a divadlo.
V roku 1967 sa Jakubisko stal režisérom Štúdia hraných filmov v Bratislave, kde debutoval filmom Kristove roky(1967). Táto tragikomická výpoveď s autobiografickými motívmi o potrebe rozhodnutia človeka na životnej križovatke uspela na Medzinárodnom filmovom festivale v Mannheime a získala aj množstvo domácich ocenení. Jakubisko bol prvý z trojice mladých absolventov FAMU (Jakubisko, Hanák, Havetta), ktorý v bratislavských filmových ateliéroch na Kolibe nakrútil svoj prvý hraný film. Signalizoval nástup novej generácie tvorcov, ktorí do slovenskej kinematografie priniesli modernosť filmového výrazu, myšlienkovú hĺbku a nový prístup k realite, film Kristove roky bol hodnotený ako dôležitý impulz pre československú kinematografiu, podobne ako na začiatku 60. rokov Slnko v sieti (1962) Štefana Uhra.
Ďalšie tri Jakubiskove filmy Zbehovia a pútnici (1968), Vtáčkovia, siroty a blázni (1969) a Dovidenia v pekle, priatelia (1970, dokončený v roku 1990) však narazili na odpor. Filmy boli zakázané a Jakubisko bol nútený venovať sa výlučne dokumentárnej tvorbe. V tomto období nakrútil napríklad dokumenty Stavba storočia (1972), Ondrej Nepela(1973) či Bubeník Červeného kríža (1977) – štylizovaný, silne emotívne ladený dokument, ktorý je sondou do sociálneho problému rodičmi opustených detí. Spolupracoval tiež na grafickej úprave dvojalbumu skupiny Collegium musicum Konvergencie (1970) a albumu Pavla Hammela a skupiny Prúdy Šľahačková princezná (1973). K hranej tvorbe sa vrátil v roku 1979 filmom Postav dom, zasaď strom. Rozpráva v ňom príbeh mladého muža, ktorý na ceste za svojím životným snom o vlastnom domove a šťastnej rodine využíva zlyhania ľudskej morálky a nedostatky spoločenského systému.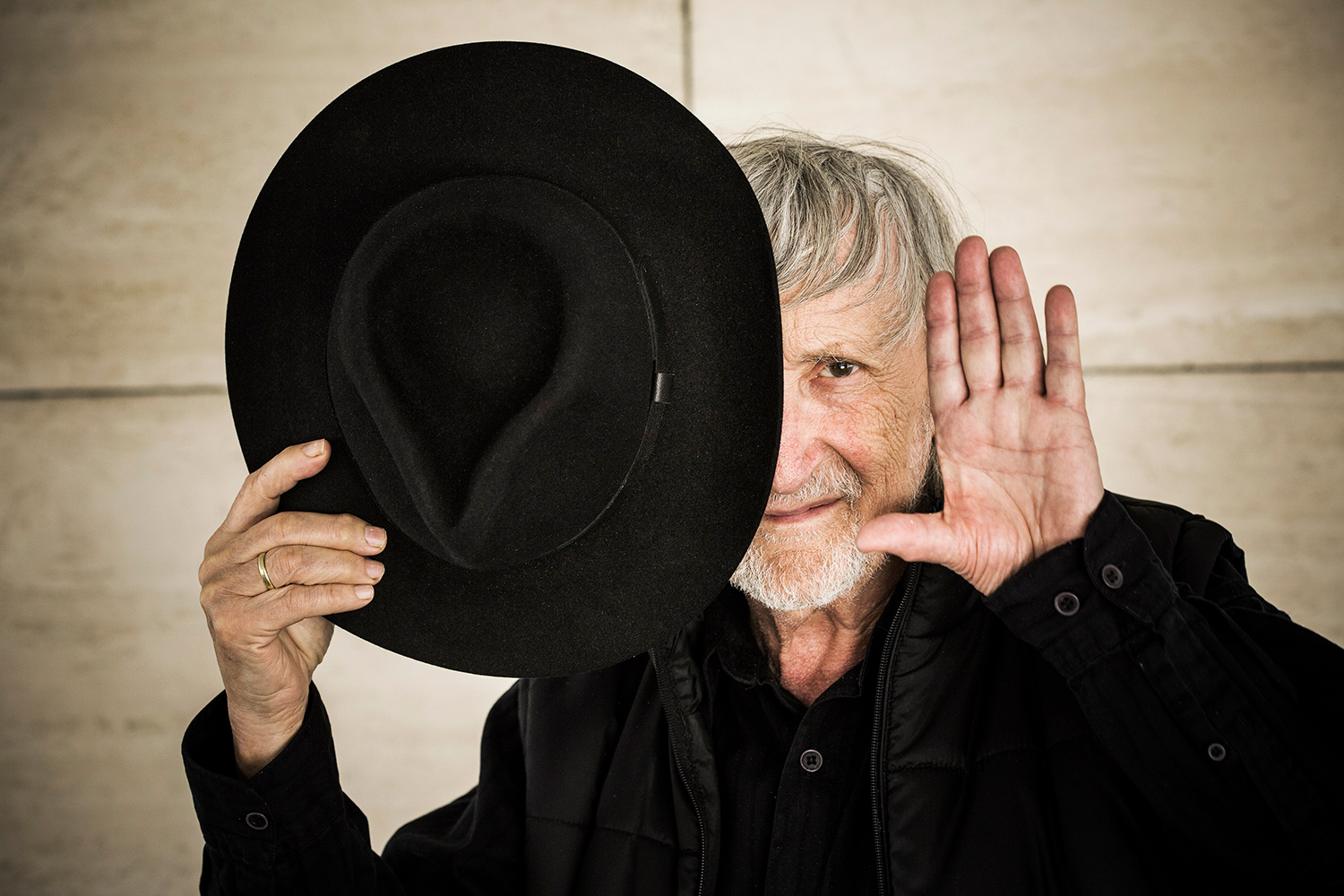 V 80. rokoch nakrútil Jakubisko trojdielny televízny film Nevera po slovensky (1980), komédiu o partii záletných drevorubačov, ktorá realisticky zachytáva obraz života na dedine a s humorom kritizuje pretvárku, pokrytectvo či mužskú pýchu. Nasledovala medzinárodne ocenená filmová sága Tisícročná včela (1983), filmová adaptácia rovnomenného románu Petra Jaroša zobrazujúca osudy murárskeho rodu Pichandovcov počas tridsiatich rokov života (1887 – 1917). Rozprávka Perinbaba (1985), do ktorej sa mu podarilo obsadiť taliansku herečku Giuliettu Masinu, manželku Federica Felliniho, dodnes patrí k najobľúbenejším filmom na televíznych obrazovkách počas vianočných sviatkov. Príbeh plný zázrakov zachytáva odvekú túžbu človeka po šťastí, porozumení a láske i snahu prekonať ťažkosti a zvíťaziť nad smrťou. Obdobie 80. rokov uzavrel filmom Sedím na konári a je mi dobre (1989) a na spoločenskú situáciu po zmene režimu reagoval filmom Lepšie byť bohatý a zdravý ako chudobný a chorý (1992).
Od roku 1993 Juraj Jakubisko žil a pracoval v Prahe, kde založil produkčnú spoločnosť Jakubisko Film. V Českej republike nakrútil filmy Nejasná zpráva o konci světa (1997) a Post coitum (2004). V roku 2008 mal premiéru historický veľkofilm Bathory, ktorý dodnes vedie rebríček najnavštevovanejších slovenských filmov v ére samostatného Slovenska, v celkovom rebríčku mu patrí štvrtá priečka. Jeho posledným filmom je pokračovanie filmovej rozprávky Perinbaba, pod názvom Perinbaba a dva svety (2023) je príbehom Alžbetkinho syna Lukáša. Premiéra filmu sa odkladala z dôvodu pandémie, predpokladaný termín jeho uvedenia do slovenských kín je druhý štvrťrok 2023.
Jakubisko bol členom Európskej filmovej akadémie, od roku 2001 bol docentom a od roku 2017 profesorom na pražskej FAMU. Získal množstvo ocenení, okrem iného aj Zlatú kameru za celoživotný prínos slovenskej kinematografii a štátne vyznamenanie Pribinov kríž II. triedy. Cenu Slnko v sieti za výnimočný prínos slovenskej kinematografii si Jakubisko prevzal v roku 2016, na udeľovaní cien OTO za rok 2018 bol uvedený do Siene slávy. Začiatkom roka 2022 mesačník o filmovom dianí na Slovensku zverejnil výsledky ankety Film.sk – slovenský film storočia, zorganizovanej pri príležitosti storočnice slovenskej kinematografie. Jakubisko bol jediný režisér, ktorý sa v Top 20 najlepších filmov umiestnil hneď s tromi svojimi snímkami. Do rebríčka sa dostali Vtáčkovia siroty a blázni(1969), Kristove roky (1967) a Zbehovia a pútnici (1968). Jeho dielam sa dôkladne venuje v publikácii Juraj Jakubisko (SFÚ, 2005) dvojica autorov Peter Michalovič a Vlastimil Zuska.
Pre Jakubiska bola filmárčina poslanie. Jeho vášeň pre film charakterizujú slová, ktoré pred piatimi rokmi povedal v rozhovore pre Film.sk. "Film je pre mňa nepretržitá práca, permanentný vývoj. Preto aj študentov učím, aby nezačínali nakrúcanie záverečnými scénami filmu, lebo v priebehu realizácie prídu nové nápady a inšpirácia, ktoré umocnia záver príbehu… Film a jeho výrazové prostriedky, to je pre mňa nekonečný proces tvorby, ktorý musí byť invenčný od prvého momentu až po koniec, a to vo všetkých zložkách, pretože ide o syntetické umenie. Pracujem na každom svojom filme do poslednej chvíle, až kým mi ho násilne nevezmú z ruky."
Viac informácií o Jurajovi Jakubiskovi v databáze SK Cinema: http://skcinema.sk/arl-sfu/sk/detail-sfu_un_auth-0002568-Jakubisko-Juraj-1938/
Publikácie, DVD a blu-ray nosiče Juraja Jakubiska v predajni Klapka.sk: http://www.klapka.sk/products/search?utf8=%E2%9C%93&search_query=juraj+jakubisko
Posledný rozhovor s Jurajom Jakubiskom pre mesačník Film.sk 4/2018: www.filmsk.sk/cislo/nove-cislo-4-2018/rozhovor
Zdroj: TS