Legendárny režisér Francois Ozone pozýva svojim novým filmom späť do letných osemdesiatych rokov. Nespútaný príbeh, ktorý sa odohráva v roku 1985, je plný slobody, mladej energie, lásky a plavieb na mori. Až kým sa všetko osudovo zvrtne…Francúzsku drámu prináša do kín Asociácia slovenských filmových klubovv premiére vo štvrtok 24. júna.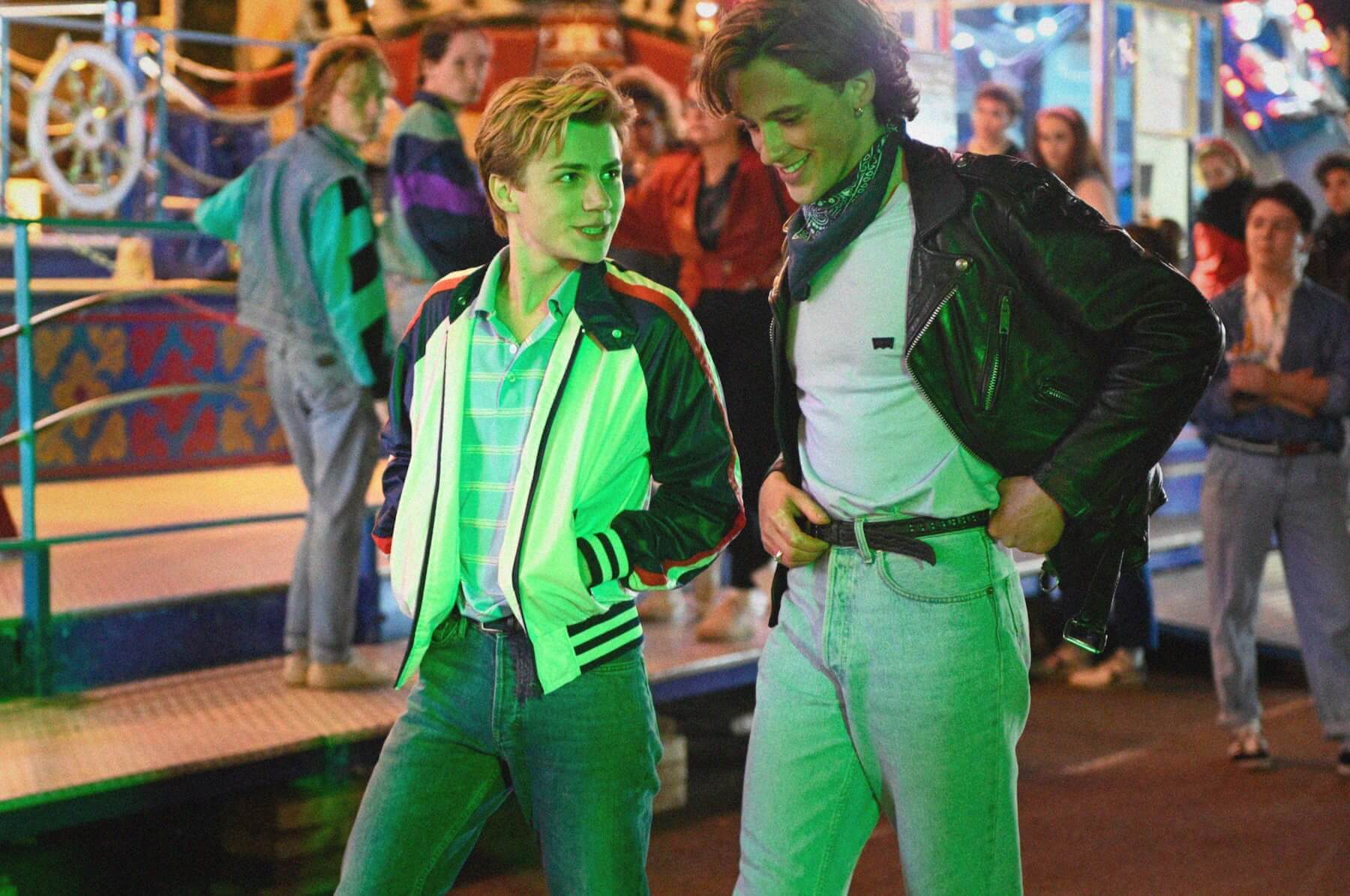 Francúzske pobrežie v Normandii, leto 1985. Z rádia znie The Cure, Bananarama a Rod Stewart. Šesťnásťročný Alexis stretáva staršieho, charizmatického a tajomného Dávida. Začína sa priateľstvo plné plavieb na mori, výletov na motorke, nocí bez spánku, slobody a spoznávania dospelého sveta. Zážitky rýchlo naberajú na intenzite, až sa všetko osudovo zvrtne a Alexis sa stáva hlavným podozrivým v policajnom vyšetrovaní.
Milostný príbeh bez predsudkov
"Držal som sa románu a ten homosexualitu nijak neproblematizuje, vôbec to v ňom nie je téma, čo je krásne a na tú dobu veľmi moderné. Alex a David sa milujú a skutočnosť, že sú to dvaja chlapci, nie je pre pointu nijako dôležitá. Presne preto by som v čase svojho dospievania taký film sám rád videl," uvádza režisér.
Osobný pohľad Françoisa Ozona
Režisér François Ozon (8 žien) sa vracia ku koreňom majstrovsky rozrozprávaným príbehom, ktorý dokonale sprostredkováva atmosféru polovice osemdesiatych rokov. Napínavý príbeh skvele vykresľujú aj výborné herecké výkony. Pre Françoise Ozona je navyše Leto 85 hlboko osobný projekt. Sám v 80. rokoch vyrastal a film je adaptáciou jeho obľúbenej knihy Dance On My Grave od britského autora Aidana Chambersa.
O režisérovi
François Ozon vyštudoval filmovú vedu na Université de Paris 1 a potom absolvoval réžiu na parížskej filmovej škole La Fémis (1990–93). Už jeho ranné krátke filmy vynikali filmárskou inteligenciou a provokatívnymi námetmi. Záľubu v porušovaní tabu ďalej rozvinul v celovečerných filmoch, akcentujúcich chúlostivé témy (neformálny pohlaď na sexualitu, anatómiu intímnych rodinných a iných medziľudských vzťahov a pod.).
Príznačný pre Ozonov režijný rukopis je ironický humor, motív tajomstva, fascinácia rafinovaným ženským svetom a prenikavý aj citlivý psychologický pohľad do vnútra hlavných postáv. Z Ozonových 17 celovečerných hraných filmov vyberáme napríklad: Kvapky dažďa na rozpálených kameňoch (1999), Pod pieskom (2000), Bazén (2003), Angel (2005), Ricky (2009) a Jen 17 (2013).
Leto 85 prináša do kín distribútor Asociácia slovenských filmových klubov a diváci ho uvidia v slovenských kinách od 24. júla. Zoznam aktuálnych premietaní nájdete na stráne www.asfk.sk.
O filme: https://asfk.sk/film/leto-85/
Trailer: https://www.youtube.com/watch?v=x3VLarBLXDg&feature=emb_title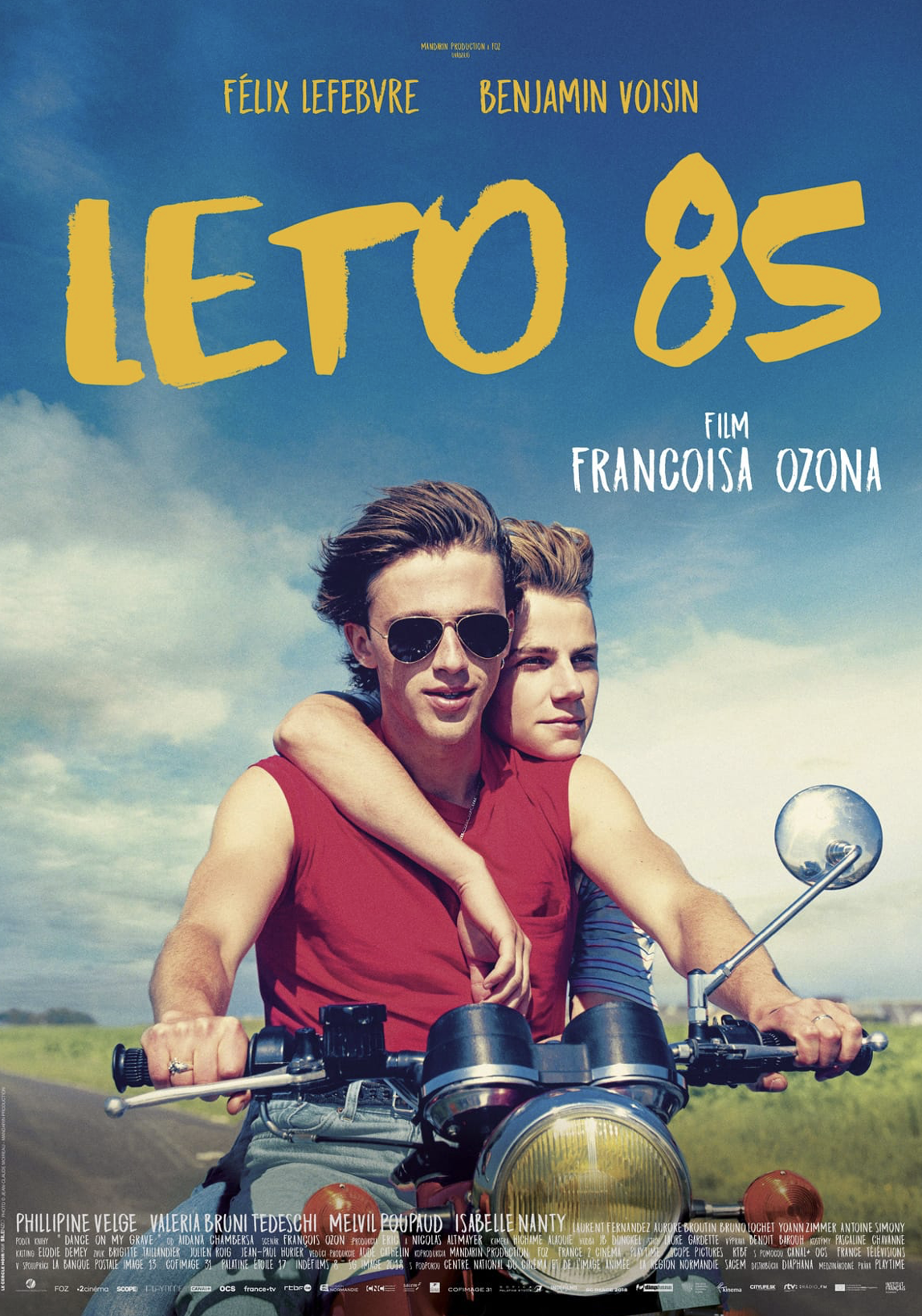 Zdroj: ASFK