Kúpili ste si nový dom a plánujete si zariadiť záhradu? Ukážeme vám niekoľko tipov, čo všetko si viete do svojej záhrady môžete umiestniť a vytvoriť tak dokonalé miesto na trávenie voľných chvíľ a zároveň miesto, kde si môžete uskladniť potrebné veci.
Pestovanie
Veľká časť ľudí využíva svoju záhradu práve na pestovanie. Je na vás, čo to bude. Ak máte málo času sa venovať záhrade, môžete si napríklad pestovať bylinky. Niektorí ľudia si do záhrady zasadia len ovocné stromy, o ktoré sa netreba tak výrazne starať ako o iné rastliny.
Ak máte málo miesta, môžete si kúpiť stlpovité ovocné stromy, ktoré sa vyznačujú slabým a kompaktným rastom.
Avšak najčastejšie sa v domácich záhradách pestujú paradajky, paprika, cibula, reďkovky a rôzne drobné ovocie – jahody, maliny, ríbezle, egreše, černice, …
Môžete skúsiť pestovať aj menej tradičné plodiny pre naše končiny ako napríklad kiwi, citróny alebo pomaranče.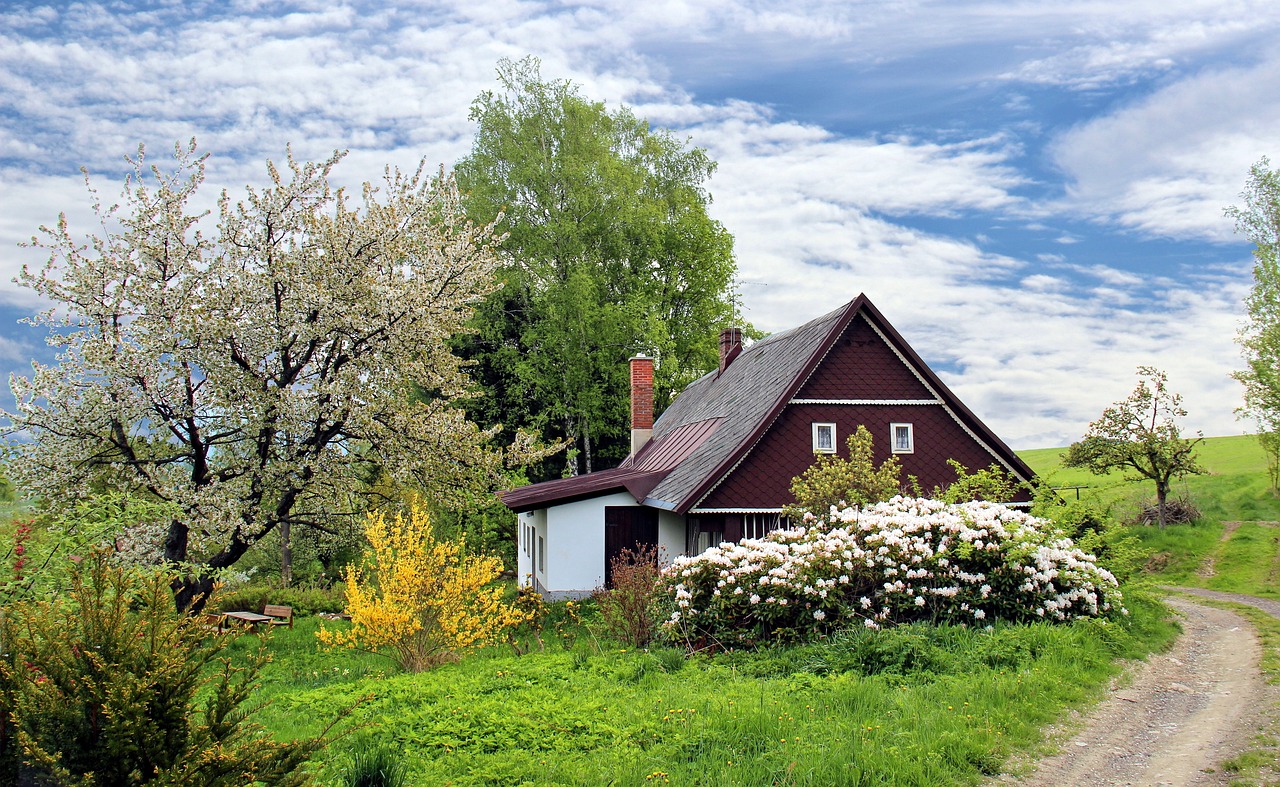 Skalka
Vo svojej záhrade nemusíte pestovať len plodiny na jedenie. Môžete si tu vytvoriť množstvo krásnych estetických miest, na ktoré sa budete vedieť pozerať hodiny. Častokrát si ľudia vytvárajú v záhrade skalky, kde dôležitú úlohu zohrávajú skaly, štrk, kamene a samozrejme kvety, kríky, dreviny a iné okrasné rastliny. Vhodnou kombináciou rastlín si dokážete vytvoriť nádherné miesto vo vašej záhrade, na ktoré sa bude chodiť pozerať každá návšteva.
Zimná záhrada
Zimné záhrady sa tešia čím ďalej viac väčšej obľube. Ak náhodou neviete, čo to je, jedná sa o presklennú miestnosť, ktorá je vytvorená napríklad na vašej terase. V lete si môžete kedykoľvek otvoriť zimnú záhradu a v prípade horších poveternostných podmienok ju zavrieť a tráviť v nej stále čas. V zime máte zase jednu obytnú miestnosť navyše. Prípadne tu môžete aj počas zimy pestovať rastliny, ktoré sú menej odolné a náchylnejšie na zmeny počasia. Vašeho záhradkárstva sa teda nemusíte vzdať ani v zime.
Záhradný domček
Ak nemáte vo svojom dome pivnicu, záhradný domček bude pre vás určite potrebný. Ak plánujete usporadúvať grilovacie párty, musíte si neskôr niekde svoj gril odložiť (a taktiež skladovať uhlie). Okrem toho si tu môžete odložiť bicykel, kajak (ak máte blízko vodu), lopaty, krhle a iné náradie. Záhradný domček si teda určite nájde svoje využitie. Na výber máte viacero možností. Môžete si dať postaviť celý domček úplne na mieru a vymurovať. Prípadne si môžete kúpiť plechový domček, ku ktorému si len vybetónujete základy a postavíte si ho. Záleží všetko od vášho rozpočtu.
Bazén
Veľká časť ľudí sníva o vlastnom bazéne. Ak teda už máte svoj pozemok so záhradou, váš sen sa môže stať veľmi rýchlo realitou. Aj v tomto prípade (ako pri záhradnom domčeku) je to o vašom rozpočte. Môžete mať úplne zapustený bazén do zeme, polozapustený bazén alebo nadzemný bazén, ktorý sa ľahko prepravuje a je zvyčajne najlacnejšia možnosť.
Tak toto je niekoľko tipov ako využiť svoju záhradu. Treba sa už len pustiť do realizácie.
Zdroj: PR