Naše deti sa nudia. Všetky a celý čas. Je to vyčerpávajúce, však? Aj keď im povieme, aby sa išli hrať von, prečo sa o 10 minút neskôr sťažujú, že nemajú čo robiť? Takže s dlhým letom, ktorý vám hľadí do tváre, sme tu, aby sme sa podelili o niekoľko super zábavných, jednoduchých a jedinečných aktivít, ktoré zabavia vaše deti… na vašej dvore, ulici alebo v susedstve… na bicykloch!
Letné cyklistické aktivity budú vaše deti milovať.
Pokemon Go!
Buďme úprimní. Ak sú vaše deti ako všetky ostatné, potom pravdepodobne dúfajú, že strávia leto hraním videohier a vy sa snažíte prísť na to, ako ich dostať von na slnečné lúče! No, máme pre vás dokonalý kompromis: hrať Pokemon Go! na bicykli. Nikdy v živote sa nám nestalo, že by nás naše deti prosili, aby sme toľko jazdili … a potom, čo sme dobrovoľne odložili ovládače konzoly, aby sme išli na bicykel! To je Pokemon Go! na bicykli.
Pokemon Go je perfektným riešením pre staršie deti, ktoré používajú svoje bicykle Ktm a tiež je to super zábava pre rodičov. Vaše deti budú môcť hrať svoju obľúbenú hru a pritom cvičiť, učiť sa bezpečnosti na bicykli a nasávať vitamín D! Pre bezpečnosť (bez obrazoviek počas jazdy!) uprednostňujeme funkciu "Nearby Pokémon", jazdíte na miesto, chytíte Pokémona a potom sa rozhodnete o ďalšej zastávke.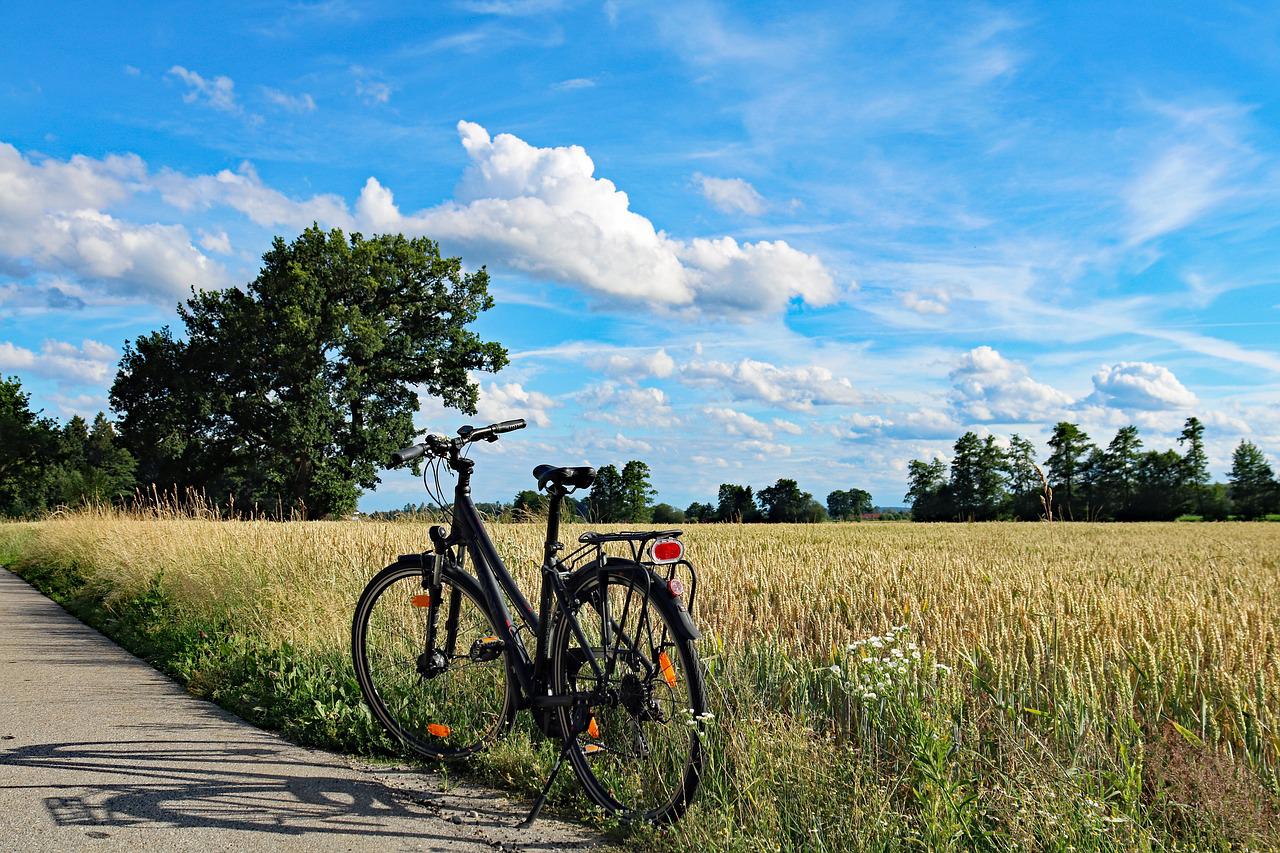 Bowling na bicykli
Ak si myslíte, že vaše dieťa na odrážadle je tá najroztomilejšia vec, pripravte sa na niečo ešte roztomilejšie: nafukovacie kolky pre deti, ktoré môže vaše batoľa prevrátiť.
Táto aktivita je jedna, o ktorej môžeme úprimne povedať, že ju vaše dieťa bude chcieť robiť znova a znova a znova a… chápete. Táto hra, v skutočnosti pomáha vášmu cyklistovi s rovnováhou, naučiť sa jazdiť v priamom smere a nasmerovať bicykel konkrétnym smerom. Zručnosti + zábava = úplná výhra
Geocaching
Ak máte zvedavého jazdca, geocaching môže byť vašou vstupenkou k cyklistickému nadšeniu! Ktoré dieťa by nechcelo byť súčasťou hľadania pokladu? Geocaching môžete vykonávať vo svojom okolí, na mestských cyklotrasách alebo dokonca počas jazdy na horskom bicykli, mamičky použijú pravdaže svoje dámske elektrobicykle. Nechajte svoje dieťa prevziať kontrolu nad navigáciou a sledujte, ako ide!
Bike park alebo Pump Track
Ak máte to šťastie, že bývate v blízkosti bikeparku, máme pre vás jedno slovo: CHOĎTE! Bike parky sú fantastické na to, aby umožnili vašim deťom vyčerpať veľa cyklistickej energie na jednom mieste. Väčšina cyklistických parkov má tiež špeciálne prvky, ktoré majú naučiť vaše dieťa (a dokonca aj vás!) novým cyklistickým zručnostiam, ako je jazda cez valce, hrádze a rôzne skoky. Je to ideálna príležitosť naučiť sa bezpečne jazdiť predtým, ako sa vydáte na cyklistické chodníky.
Cyklistické kurzy
Z (bolestnej) osobnej skúsenosti vieme, že niektoré deti jednoducho nebudú počúvať rady rodičov pri jazde na bicykli. Bez ohľadu na to, aké skvelé sú informácie, niektoré deti odmietajú počúvať mamu a otca. A pretože bicyklovanie je oveľa zábavnejšie, keď viete, ako to robiť dobre, sme veľkými zástancami kurzov bicyklovania.
Vaše dieťa bude v zábavnej skupine rovesníkov, ktorí sa budú učiť nové zručnosti, ktoré mu pomôžu zažiť ešte viac zábavy. Navyše, vaše dieťa bude vonku, zostane aktívne a nájde si nových priateľov namiesto toho, aby sedelo doma.
Rodinná dovolenka na bicykli
Niekedy stačí na to, aby sa dieťa nadchlo pre jazdu na bicykli a zažilo nové miesta. Našťastie je množstvo dovolenkových miest vhodných pre cyklistov. Existujú úžasné mestské cyklistické výlety, národné parky s cyklistickými chodníkmi a dokonca aj krásne horské strediská s vlastnými cyklistickými parkami. Nech sú vaše letné cestovateľské plány akékoľvek, v okolí pravdepodobne nájdete skvelú cyklistickú príležitosť!
Zdroj: PR