Plánované slovenské koncerty Mira Žbirku – Cinema Acoustic Tour sa kvôli aktuálne platným opatreniam nemôžu plnohodnotne uskutočniť ani v nových májových termínoch. Výnimočné spojenie koncertu a filmu v historických slovenských kinách sa preto opäť presúva. Všetky zakúpené vstupenky zostávajú v platnosti a nemenia sa ani miesta koncertov. Uskutočnia sav nových septembrových termínoch: 27. 9. 2021 v kine Scala Prešov, 28. 9. 2021 v kine Moskva Martin a 29. 9. 2021 v Ateliéri Babylon Bratislava.
Všetci, ktorí si na koncerty počkajú, získajú exkluzívny bonus. K filmu Meky a akustickému koncertu im Miro Žbirka pridá aj slovenskú premiéru nového dokumentárneho filmu Čo bolí, to prebolí o vzniku legendárneho Modrého albumu, ktorý tento rok oslavuje dvadsať rokov od vydania a krst jeho jubilejnej, v Abbey Road štúdiu remastrovanej LP a CD verzie s bonusmi.
Vznik dokumentárneho filmu Čo bolí, to prebolí, ktorý režisér Šimon Šafránek so scenáristom Honzom Vedralom začnú nakrúcať už tento mesiac môžu stále podporiť všetci, ktorí prispejú do crowdfundigovej kampane na Donio.cz, v ktorej sa doteraz vyzbieralo už viac ako 170 000 Kč.
Link: https://www.donio.cz/modryalbum
Vyzbieraná suma bude použitá na nakrúcanie filmu a dvadsať percent z vybranej sumy získa Nadačný fond Janel pri Fakultnej nemocnici Královské Vinohrady v Prahe, s ktorou Miro Žbirka dlhodobo aktívne spolupracuje.
Vstupenky na:
https://www.ticketportal.sk/event/Miro-Zbirka-Cinema-Acoustic-Tour
Aktualizované info:
https://www.zbirka.cz
https://www.facebook.com/MiroZbirka/
https://www.instagram.com/mirozbirka/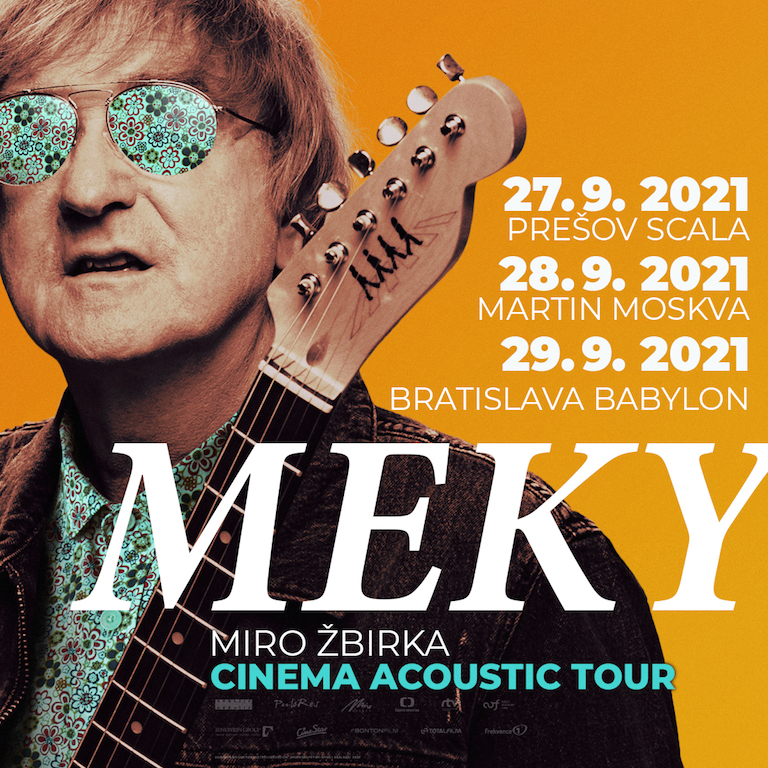 Zdroj: pro:messa