VYŠE 45-TISÍC ĽUDÍ SI V ANKETE RUKA HORE AWARDS ZVOLILO DJ-A A BUDÚCEHO PRODUCENTA EKG ZA TOHO NAJLEPŠIEHO DJ-A PRE ROK 2020 A PRÁVOM MU TOTO PRVENSTVO PATRÍ! SVOJ LEVEL NEUSTÁLE POSÚVA VYŠŠIE A PRÁVE DNES VYCHÁDZA JEHO NOVÝ PRODUCENTSKÝ TRACK "ASTRA 3 AM" PO 20-TICH ROKOCH S VIZUÁLOM, KTORÝ VYRÁŽA DYCH!
Miroslava Eckera alias DJ EKG netreba špeciálne predstavovať, keďže ide o jedného z najznámejších áčkových DJ´s nielen na našej elektronickej scéne, ale aj u našich susedov. aJeho hudobná cesta začala ešte pred 20-timi rokmi a aj skladbou "ASTRA" si tak nielen sebe, ale najmä svojim fanúšikom daruje špeciálny vizuál, ktorý režisérsky a strihovo zastrešili Peter Balent z Cesar Production, Kubo ČauSaBau a dronové zábery mal na starosti Samuel Pokorný. Skladba vznikla za suportu slovenského labelu MyBeat ( za kt. stoja Martin Cehelský, Drahosh a Elsy) pod dozorom Mirovho personálneho coacha Tibora Tomečka, celosvetovo známeho ako ReOrder.
" Na produkciu kvalitnej hudby treba veľa času, čo pred pandémiou nebolo možné stihnúť popri toľkých hraniach. Ale povedal som si, že si skúsim splniť túto métu a práve ReOrder, ktorý vydáva pravidelne songy napr. u takého mena ako je Armin Van Buuren, top 5 medzi svetovou DJ špičkou ma k tomu neustále povzbudzoval, začo som mu vďačný", predstavuje svojho mentora DJ EKG.
Samotný track nedostal názov "ASTRA 3 AM" náhodou. Ide hlavne o astronomickú symboliku hviezdy s kolaboráciou kvetu Astra, ktorú botanici nazývajú aj "kráľovská sedmokráska", keďže kvetmi sa vizuálne podobajú. Podľa starodávneho presvedčenia, vraj keď sa o polnoci postavíte medzi astry, bude počuť ako keby kvety komunikovali s hviezdami čiže niečo medzi nebom a zemou. A je ešte mnoho iných stories, ktoré by názov tracku ASTRA 3 AM dokonalo vystihli, ale tento sa najviac stotožňuje aj so samotným videoklipom.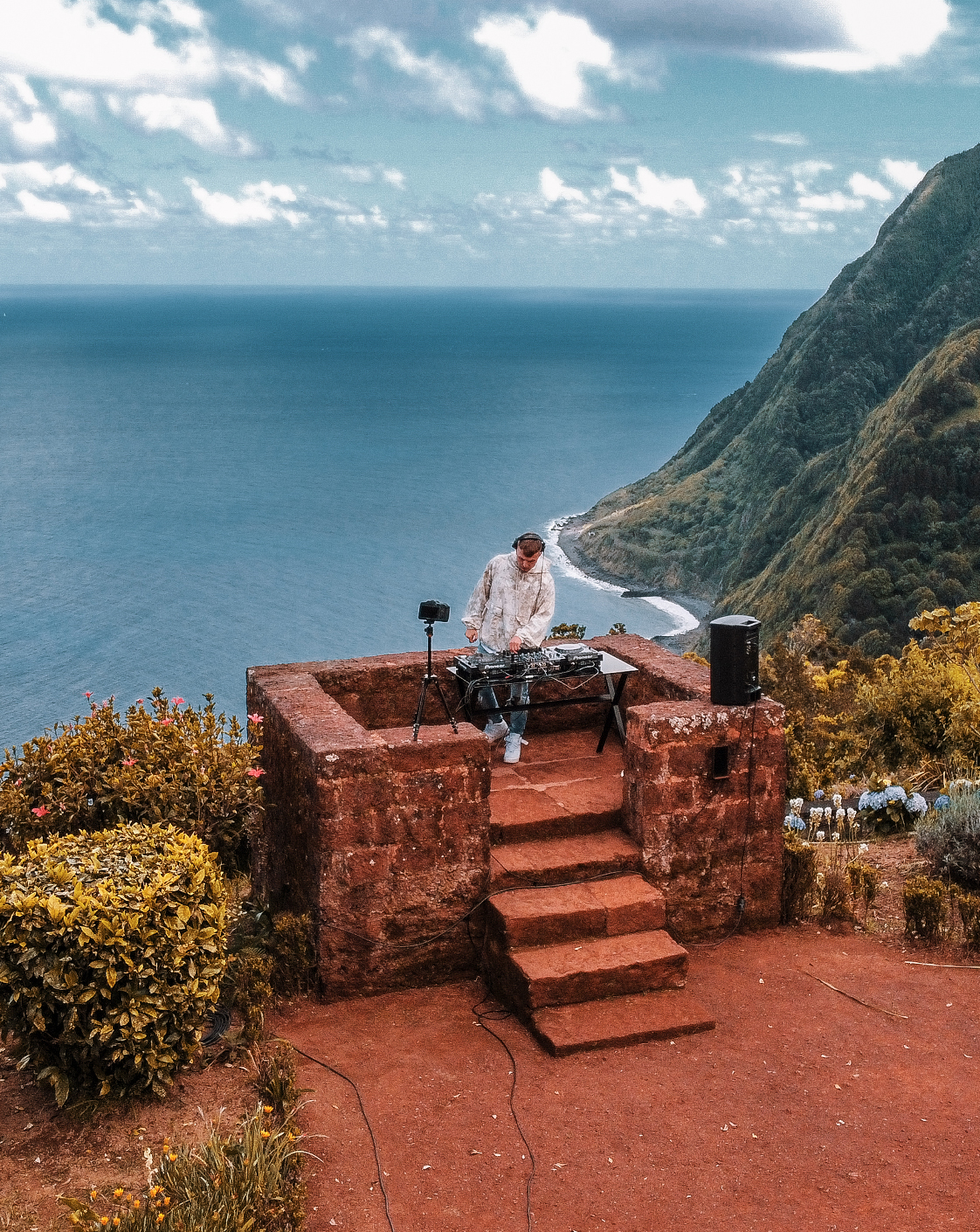 "Najprv som rozmýšľal nad iným názvom, ale ako som precítil ten song na Azorských ostrovoch, tak som vedel, že to chcem spojiť práve s touto symbolikou hviezdy a kvetu. Doslova to podčiarkuje aj celý ten videoklip – medzi nebom a zemou, keďže hrám na vrchole hory a za mnou je len obloha. A pritom námet natáčať práve tam vznikol úplne náhodne, keď mi napísal odtiaľ žijúci delegát, či to nechcem natočiť tam. A keďže moja séria Sunset Boulevard je hlavne o tom hrať na netradičných miestach, povedal som si, že to tento song po 20-rokoch zaslúži. Dúfam, že prenesiem cez vzniknutý vizuál ku ľuďom presne tú emóciu, akú som mal tam", uzatvára jeden z najlepších slovenských DJ-ov. DJ EKG nepotvrdil prípravy na album, práve naopak, zatiaľ chce vydávať postupne single, venovať sa novým, nádejným talentom a pokračovať ďalej v hraní na netradičných miestach. Jeho celý príbeh o tom ako si našiel cestu ku elektronickej hudbe, či jeho začiatky ako DJ viac prezradil aj v relácii Automat, kde ho vyspovedal Tomy Kotty – https://www.youtube.com/watch?v=ESNsgVLd3G0 .
https://www.instagram.com/djekg/
https://www.instagram.com/mybeat_slovakia/
https://www.facebook.com/dj.ekg
Zdroj: PR/BRAND MANAŽÉR JANA TRELLOVÁ/RUKA HORE
Foto: KUBA.ČAUSABAU