Yael vydáva song Víťaz /link YT/, ktorým upriamuje pozornosť natémy samoty a depresie u mladých ľudí. Skladba vychádza aj s temnýmvideoklipom, ktorým sa Matúš prezentoval aj vo vizuáli k októbrovejnahrávke Zvesť. Herec s exotickým vzhľadom sa okrem hudobnej kariéry zviditeľnil aj účinkovaním v seriáli Pán profesor.
Na začiatku roka prekvapil verejnosť svojou prvou skladbou Made Of Gold. Odvtedy sa však už vo svetemuziky výrazne posunul. Prišlo viacero featuringov, hviezdna spolupráca sPuertom v coversongu Vďaka Ti a dnes prichádza novinka, ktorápredznamenáva nový veľký projekt. O všetkom sa nižšie dozvieš viac, Yael nám totiž povedal bližšie informácie o myšlienke songu, aj o pripravovanomveľkom projekte.
Yael vydáva song Víťaz: Slová mladého rappera o myšlienke textu
"Skladba Víťaz je podľa mňa v štýle R&B a dostávam sa v nej do hlasovej polohy, ktorá je pre mňa nová. Ale aj čo sa týka hudby a formy skladby. Za mňa to bolo niečo iné, nové, chcel som už dlhšie vyskúšať čosi také. Spievam o tom, že už nechcem byť sáma že hľadám niečo, čo ma vytiahne zo samoty. Aby som už neprežíval pocity, ktoré človek zažíva počas samoty a počas depresívnych a osamelých časov. Je to prvá vec z pripravovaného veľkého projektu, na ktorý sa už veľmi teším, ale to je všetko, čo k nemu zatiaľ poviem. Chcel by som ľudí povzbudiť k tomu, aby sa nebáli rozprávať sa o témach samoty a depresie. Je to niečo, o čom sa veľa nehovorí, alebo je to tabu. Častokrát si ľudia môžu myslieť, že ide len o nejaké nariekanie, ale je to vážna vec. Nedávno som sa podobnej téme venoval aj v spolupráci s Nadáciou TV Markíza. Je to za mňa teda dôležitá téma, ktorá sa najviac týka mladých ľudí, ktorí sú oddelení odspoločnosti a tým sa im dostáva pocit samoty…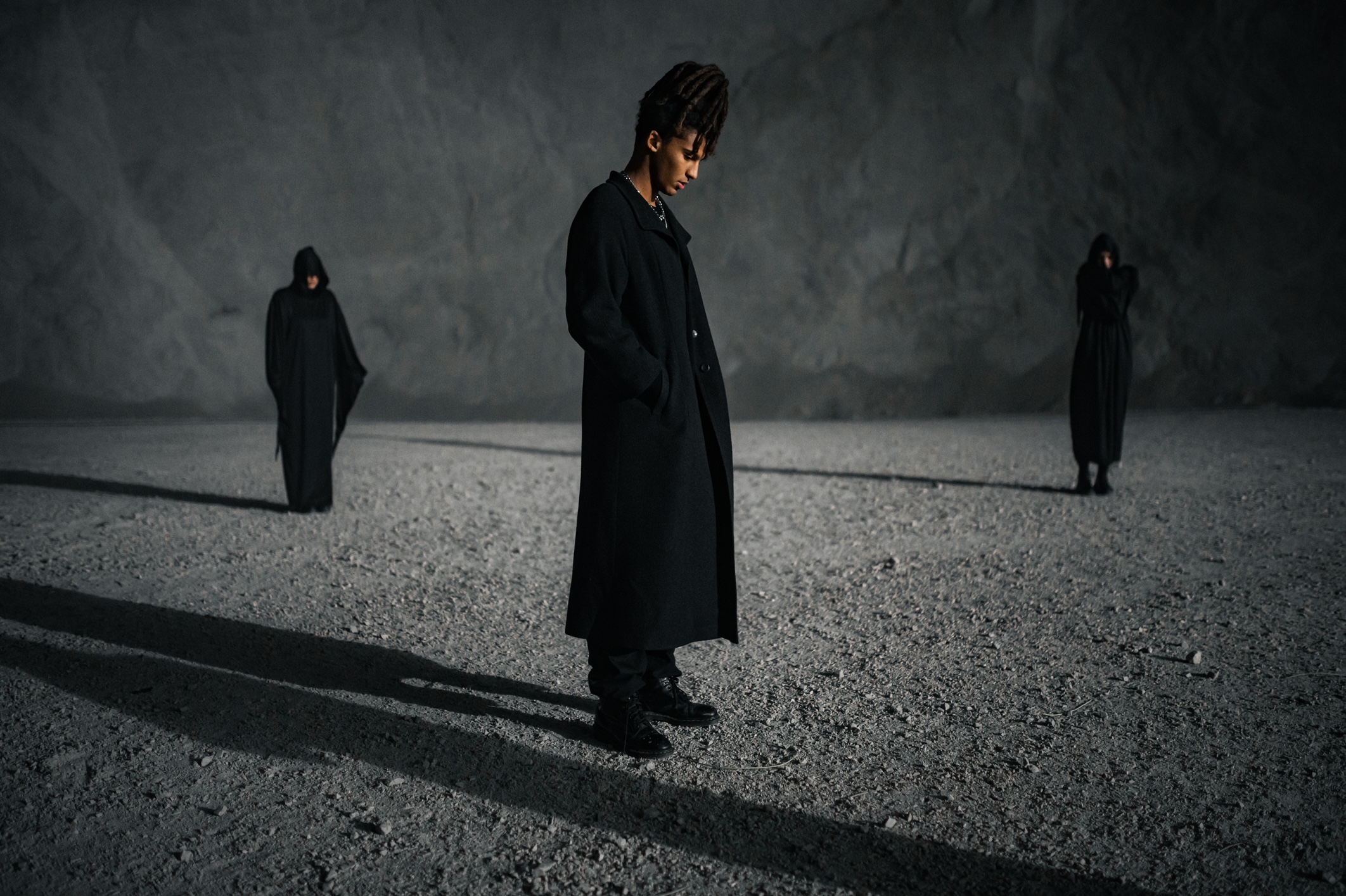 Buďte silní, všetko bude v poriadku. Prajem Vám veľa zdravia, šťastia, lásky a dúfam, že sa vám song Víťaz bude páčiť," ozrejmuje mladý umelec.
Mladý Matúš Kolárovský a jeho dôvod Spevák savyjadril aj k myšlienke, ktorá je za názvom skladby: "Prečo Víťaz? Podľa mňa by chcel byť víťazom každý z nás. Najmä čo sa týka tém, ktorých sa pesnička dotýka. Ja osobne by som sa chcel do podobných situácií dostať a vyjsť z nich ako víťaz, urobilo by ma to silnejším. V nahrávke narážam aj na to, že bez výhry nie som víťaz, čo je celkom logické, ale skôr hľadám východisko," hovorí Yael
V populárnom televíznom seriáli vystupuje v roli mladého Hasana, študenta strednej školy. Jeho otec pochádza z Južnej Afriky, mama z bratislavskej Petržalky a stretli sa v Londýne. Má troch súrodencov, brata Oskara a sestry Miu a Lujzu. Po skončení štúdia na strednej škole zatiaľ na tú vysokú nenastúpil kvôli rozbehnutým hereckým, hudobným a modelingovým aktivitám. Venuje sa aj modelingu, je registrovaný v agentúre vo viacerých krajinách Európy a bol už súčasťou reklamy talianskej módnej značky Valentino.
INSTAGRAM: https://www.instagram.com/matuskolarovsky/
Zdroj: PR/BRAND MANAŽÉR JANA TRELLOVÁ/RUKA HORE
Foto: Andrej Hrušovský