Po singloch "Smíšený pocity" a "Cash" prichádza spevák, pesničkár a textár Xindl X s ďalšou predzvesťou nového albumu. Citlivá balada "Černý stíny" pritom pôvodne vznikala ako elektronická skladba. "Aj keď som tu pesničku mal rád, stále som mal pocit, že jej niečo chýba. A potom sme si ju raz s Honzom Steinsdörferem skúsili zahrať len s klavírom a naraz začala hádzať úplne nové emócie," popisuje spevák proces finálneho diela, ktorého pôvodný hudobný podklad vymysleli Kenny Rough a Tomáš Rothschedl. Hlavných rolí sa vo videoklipe z dielne Petra Lexu ujali herci Veronika Khek Kubařová a Matouš Ruml.
"Je to pre mňa pieseň o slovách, ktoré nejdú vziať späť a o citoch, ktoré to, čo nejde vziať späť, prekonávajú," popisuje Xindl X. A že sa najnovšia skladba vymyká obvyklej tvorbe a predstavuje niečo výnimočné si tiež myslí režisér klipu Petr Lexa. "Priznám sa, že keď mi Ondra po prvýkrát poslal na vypočutie, zrovna som niekam išiel v noci autom, pustil som si ju a na chvíľku som musel zastaviť, ako ma to dojalo. Za mňa je to jedna z najsilnejších pesničiek, aké Ondra napísal," myslí si.
Režisér a frontman kapely SLZA preto neodmietol príležitosť vizuálne stvárniť pieseň "Černý stíny". Aj keď to bolo produkčne náročnejšie, rozhodol sa Petr Lexa pre natáčanie v noci a do hlavných rolí obsadil na prianie Xindla X ­– Veroniku Khek Kubařovú a Matouša Rumlu. "Obaja boli skvelí. Je to pre mňa vždy radosť a ďalšia veľká skúsenosť môcť v klipe režírovať tak úžasných hercov," popisuje Lexa.
Veroniku plánoval Ondřej Ládek do klipu osloviť už od doby, čo spolu súťažili v StarDance, no čakal na vhodnú príležitosť. "Kedysi som trochu závidela Matoušovi, že hral Ondrovi v klipe, tak mám radosť, že sme si v ňom teraz zahrali spolu. A že okrem StarDance nás všetkých troch bude spájať ešte niečo ďalšie. Akurát táto pieseň mi príde niečím úplne nová. Je krehká a citlivá," hovorí obľúbená herečka.
Matouš Ruml v jeho videoklipe exceluje už po druhýkrát. "S Ondřejom sa poznáme dlho a vždy som ho obdivoval nielen ako speváka a interpreta, ale tiež ako skvelého textára. Preto ma hneď lákala ponuka zahrať si v ďalšom jeho videoklipe, ktorý má trochu iný odtieň a náladu, než akú by sme si napríklad predstavovali," myslí si Ruml, ktorý sa objavil už predošle v hite "Anděl".
Xindl X je aktuálne na klubovom turné naprieč celou Českou republikou pri príležitosti 15 výročia na scéne a tiež 15. výročia od vydania prvého albumu Návod na čtení manuálu, ktorý úplne prvýkrát vychádza aj na vinyle
Turné odštartovalo koncertom v Prahe a pokračuje do Brna (8.11.), Plzne (10.11.), Mladej Boleslavi (11.11.), Krnova (17.11.), Vysokého Mýta (18.11.), Bratislavy (23.11.), Nového Mesta nad Váhom (24.11.) a Košíc (25.11.). Jako host vystoupí skupina Crossband.
Xindl X – Černý stíny
STREAMINGOVÉ SLUŽBY
Xindl X – Černý stíny
Autoři: Ondřej Ládek, Kenny Rough, Tomáš Rothschedl, Jan Steinsdorfer
ISRC: CZUM72301026
(P) 2023 Universal Music
www.facebook.com/xindlxofficial
www.instagram.com/xindlxofficial/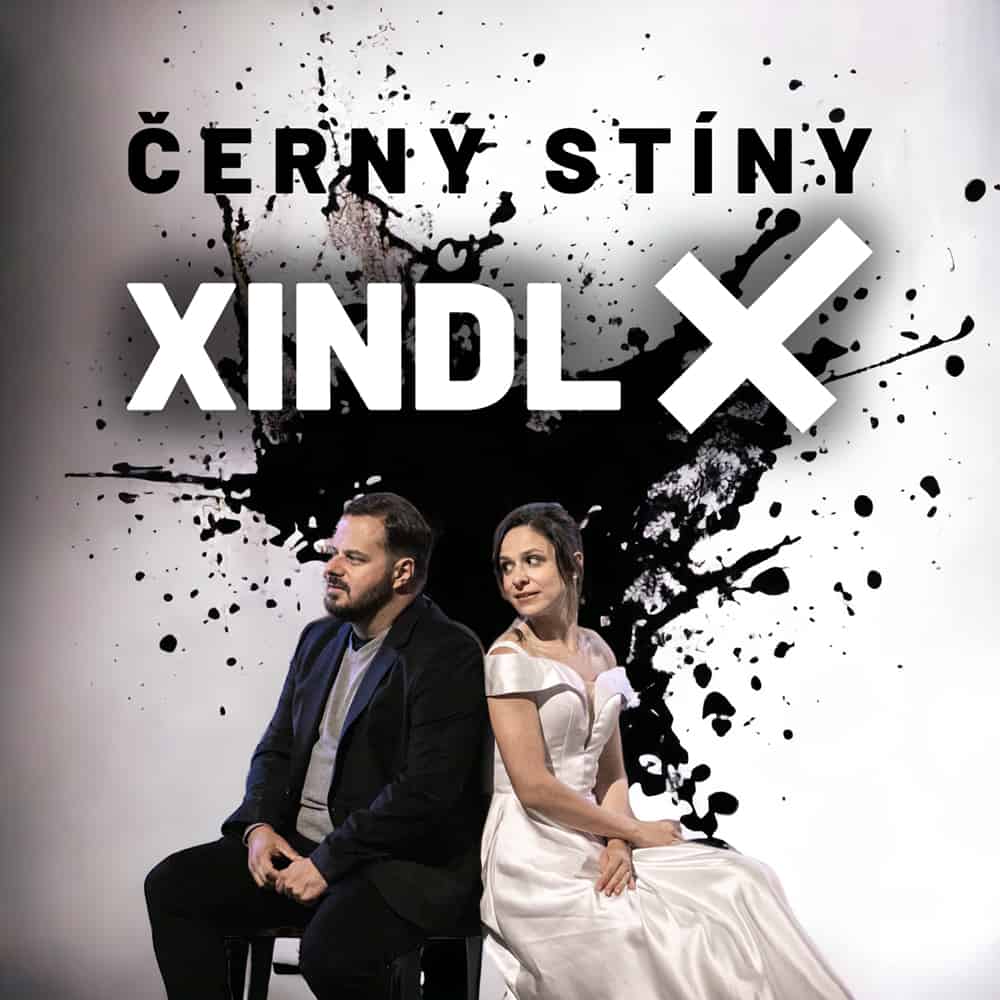 Zdroj: TS