Bratislava sa teší výbornej správe. Americká alternatívna rocková kapela X Ambassadors (známa aj pod skratkou XA) vydala svoj druhý štúdiový album ORION, ktorým odštartovala svetové turné THE ORION TOUR a nevynechá ani naše hlavné mesto. 9.marca 2020 v MMC klube si môžete užiť túto kapelu naživo!
X Ambassadors funguje už od roku 2009, no na európsky trh sa dostali až neskôr. Napriek tomu sa možu pochváliť množstvom úspešných spoluprác s kapelami ako Imagine Dragons, The Lumineers, Panic at the Disco!, Jimmy Eat World, alebo Eminem.
Súrodenci Sam (spev) a Casey (klávesy) Harris a bubeník Adam Levine si vyslúžili nomináciu na Billboard Music Awards v kategórii Top Rock Song za skladbu Renegades. Pomohla im získať pozornosť vydavateľstva a následne podpísať zmluvu, čo kapela považuje za ich zlomový bod.
Momentálne majú na svojom konte album VHS a ich novinkou je album Orion. Posledný album je najosobnejším počinom kapely. ,, Môj brat, klávesista Casey je od narodenia slepý. Ostáva mu 10% zraku a najlepšie rozoznáva vysoko kontrastné obrysy v týchto farbách. Album preto tak vyzerá, aby z neho mal niečo aj on. Na vinyloch bude použité aj Braillovo písmo, aby si aj nevidiaci fanúšikovia vedeli prečítať čo tam je napísané, " vysvetľuje spevák kapely.
Kapela prvýkrát vystúpi na Slovensku 9.marca 2020 v MMC klube v Bratislave.
Vstupenky a viac informácií na www.xl.sk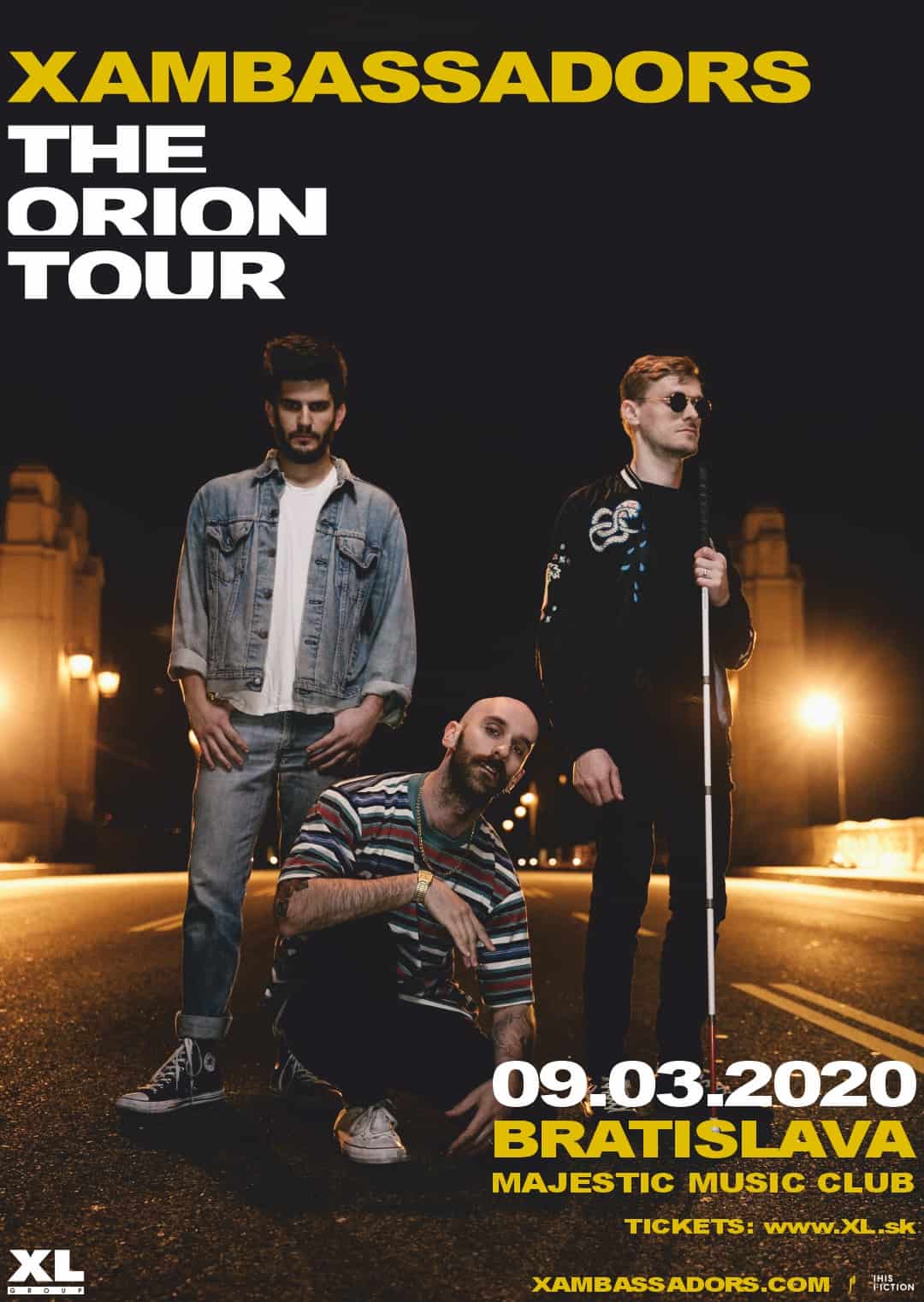 Zdroj: XL