White Lies přijedou 5. května 2022 do pražského Lucerna Music Baru s novým v pořadí už šestým albem As I Try Not To Fall Apart, které vychází 18. února 2022 na [PIAS]. Jako první ochutnávku z nové desky zveřejnili dnes stejnojmennou titulní píseň s videoklipem. Vstupenky za 690 Kč + poplatky pořídíte od čtvrtka 30. 9. 11:00 na webu Lucerna Music Baru a GoOut.cz. Na místě 790 Kč.

"Písničku As I Try Not To Fall Apart jsme složili docela rychle, jednou pozdě v noci, a takhle rychle složené věci přijdou často přímo ze srdce a nevymýšlí se hlavou. Chtěli jsme, aby melodie byla takový hymnus, aby ten upřímný text měl jakousi váhu, i když to má kabát popové písničky. Je to o přijetí lidské zranitelnosti, o vědomí, že je ok, když vás něco zlomí. Nikdy nebyla vhodnější doba nahlas říct, že je ok nebýt ok," popisují White Lies nový singl.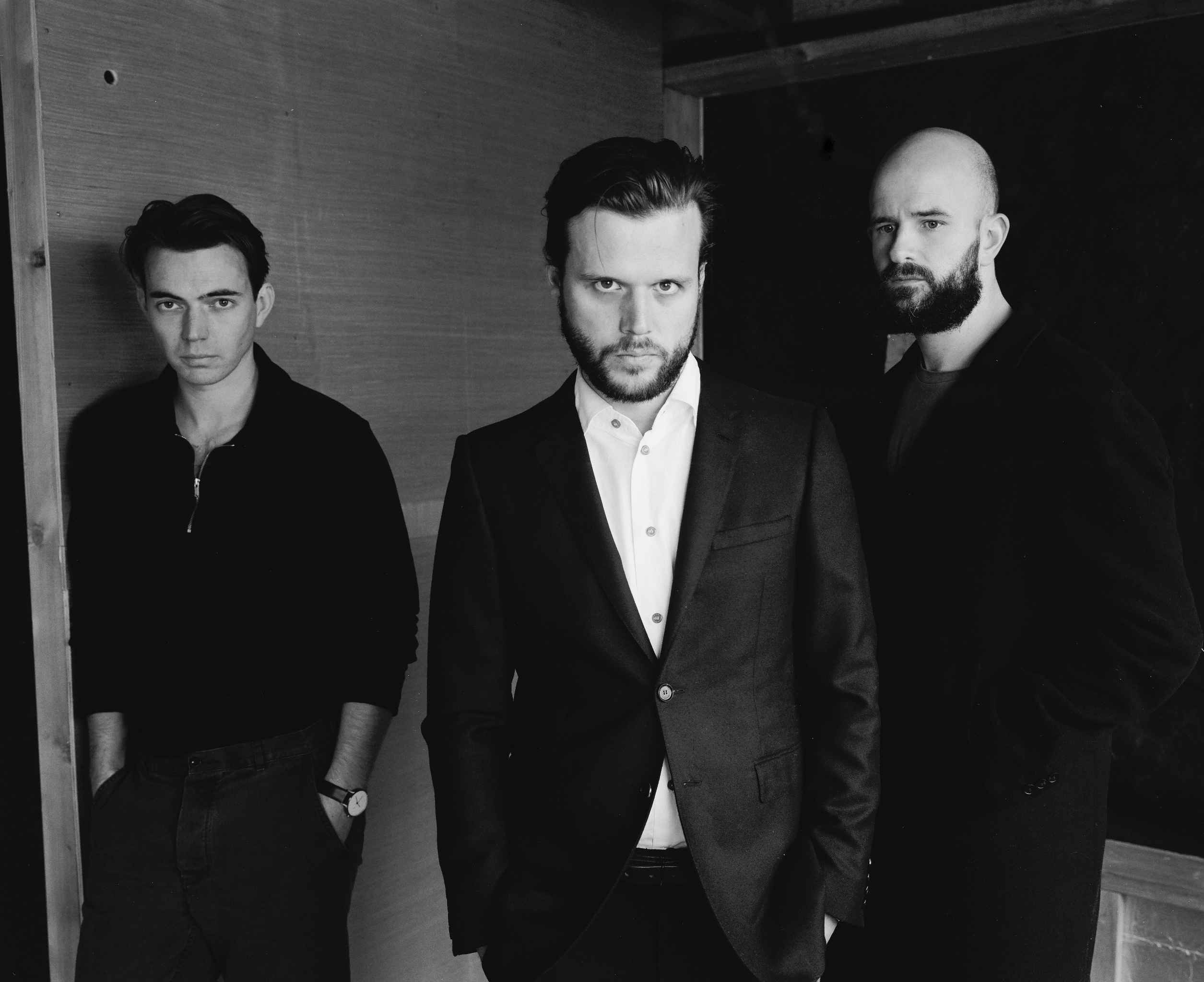 Album As I Try Not To Fall Apart bylo nahráno během dvou studiových sessions a je to dosud jejich nejexpanzivnější album – na albu najdete výbušný rock, elektropopové pecky, progrockovou invenci, funkovou příchuť a skvostné melodie. Kapela desku nahrávala s dlouholetým spolupracovníkem producentem Edem Bullerem, s kterým vytvořili mnoho svých alb včetně debutu To Lose My Life…, a s Claudiusem Mittendorferem (Weezer, Panic! At The Disco), který také produkoval několik skladeb a celé album míchal.
White Lies jsou jedna z největších kytarových kapel současnosti v Británii a jejich poslední album Five získalo v roce 2019 skvělé kritiky s následujícím vyprodaným turné včetně několika koncertů v Brixton Academy. Skupina s alby Ritual z roku 2011, BIG TV z roku 2013 a Friends z roku 2016 získávala další a další fanoušky po celém světě a podnikla vyprodaná turné po celé Evropě.
White Lies jsou: Harry McVeigh (zpěv / kytara), Charles Cave (basová kytara) & Jack Lawrence-Brown (bicí).
Album si můžete už teď objednat zde: https://ffm.to/white_lies_as_i_try_not_to_fall_apart_album
White Lies / UK
As I Try Not To Fall Apart
5. 5. 2022, doors 20:00
Lucerna Music Bar, Praha
www.musicbar.cz
Vstupenky online: https://musicbar.cz/cs/program/white-lies-uk-5/
Nový videoklip: https://www.youtube.com/watch?v=wt5Zu767sz8
Facebook událost: https://www.facebook.com/events/2992996870974374/
Ticket link: https://musicbar.cz/cs/program/white-lies-uk-5/
https://www.whitelies.com/
www.musicbar.cz
www.facebook.com/lucernamusicbar
www.instagram.com/lucernamusicbar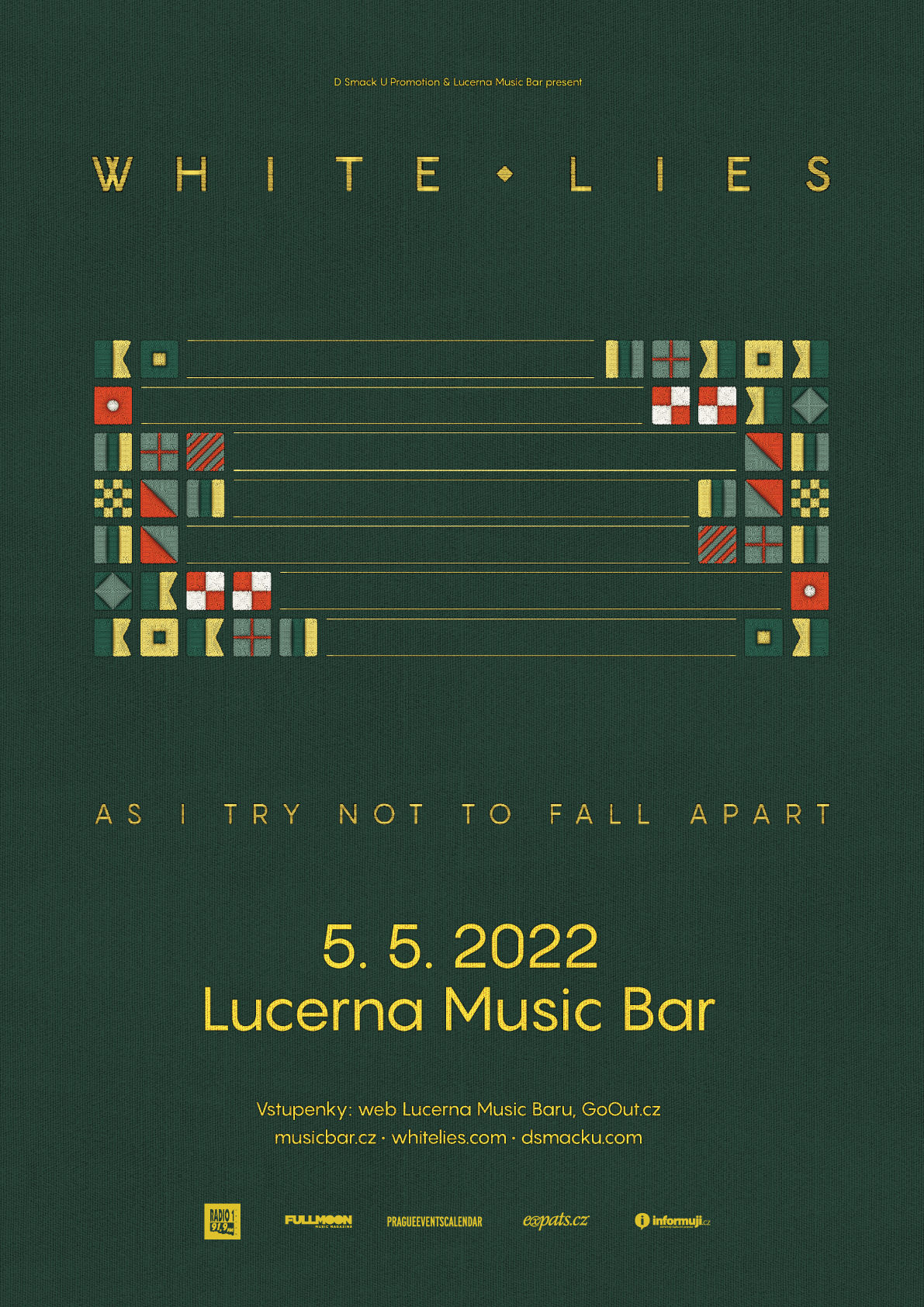 Zdroj: TS