Stano

Čorej vydáva tretí

album

Úzkej Krajiny inšpirovaný objavom držiteľa nobelovej ceny za fyziku Rogera Penrosea, za rok 2020. Novinku Elektromagnetický život predstaví už dnes spoločne s ďalšími jedenástimi muzikantmi v bezplatnom live streame na facebookovom profile kapely Úzka Krajina z Basem3nt Recording Studia Vlada "Randyho" Gnepu.
Roger Penrose vypočítal a vedecky dokázal, že vesmír je cyklický. Na začiatku všetko vzniká z jediného bodu, vzniká hmota, náš materiálny svet. Vesmír sa donekonečna rozširuje. Na konci, keď sa všetka hmota rozpínaním vesmíru zmení na energiu, stratí sa dimenzia priestoru a vzdialenosti. Vtedy sa vesmír zmení na singularitu, stane sa jediným bodom a rozpínanie začína odznova.To sa cyklicky opakuje.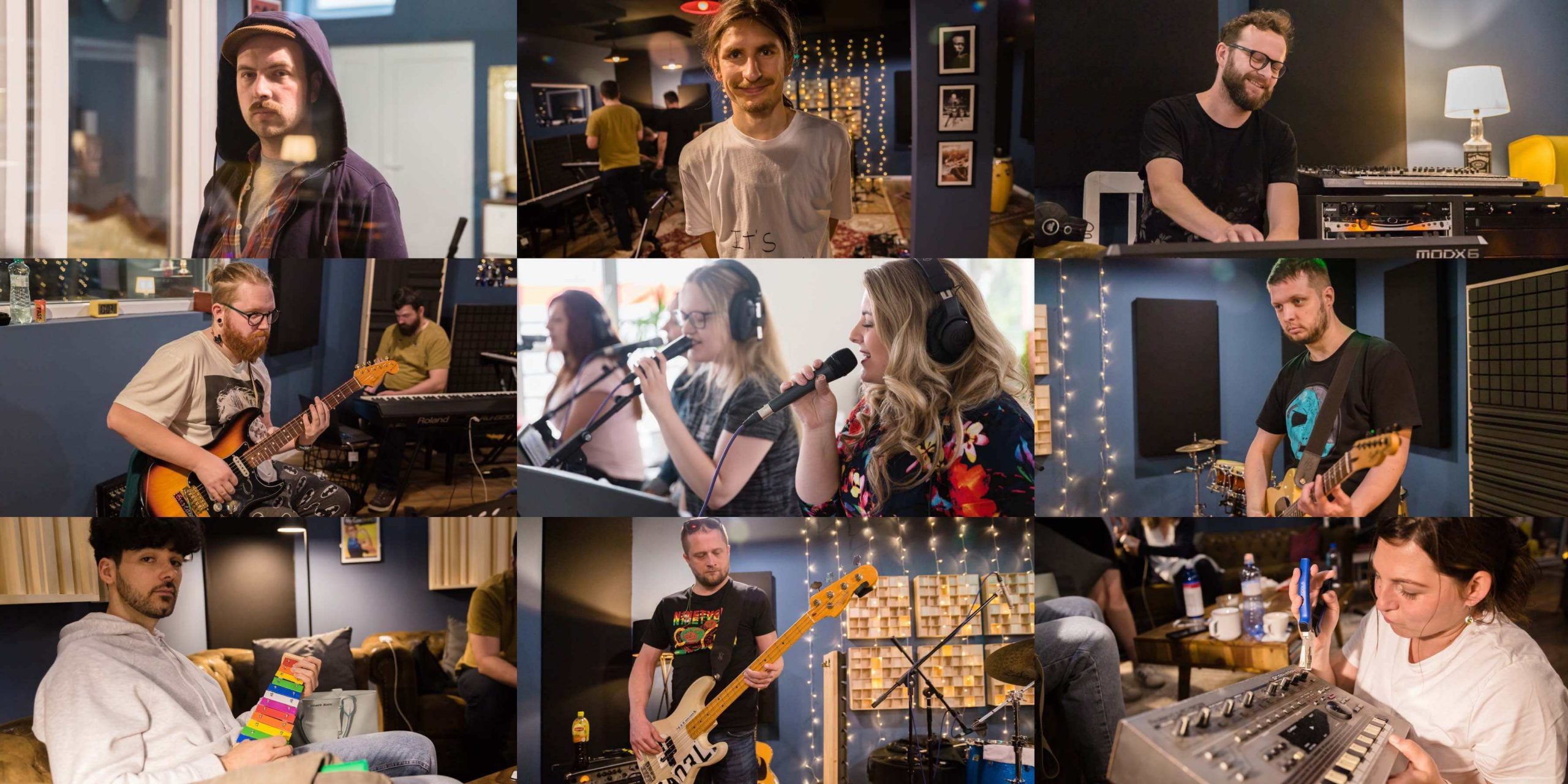 "Keď som počul o tejto potvrdenej vedeckej teórii, začal sa mi v hlave odvíjať príbeh pre tento album. Príbeh o tom, čo musí dosiahnuť civilizácia mysliacich bytostí na to, aby dokázala vznik a zánik vesmíru premostiť bez deštrukcie jej znalostí a bytia, aby dokázala prežiť nekonečný počet týchto cyklov. Je to konceptuálna nahrávka, ktorá trvá cez 60 minút, pretože som chcel obsiahnuť bod nula až nekonečno. Je neuveriteľné, že žijeme v takomto svete," reflektuje Stano Čorej.
Celý album má svoju časovú líniu a jednotlivé skladby obsahujú obrazy odvodené z vedeckej práce Rogera Penrosea, či autorov sci-fi žánru. Keďže Úzka Krajina je autorský projekt Stana Čoreja, je autorom hudby aj textov. "Pripravil som demá a na ich základe prebieha nahrávanie, ktoré v týchto dňoch dokončujeme. Oficiálne vyjde Elektromagnetický život v najbližších týždňoch. V stredu 16. júna ho predstavíme naživo v takmer finálnej podobe počas live streamu v dvanásťčlennej zostave."
Hudobník opäť pozval do projektu Martina Husovského (spev, klávesy), Miša Kráľa (basa), Juraja Kováča (gitara), Mira Szirmaia (perkusie), Bohuša Hajducha (spev) a pridali sa k nim bubeník Stano Geci, Martin Jeriga, ktorý aranžoval sláčikové nástroje aj orchestrálne pasáže. Album je stavaný pre mužské aj ženské spevácke zbory a tak zostavu kompletizujú Júlia Smolková, Diana Dunčková, Zuzana Banková a Alexandra Tkáčová.
"Ešte som nerobil taký veľký projekt a prijal by som aj väčšiu zostavu, keďže je postavený aj pre orchester. Ale toto je optimálna zostava. Teším sa na dnešný live stream a dúfam, že sa dostaneme aj na živé pódiá. Niečo sa už črtá,"dodáva Stano Čorej, ktorý v Úzkej krajine hrá na gitare.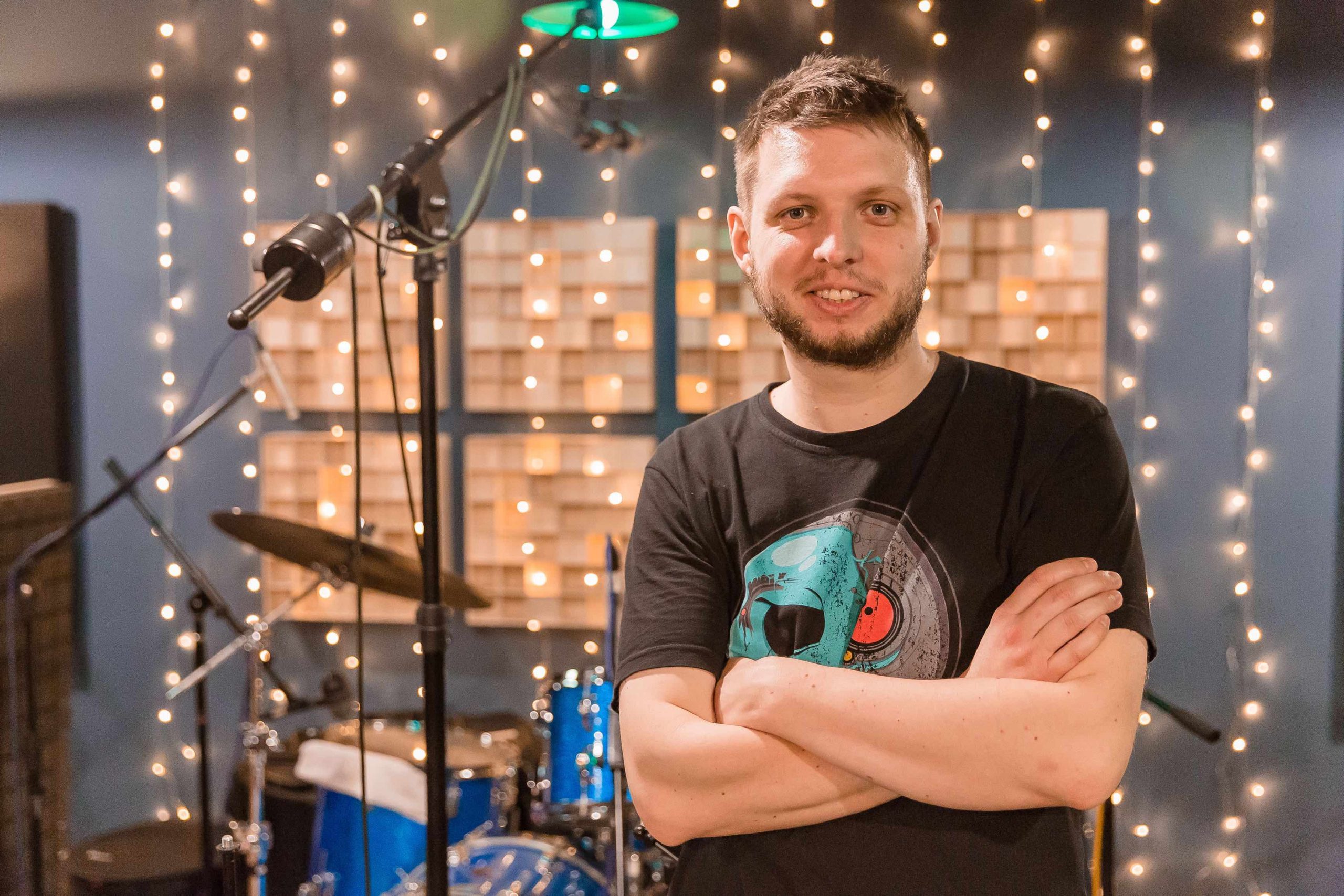 Po hudobnej stránke nadväzuje album na posledné dve skladby z predošlej nahrávky Poloľudia. Zatiaľ čo prvotina pozostáva zo skladieb, ktoré Stano Čorej zložil v priebehu desiatich rokov a Poloľudia vznikali päť rokov, Elektromagnetický život má takmer hotové za necelý rok aj s nahrávaním. "Som hrdý na tento projekt. Snažil som sa nepodľahnúť inštinktu nezasahovať do zložených vecí, práve naopak. Je to hlbšie, obsiahlejšie, niekedy máte pocit, že skladba končí, ale ona ide ďalej. S istou nadsádzkou to je pre mňa masívne, aj keď určite konceptuálne dielo."
Známe sú už aj niektoré názvy skladieb. Obľúbená je (en)Tropická Dovolenka, nechýbajú Medzihry 1 a 2, orchestrálne intro, ktoré pripravil Martin Jeriga, Nohy z Papiera a "už teraz legendárna hitovka Vlado. Paranoidný Android Dva je zatiaľ pracovný názov ďalšej skladby," prezrádza Stano Čorej.
Ako znie tretí album Úzkej krajiny s názvom Elektromagnetický život si môžete vypočuť pred jeho oficiálnym digitálnym vydaním už v stredu 16. júna o 19:00 hodine na facebookovom profile Úzkej krajiny. Tento projekt podporil z verejných zdrojov Fond na podporu umenia.
Redakciu informoval Edo Kopček, PR manažér Úzkej krajiny
Foto: Tomáš Telepák