Divadelný muzikál režiséra Davida Drábka, hudobného skladateľa Darka Krála a textára Tomáša Belka ELEFANTAZIE rozpráva príbeh a životné postoje skutočného Josepha Merricka, telesne postihnutého muža, ktorý sa pre svoju anomáliu stal koncom 19. storočia inventárom anglických panoptík. Život takzvaného "Slonieho muža" už inšpiroval množstvo tvorcov po celom svete…
Nápad na pôvodný český muzikál sa rodil v tíme režiséra Davida Drábka desať rokov. Joseph Merrick alias Sloní muž ho fascinoval svojou radosťou zo života, optimizmom a družnosťou napriek svojmu znetvorenému zovňajšku a ponižujúcemu zaobchádzaniu, s ktorým sa stretával.
"O tom, že hudbu bude skladať Darek Král, nebolo pochýb. Sme ohyzdne zrastené siamské dvojičky, vo svete umenia svojho druhu pošahané monštrá – a navyše parťáci už 30 rokov. Nepochyboval som, že Darkova hudba bude skvelá. A rovnako aj piesňové texty Tomáša Belka," glosuje svojich spolutvorcov režisér David Drábek.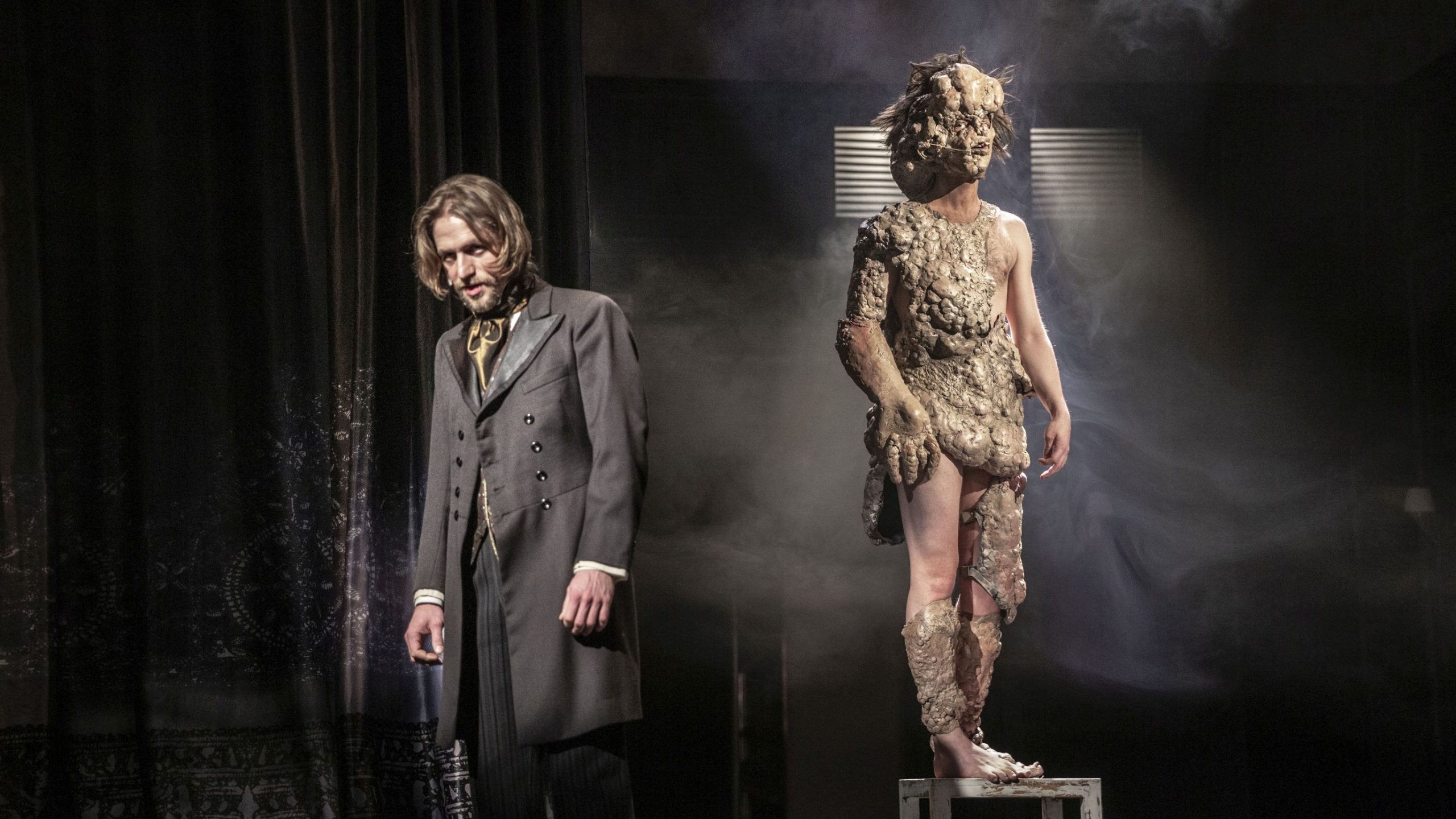 Premiéra ELEFANTAZIE sa konala 1. februára 2020 v pražskom Divadle ABC. Odvtedy ju, však prenasledujú protipandemické obmedzenia. Tento rok na jar sa tvorcovia spolu s vedením Městských divadel pražskýchrozhodli dať hudbe z ELEFANTAZIE priestor v nahrávacom štúdiu SONO. Album so štúdiovou nahrávkou vychádza na CD i v digitálnych formátoch v Supraphone v piatok 25. júna.
Na albume, rovnako ako v divadelnom spracovaní muzikálu, sa objaví hneď niekoľko talentovaných interpretov. Pre najznámejšieho z nich, Tomáša Klusa, je to úplne prvý návrat na divadelné dosky po absolvovaní DAMU spred desiatich rokov. Ďalej tu hrajú a spievajú Tomáš Havlínek, Petr Konáš, Kateřina Marie Fialová, Filip Březina, Tereza Marečková, Zdeněk Piškula, Kryštof Krhovják a ďalší. Režisér David Drábek k obsadeniu Tomáša Klusa podotkol: "Tomáš je svojou povahou doktor Treves, záchránca Slonieho muža. Vzbudil v nás dôveru a pri skúškach všetkých zaujal svojou skromnosťou, vľúdnosťou a profesionalitou."
Autor hudby Darek Král dodáva: "Každá pieseň musí ,fungovať' v mojej hlave či len pri klavíri – neskladám s pomocou rôznych virtuálnych nástrojov na počítači. Tie často ponúkajú jednoduchšie riešenie – možnosti efektov, paletu zvukových farieb. K týmto veciam sa dostávam až pri produkcii hudby v štúdiu. Samotné skladanie piesní trvalo pol roka, kolega Martin Sedláček potom so mnou spolupracoval na aranžmánoch sláčikovej sekcie, nahrávanie prebehlo v štúdiu SONO a o rytmické nástroje sa vo svojom štúdiu postaral Jan P. Muchow." Režisér David Drábek ešte poznamenal: "Milujem všetky tie skladby a nakazil som tým aj svoje okolie. Ich posolstvá sme vylepšovali celé roky."
ELEFANTAZIE sa na scéne Divadla ABC objaví hneď trikrát v rámci špeciálnych letných predstavení Městských divadel pražských, a to 20. júla, 23. a 24. augusta. Krst CD sa uskutoční na prvom z nich.
MULTILINK: https://lnk.to/ElefantazieID
Zdroj: TS