Základ projektu Ľubozvuk tvorí formácia Ľubomír Gašpar Cimbal Project, ktorá je na scéne od roku 2016. Ich debutové CD "The point of view" získalo prestížne ocenenie Radio Head Awards za najlepší album roka 2017 v oblasti world music. Základom ich tvorby je folklór rôznych národov v spojení s jazzovou hudbou. V projekte účinkujú Ľubomír Gašpar na cimbal, Jakub Tököly na klavír, Peter Korman na kontrabase a Kristián Kuruc na bicie.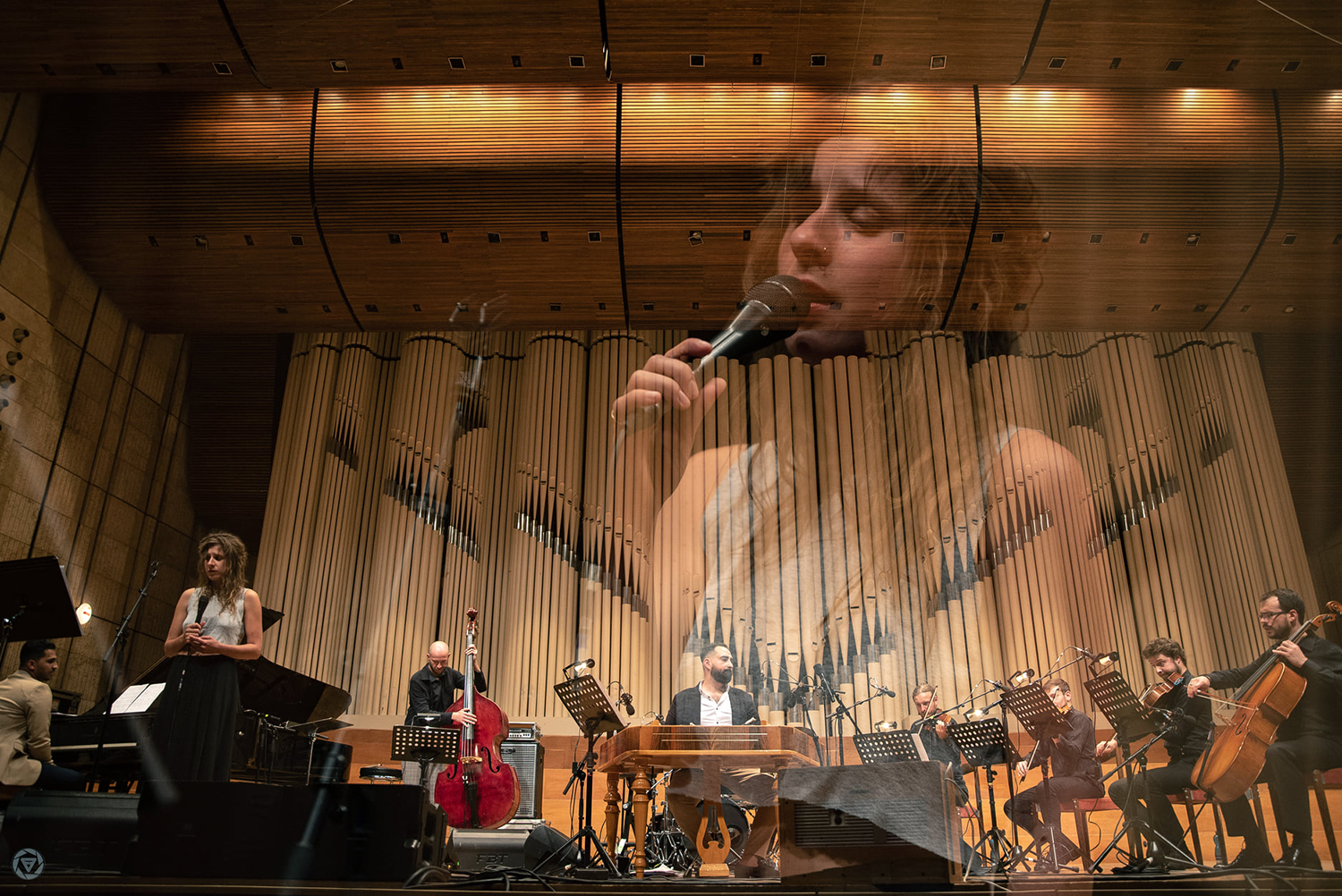 Slovami autora projektu Ľubozvuk, Ľubomíra Gašpara: " Myslím si, že sme už dozreli na slovenský folklór. Podľa mňa je to veľmi tenký ľad pri jeho aranžovaní, nadávkovať tú správnu dávku jazzu a klasiky aby to bolo vkusné, aby melódia nestratila svoj charakter. V predošlom projekte sme čerpali z folklóru rôznych národov tam sme mali veľký výber skladieb a nemali sme spev takže sme boli o dosť slobodnejší. V Ľubozvuku som sa pri mojich aranžmánoch snažil klásť dôraz na význam textu. V názve je síce Ľubomír Gašpar Cimbal Project, no zároveň je to náš spoločný projekt sme kapela. Vyberali sme skladby, ktoré sa nám páčia a som veľmi rád, že každý člen Cimbal Projectu urobil vlastný aranžmán a tým pádom ukazujeme cez hudbu to akí sme, pretože dušu umelca zrkadlí jeho tvorba.
V projekte účinkuje aj slovenská speváčka Sisa Fehér. Ľubomír Gašpar ich spoluprácu opisuje nasledovne: " Zaspievať ľudovú pieseň tak, že pod ňou znie kombinácia jazzovej hudby s klasickou nie je jednoduché aby to bolo vkusné. Keď som počul Sisu prvý krát pred tromi rokmi spievať, povedal som si, že ona je človek na ktorého som čakal, že s týmto človekom chcem spolupracovať. Je to presne ten typ spevu, farba hlasu, spôsob spievania, ktorý som hľadal a v nej našiel. Oslovil som ju cez kamaráta výborného huslistu Juraja Stieranku, ktorý nakoniec aj na CDčku v jednej skladbe hrá a aj ju aranžoval.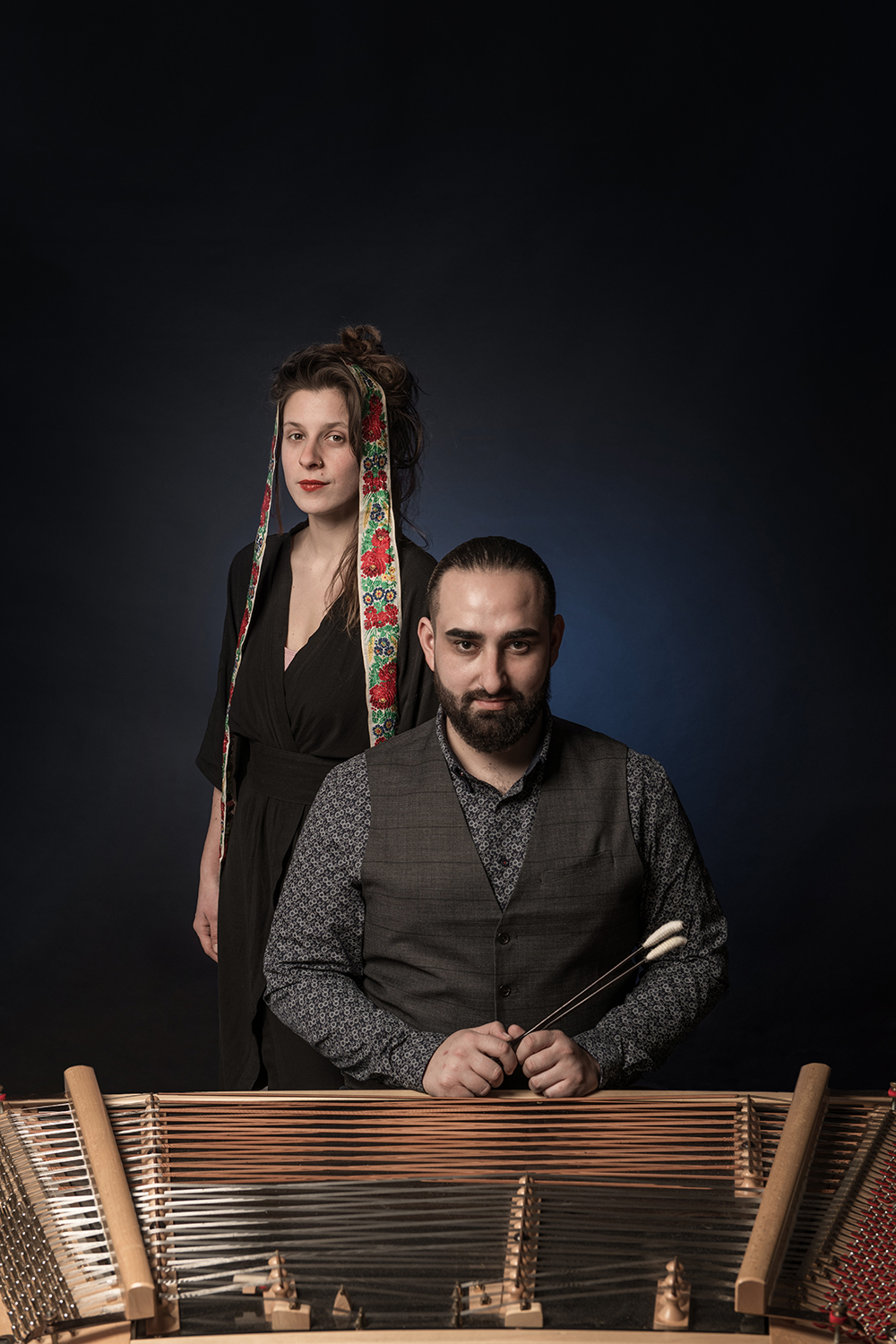 Projekt dopĺňa klasické kvarteto Spectrum Quartett, s ktorým mal možnosť Ľubomír Gašpar spolupracovať už v minulosti v rámci jeho druhej kapely Acalari Ensemble v ktorej hrá kontrabas. Osobná skúsenosť, kamarátske vzťahy a profesionálny prístup ho presvedčili natoľko, že kvarteto prizval aj do spolupráce v rámci projektu Ľubozvuk.
"Boli tam v tomto prípade aj kamarátske bližšie vzťahy ale hlavne sa mi páčilo ako hrajú. Ich profesionálny prístup a to že majú skúsenosť aj s iným žánrom. Je to veľká pomoc, lebo v jazze, alebo keď sa kombinujú žánre ten zápis nie je vždy možné úplne presne zapísať a občas tam treba inak frázovať. Chalani to z tej muziky vždy vycítia a dokonca nám dávajú návrhy, že chcete aby sme to hrali takto, alebo inak. Chápu tej muzike a majú s tým skúsenosť. Tá práca je vďaka tomu naozaj jednoduchšia a rýchlejšia" dopĺňa Ľubomír.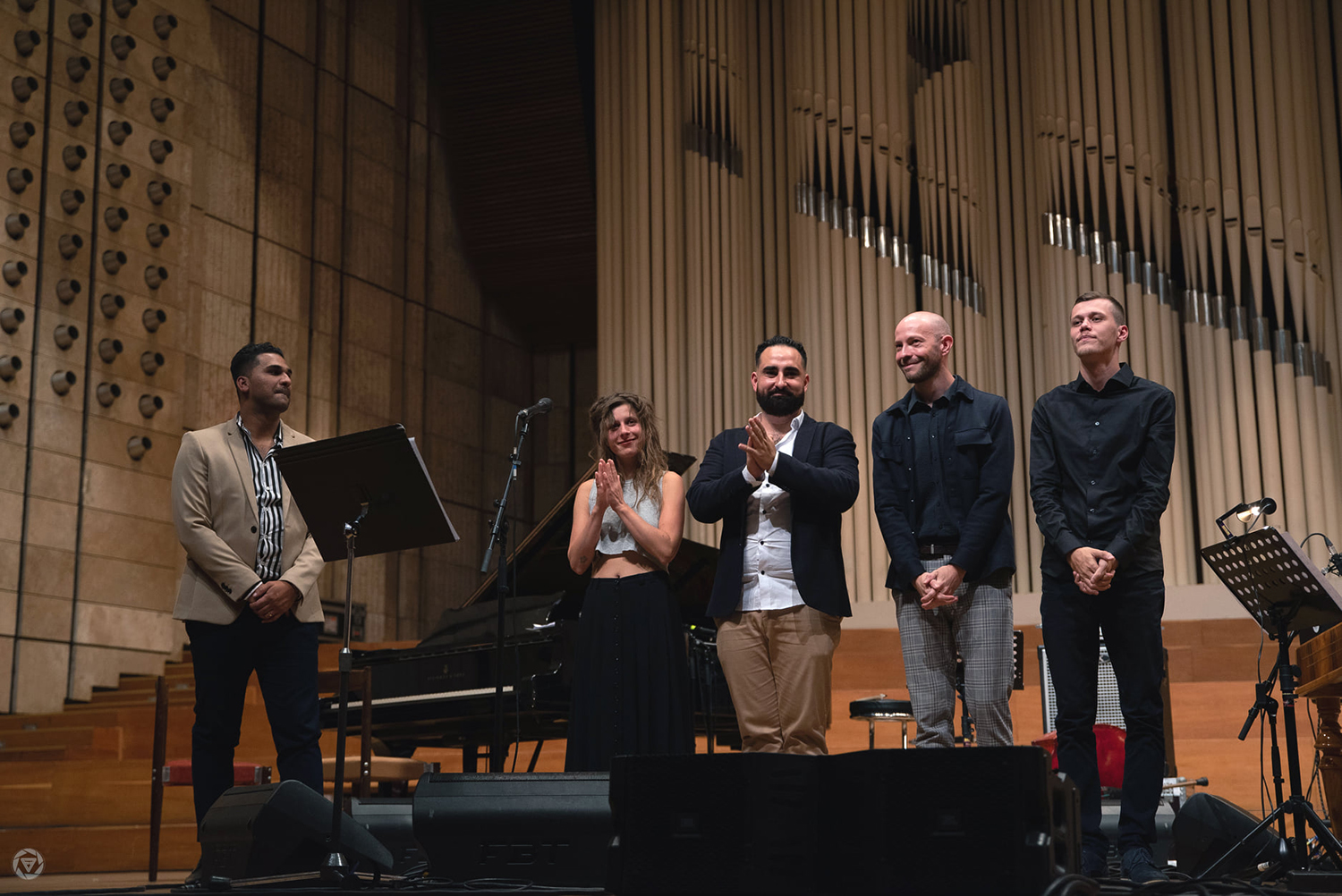 Žánrovo sa projekt nesnaží o nejaké škatuľkovanie. Práve naopak. Je to veľmi otvorené a treba si to vraj hlavne vypočuť.
"Je to spojenie folklóru, jazzu a klasickej hudby, ale má to vlastnú tvár. Podľa mňa si to treba vypočuť. Ja to neviem zaškatuľkovať do ničoho. Melódie slovenských piesní sú v podstate zachované, je tam veľký vplyv folklóru, veľký vplyv jazzu a klasickej hudby. Máme skladby, ktoré nie sú jazzové ako "Husička". Ja by som ju zaradil kľudne do niečoho medzi popom a world music. Špecialitka je, že v skladbe "Totá Heľpa", som cimbal prehnal cez zvukový efekt čím sa posunul na úplne nepoznané miesta a chcel by som sa tomu v budúcnosti venovať viac. Ďalej skladba "A tá moja nemoja" je zaujímavá tým že som v rámci môjho aranžmánu zachoval starý typ melódie, ktorú ma naučil najstarší brat môjho deda, ktorý bol známym huslistom na Podpoľaní, odkiaľ pochádzam. Tiež sa teším, že na prebale CD sú maľby mojej obľúbenej akademickej maliarky Kataríny Vavrovej."
Projekt vznikol, CD sa nahralo a ďalším logickým krokom je čo najviac koncertovať, predať čo najviac CD a v prvom rade krst. Túžbou hudobníkov je zorganizovať ho v peknej sále v Bratislave. Malo by sa tak stať v decembri. Držíme im palce.
Zdroj: TS