Každodenné varenie si vyžaduje mať veľké množstvo receptov po ruke. Ak máte najradšej len tie svoje, čo tak si vlastnú kuchársku knihu vydať? A čo keby vám s ňou pomohol samotný kuchársky majster Jamie Oliver? Premiérové časti relácie Ako vzniká nová veľká kuchárka s Jamiem Oliverom môžete sledovať na TV Paprika od 8.novembra o 20:30.

Sen každého gurmána
Na svete existuje veľké množstvo kuchárskych kníh, avšak takmer nikdy nám v nich nesadne úplne každý recept, či ingrediencia. Riešením je, recepty si trochu prispôsobiť na svoju podobu, ale kto si to má všetko pamätať? A kde si zapíšeme recepty, ktoré sme zdedili po svojej babičke? Možno podobne premýšľali aj súťažiaci, ktorí sa do šou prihlásili. Ale vydať si vlastnú kuchársku knihu nebude také jednoduché. Bojovať o ňu bude hneď 18, doteraz neobjavených, kuchárov Veľkej Británie, ktorí majú rôzne schopnosti a zručnosti. Spája ich však túžba dostať sa na vrchol kulinárskeho sveta a získať cenu, ktorá im zmení život: zmluvu s Michaelom Josephom z vydavateľstva Penguin Random House na vydanie vlastnej kuchárskej knihy. Nepôjde len o čo najprepracovanejšie recepty a ich prípravu, ale aj o zvládnutie stresu a konkurenčného prostredia. Mentorom a sprievodcom im bude sám kulinársky mág, Jamie Oliver. Určite sa máte na čo tešiť!
Nekompromisní porotcovia
Šou bude nielen nabitá skvelými a rozmanitými receptami, ktorými budú chcieť súťažiaci zaujať, ale účinkujúci budú podliehať aj prísnej porote zloženej z troch odborníkov. Hlavnou porotkyňou bude Louise Moore, ktorá je výkonnou riaditeľkou u Michaeala Josepha z vydavateľstva Penguin Random House. Vedie talentovaný vydavateľský tím, ktorý sa venuje vydávaniu najlepších komerčných titulov beletrie a literatúry faktu, vrátane najpredávanejších autorov, ako sú Jamie Oliver, Marian Keyes, Jojo Moyes, Dawn French, Stephen Fry, Sue Townsend a Sue Perkins. Druhým porotcom bude Jimi Famurewa, britsko-nigérijský autor, hlásateľ, novinár na voľnej nohe a pravidelný hosťujúci porotca v seriáli MasterChef a v súčasnosti je hlavným kritikom reštaurácií v denníku Evening Standard.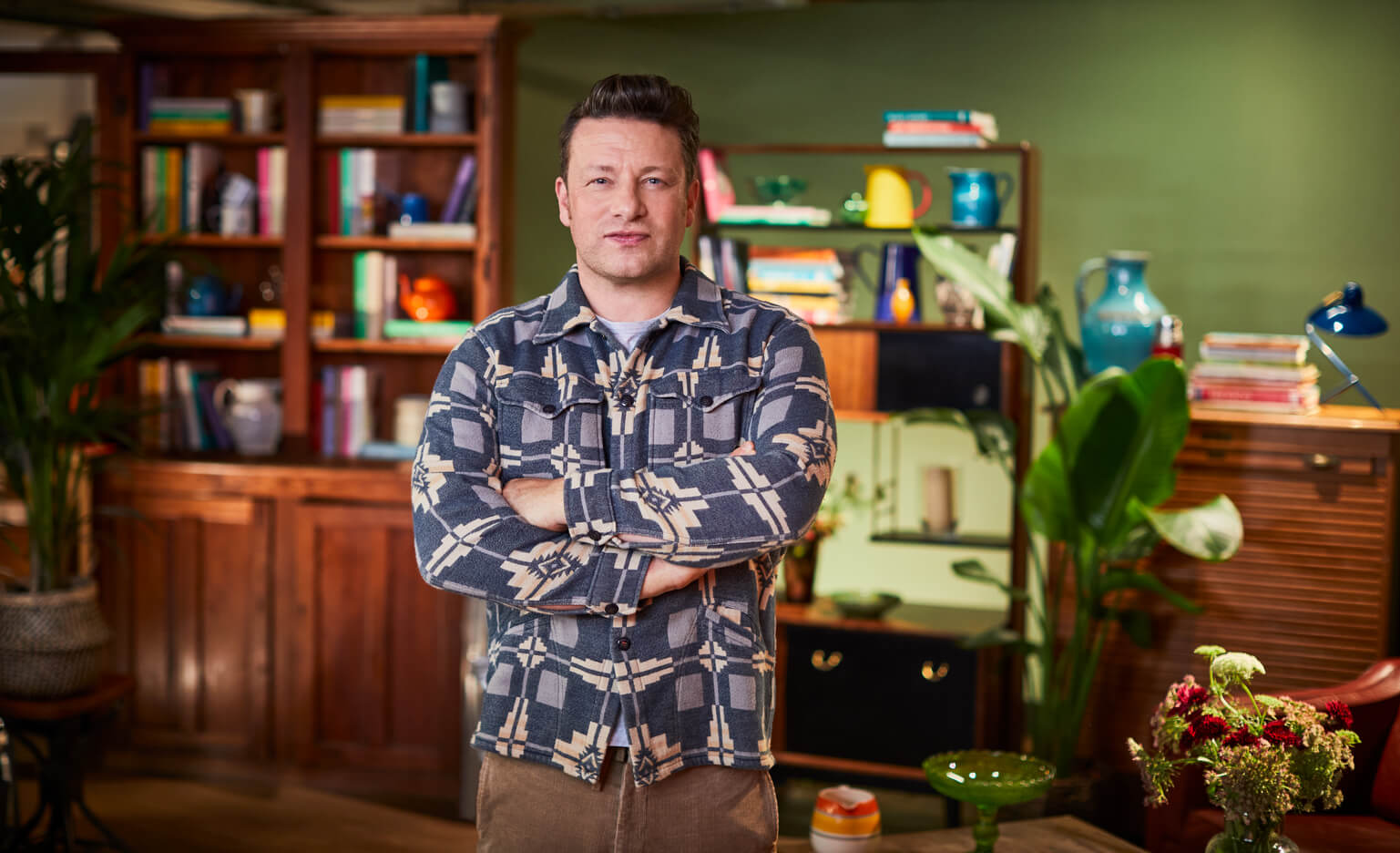 Na posledné porotcovské miesto zasadne Georgina Hayden, ktorá je kuchárkou, spisovateľkou a štylistkou zo severného Londýna, píše pre publikácie ako The Telegraph, Delicious magazine a Observer Food Monthly. Vyrastala nad grécko-cyperskou tavernou svojich starých rodičov a lásku k vareniu si vypestovala vďaka receptom, ktoré jej odovzdávali. Mentora Jamieho Olivera ani netreba predstavovať – britský kuchár, autor kuchárskych kníh, moderátor, podnikateľ v oblasti gastronómie, skrátka multifunkčný pán kuchyne. Je známy aj ako šéfkuchár bez čapice. Jamie uvádzal niekoľko televíznych show s tematikou varenia a je autorom niekoľkých kuchárskych kníh.
Ak vás baví sledovať súboj kuchárov a popritom sa inšpirovať novými receptami, sledujte novú reláciu Ako vzniká nová veľká kuchárka s Jamiem Oliverom už 8. novembra o 20:30 na televíznej stanici TV Paprika.
Zdroj: AMC