Po výborném OnLive křtu loňské albové novinky Jedna Nula v Airship Online Studiu DOX+ by možná leckdo čekal chvíli klidu, ale Tata Bojs i nadále sypou jednu zajímavou novinku za druhou. Kritikou i fanoušky vřele přijatá albová novinka, kterou například Musicserver.cz označil za nejlepší tuzemské album loňského roku a Tatáči s ní mají hned tři želízka v ohni v Cenách Anděl 2020 (v kategoriích Album, Skladba a Skupina roku), se dočkala svého prvního remixu a především také netrpělivě očekávané vinylové verze. Pro tu si kapela navíc nachystala jednu velkou libůstku – novou verzi skladby Tajemství s Anetou Langerovou!
"V první verzi sice písnička žádným duetem nebyla, ale od začátku jsme v ní pracovali s češtinou i francouzštinou zároveň. Nápad rozmluvy dvou lidí opačného pohlaví o nevyřčeném tajemství tomu už pak dal jasný směr. Oslovili jsme jednu zpěvačku, ta kývla, nazpívala a my byli nadšení! Potom nás ale napadlo udělat něco, co jsme ještě nikdy neudělali. Oslovit ještě jednu zpěvačku a natočit s ní duet také, ovšem jeho druhou, opačnou část. Také kývla, také nazpívala a my byli zase nadšení! Pak ale přišel celkem předpokládatelný problém: Které verzi dát přednost? Obě byly skvělé, každá úplně jiným způsobem. Navíc to, že Aneta a Emma nazpívaly každá jinou část písničky, tyto verze odlišovalo ještě více. Vyřešili jsme to nakonec po svém: Každá písnička vychází na jiném nosiči. Emma na CD, Aneta na LP," vysvětluje kapela celou genezi Tajemství.
Hodně unikátní koncept Tata Bojs s hravostí sobě vlastní dotáhli k dokonalosti, když bylo jasné, že souběžné vydání Jedna nula na CD a LP je nereálné: "Rozhodli jsme se toho využít v náš prospěch. Anetinu verzi jsme 'ututlali' a schovali si ji jako překvapení na dobu vydání LP Jedna nula."
Konspirace hodná detektivních románů by samozřejmě nebyla možná bez spoluúčasti obou zpěvaček, tedy Emmy Smetany a Anety Langerové, která si na LP verzi skladby prohodila pěvecké party s Milanem Caisem a k Tajemství říká: "Děkuju klukům z Tata Bojs za možnost být součástí Tajemství a zazpívat si svůj první česko-francouzský duet, který byl zároveň i naší první hudební spoluprací. Píseň je napínavá od začátku až do konce a věřím, že se tento pocit přenese i na posluchače a budou si s námi zpívat nejenom lalalala…"
"Tata Bojs jsou fenomén. Tata Bojs jsou inteligentní. Hudebně i textově. A Milana s Mardošou mám ke všemu moc ráda i jako lidi. Před pěti lety mi přišli do Lucerny pokřtít první sólovou desku, což mi udělalo obrovskou radost, a ani ve snu by mě tehdy nenapadlo, že mě někdy přizvou k hudební spolupráci. Velký třesk pt.1 a Tajemství považuju já osobně za highlighty téhle desky, a tak se dmu pýchou, že jsem mohla být u toho!" dodává Emma Smetana.
Jak už bylo naznačeno výše, další novinkou kromě LP, které mimochodem potěší fajnšmekry i svou neobvyklou barevností, je remix jedné ze skladeb Jedna Nula. Konkrétně jde o úvodní song Holka z plakátu, který do ještě tanečnější podoby přioděl DJ a producent Ondřej Jančovič aka Dafonic, který spolupracuje s mnoha umělci jako například Tonya Graves, Eddie Stoilow, Iva Frülingová, Monkey Business, Kapitán Demo a další. Kapela k remixové verzi navíc připravila s režiséremOndřejem Urbancem také minimalistické černobílé lyric video, ve kterém si s Milanem Caisem zahrála hlavní roli půvabná mladá herečka Daniela Alfonzová a na které se můžete podívat zde http://y2u.be/4IBD0DE4L-o
S příchodem jara mají Tata Bojs ještě jednu zprávu, která se bohužel vzhledem k aktuální situaci dala očekávat. Milovníci oblíbených, komorně laděných koncertů v Divadle v Celetné, pořádaných vždy na podporu Nadačního fondu Šestý smysl, si budou muset ještě rok počkat. Po dohodě s NF Šestý smysl a organizátory se kapela dohodla na přesunu na jaro 2022.
Ale nebyli by to Tata Bojs, kdyby neměli v rukávu další smělé plány. Na to, jaké to budou a kdy se na jejich realizaci těšit, si však budeme muset ještě chvíli počkat. Chcete-li mít ten nejaktuálnější přehled, doporučujeme sledovat sociální sítě kapely, tedy Facebook a Instagram.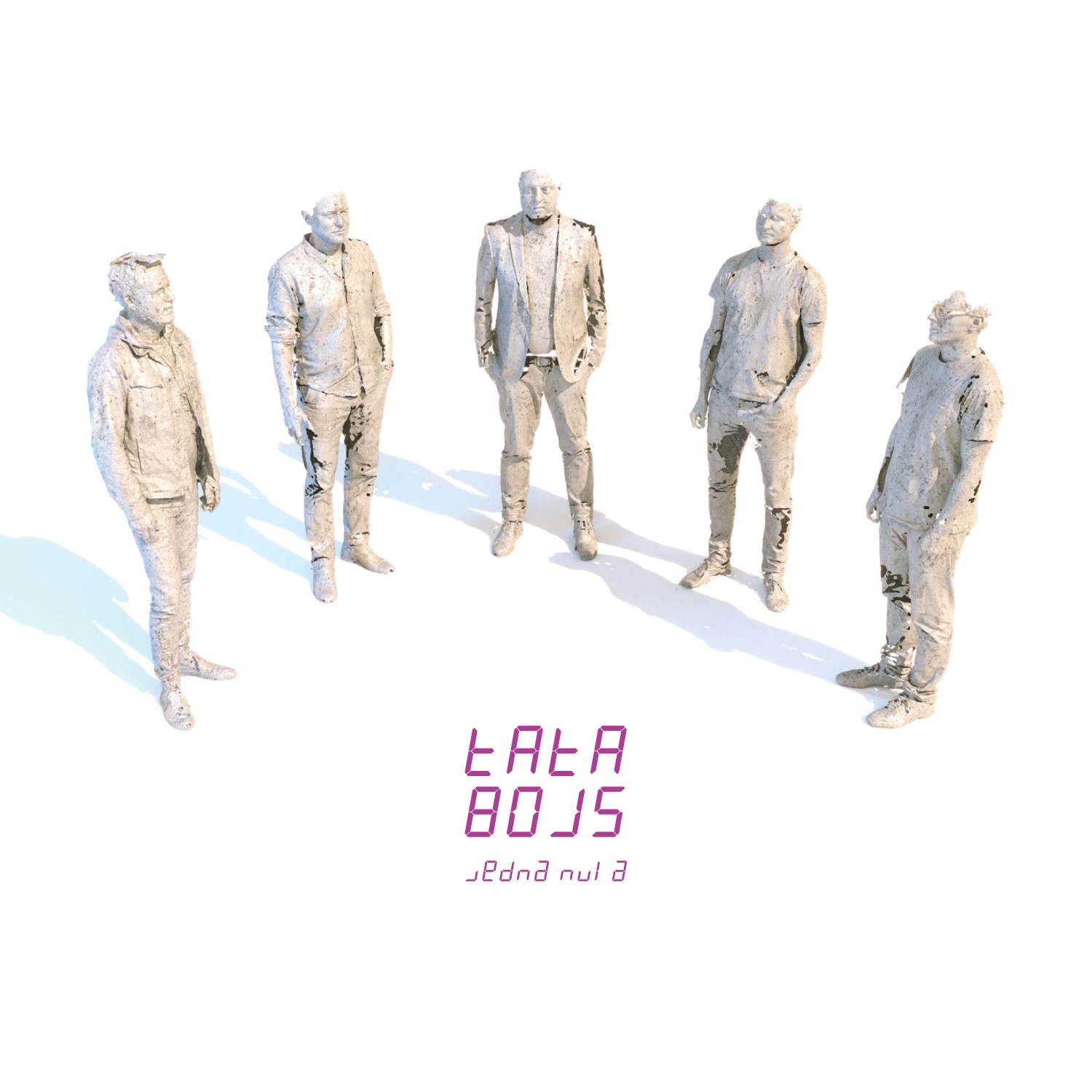 Zdroj: SUPRAPHON a.s.