Blyšťavé, počítačové Vice City sa presúva do reality legendárneho obchodného domu v centre polmiliónového mesta. Tancom a hudbou kvalitných 80s si posilníme pevnú kondičku. A že bude lepšia, než ju mal plukovník Juan García Cortez, ktorý so svojou diplomatickou imunitou prežil kadečo. Hudobné vitamíny zo synthwave, vaporwave, new wave, rock, synth-pop aj retrowave nám naordinuje overený klubový tandem Adam First & Madd Dogg.
★Hviezdy našej noci! ★
Pointer Sisters • Depeche Mode • The Smiths • David Bowie • Frankie Goes to Hollywood • Duran Duran • The Cure • Guns N' Roses • Kiss • A-ha • Kool & the Gang • The Clash • The Bangles • Nena • Laura Branigan • Michael Jackson • Alphaville • Eurythmics • Erasure • Toto • Yes • The Human League • INXS • Ultravox • Tears For Fears • Rick Astley • Rick James • Love Fist • Judas Priest • Kim Wilde • Billy Idol • Jan Hammer • Daft Punk • The Whispers • The Cult • Blondie a ďalší.
★Adam First & Madd Dogg★
Klubová dvojka, ktorá už tunuje svoje vinyly! Pod ich taktovkou nás čaká jazda ako z GTA cez oldies, new wave, punk, ska, oi! či synth-pop. Buďte si istí, že domov pôjdeme žmýkajúc svoje tričká.
6. 8. (sobota)

Štart: 21:00 hod.

Vstup: 5€
FB event: https://www.facebook.com/events/516459890253052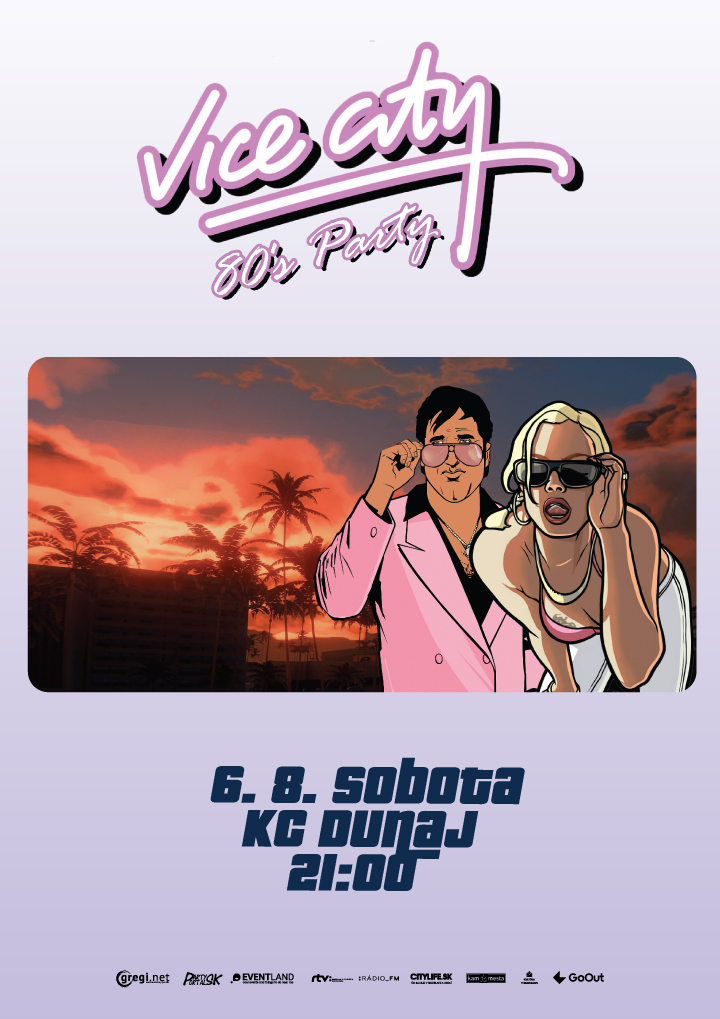 Zdroj: KC Dunaj