Každoroční sváteční koncert je u Árstíðir tradice, která sahá až k jejich vzniku do roku 2008. Kolem nejtemnějších prosincových dnů Islanďané jeden večer nevěnují své běžné tvorbě, ale repertoár směřují k duchu nadcházejících svátků a připravují pro tuto příležitost speciálně upravenou směs tradičních islandských a severských vánočních písní a přidávají několik příběhů o islandských tradicích. Show se každoročně koná v srdci Reykjavíku v dřevěném kostele Frikírkjan. A tato tradice se mezi fanoušky kapely stala tak oblíbenou událostí, až na ní začali létat odevšad ze světa.
V roce 2018 Árstíðir tuto tradici přivezli i do Evropy v týdnech před Vánoci. "Vetrarsól" znamená "zimní slunce" a během koncertu kapela skutečně zimní temnotu rozzáří intimním aranžmá a harmonickým zpěvem. Kvůli pandemii se předloni z jejich milovaného Fríkirkjanu s veleúspěchem streamovalo, loni se turné zrušilo. Letos ale Árstíðir s potěšením oznamují, že se s show k Vetrarsól v prosinci 2022 do Evropy vrátí.
Proč na koncert jít? Melancholií prodchnutá intimní muzika tohoto komorního tělesa se vám vryje přímo do srdce. Tolik emocí, jak to dělají tito muzikanti pocházející z ostrova lávových a ledovcových plání, do muziky snad ani vtěsnat nelze.
Všichni členové Árstíðir zpívají, hrají na strunné nástroje, klavír a kytary, doprovázejí je smyčce. Výsledkem je neobyčejně široké spektrum tónů a zvuků umocňovaných výjimečným rozsahem a barvami jejich hlasů. Označit je za folk by ale bylo pošetilé. Zachytit u nich lze klasicku hudba, indie folk, pop, post-rock, snad i prog rock, zásadní je silný otisk jejich domoviny. Lepší bude si představit scénické krajiny islandských písní, emotivní melodie, intimní kytarové vyhrávky, čistotu, křehkost, baladičnost, minimalismus… prostě Island. Podobné místo na naší planetě nenaleznete a Árstíðir to ctí celým srdcem.
ÁRSTÍÐIR
9. 12. 2022 – Praha, Futurum
FB event: https://fb.me/e/3jf7dRnzK
předprodej: https://obscure.cz/cs/tickets/detail/id/497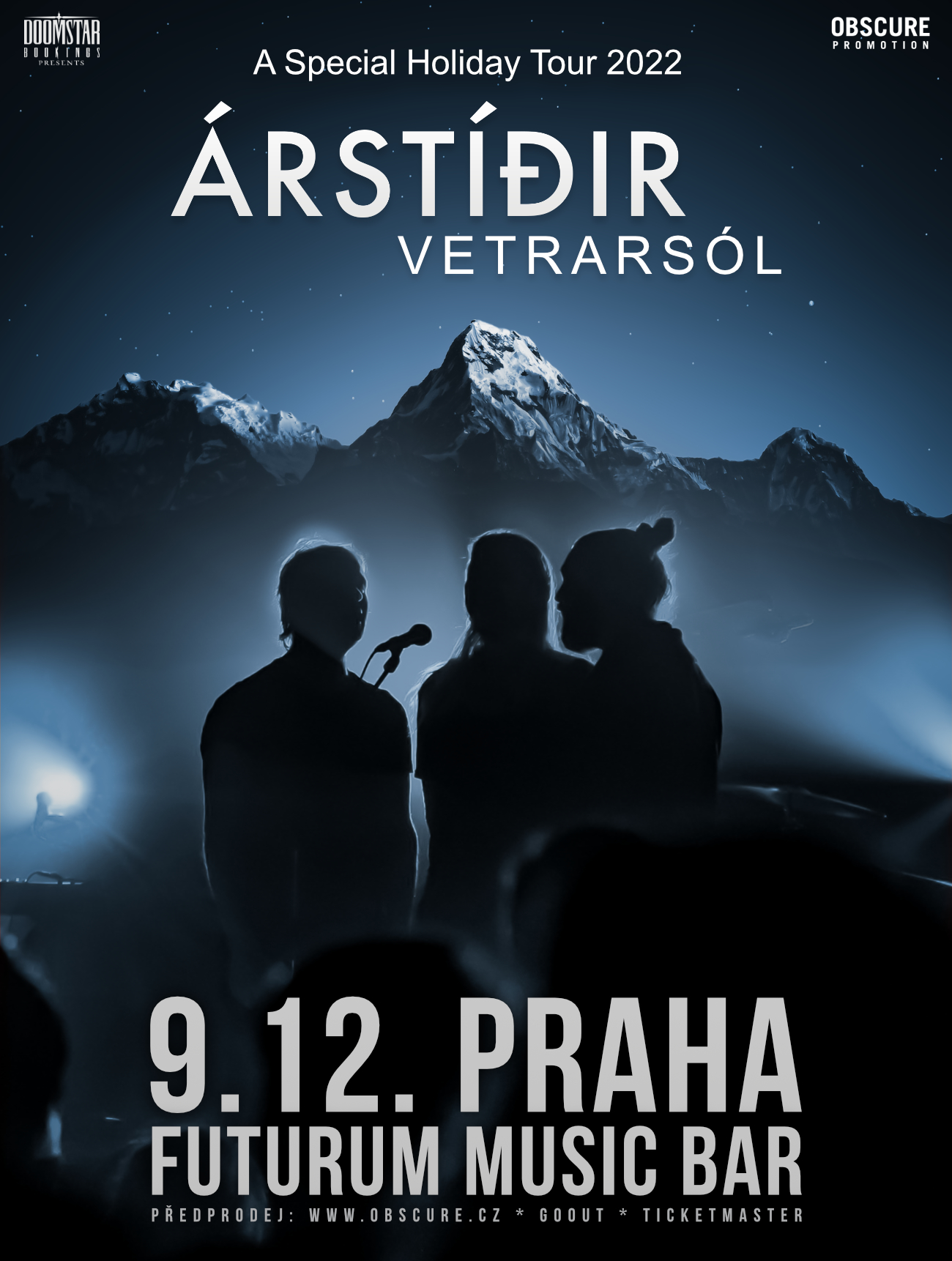 Zdroj: Obscure Promotion