Práve vonkajšie žalúzie predstavujú nenapadnú súčasť domácností, ktorá, avšak v sebe skrýva omnoho viac ako len prvok interiérového dizajnu. Poďme sa spoločne pozrieť na jednotlivé dôvody, prečo by ste aj vy mali zvážiť nákup vonkajších žalúzií.
Kontrola teploty
Vonkajšie žalúzie vám umožňujú kontrolovať teplotu ešte predtým, než sa tento aspekt stane problémovým, a to bez ohľadu na to či sa jedná o horúčavy alebo chladné teploty.
Predstavte si, že na jar grilujete na záhrade alebo oddychujete na terase a zrazu príde studený vzduchu. Jednoducho zatiahnete vonkajšie žalúzie a tým zabránite priechodu chladného vzduchu. V prípade horúčav vám zatiahnutie žalúzií vytvorí tieň, ktorý zabráni zvyšovaniu teploty. Kontrola teploty, (s ktorou je spojená aj regulácia svetla) zároveň vplýva na optimálnosť priestoru pre rastliny, ktoré neznášajú priame svetlo.
Priateľský krok voči prírode
Pravdepodobne ďalším, veľmi ľahko prehliadajúcim aspektom je fakt, že kontrola teploty je priamo napojená na kontrolu spotreby elektrickej energie. Vonkajšie žalúzie pomáhajú znižovať tepelné straty v chladnom počasí a na druhú stranu zase zvyšujú teplo počas leta. Vďaka tomu, má čoraz menší počet domácností urgentnú potrebu kupovať klimatizácie alebo zavádzať centrálne kúrenie, ktoré dokážu spotrebovať pomerne veľký objem energií.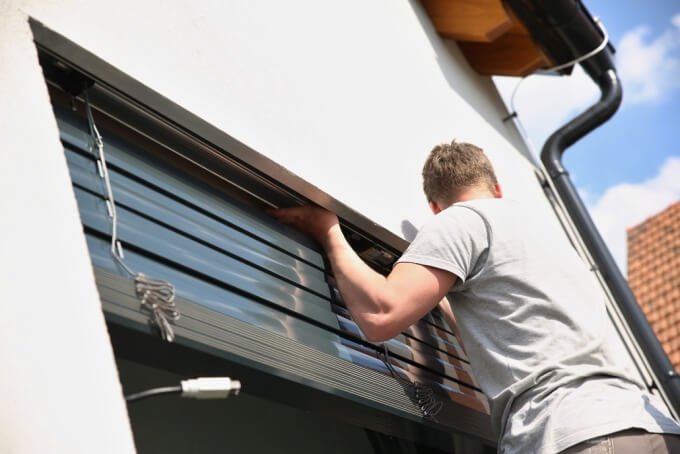 Súkromie
Ďalším dôležitým aspektom, ktorý žalúzie prinášajú je prvok súkromia. V prípade, že nedisponujete veľkým pozemkom a vaši susedia vám nadnesene vidia až do špajze, určite oceníte výhody, ktoré prinášajú. V kľude a v pokoji si sadnete na terasu a bez zbytočnej pozornosti a hluku vášho okolia, si vychutnáte zaslúžený relax!
Ochrana nábytku
Vďaka tomu, že vonkajšie žalúzie vytvárajú uzavretý priestor, sprostredkúvajú taktiež aj ochranu, pre záhradný nábytok. V prípade, že máte na terase umiestnené lavičky, stoly, nejaké iné dekorácie (najmä z dreveného a plastového materiálu), žalúzie vám pomôžu chrániť tieto objekty pred priamym kontaktom jednotlivých prvkov (dážď, vietor, sneh). Čo zabezpečí pomalšie opotrebenie.
Tak čo, presvedčili sme vás o dôležitosti tohto na prvý pohľad nenapádneho prvku?
Zdroj: PR