Legendárny gitarista a člen skupiny Elán Ján Baláž oslávil 70-ku naozaj veľkolepo! K narodeninám mu do Incheba Expo Arény prišli zaspievať veľké spevácke mená Jožo Ráž, Vašo Patejdl, Marta Jandová, Olympic, Pepa Vojtek, Mária Čírová, Sagvan Tofi, Robo Opatovský, Štefan Skrúcaný či Miro Noga. Aj keď sa oslava musela pre pandémiu posunúť o trištvrte roka, diváci si ju užili,. Megahity si spolu s účinkujúcimi spievala celá hala!
Gitarista, skladateľ a spevák Ján Baláž je členom Elánu od roku 1980. Na megakoncerte zaznelo 20 skladieb, ktoré čerstvý sedemdesiatnik zložil počas vyše 40-ročnej hudobnej kariéry.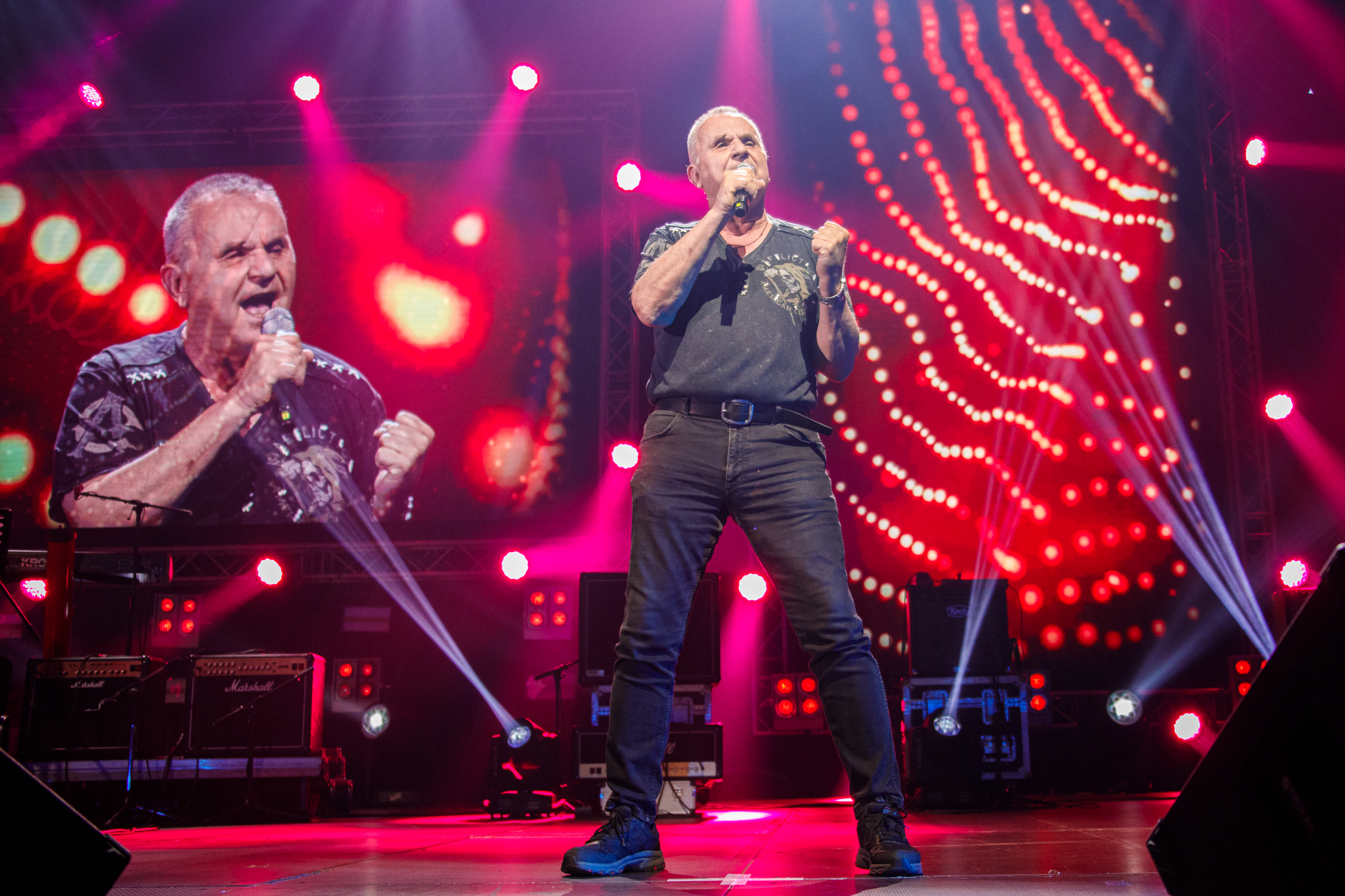 "Narodeninový koncert vnímam tak, že som asi v živote niečo dosiahol, a že sa to mnohým ľuďom aj páči. Bolo to veľmi príjemné, bol som dojatý. Vek je pre mňa len číslo. Je to niečo, čo popri mne ide a ja sa snažím ísť proti tomu," prezradil Ján Baláž.
Akciu odštartovala skladba Intrák v podaní dvojice Noga, Skrúcaný, Modlitbu pre dva hlasy zaspieval Robo Opatovský, ďalšími boli hity Van Goghovo ucho v podaní Juraja Zaujeca a Bosorku zaspieval Lukáš Adamec. Zagratulovať prišli aj Mária Čírová s piesňou Ulica, Mirka Gális Partlová so skladbou Zabudnuté, Martina Šindlerová zaspievala Amnestiu na neveru a Marta Jandová si vybrala Sestričku z Kramárov.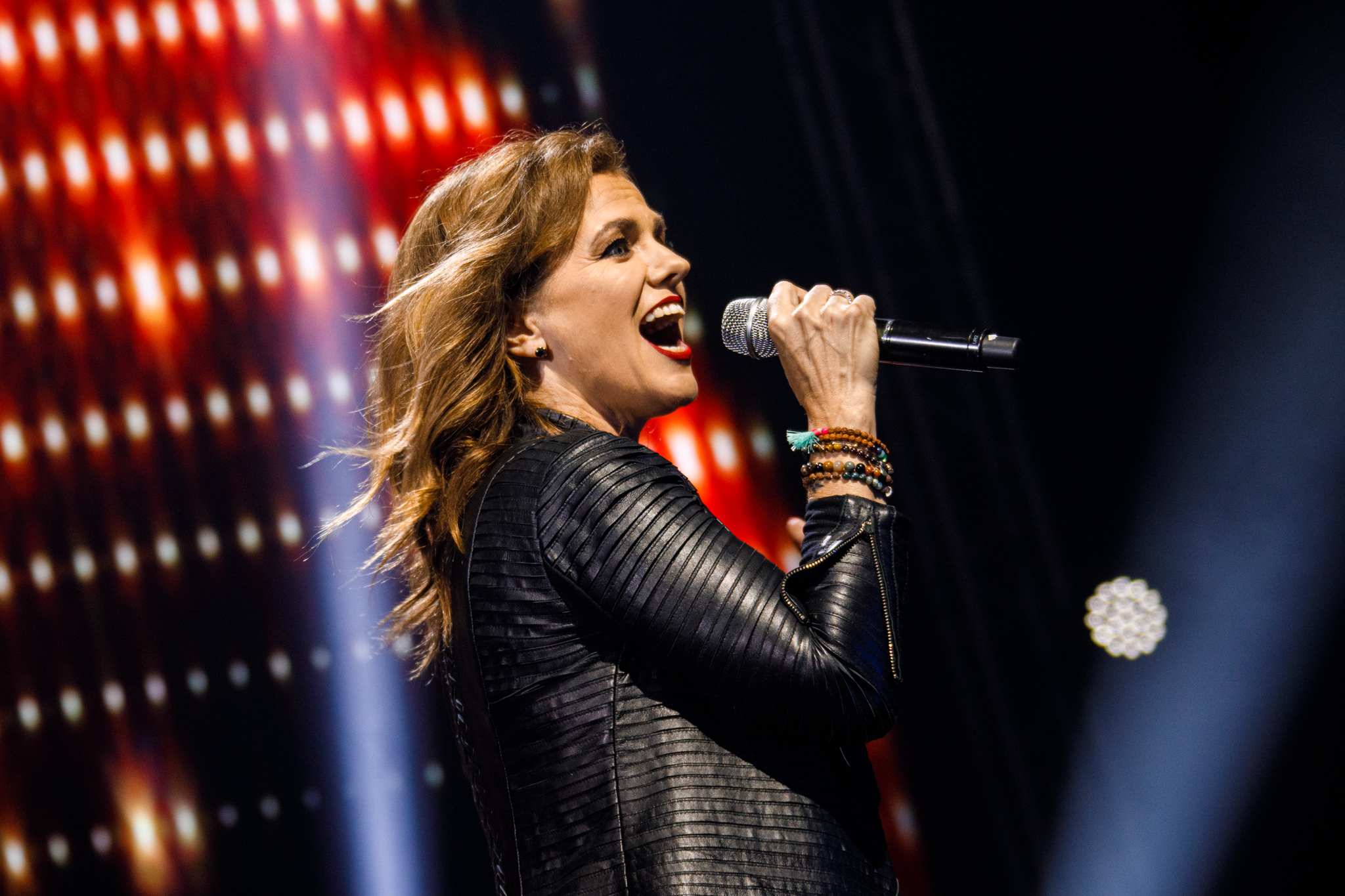 "Poznáme sa, pretože sme z rovnakej brandže, ale najmä vďaka otcovi. Pretože Elán a Olympic sú také legendárne kapely. Teraz, keď som Jána videla na javisku, tak je úplne ako môj otec. Je to starší pán, ale keď je na pódiu tak to ´rozfofruje´ a je vidieť, že ho to baví a že to miluje. Vybrala som si pesničku Sestrička z Kramárov, pretože je to skvelá rocková pecka," neskrývala radosť Marta Jandová.
Skupina GIOIA zaspievala skladbu Cesta stromu, Marián Grexa Maškarné pleso a Ingrid Kalmanová Rockovanie. Dárius Kočí predviedol pieseň Zaľúbil sa chlapec a kapela Ventil SK venovala Jánovi Balážovi skladbu Musíš prísť. Sagvan Tofi s hitom Dávej, ber zodvihol všetkých zo stoličiek a roztancoval celú Inchebu. Ďalšia česká hviezda Pepa Vojtek zaspieval skladbu od Leonarda Cohena.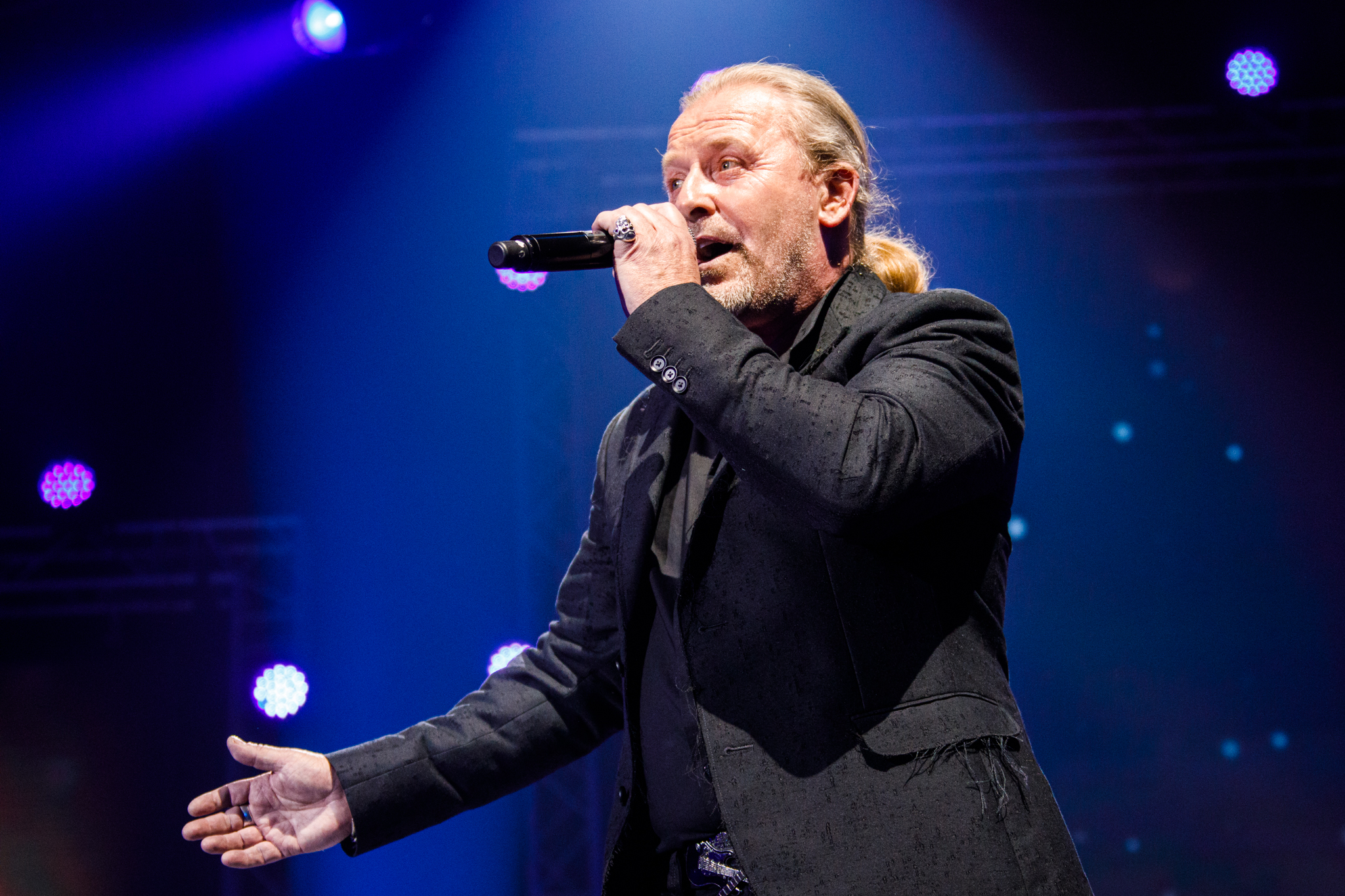 "S Jankom sa poznáme a tykáme si, za čo som veľmi rád. Na pódiách s Elánom sme sa moc nestretávali, pretože sme obe kapely boli hlavní lídri festivalu, čiže sme sa vždy minuli. O to viac som rád, že sme sa teraz zišli na jednom pódiu a že môžem vystupovať na jeho narodeninovom koncerte. Vybral som si skladbu Hallelujah, pretože mám rešpekt pred slovenčinou," s úsmevom konštatoval Pepa Vojtek, líder skupiny Kabát.
Program moderoval Roman Bomboš, ktorý ho skvelo doplnil o fakty aj vlastné spomienky. Hit Od Tatier k Dunaju odpálil na pódiu Jaro Gažo. Líder Elánu Jožo Ráž venoval kamarátovi pieseň Neviem byť sám a Vašo Patejdl zasa hit Zanedbaný sex.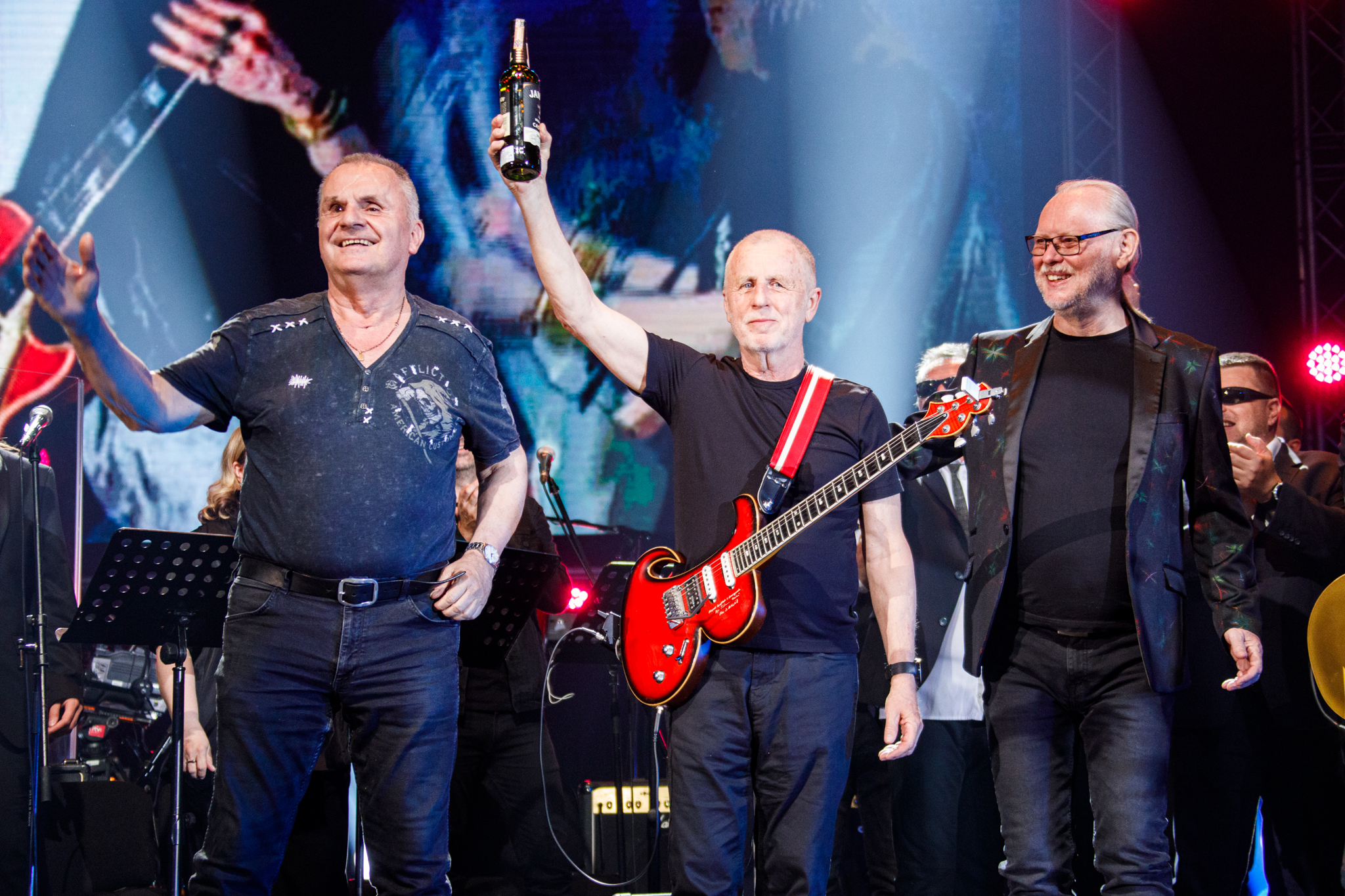 "Želám mu veľa zdravia, to je všetko, čo potrebuje a má. Za naším úspechom je poctivá muzika a texty," povedal Jožo Ráž.
Legendárny Olympic si pre oslávenca pripravil zmes hitov, takže Incheba si zatancovala na Želvu aj Dej mi víc své lásky.
"Pripravili sme zmesku piesní, verím, že sme mu urobili radosť. My to myslíme srdečne, je to veľká hviezda slovenskej populárnej hudby a je strašne slávny aj v Česku. Samozrejme aj s celým Elánom, aj keď, ako sa zdá, dnes už nehrajú. Ja mu teda odkazujem, aby to zasa ´rozjeli´," vyzval Jána Baláža líder Olympicu Petr Janda.
Na záver sa predstavila sedmička gitaristov Henry Tóth, Michal Bugala, Juraj Zaujec, Adam Mičinec, Juraj Burian, Peci Uherčík a jubilant Ján Baláž. Na pódiu sa potom stretli všetci účinkujúci a publikum ich odmenilo dlhým standing ovations.
Zdroj: TS
Foto: Marek Bellay