Nejeden z vás v detstve zatúžil ocitnúť sa na rozprávkovom hrade, ktorý mu patrí, mať vlastné služobníctvo a vysoké postavenie. Členovia kráľovskej rodiny by vám ale určite vedeli porozprávať o nespočetných nevýhodách a obmedzeniach, ktoré ich pôvod so sebou prináša. A ktoré sa v rozprávkach nespomínajú. Ale ani to nám nebráni na chvíľu sa zasnívať a, aspoň prostredníctvom televíznej obrazovky, ocitnúť sa na jednom z britských hradov a zámkov. Môžete to vyskúšať od 3. marca v seriáli Tajomstvá britských hradov každý pracovný deň o 18-tej na televíznej stanici Spektrum.

Vychýrený sprievodca
Keď sa rozhodnete navštíviť zoologickú záhradu, najlepším sprievodcom je určite ošetrovateľ zvierat, ktorý vám porozpráva najväčšie detaily zo života zvierat, je tak? Preto vás po britských hradoch a zámkoch nemôže sprevádzať nikto iný ako historik a navyše rodený Brit. Dan Jones, britský historik, moderátor, novinár a autor viacerých kníh o histórii vás v dvanástich častiach seriálu zavedie na najväčšie hrady vo Veľkej Británii. Nebude to ale nudná prednáška o faktoch a číslach, ale Dan vás zaujme dramatickými príbehmi a pútavými rozhovormi, ktoré vás razom vtiahnu do histórie. Navštívite najkrajšie miesta v Anglicku, Walese, Škótsku a Severnom Írsku a popritom sa dozviete, akí najznámejší panovníci na daných hradoch prebývali, čomu sa venovali, alebo aké boje v ich okolí zvádzali. Nesmieme vynechať ani život poddaných, ktorý do veľkej miery formoval aj stav hradov, v akom sa zachovali pre budúce generácie. V seriáli uvidíte najnavštevovanejšie hrady Veľkej Británie akými sú Doverský hrad, londýnsky Tower, Warwick, Caernarfon, Stirling a Carrickfergus, ale aj hrad Edinburgh, Cardiff, York, Lancaster, Leeds a Arundel.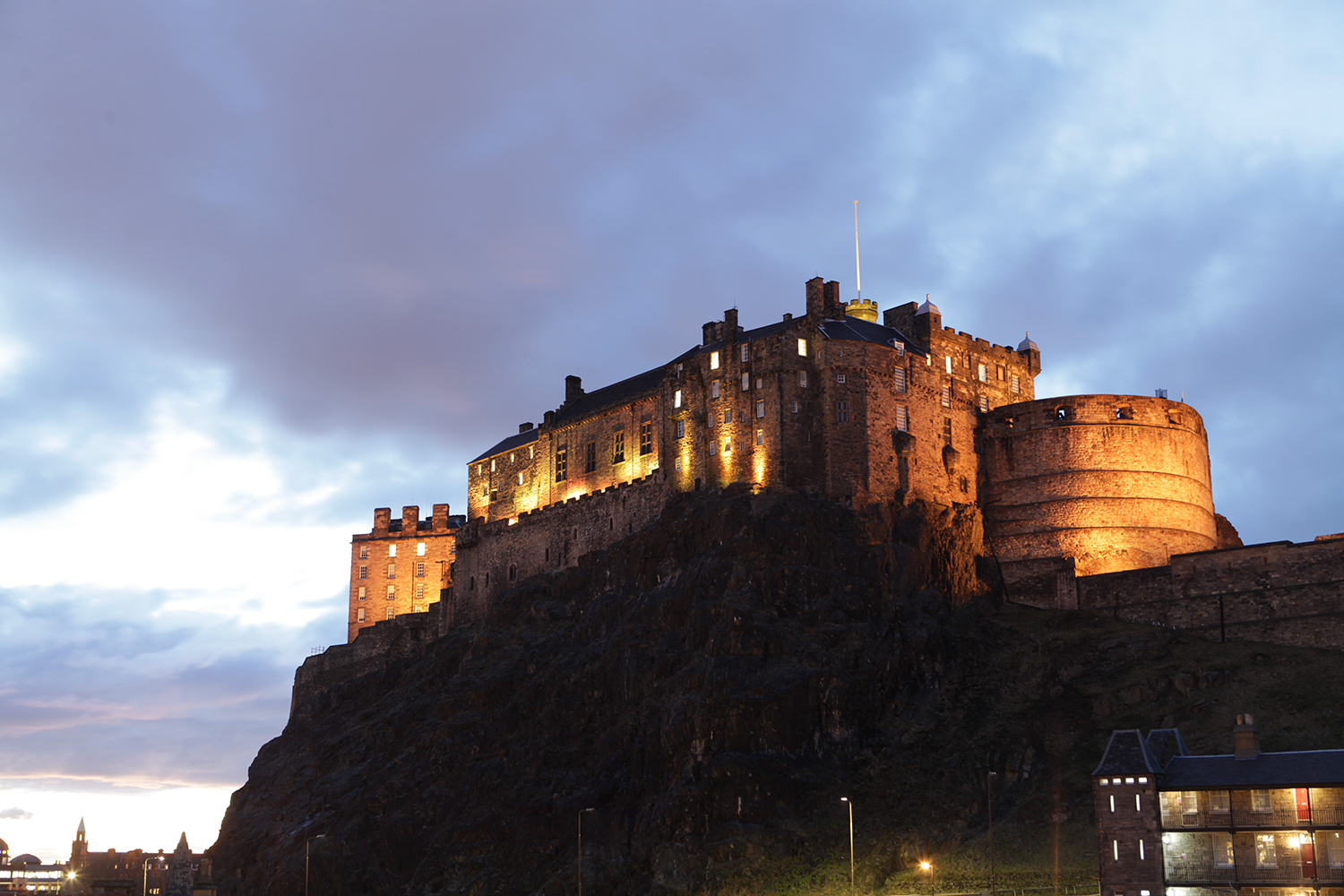 Historické zaujímavosti
Každý hrad, či zámok v sebe nesie kúsok tajomna, aj keď nemusí byť práve preslávený krvilačnou panovníčkou, ktorá sa kúpala v krvi svojich poddaných, ako je tomu na Slovensku. Napríklad taký hrad v Edinburghu bol miestom, kde sa upaľovali čarodejnice a väznili vojnoví zajatci. Pri návšteve hradu Warwick zas zažijete strašidelné živé predstavenie a obzriete si obrovský katapult. Hrad Caernarfon bol postavený na popud Edwarda I., ktorý mal záľubu v stavaní veľkolepých stavieb. Avšak k tomuto hradu má špecifický vzťah, keďže sa tu narodil jeho syn Edward II., ktorý sa neskôr stal anglickým kráľom. A to je len pár zaujímavostí. Oveľa viac o 1000-ročnej britskej histórii ukrytej v hradoch sa dozviete v napínavom seriály, kde sú hlavnými hrdinami králi a kráľovné, rebeli, zloduchovia, ale aj prostý ľud. Dýchne na vás romantika kráľovských dvorov a dozviete sa aj niečo o intrigách a povstaniach, ktoré sa chystali v tajných chodbách hradov.
Ak ste fascinovaní svetom hradov a zámkov a chceli by ste sa dozvedieť informácie nielen z histórie, ale aj zo súčasnosti, sledujte od 3. marca každý pracovný deň o 18-tej seriál Tajomstvá britských hradov na televíznej stanici TV Spektrum.
Zdroj: AMC