Napriek tomu, že fotografiu študovať nechcel a pracoval radšej ako rušňovodič, venuje sa jej celý život a stal sa legendou. Košičan Juraj Fleischer vystavoval vo Veľkej Británii, Brazílii, Francúzsku, Hongkongu, bývalej Juhoslávii, Maďarsku, Mongolsku, Kanade, Nemecku, Poľsku, Taliansku, Španielsku, Bulharsku, USA, Rusku… Jeho práca bola ocenená uverejnením fotografií v publikácii Photography Year Book 1981, venovanej najlepším fotografiám sveta z tvorby profesionálov i amatérov vo svete a je fotografom evidovaným UNESCO.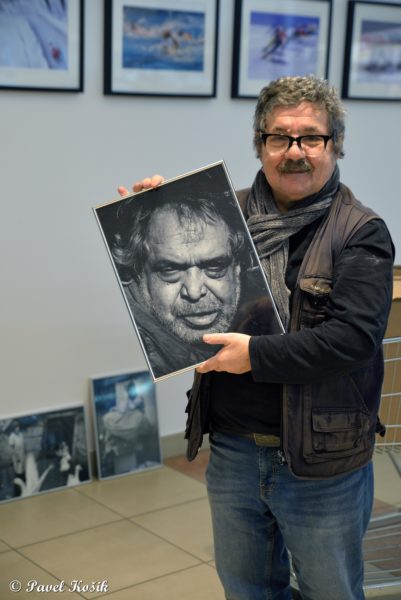 V jeho rodine mali všetci výtvarné vlohy. Vnuk Laco vynikajúco maľuje, otec bol umelecký stolár, robil intarzie, umelecký nábytok, písal schwabachom a Juraja tiež neobišlo výtvarné cítenie. K fotografovaniu sa dostal už ako dieťa. "Mali sme fotoaparát, ktorý koloval po celej rodine a brávali sme ho všade so sebou. Na výlety, rodinné oslavy… Občas mi ho strčili do ruky, aby som odfotil celú rodinu", hovorí, ako sa dostal k fotografovaniu. Ale aj tak fotografiu študovať nechcel. "V deviatej triede som povedal otcovi, že chcem zarábať veľa peňazí, tak ma prihlásil na železničné učilište do Zvolena," smeje sa Juraj a hneď vymenuváva výhody, ktoré tým získal. "Ten, kto sa vtedy vyučil za rušňovodiča, nemusel ísť na vojnu, lebo v tom čase bolo málo rušňovodičov na elektrické rušne. Okrem toho sme mali režinky, vyšší plat ako inde a ešte som mal aj veľa voľného času. Bol som bol tri dni v robote a štyri dni som mal potom voľno. Popri tom som sa stále viac a viac venoval fotografovaniu."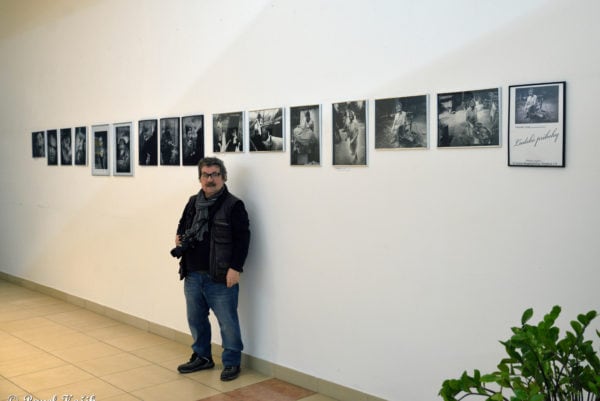 Vystavoval po celom svete
Juraj Fleischer sa svojimi fotografiami zúčastnil vyše 200 výstav, z toho bolo takmer štyridsať autorských. V týchto dňoch sa sprístupnila na prízemí košického OC Galéria výstava jeho takmer dvadsiatich fotografií nazvaná Ľudské príbehy. "Sú to portréty ľudí z ulice. Nemám rád slovo bezdomovec, pretože títo ľudia túžia byť slobodní, voľní. Chcú si žiť svoj život podľa seba, hoci aj na ulici. Majú možnosť ísť prespať do nocľahárne, ale nepôjdu tam. Dajú prednosť alkoholu a slobode pred prísnym režimom v útulku. Je to ako keď chytíš zviera a zavrieš ho do klietky. Bude tam mať síce aj jedlo, vodu, teplo, ale šťastné nebude a radšej utečie. Preto sa tomuto slovu vyhýbam a nazývam ich ľudia z ulice. Maďarčina na to má výstižnejší výraz – csavargó, čo znamená tulák," vraví.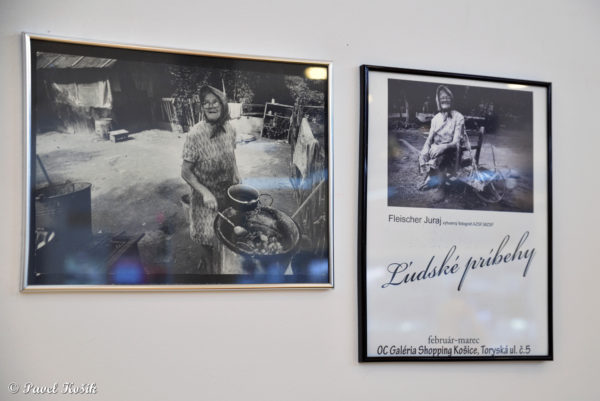 V dokumente je sila fotografie
Súčasná výstava je akousi predprípravou na Jurajovu veľkú výstavu. "Fotografie budem dopĺňať a neskôr predstavím okolo 100 svojich fotografií s témou ľudské príbehy. Rád fotím dokument, pretože v ňom je sila fotografie. Tieto fotky budú zaujímavé vždy. Akt je pekná vec, roky som ich fotil, ale koho bude zaujímať o sto rokov? Dá sa nafotiť nejaká pekná cestička, stromček, lavička , ale o sto rokov to čo bude? Nič. Napríklad keď Karol Plicka fotil folklór, Slovensko, jeho zámerom nebola umelecká fotografia, ale dokument. Až po tých desaťročiach od svojho vzniku sa z jeho diela časom stali umelecké fotografie. Plicka chodil po dedinách, zbieral pesničky, fotil a dnes je to vzácny dokument," zamýšľa sa Juraj, ktorý desaťročia fotí ľudské osudy. Ešte v 70-tych a 80-tych rokoch minulého storočia nafotil série portrétov väčšinou starých ľudí v nemocnici, alebo na okraji spoločnosti. Táto téma ho vždy lákala a pokračuje v nej aj teraz svojou najnovšou výstavou, ktorá potrvá až do konca marca.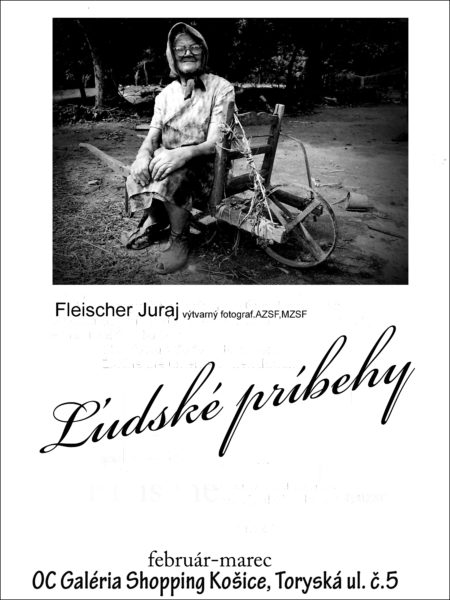 Zdroj: Natália Novotná
Foto: Pavel Košík