Ak ste niekedy boli v klube MMC, o čom vôbec nepochybujeme, viete si to tam predstaviť. Nič špeciálne však? No, teraz tomu bude inak.
Klub aký ho poznáme sa zmení na nepoznanie. Priestor tzv. "koncertnej sály" sa premení na undergroundový klub. Stará dobrá techno atmosféra v podaní skvelých DJ-ov. Portugalský DJ A. Paul, Nemecký DJ Matt Mus a bratislavské legendy ako Loktibrada, Pedestrians či Pace to P.M. rozozvučia MMC do skorého rána.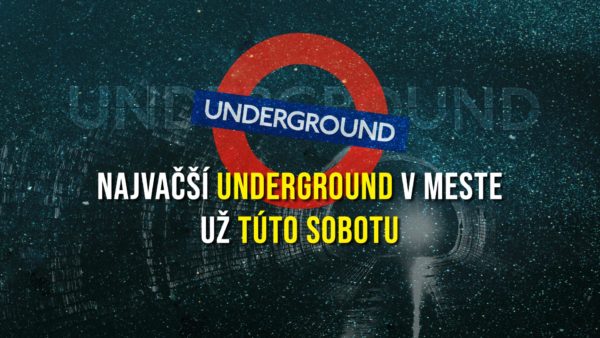 O ukončenie samotnej akcie sa postarajú DJ Gala a Daily. Nenechajte si tento jedinečný projekt ujsť a objavte atmosféru undergroundu spolu s nami. Obávať sa, že párty skončí v tom najlepšom nemusíte. Pripravená je pre vás aj oficiálna after party a to v klube Radosť na obchodnej ulici. Vyskúšajte to tak ako to hovorí názov akcie: Try This!
Oficiálna pozvánka: https://www.youtube.com/watch?v=xTBzHGAlxBc
Fb event: https://www.facebook.com/events/488685314990821/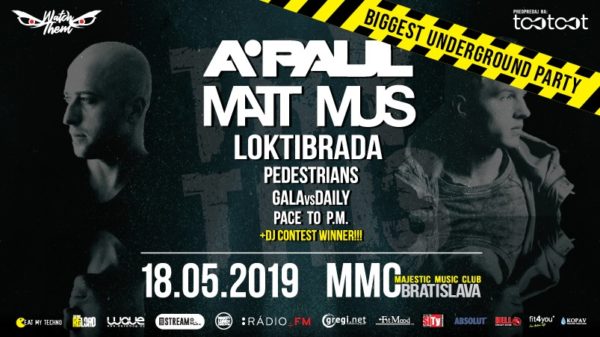 Zdroj:TS