Skupina Horkýže Slíže má nový filmový klip! Obľúbená kapela zložila titulnú pieseň k filmu Indián, ktorý do slovenských kín prichádza už 22. septembra! Skladba Ty vieš, že sa chovám tak, jak sa chovám dostala nový videoklip, ktorý režíroval Vladimír Kriško. Pozrite si Kuka v indiánskej čelenke a príďte na nový film producentov Patrizia Genteho a Vladimíra Kriška a režiséra Tomáša Svobodu!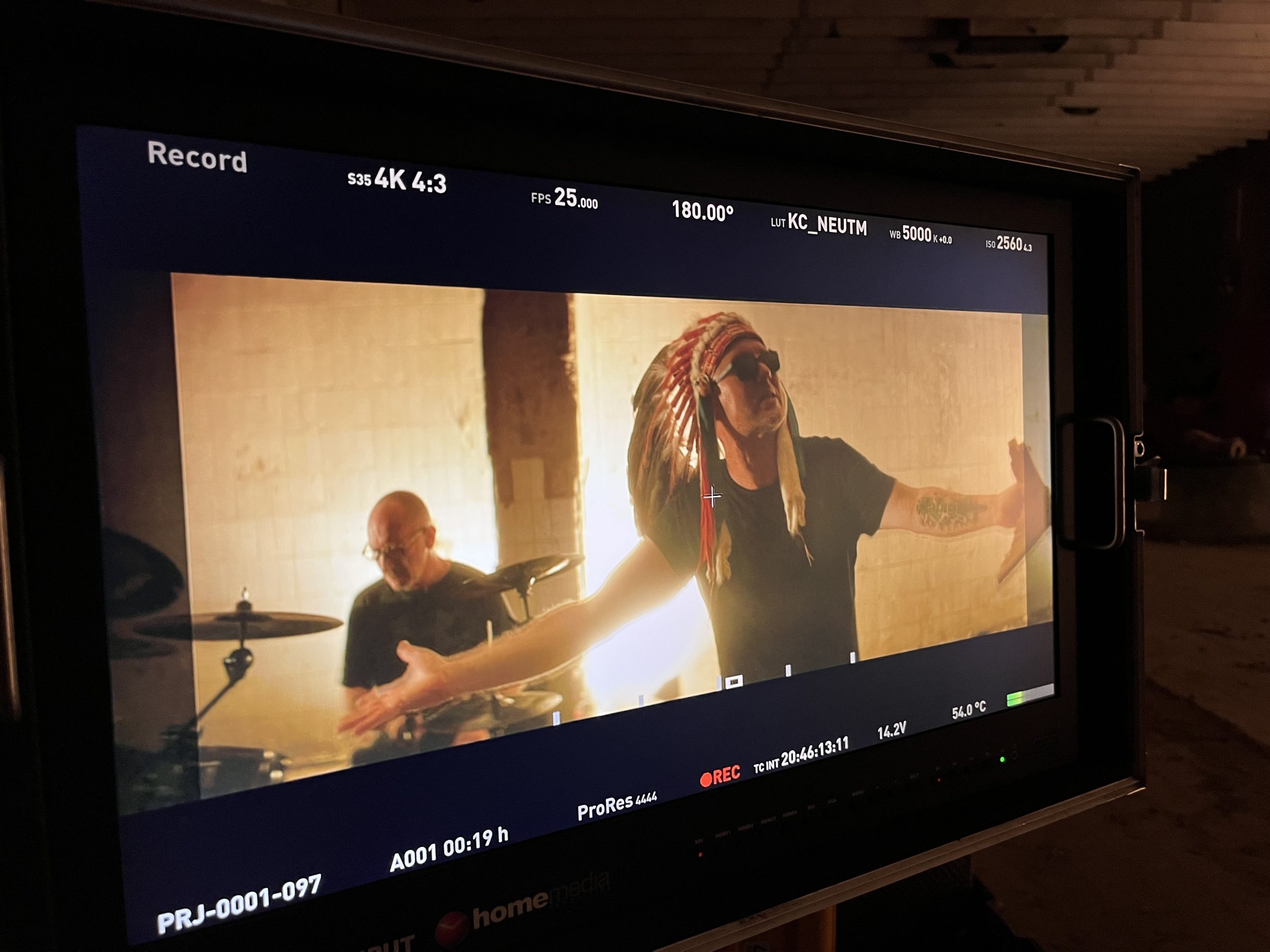 Česko-slovensko-poľská komédia Indián má hviezdnu zostavu hercov, ku ktorej teraz pribudla hviezdna titulná pieseň! Peter Hrivňák – Kuko, Mário Sabo – Sabotér, Juraj Štefánik – Doktor, Marek Viršík – Vandel a basgitaristka Veronika Smetanová vytvorili skladbu Ty vieš, že sa chovám tak, jak sa chovám, ktorá pochádza zo zatiaľ posledného albumu Alibaba a 40 krátkych songov 2.
"Prvé nápady prišli už v roku 2018, keď sa vymysleli prvé riadky textu. Konkrétne náš predajca merchu počul, ako sa dve ženské rozprávajú, že ona by sa nechovala tak, jak sa chová, keby sa on nechoval tak, jak sa chová… Potom nás v roku 2020 oslovili tvorcovia filmu Indián, že chcú pesničku. A my sme im posunuli Ty vieš, že sa chovám tak, jak sa chovám, lebo sa nám textovo do Indiána hodila,"vysvetluje spevák kapely Kuko.
V komédii Indián vstúpi do hlavnej postavy – Karla Rodena – duch náčelníka. Zmení mu život vo všetkých oblastiach a prinesie mnoho humorných situácií. Kapela Horkýže Slíže sa k filmu Indián dokonale hodí. Koncerty totiž štartuje Kuko v indiánskej čelenke a s tomahawkom. Na pódiu nechýba ani indiánsky stan.
"Keď som bol menší, tak som sa miloval hrať na Indiánov. Všetci ma volali Tašunko Sabo – pôvodne Tashunko Sapa. Bol som veľmi hrdý na toto indiánske meno," spomína gitarista Mário Sabo.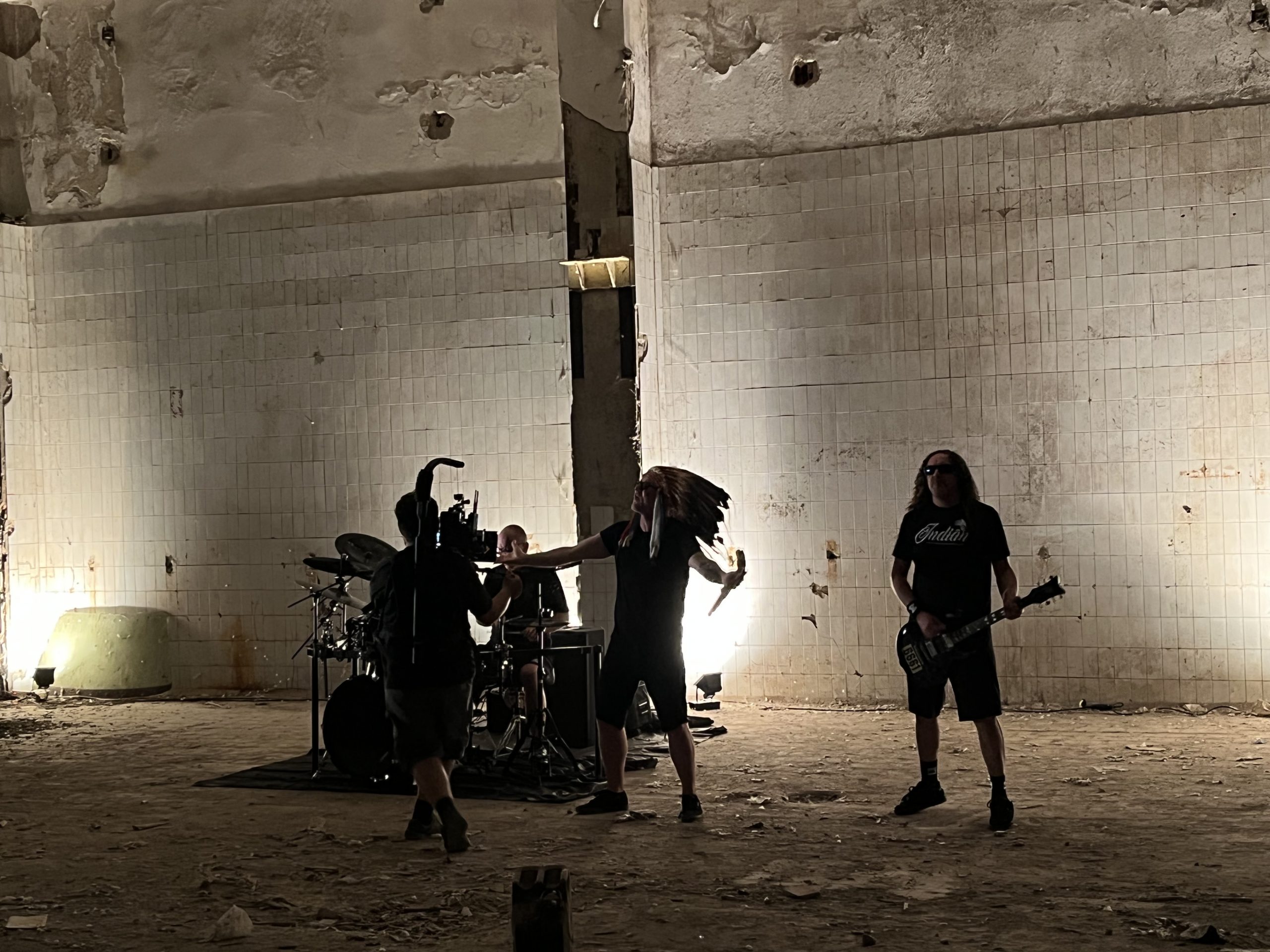 Režisérom filmu Indián je Tomáš Svoboda. Scenár napísali Patrizio Gente a Tomáš Svoboda. Producentami sú Patrizio Gente a Vladimír Kriško, ktorý vytvoril aj nový filmový klip k skladbe Horkýže Slíže.
"S chalanmi z Horkýže Slíže sa poznáme roky. Sme v podstate ako taká rodina, lebo sme s nimi každý týždeň na koncertoch a robíme spolu aj nejaké vlastné koncerty, či festival Slížovica. Čiže voľba na titulnú pieseň bola jasná, od koho ju chceme. Na Slížoch je skvelé, aké majú texty. Že to nie sú len obyčajné texty, ale treba sa nad nimi aj zamyslieť, aby ich človek úplne pochopil a našiel to čaro a pravdu v nich. Preto som rád, že túto pieseň zaradili aj do playlistu na koncertoch, kde sa stala veľmi obľúbenou medzi fanúšikmi a spievajú ju s kapelou. Niekto si povie, že veď už klip na ňu existuje. Áno, existuje. Korona zmenila veľa vecí, a preto k pesničke vznikol najskôr vtipný klip, ktorý je klasikou u Slížov a až neskôr, troška serióznejší klip k filmu." opisuje producent filmu aj klipu Patrizio Gente.
Produkciu klipu mala na starosti Silvia Rákociová, za kameru sa postavil Ondrej Synak, strih a réžiu má na konte Vladimír Kriško, ktorý je aj spoluproducentom filmu.
"Bol som sa pozrieť pri Prahe vo Veľkom lome, kde sa točili scény s indiánmi. Som veľmi rád, že som tam bol, lebo sa to točilo dolu v kaňone, kde bola postavená indiánska osada. Vyzerala spolu s okolitou prírodou autenticky, nehovoriac o tom, že tie miesta sú pre verejnosť nedostupné. Výber hercov do filmu je skvelý a veľmi sa na film s kapelou tešíme," prezradil Kuko.
Komédia Indián sa odohráva v súčasnosti Ondrej je arogantný workoholik a nekompromisný obchodník, ktorý vlastní úspešnú a veľkú firmu. Hlavným zmyslom jeho života sú peniaze. Bohatý investor z Nebrasky chce na okraji Prahy zafinancovať výstavbu luxusných rezidencií v indiánskom štýle. Cestou domov z Ameriky lietadlo prelieta nad indiánskym územím, kde sa pôvodní obyvatelia lúčia so svojim náčelníkom Bielym Jeleňom. Jeho duch nedopatrením vnikne do Ondrejovej mysle. Biely Jeleň v jeho hlave postupne zisťuje, že Ondrejov život je plný klamstiev, pretvárok a chýbajú mu hodnoty. Ponúka Ondrejovi pomocnú ruku na objavenie jeho lepšieho ja. Ondrej ale nič meniť nechce a tak sa začína zaujímavý a neúprosný súboj plný vtipných situácií. Do pôvodne česko-slovenskej koprodukcie sa zapojilo aj Poľsko, čím sa projekt stal medzinárodným. V hlavných úlohách sa predstavia herci Karel Roden, Daniel Olbrychski, Martin Myšička, Vica Kerekeš, Marta Zmuda Trzebiatowska, Juraj Kemka, Magdalena Niec, Lukáš Latinák, Jaroslav Dušek, Štěpánka Fingerhutová, Ester Geislerová, Vlado Černý, Anka Šišková, Jiří Dvořák, Tomáš Měcháček, Zuzana Kraváriková, Eva Leimbergerová, Jana Strykovä, Martin Pechlát, Tomáš Matonoha, Eliška Jansová, Oliver Oswald, Przemyslaw Kapsa, Tomáš Jerábek, Petr Vaněk, Cyril Dobrý, Angelika Sbouli a iní..
Klip Ty vieš, že sa chovám tak, jak sa chovám: https://youtu.be/lYYjkbkwA7I
Trailer filmu: https://www.youtube.com/watch?v=7_-Atok2_j8&t=5s
Facebook: https://www.facebook.com/indiankomedia
Instagram: https://www.instagram.com/indian_movie_official/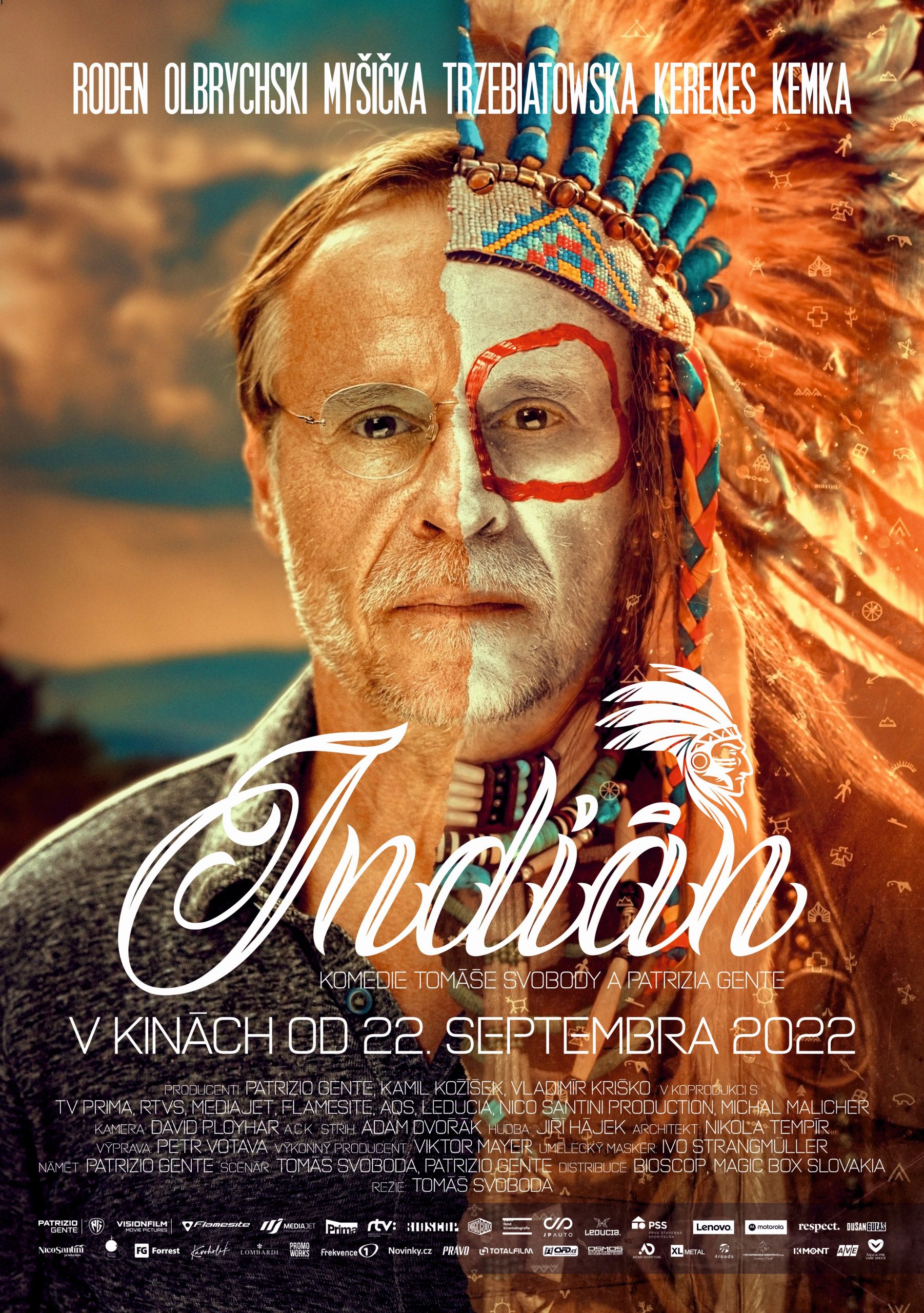 Zdroj: NK Factory
Foto: Patrizio Gente